Luxury on the job
---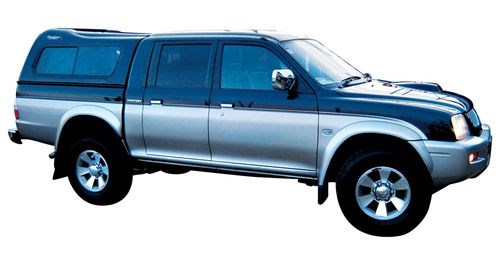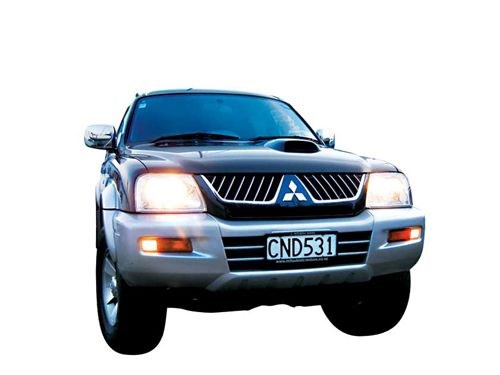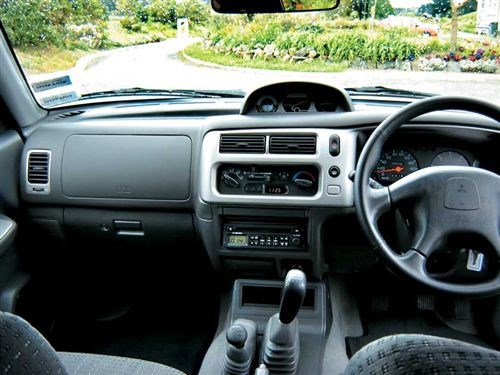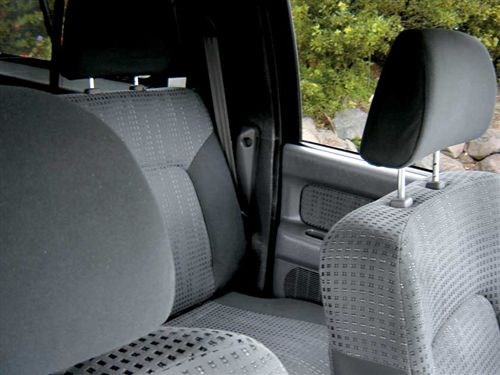 The new Mitsubishi Triton ute offers far more than you'd expect from a work vehicle
The ute is something very particular to this part of the world. In the US, they are referred to as a truck. In South Africa they are known as a Bakkie.
In New Zealand we used to make our own. Back in the days when, with a gas axe and a few metres of number eight wire, a half decent kiwi could make anything. Bert Munro would have made a very fine ute builder – not a great design, but you would have got to six o'clock closing in a hell of a hurry. John Britten had he had the time would have made a very beautiful ute – the load would be out in front of you so that you could keep an eye on the dog.
The ute is part of kiwi motoring history. They were built at home by cutting the back off anything from a mini to a mark 3 Zephyr. A wet afternoon with a gas axe and we could produce a very handy vehicle. Unfortunately, most of them were very ugly things that would not enjoy a happy journey through today's compliance-mad testing station.
These days, we expect a hell of a lot more from a work vehicle. We want car-like handling and performance, and comfortable seats and all the toys you'd expect in the family car.
The new Mitsubishi Triton ute has come a long way from those humble beginnings to meeting all those demands.
The Achilles heel of most 4WD's and in particular those with a high ground clearance, are their performance on the open road.
No matter how much you kid yourself about needing fantastic off-road performance, you'll spend most of your time in your rugged 4WD sitting at 100kph on the open road. Unless you live in Auckland and then you can shift the decimal point over one place.
At 100kph, the Triton is a delight – it feels safe and sure and much quieter than you would expect with that big empty load space at the back acting as a giant echo chamber.
You could happily clock up hundreds of kilometres on the open road in the Triton without any problem or discomfort. I would reserve judgment on those confined to the rear seat – it is a double cab after all. The three 100kg props that you've offered to take to the game are not going to be happy campers unless it is a home game.

The open road handling is no doubt helped by Triton's double wishbone front suspension. Rear suspension is rigid elliptic leaf spring.
Brakes are two pot-ventilated disks up front with drums in the rear. A fine job they do, too. Good and sensitive with plenty of bite.
The diesel Triton is powered by Mitsubishi's well-proven 2.8ltr intercooled turbo motor. In Triton it delivers 92kw of power at 4000rpm and supplies 294MN of torque at a mere 2000rpm.
There are two petrol engine options: the familiar 2.4ltr four and the ever reliable 3litre V6. The four-cylinder petrol engine has about the same power as the diesel, the V6 offers another 40kw, but neither comes close to the diesel engine's torque figure.
The cabin interior is not state of the art – the dash is not a piece of auto designer's craftsmanship. But, to be fair, this is designed to be a rugged work vehicle, that is what it is for and that is what it does best.
The 4WD drive system is clever because you can shift from 2WD to 4WD on the move up to 100km. If find yourself need to get into 4WD at anything like 100k's I suspect that will be the least of your worries. To assist the front hubs engage automatically. When the going gets tougher you'll need to stop to engage low range. All models come with a limited slip diff as standard equipment.
The rear wellside with its good looking canopy is 1500mm long and 1470 wide. The canopy is very well made and looks and it came with the Triton when it left the factory.
Triton is available in four variants, standard cab with tray, double cab with tray, double cab wellside and a double cab wellside with a sport trim option.
This ute has no bad habits or nasty surprises and is based on proven engine and transmission technology that would be unlikely to let you down.
By Gordon Legge
For more information see your local Mitsubishi dealer.

Specifications
Engine
Diesel 2.8ltr
Output 92kw at 4000rpm
Torque 294Nm at 2000rpm
Fuel capacity 75 ltrs
Petrol 3ltr V6
Output 133kw at 5250rpm
Torque 255Nm at 4500rpm
2.4ltr 4
Output 97kw at 5250rpm
Torque 192Nm at 4000rpm

Transmission
5 speed manual
Suspension
Front double wishbone with torsion bar
Rear elliptic leaf spring (rigid)
Brakes
Front 2 pot ventilated disks
Rear drum
Weight
Kerb 2830kg
Towing capacity braked 2200kg
unbraked 500kg
Keep up to date in the industry by signing up to Farm Trader's free newsletter or liking us on Facebook