American Ute
---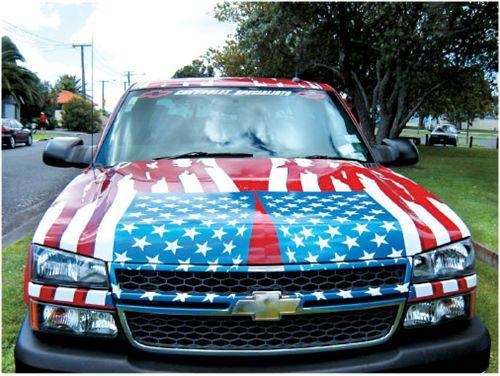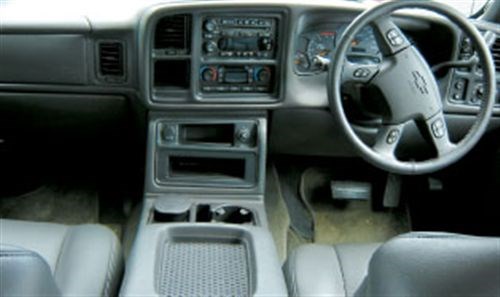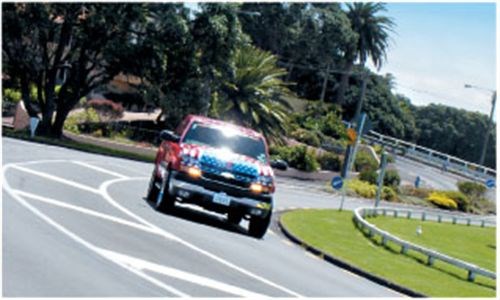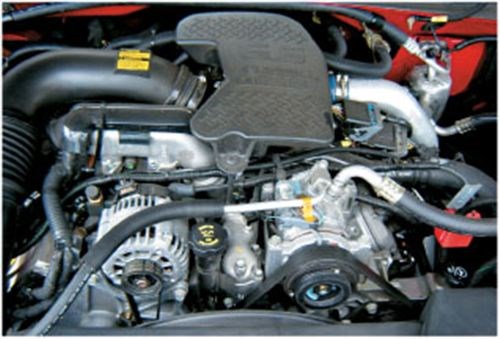 The "big is best" philosophy works wonder fo r this brute ute, Gordon Legge reports
There is nothing mightier than the good old American ute, and in the 1970s if you wanted one in this country the best man to see was George Bunce. Now run by Bunce's son, Rod, importing new Chevys is a major part of the business.
The new Silverado ute is a popular product for the company, and first impressions are the imposing presence and the size of the ute. It is one big mean mother.
Getting in the cab, I had the feeling that this was going to be like driving the number seven bus, but once you get behind the wheel the Chevy feels just like any other 4WD, all those impressions of huge size and bulk that appear from the outside are lost as soon as you step inside.
Obviously, it is not all that nimble in heavy Auckland traffic, and parking buildings should be avoided at all costs. When you drive into the parking building and the rear vision mirror is full of a man frantically waving his arms, you should definitely stop.
On the open road, the big Chevy is everything you would want it to be and much more. There are all the creature comforts you would ever want, from a DVD player to heated seats.
On the open road you can get a sense of what lurks under the hood. The massive 6.6ltr V8 diesel is, to be perfectly honest, a little frightening when you put your foot down. There is just so much immediate power that you will only ever use a fraction of it unless you are towing.
It is a large piece of American muscle that has to be treated with caution.
The giant Duramax diesel is putting out 231kW at 3200rpm. But there is an incredible 817Nm of torque available at just 1600rpm.
All this power and torque is fed through a Hydra-Matic four speed automatic with overdrive.
Bunce Motors does the conversion from left- to right-hand drive. The company has been doing them for years and is a specialist – this one was right up to factory standard. I had a look at a few conversions going on in the workshop, the amount of detail and what going into it is incredible.
The only tiny wee thing that seems odd was having the gear selector on the right of the steering wheel rather than the left. After a day in the truck it becomes second nature.
If you were after a large imposing ute with more power than you will ever need, a large comfortable cab and you never need to go anywhere near car park buildings the big Chevy might just have your name on it.
For more information contact Bunce Motor Company, tel (09) 443 7454 or visit www.bunce.co.nz
Specifications
Engine
Displacement: 6590cc
Compression Ratio 16.8:1
Block: Cast iron
Heads: Aluminum
Power: 231kW @3200rpm
Torque: 817Nm @1600rpm
Transmission
4-speed automatic with overdrive
A 6-speed Alison automatic is available as an optional extra
Dimensions
Length: 6.027m
Height: 1.956m
Wheelbase 3.886m
Width: 2.024m
Ground Clearance: 269mm

Weight
Curb weight: 2669kg
Payload: 1505kg
Keep up to date in the industry by signing up to Farm Trader's free newsletter or liking us on Facebook