Mitsubishi Outlander
---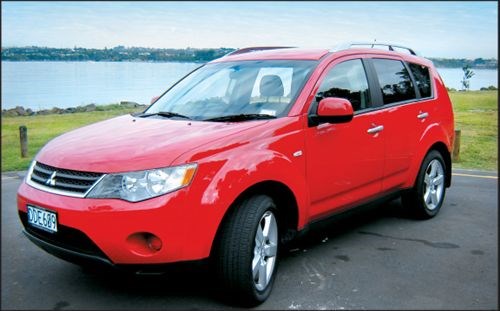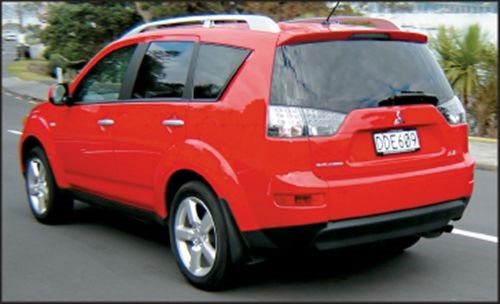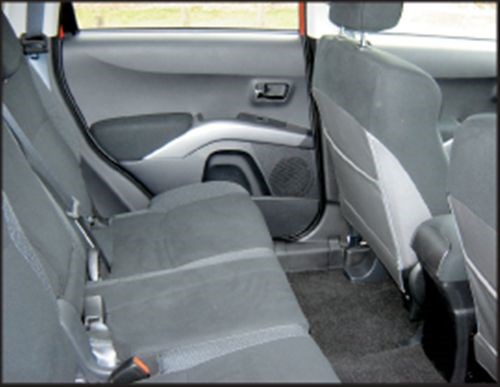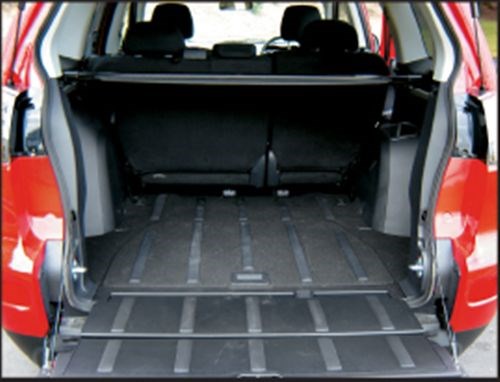 Mitsubishi may be on the verge of creating a new market segment.
Retailing is at best an inexact science – as one market segment appears another disappears. Apart from cup week in Christchurch, the milliners' art is almost lost. Not too many years ago sports wear was a department in a national retail chain. What they called sports wear we now call fat arse track pants and a whole new specialist market segment has grown up selling sports wear that supports many of the same old fat arses, they just look much better presented. Now that segment is splitting again into sports shops that specialise in one chosen piece of the market.
Each time the auto industry fills a segment with models it just invents another segment. A highly paid PR adviser comes up with a natty new term and an army of tired motoring hacks grab the term and, low, another car industry segment is born.
This is not a bad thing, just evolution in action.
Mitsubishi's new Outlander is no bold leap into the motoring unknown, but it does right some of the wrongs of other 4WD family wagons.
The big downside of the family 4WD is that many of them have the highway manners of a wet pig. If you could come up with a family 4WD that handled like a normal station wagon on the road but offer the advantages of 4WD you might well have created yourself a tidy wee market segment.
Mitsubushi's new Outlander goes a long way to achieving just that. They have termed Outlander as a new-generation cross over recreational vehicle. Here is a wonderful gem of "PR speak" from the manual: "Developed around a 'free spirit' concept Outlander dovetails seamlessly into a wide spectrum of outdoor adventure lifestyles".
That man should be working for George W.
But they have done a very fine job of achieving just what they set out to do.
Mitsubishi's on demand all wheel drive system helps Outlander bridge the gap between the harder end of the 4WD market and the normal family wagon.
Outlander is designed to be a better family wagon than most of the bigger 4WD's. The technology behind the "on demand" 4WD system will have come from Mitsubishi's years of proven technology. Outlander is a 4WD that is designed to get the boat off the beach or the family up to the ski field, probably two of the most common uses for the average family 4WD.
Outlander is powered by Mitsubishi's 2.4-litre, 127kW four-cylinder engine. The engine uses Mitsubishi's multipoint MIVEC injection engine and is mated to Mitsubishi's acclaimed CVT transmission.
Around town the engine performs well without being outstanding, on the open road it rolls along effortlessly. I do wonder if they might have had an outstanding wagon if they could get their V6 into the engine bay. On the open road there is none of the common 4WD tyre whine. You would never know that you are in a 4WD wagon, well done Mitsubishi.
Moving inside there are plenty of nice cubby holes and drink holders. In the centre consol there is a power outlet and a handy place to put the phone while it is on charge.
I found the design of the dash is a little odd (think Hillman Avenger). The computer readout in the centre of the dash is very easy to read and has a good selection of displays that you can choose from but the rev counter and speedo are in tunnels and a little harder to see than I might have hoped for.
All the seats are good comfortable and supportive. There is plenty of movement, front back up and down. The rear seat passengers have good leg room as well.
Out the back things are great, the boot area is huge. With a flick of a switch the rear seats fold forward to make the space even bigger, and if that is not enough, flick another switch and the lower part of the tailgate folds outwards to make length of the space sensational, leaving you with a handy tailgate for over length loads.
Overall, a great family wagon that has the big advantage of a quiet comfortable ride. But go on Mr M, squeeze that V6 in there.
Specifications
Engine
2.4ltr MIVEC with VVT
4 cylinder 16 valve
Power 127Kw@6,000
Torque 230Nm@4100
Suspension
Front MacPherson strut with coilover spring and shocks
Rear Multilink
Activie stability control
Brakes
Front ventilated discs
Rear discs
EBD and ABS
Size
Length 4640mm
Width 1800mm
Height 2670 (with roof rails)
Weight
Kerb 1550kg
Gross 2035kg
Keep up to date in the industry by signing up to Farm Trader's free newsletter or liking us on Facebook