Same Silver 110
---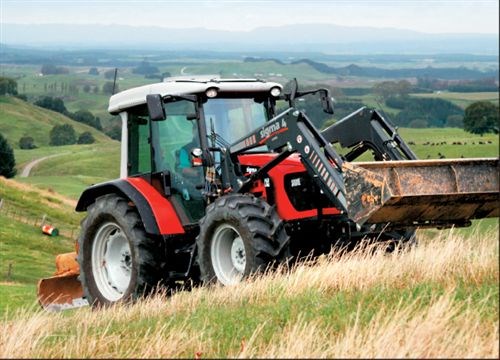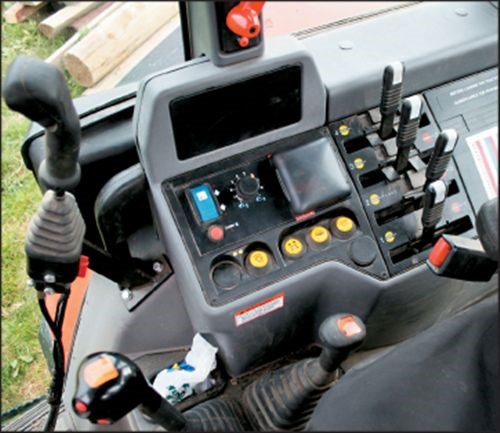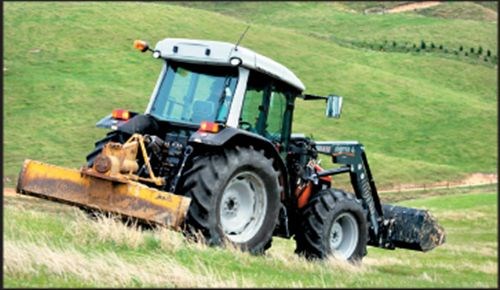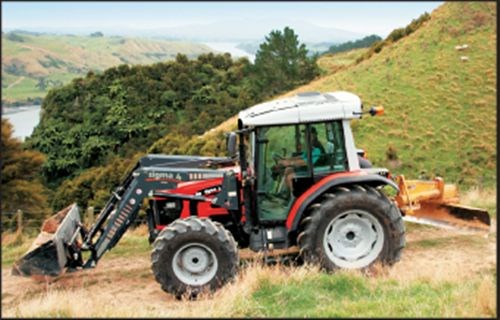 The new liquid-cooled Same Silver 110 tractor provides enough traction to deal with a very hilly farm.
After driving the Same Silver 110 tractor, I think it has a few features you'll want to know about – like a super-smooth transmission, superb shuttle operation, excellent brakes and a quieter cab to name a few.
Waotu farmer Ted Mason bought his Silver 110 during the Fieldays last year and, after some 220 operational hours, showed me why the Silver became his fourth Same. Ted and his two sons operate two large farms. Ted lives on the 200ha dairy farm consisting of rolling hills near Lake Arapuni. They run 500 cows through a 40 aside herring bone shed, sharemilked by Jeremy Mason.
The second farm is 260ha, and is located 10km away by road, which is run by Michael Mason for dry stock, winter grazing, heifers, plus hay and silage production – where possible, due to the steep nature on parts of the property. With an elevation change of 305m (1000ft), this second farm presents more than your average challenges for any farm, and it's one of the main reasons why Mason has stuck with Same tractors.
Ted Mason bought an Explorer 80 in 1995 for the dairy farm, because it had four-wheel braking. Mason tells us why he went for Same: "When you have a tractor in the winter with a six-tonne silage wagon behind it full of silage, and you're going down a hill, you've got to have control. I got very concerned about the safety aspect for young guys coming on to the dairy farm."
After buying that first Same, Mason found they had good gear ranges and did the job well. "They have good traction ability on hill country, so I bought a second Same Explorer," Mason says.
"The second tractor was the Explorer 80 Tops which has 15 gears with two power shifts on it, and the Durado has 15 gears with a three power shifts, and that gives great flexibility." Mason bought the Silver 110 as the Explorer 80 Tops was working to its limit on the second farm's steep terrain. They were looking for more power for shifting bales around when Mark Simmons from Dan Cosgrove (Hamilton) offered the new model. "It had everything that I wanted, the price was right, so I bought it!"
The Masons have been doing a lot of pasture renovation on the second farm using a chisel plow. "I was towing that with the 80hp, and it was certainly working. This 110 just cruised along and it was no problem at all!"
The cab is an improvement on previous models. I didn't measure the flat floor height or width but there are only two steps to get up into the cab, which feels a little smaller than other tractors of similar power rating. The kiddy's seat was just that, but the driver's seat felt comfortable and swivels for ease of use when working with implements. Operator visibility was average for this sized tractor, due to reasonably large pillars, although good sized rear vision mirrors are fitted in the right places. I didn't have any problem with the doors which open in the direction of a car door. The outlets for the airconditioning unit are situated on the sides of the cabin ceiling to best minimise dust entry, which would be greater if located at the rear where dust swirls around.
It wouldn't take long to teach a new driver how to operate the controls as the layout was basic yet functional, again everything was easy to reach, just centred more towards the front right. If you are thinking of upgrading, you'll gain advantage from the electronic controls on the three point linkage, which offers tremendous flexibility due to the sheer number of height and speed adjustments available to the operator – which Mason is making use of when grading tracks.
Under the bonnet is an electronically governed, Italian built, Same-Deutz Fahr four-litre intercooled, turbocharged four-cylinder engine, which can supply up to 114hp and 395Nm of torque. Low running cost independent injector pumps feed diesel into each two-valve cylinder. Same claim maximum torque is found in the 1400 to 1600rpm range, and I wouldn't disagree. The needle barely moved as I drove over a hill in several high gears, at both low, mid and high revs. It felt about right for that sized machine. The 150-litre fuel tank is much bigger which means that, even on a hilly farm, Mason's Same can work for two full days before refuelling – back at the main farm.
Ted likes the simplicity of Sames air/oil cooled engines but also said he didn't get much hay in the radiator because the screens in the side panels are fairly efficient. "After working for several hours picking up hay in reasonably windy conditions, most of it was on the screens, not on the radiator." Getting at the radiator was okay, but removing the side panels took Mason longer than it should.
Same tractors have more ratios available in the gearbox than I have memory, which tells you there are a stack of options and a ratio and range for every use I can think of – and still some. Don't forget the three-range power shifter on the stick either. On the stick it has a clutch button on the far side, so you don't have to use the foot clutch – as Mason pointed out when you change gear using power shift.
Same must have put a lot of design work into its transmission system because every Same I have driven, including the Silver 110, has had simple and smooth selection in any gear and range. The take-up on the shuttle on the Silver 110 is the best and most smooth I've ever tested!
At the working end is a three-point linkage system capable of lifting as much as 4800kg. Rise/fall buttons are located on each rear guard for the linkage. A handy four hydraulic outlets can supply up to 54 litres per minute.
Same first arrived in New Zealand in 1968 and, from 1982, put a patent on its four wheel braking system, which has the disc brakes immersed in oil, mounted inside the front wheel hub so it doesn't restrict the steering lock. Same's benefits over other systems are clear, the tractor is more controllable in more situations, especially in Mason's case with such a hilly farm. That means the tractor is more predictable and therefore safer for the operator.
An example could be if you drive downhill in a wet paddock and have to brake hard, and say the front left wheel locks up. Regardless of whether it's in 4WD, the Same will still have an equal amount of braking effect going to the other front wheel. The tractor may twist around as the front wheel slips, however not as severe as with some tractors running an unlocked differential which, under braking, may tend to lock the wheel with least resistance easier and slew the tractor around more.
Another advantage with true 4WD braking is when you are driving at speed, often with a wagon on the back, and you come across an unexpected situation. All four wheels slow the tractor – at the wheels, straight away when you suddenly have to stop. Unlike some tractors, they don't instantly go from 2WD to 4WD, which can blow the entire drive shaft if you're unlucky. It's been done before. At best it causes excess wear and tear. This occurs because in 4WD the front wheels turn up to five percent faster than the rear wheels for easier cropping work, and the drive train doesn't like it when they can't slip on tarseal as they go into 4WD.
Mason is very happy with the service he's been receiving from Dan Cosgrove. "The tractor had only done 35 hours and I was driving it up quite a steep hill and suddenly saw that the engine temperature gauge just went off the clock. I stopped and it wasn't boiling, so I thought it was a faulty gauge. I called Cosgroves and they were there within about an hour, and while they were there they did a 50-hour service! They just replaced the faulty gauge, but I was pretty impressed."
In a drive-by I recorded 93dB at 1000rpm and 96dB at 2000rpm; while inside the cab on the move, we averaged 92dB at 1200rpm.
Although Same have been producing larger horsepowered liquid-cooled tractors for some years, the Silver 110 represents a change in direction for the company in the medium to smaller horsepower ranges. Same make a good tractor and, as long as it retains the brakes, gearboxes and simplicity, it will continue to do well in New Zealand with the Euro II powerplant.

By Terry Stevenson

Silver 110 Specifications
Maximum power:
(homologated to EDE to ECE 2000/25/CE) 114hp/84kW
(homologated to ECE R24.03) 109hp/80kW
Cylinders: 4
Displacement: 4000cc
Max torque: 395Nm
Max torque engine speed: 1400-1600
Torque backup: 29
Overall length 3785mm
Overall width 2540mm
Overall height at cab 2830mm
Ground clearance 460mm
Wheelbase 2375mm
Weight with safety frame 3840mm
Weight with cab 4200mm
Keep up to date in the industry by signing up to Farm Trader's free newsletter or liking us on Facebook