Claas Celtis
---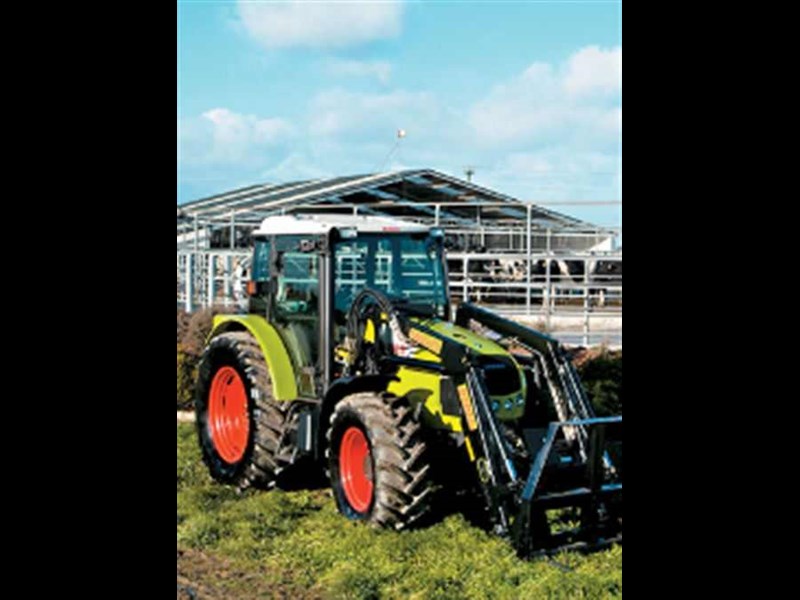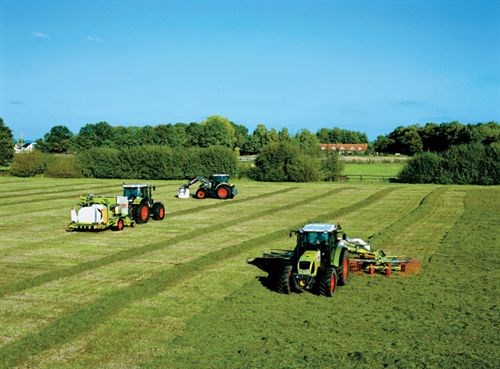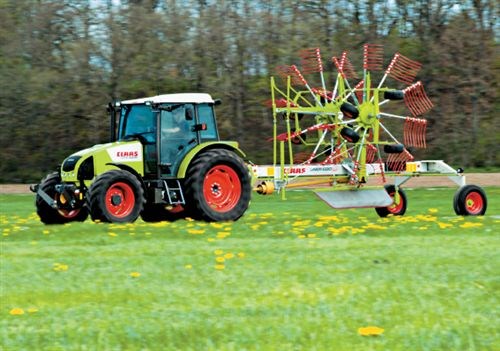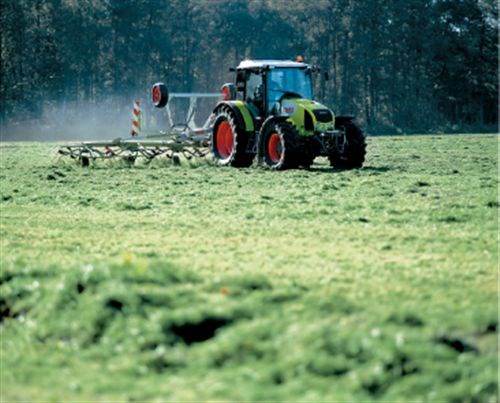 Launched early last year, Claas Celtis tractors are quickly gaining traction in a highly competitive segment of the New Zealand tractor market, renowned for their power and efficiency

Distributor Landpower New Zealand says the new machines are proving very popular with farmers looking for a dependable and versatile tractor that can handle a wide range of tasks.
Sales manager Roger Nehoff says the company is thrilled with the response the competitively priced Celtis has received over the last 15 months.
"Launching a new tractor brand into the market is a big challenge for any distributor, but our job was made easier by fact that the Claas name was already very well known in New Zealand."
Claas is recognised as a global leader in the design and production of harvesting machinery and Claas equipment is hugely popular here.
"Farmers and contractors love Claas gear for its reliability and performance," says Roger. "So it's not surprising that a lot of people got very excited when Claas started making tractors."
Two models of Claas tractor are now available in New Zealand – the Claas Ares and the Claas Celtis. While the Ares is aimed at tractor users who require considerable horsepower, the Celtis is ideal for arable and pastoral farmers who need an easy-to-operate general-purpose tractor that is efficient and economical.
It offers superb operator comfort, high reliability and exceptional manoeuvrability, and is designed for top performance in a broad range of operating conditions.
There are four models in the Claas Celtis RX range – the 426 (maximum power 75hp), 436 (84hp), 446 (92hp) and the 456 (102hp). All are powered by a TIER II compliant, high torque DPS engine with electronically controlled fuel injection and electronic engine management.
This four-cylinder engine offers enormous tractive power for every job – from ploughing through to towing heavy trailers or high performance balers. With up to 43 percent torque reserve, it effortlessly handles difficult situations without the need to change gear. A 50:50 weight distribution also means this power is transferred to the ground more efficiently.
Extremely fuel-efficient, the low-emission 4.5-litre engine is driven through a five-forward/five reverse speed transmission operated via a TWINSHIFT and REVERSHIFT electro-hydraulic reverser. A creep speed is also available, giving a total of 20 forward and 20 reverse speeds, with eight gears in the 4-12kph working range.
With the REVERSHIFT hydraulic shuttle reverser, the operator can disengage the clutch while the engine is under load without the need to operate the clutch pedal. Shifting from forwards to reverse is quick and easy in each gear – all by fingertip control.
The easy-to-operate shuttle reverser and the tractor's enormous hydraulic power means the Celtis is ideal for tasks like silage making or front-end loader work. It also offers ample lifting power via a rear hydraulic system that provides a maximum continuous lift capacity of up to 4.6 tonnes (Celtis 456).
The spacious Celtis cab offers excellent visibility, comfort and noise control (73dB). All the main operator controls are ergonomically grouped on one right-hand console within easy reach of the driver, and the well-positioned and intelligently laid-out instrument panel display clearly shows all operational information at a glance.
Other exciting cab features include an adjustable steering column, forward-opening doors for easy access, and an opening roof panel for loader visibility.
Mechanical linkage control is standard, but the Celtis can also be supplied with the optional TCE 9 electronic linkage control system.
Servicing the Celtis is quick and simple. Oil level indicators are within easy reach and two easily removable side panels enable rapid access to the engine.
Nehoff says Claas Celtis tractors are backed by an "exceptional level of after-sales support provided through the Landpower network".
Claas Celtis and Ares tractors will be on show at the Landpower Site (M62) at the National Fieldays in June. For more information on contact Roger Nehoff, Landpower New Zealand, tel (03) 344 0100, or visit www.landpower.co.nz

SPECIFICATIONS
Claas Celtis
Model: 426 436 446 456
Bore/stroke (mm): 106.5/127 106.5/127 106.5/127 106.5/127
No of cylinders: 4 4 4 4
Power rating (kW/hp) at 2200rpm: 53/72 59/80 66/90 74/100
Max power (kW/hp) at 2000rpm: 55/75 62/84 68/92 75/102
Max torque (Nm/rpm): 283/1500 333/1400 365/1400 390/1500
Max speed (kph): 40 40 40 40
Unladed weight (kg): 4030 4190 4410 4670
Overall length (mm): 3805 3872 3957 3964
Max overall width (mm): 2510 2510 2510 2510
Wheelbase (mm): 2489 2489 2489 2489
Ground clearance (mm): 380 420 420 515
Keep up to date in the industry by signing up to Farm Trader's free newsletter or liking us on Facebook