Hyundai Santa Fe
---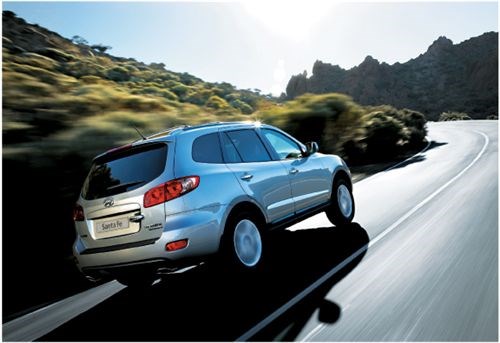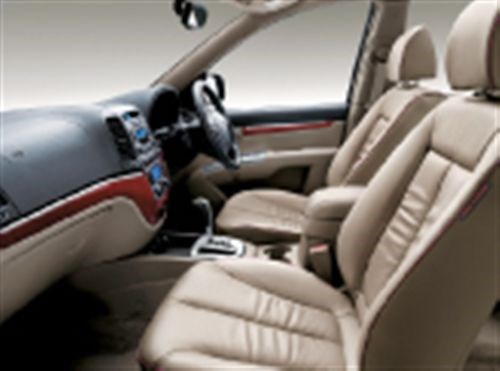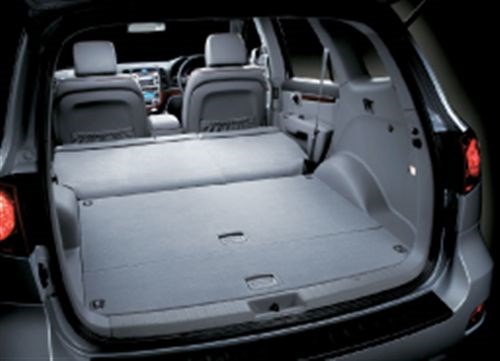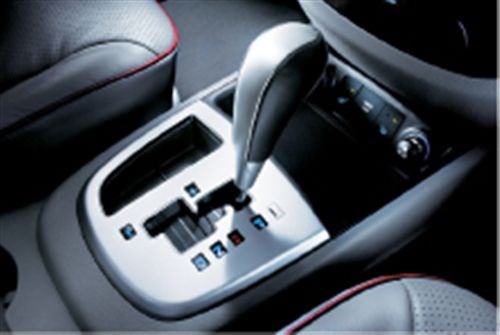 Hyundai's latest 4WD is hard to fault

Those first few years can be just agonising for a new car manufacturer. Gaining market acceptance and credibility just takes time. It is easy to forget those first few years when the design team thought they were bold and daring but the rest of the world was pointing in a different direction. It all changes when at last you start to get it right.
It has taken Hyundai far fewer years than most vehicle manufacturers to crack the big time. To reach that point in the market where you stop being thought of as niche and something bought solely on a price point.
Nothing says we have arrived like hanging a "car of the year award" on the wall.
The new Santa Fe currently on the market is hard to fault.
That is not to say it is perfect – it is just hard to fault. It is an easy on the eye design that won't look out of place or date in a few years time. It is easy to drive, quiet and comfortable. The stand out feature in the interior is the blue light dash and a damn fine looking dash it is, too. All the gauges are backlit with this beautiful blue light. The controls are easy to find and simple to use. The seats are very comfortable and the red piping around the black leather is a very nice touch, not as nice as the blue light but very nice. The Elite models have electric seat movement with electric lumber adjustment that is actually an adjustment rather than the basic in or out, yes or no of most cars. On the steering wheel are controls for the stereo and cruise control. Elite versions come with a dual zone climate control air conditioning system. Just in case you have a hot driver and a cool passenger on the way home from dinner.
Santa Fe is available in both five- and seven-seater versions. If you do go for the seven-seater so that you can get two more kids to netball you will find that the rear two seats fold flat when not in use. Not partly flat or almost flat but station wagon flat load space flat.
Another neat feature is an additional rear view mirror so that you can keep an eye on any small mischievous passengers in the rear seats.
If you are carrying a large load the middle row of seats can be folded flat as well and they fold flat up against the third row. This offers huge load space.
There are many good safety features in the Santa Fe all five variations come with six airbags as standard. On top of that you get ABS and EBD (electronic brake-force distribution), and an electronic stability programme that works with the ABS and traction control to keep you in control.
With every new Hyundai you get your very own safety pack, a fire extinguisher, first aid kit and yes your very own bright orange safety vest.
The 4WD system is an electronic "torque on demand" system. It has sensors that monitor the conditions. In normal highway driving almost all the torque goes to the front wheels, effectively putting you in 2WD saving precious fuel. As soon as it detects a change in conditions it can automatically transfer 50 percent of the torque to the rear wheels. You can override this with a manual 50/50 torque split if conditions require it.
There are two engine options, the 2.2ltr diesel that delivers 110kw at 4000rpm, now that is a lot of revs for a diesel. Peak torque of 335Nm however comes at 1800rpm. The diesel engine is common rail with a variable geometry turbo. The 2.7ltr petrol engine offers 138kW at 6000rpm and 248Nm of torque at 4000rpm. It also has continuously variable valve timing.
With the petrol engine you get a four-speed automatic and with the diesel a five-speed auto. Both gearboxes offer sports shift and a computerised adaptive logic system that adapts to your driving style.
Put aside the wondrous blue light, which to be honest I do find hard to go past and you'll find the new Hyundai Santa Fe a well made 4WD wagon that will serve you well for many years.
Models range in price from the five-seater petrol at $45,490 to the diesel elite seven-seater at $54,990.
By Gordon Legge
For more information see your local Hyundai dealer.
SPECIFICATIONS
Engine
Petrol 2.7ltr V6 Power 138kW at 6000rpm
Torque 248Nm at 4000rpm
Diesel 2.2ltr Power 110kW at 4000rpm
Torque 335Nm at 1800rpm
Transmission Diesel 5-speed auto
Petrol 4-speed auto
Suspension Front: Independent MacPherson struts with coil
Springs; Rear: Independent multi link with coil springs
Brakes Front: ventilated disks; Rear: solid disks
Dimensions
Length 4675mm
Width 1890mm
Height 1796mm
Towing Unbraked: 750kg; Braked: 2000kg
Weight Kerb: 1853kg (lightest); Gross: 2520kg
Warranties 5 years 100,000km corrosion
3 years 100,000km mechanical
Keep up to date in the industry by signing up to Farm Trader's free newsletter or liking us on Facebook