Nissan Atlas
---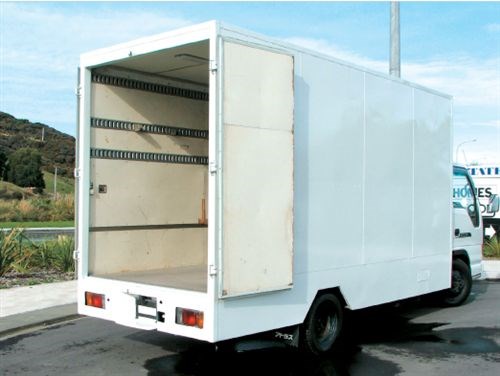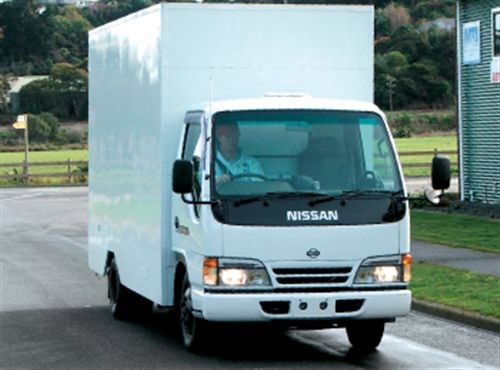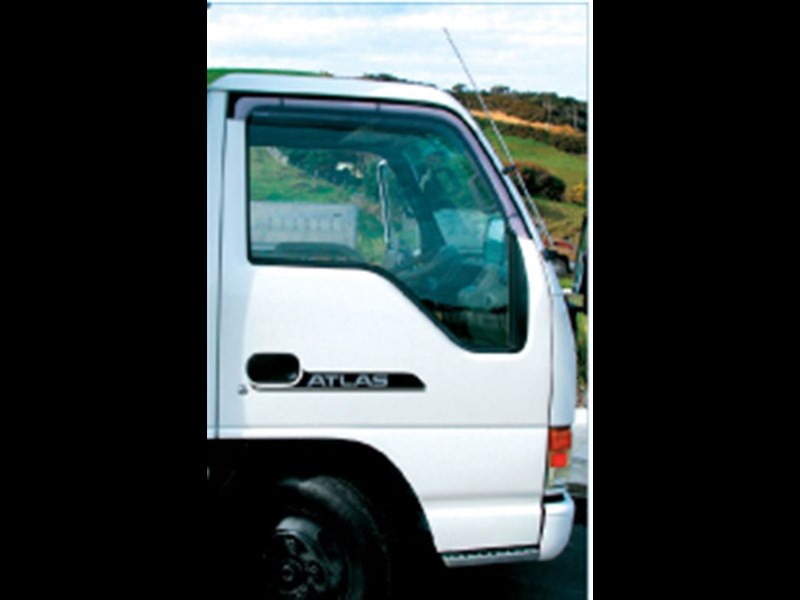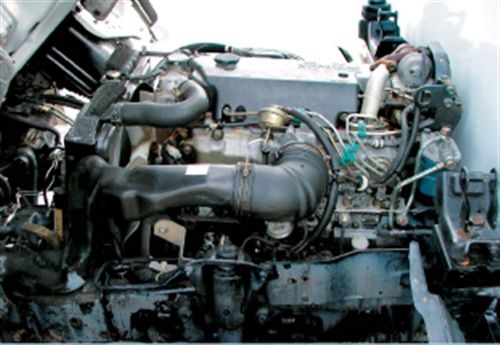 Kelly Ryan tests a Nissan Atlas box body truck, which is big on practicality and comfort
When it comes to second hand trucks there are so many options and it is important to shop around until you find the truck that meets all your requirements.
Box body trucks are extremely practical for many reasons. The most obvious of these is that they offer protection from the elements.
Nissan have a strong reputation in small to medium sized trucks and this particular truck has a number of very attractive features.
This 1995 Nissan Atlas box body has a narrow cab with a long wheelbase. In length it stretches 4.3m with a width of 1.76m with a duel rear wheel set. Its carrying capacity is an impressive 2 tonne. The rear box body is able to contain 15.89 cubic metres and has a gross maximum vehicle weight of 5300kg.
This Japanese import is a re-badged Isuzu with a 4x2 configuration. It has a 5-speed gearbox and a 4.6-litre diesel tank, which is very accessible, located to the rear of the driver's door.
The driver's dashboard is simple and practical and also has a reversing camera screen installed. If required, this can be connected to a camera on the rear of the truck as an additional safety feature.
The cab seats three comfortably with seatbelts and the centre seat folds into a storage area with a clipboard for documents.
There is plenty of storage space throughout the cab, both within the glove box as well as a large overhead storage area.
One of the first things you will notice about this Nissan is its very impressive physical condition both internally and externally.
The cab was very tidy and clean, offering a reasonable level of comfort. The driver's seat was adjustable and quite supportive.
Being a 1995 model truck, you would expect a few modern technologies and this truck does not disappoint with am/fm radio, air conditioning, power steering, central locking, drinks holder, exhaust brakes and a hill start assist brake. All of these were tested and found to be in good working order.
This Nissan has also been fitted with an internal and external reverse warning indicator and in the case that a person should get locked in the rear storage area there is an internal horn that can be sounded. This is quite common in Japanese built box body trucks that do not have an internal handle.
The engine was simple to access with a standard tilt lever on the passenger side complete with safety lock.
This Nissan Atlas was fitted with Bridgestone radial 195/85 R16 tyres.
The rear box body also comes complete with lighting and an "E track system". These are particularly useful for fitting shelving units or tie downs but in this case it looks as though this truck was previously used for carrying garments and clothing.
The gearbox was smooth to operate and this small truck had good acceleration, which I expected it would with no load. The steering was fairly light and steering lock was very effective allowing this truck to turn on itself with reasonable ease.
Operationally the brakes functioned well on flat and inclines and the clutch felt solid.
This truck has only 77,000km on the clock and is priced at $16,000 (+ GST), which includes all on road costs. It's big on practicality, comfort and physical condition with all the modern conveniences you would require.
By Kelly Ryan
For more information contact Wellington Commercial Sales Ltd, tel (04) 233 8799.
BRIEF SPECIFICATIONS
Nissan Atlas box body
Year of manufacture: 1995
Length: 4.3m
Width: 1.76m
Carry capacity: 2 tonne
Box body capacity: 15.89cu m
GVM: 5300kg
Odometer: 77,000km
Price: $16,000 + GST
Keep up to date in the industry by signing up to Farm Trader's free newsletter or liking us on Facebook