Landini offers speed and versatility
---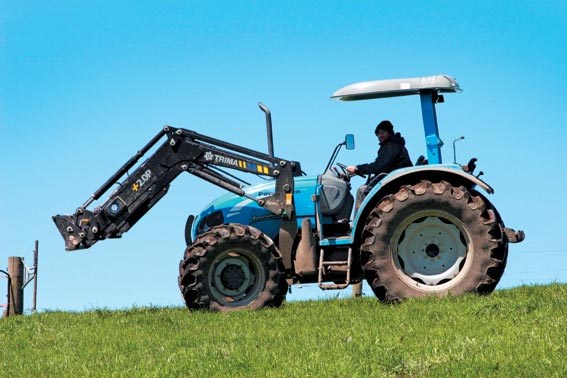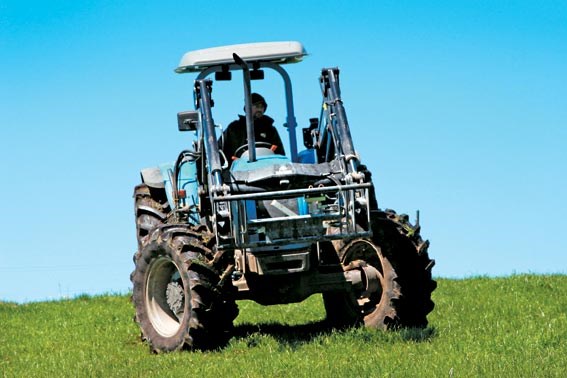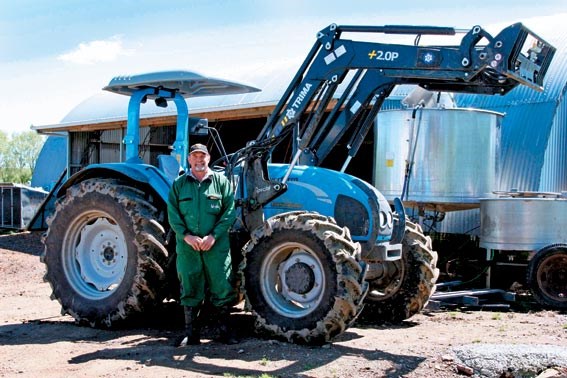 Terry Stevenson heads to the Waikato to test drive the Landini Powerfarm 85
A fifth generation farmer, Fanus Botha emigrated from South Africa five years ago. Of all the countries he could settle in, he chose New Zealand because he was confident he'd get more than one good season in 10.
 
Botha lived on the High Veldt, south of Johannesburg, on a family farm handling dry stock, dairy cows, sheep and cropping work, to name a few, where everything was much drier and more difficult to farm.
After speaking to Botha, it appears South African farmers have a lot to offer here.
"I'm from South Africa, this is the third New Zealand farmer I have worked for, and in my experience most Kiwis think we don't know a lot about farming because of all the dry seasons. But the reality is, if you're not bang-on in South Africa, you're out of the business!"
It's little surprise then that Botha has significantly improved the milk solid yields on each of the three farms he has been sharemilker for.
The current 107ha dairy farm owned my Bill McLeod is located in the heart of the Waikato on flat to small rolling hills with some steep areas, near Morrinsville.
They have a 36 aside herringbone shed milking 320 Friesian and Friesian cross-bred cows on a twice a day milking regime. Botha says he has increased the yield from 10,000 to 12,000kg of milk solids in each of the past three seasons with the same number of cows.
His goal is to increase the yield this season by a similar amount, which he thinks will be the farms limit.
"That was my challenge; to see if I could get the farm to its maximum production."
He puts his success down to a number of reasons, the main one is making sure he fertilised all the steep paddocks with his ATV, in places his contractor couldn't go. This resulted in better pasture in all areas of the farm.
"I did every square inch on this farm, and since I did it I could see the pasture immediately improving."
The other main reason for his success is the ability to get the daily chores done quickly and effectively using his Landini Powerfarm 85 tractor. He says the old tractor was smaller and too light for silage work.
To any good farmer, speed is everything, so Botha speaks highly of the Powerfarm 85's capability, especially with the front end loader.
He uses it to mow the silage and shift the bales, bringing contractors in for the heavy work. Other tasks include post ramming, fertiliser spreading, and occasionally pulling feeding troughs.
Driving the Powerfarm 85 was pretty easy for a tractor of this size. As always for a mid-sized ROPS tractor, you can do many jobs with it and get around the farm pretty easily, it doesn't take long to figure out how to drive and it can go places many bigger tractors can't.
The only issue Botha had with the Landini was the steering lock, so I tried it out in the paddock and found it isn't as good as it could be for a 2340mm wheelbase 4WD machine.
The engine had plenty of grunt for a naturally aspirated 3330kg tractor, repeatedly driving up a steep hill without too much bother.
It did, however, struggle once I put it into higher gears heading up the same hill, so I tried it at different rev ranges to see what effect it may have when under load, but the power dropped off anywhere from 1500rpm to 2200rpm – its maximum revs.
The hill was steep, the grass wet and the ratio high, so the results would have been the same with any other non-turbocharged tractor.
Helping in the stability stakes is the old David Brown-style planetary differential rear wheel offset behind the rear axle, placing more weight towards the front of the tractor. I've spoken to several Landini owners who swear it helps.
Under the steep sloped bonnet is a reliable four-cylinder, 4.4-litre, two-valve Perkins Tier 2 engine generating 85hp and 380Nm of torque.
"If it is like the old Landinis, which I had quite a bit of experience with in South Africa, then it will be a good engine – Perkins is a good engine.
"The difference shows when pulling the feedout wagon. If I fill it up with silage, on the steep part of the race I can easily feel the difference. I do some front end loading as well and there is a big difference. I had the bucket full of bluestone and it handled it quite easily, even with a larger bucket," says Botha.
On our test tractor the motor transfers its power through a wet clutch system, which is an optional extra compared to the standard dry clutch. Brett Maber, General Manager of Morrinsville-based Maber Motors, says they sell over half of this model with a wet clutch.
The 24 forward-speed transmission consists of three ratios with four speeds on the stick, plus a basic two-speed split shifter on the main gear lever. The splitter increases the gear ratio by 20 per cent.
In the paddock farmers would use it a lot. I found this to be quite useful chopping it back just one gear when going uphill without having to change down, and likewise when speeding up on the flat.
Also on the same lever is an electrical 'clutch' button that you can use when changing through the gears instead of the foot clutch. I found this button made my gear changes quicker, most noticeable for faster changes when under load – faster than using a foot clutch.
"The gearbox is very, very good. I like the gearbox a lot, with the clutch on the gear lever and using the split shifter. The ratios are very good for what I use it for."
Being a ROPS tractor, the Landini Powerfarm 85 is basic in its controls, with nothing more than what is required. All the readouts on the mostly analogue dash were well laid out and easy to understand.
Our test Landini had 180 hours on the clock with only three months use, so it gets a reasonable workout for a general farm tractor. The Powerfarm 85 can also be ordered with a cab configuration for those who work in all weather conditions.
A pair of high capacity, 52 litre/min hydraulic outlets are more than enough for this sized tractor, Botha agrees, although he hasn't used them much.
Even the four oil-immersed disc brakes work well on the Powerfarm 85, although I think they require a bleed because they felt quite spongy before I could feel them 'take up' with the foot pedal half way down. Even in two-wheel drive they work on all four wheels.
Brett Maber says the Powerfarm 85 is an ideal tractor for dairy farmers with a wet or dry clutch option.
"It depends on their budget and the amount of use it is going to get. It's easy to get on and off, and has wide, flat profile radial tyres for the Waikato, which leaves less mess in the field. It also has true four-wheel braking for hill work and for fencers."
Part of the large ARGO Industrial Group, Landini tractors have been built in Italy for over 100 years, now making 40hp tractors right up to the big 180hp Legend Series machines.
"So far I'm happy with it – it is a well balanced tractor, it works very well for me," says Botha.
Keep up to date in the industry by signing up to Farm Trader's free newsletter or liking us on Facebook