New RV 2160 and 2190 variable chamber balers
---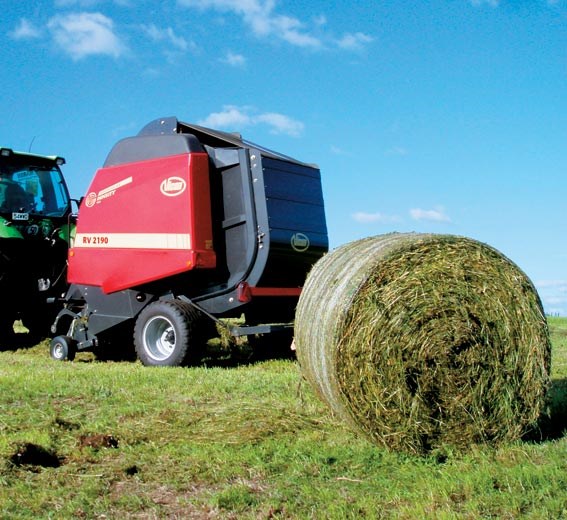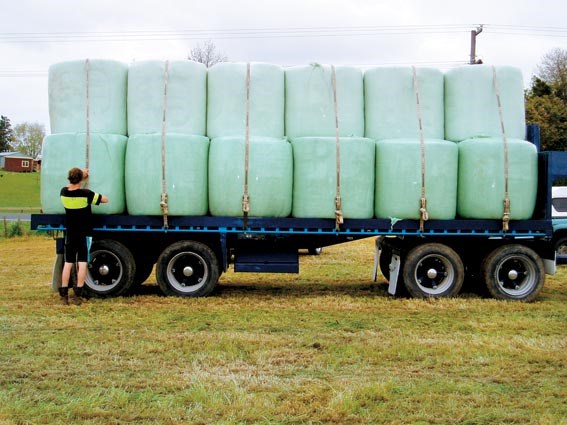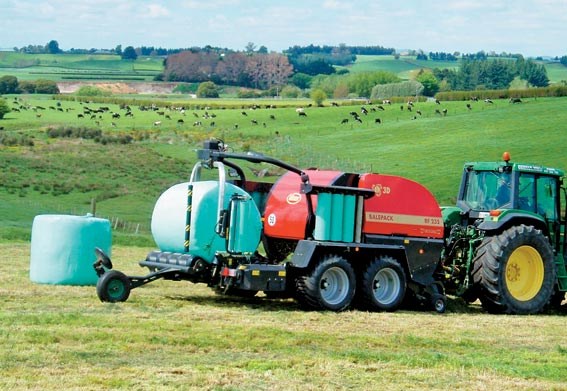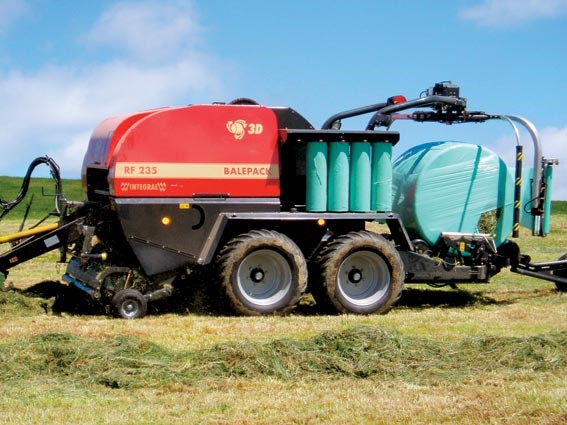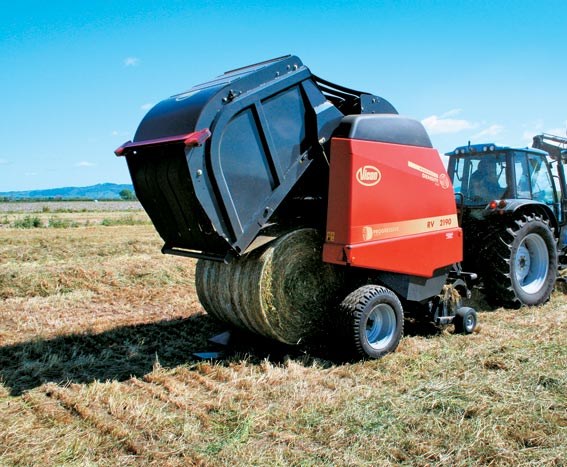 The new Vicon belt balers RV 2160 and RV 2190 have been redesigned from the ground up, retaining the mechanical simplicity of earlier RV balers, but now better equipped to stand up to the hardest New Zealand conditions.
These new models make bales up to 1.6m and 1.9m diameter respectively and have replaced the Vicon RV 1601 and 1901 machines.
 
Taranaki contractor David Hinton took delivery of his RV 2190 last November, and says it has handled everything thrown at it superbly.
"It has performed very well in all conditions. They say if a machine can bale well under Mt Taranaki, it will bale well anywhere. The early grass in Taranaki is particularly challenging.
There is a lack of sunlight and a lot of rain so we get very heavy grass. It is usually very hard to bale but the RV 2190 handled it alright."
David says his new Vicon RV is a high capacity machine that produces good density bales. It maintains good bale shape in all conditions whereas some balers lose density when they increase capacity.
He is most impressed with the RV 2190's ability to apply net wrap quickly, pulling the net tightly around the bale to create a very even-looking square shouldered bale.
The new Vicon RV balers achieve rapid and even wrap application with a net wrap system 'duck bill' that inserts the wrap between the belts and bale chamber steel roller. It does not rely on the belts to carry the net into the chamber.
A pulley system keeps the net tensionconstant by maintaining the net feed roller at a slower speed than bale rotation. This eliminates problems of net tension changing as the roll gets smaller. Net application is now to the edge, and over the shoulder of the bale.
To ensure maximum durability in heavy silage conditions, the new RV balers feature 1.25-inch pitch chains and large diameter shafts and bearings. Labyrinth seals mounted either side of the baler's sidewall protect the roller bearings from water and reduce maintenance costs and downtime.
The new balers are equipped with a subtly redesigned version of the well proven integral rotor pickup, which combines the chopper rotor with the side augers on one large diameter shaft, virtually eliminating blockages under the augers and allowing a 15 per cent increased intake compared to conventional pickup designs.
A new, large graphical display monitor is standard with the new RV balers, with a full colour ISOBUS display available as an option.
Balepack
The Vicon RF235 Balepack still leads the field in combination baler/wrappers, with 14 rollers and heavy duty components with 1.25 pitch chains, it produces the most consistent and dense bale on the market, and performs well in heavy and wet silage conditions.
Combined with the unique and patented 3D wrapping system, contractors can produce bales containing the best quality forage with zero wastage, and transport and stack without fear of damage or unstable loads.
Balepack is the best concept for New Zealand as the positive bale transfer system works on all slopes facing any direction, and the wide tandem axle chassis with low centre of gravity ensures stability on slopes.
Unique Vicon features include the Integral rotor auger system for smooth crop flow and unrivalled intake, and the 'Powerpush' blockage clearance system 
The 3D wrapping system is proving to be an attractive feature for farmers, and as a result, contractors are able to offer a genuine advantage to their service.
Some contractors running several wrappers are now finding that customers are specifically asking for the 3D machine to be used on their farm as the bales are stacking better and proving to be better quality silage with less spoilage than the conventionally wrapped bales.
Keep up to date in the industry by signing up to Farm Trader's free newsletter or liking us on Facebook