2008 Ford Ranger ute
---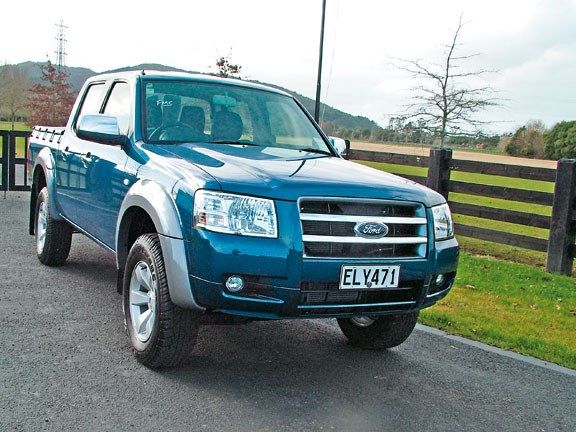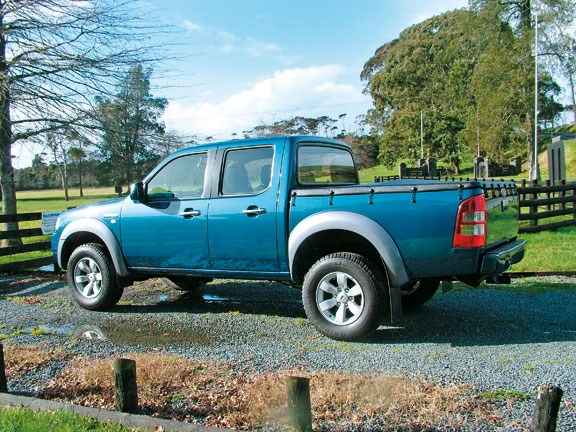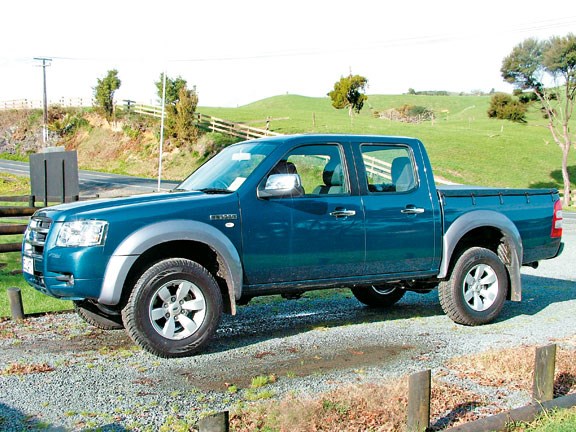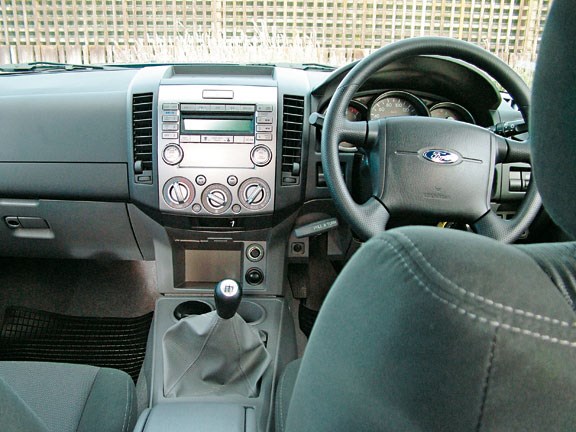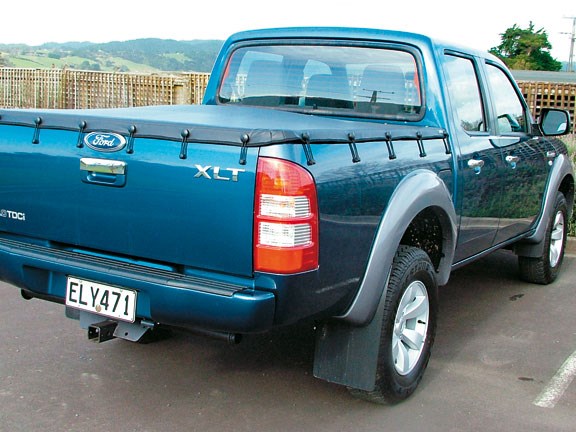 We take this smooth Ranger for a test drive
It's the engine that strikes you first about Ford's 2008 Ranger ute. Or, more accurately, the diesel engine's torque. It's substantial, delivered in a creamy, strong flow from a usefully-low 1800rpm.
The peak torque is a meaty 380Nm, and endows the Ford with massive lugging power. It also ensures you're not doing a lot of gearshifting, even if you're negotiating city streets. The Ranger will handle even slow-speed corners in third gear where you might normally opt for second.
The four-cylinder engine displaces 2953cc, and produces maximum power of 115kW at 3200rpm. It's a smooth unit and relatively quiet – diesel clatter is at a minimum even at idle, and the engine is unfussed at open road cruising speeds.
As well as the strong low-rev pulling power, the engine gives the ute strong open road performance. It will reach 100kph quickly and its quietness means it's best to keep a weather eye on the speedo – you can easily find yourself running above the limit without realising it.
The five-speed manual gearbox has a robust feel and shifts precisely and reasonably quickly. The brakes – disc front, drum rear – are strong and were fade-free during our test.
The Range remains one of the few Japanese-designed utes to retain a dash-mounted umbrella-style handbrake. Though it's easy enough to use, we'd prefer a centre console-mounted lever.
The steering wheel is tilt-adjustable, and the rpm-sensitive power steering is well weighted, with good assist at low speeds and provides good feel. It's geared at 3.7 turns lock-to-lock. The turning circle is 12.6 metres.
The Ranger has 4x4 shift-on-the-fly as standard and has electronic remote front hub lock. The ute turns-in to corners crisply and accurately and generally handles very tidily. However, it is tall, and on sealed road running at speed you're aware of some tendency for the tail to step out of line if your cornering speed is over-optimistic.
That's magnified, of course, on wet roads or if you're running on gravel, in rear-wheel drive only. Front suspension is independent, using upper and lower wishbones; there's a solid axle and leaf springs at the rear. A limited slip diff is standard.
The Ranger has good off-road capability and is a useful rural workhorse. The ride is firm but not uncomfortably so, and the suspension soaks up minor bumps well.
Like its rivals, the Ranger is a big vehicle.It is 5175mm long and has a 3000mm wheelbase. It's 1807mm wide and 1755mm high. The front overhang is 884mm, and the rear is 1291mm. Ground clearance is a useful 207mm, and river wading depth is 750mm. The front approach angle is 24 degrees, rear is 18 degrees and the ramp-over angle is 28 degrees. The load tray is 1530mm long and 1456mm wide, narrowing to 1090mm between the wheel arches. The load space is 465mm deep. The tailgate opening is 1328mm wide.
Maximum payload is 1129kg, and the truck's kerb weight is 1967kg. The Ranger will tow an unbraked trailer of 700kg, and is rated to tow a 3000kg braked trailer using a Ford-approved heavy duty towbar.
The fuel tank holds 70 litres of diesel and Ford says the Ranger can achieve fuel economy of 9.2 litres/100km.
The front bucket seats recline and all seats are trimmed with cloth that looks as if it'd be hard-wearing.
The truck is easy to get into and out of, though the rear doors are the four-door ute norm – rather narrow and not wide-opening. Once you're in the rear cabin, though, there's good legroom.
The truck has central door-locking, power windows and exterior mirrors.
The steering wheel is a soft-feel four-spoker with a user friendly diameter.
Chrome highlights on the instrument cluster and gearlever knob add a touch of glitz, and the Ranger gets an MP3-compatible sound system with a six-disc CD changer. Six speakers provide good, clear sound. There are cup-holders, and the glovebox is lockable.
Safety gear includes ABS anti-lock braking, and front and side airbags for the driver and front-seat passenger.
The Ford ranger XLT is a handsome truck, with frontal styling cues borrowed from the American F-250 pick-up. The grille, exterior mirrors and exterior door handles are chromed, and add a touch of dash to the truck's looks.
The 16-inch alloy wheels are finished in silver, and are shod with grippy 245/70 R16 tyres. Muscular wheel arches add to the ute's macho image, and its tall stance gives it an imposing presence.
The Ranger is easy to drive, rides acceptably and is competent off-road and tidy on-road, though you need to take into account its tall height is when you're pressing on along tight and twisting country roads.
Its 3.0-litre diesel is a lusty unit that gives the ute strong performance and spritely acceleration and is quiet and comfortable at cruising speeds.
The Ranger Crew Cab XLT 4x4 ute (Ford calls it a pick-up) lists for $51,990; the 2WD High Ride variant offers the same ground clearance but with rear-drive only, and sells for $44,490.
In all, a good robust ute with a refined engine, bags of practicality and user-friendliness.
Keep up to date in the industry by signing up to Farm Trader's free newsletter or liking us on Facebook