Operator's dream
---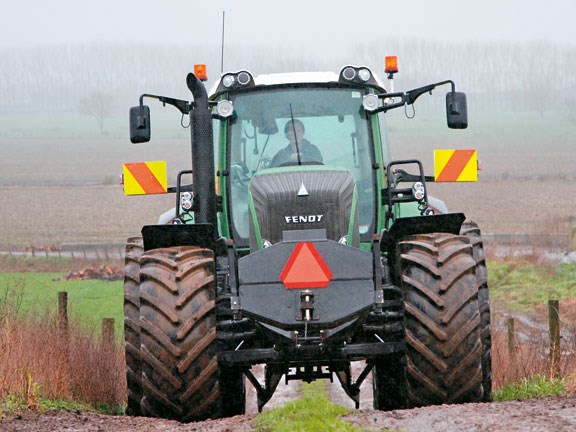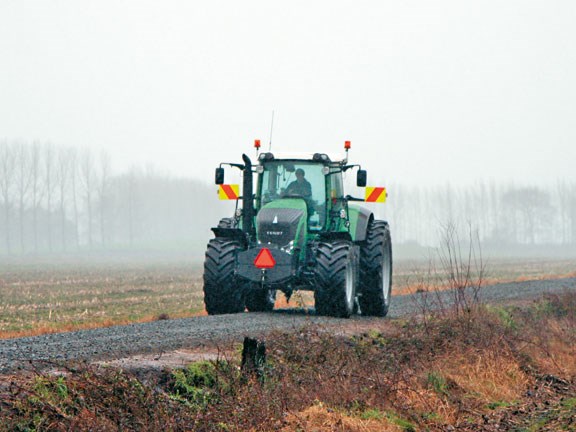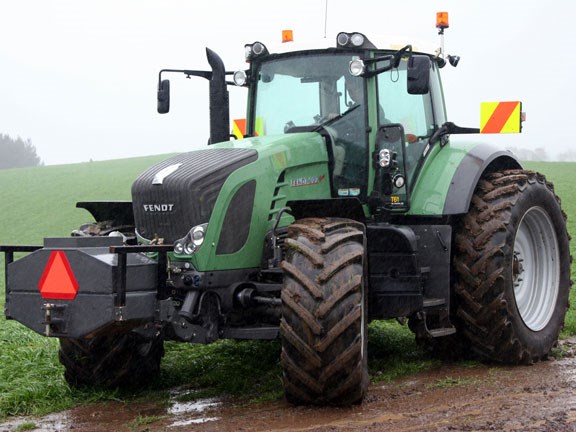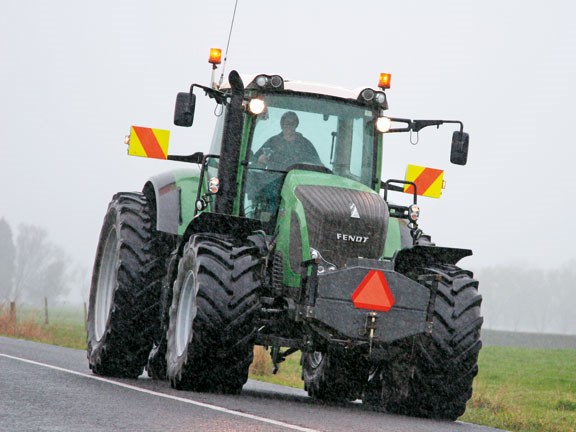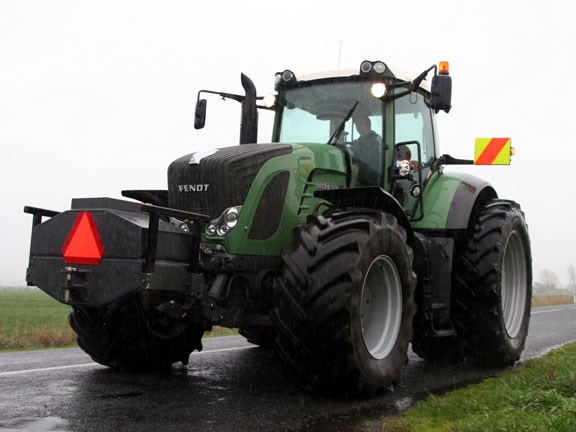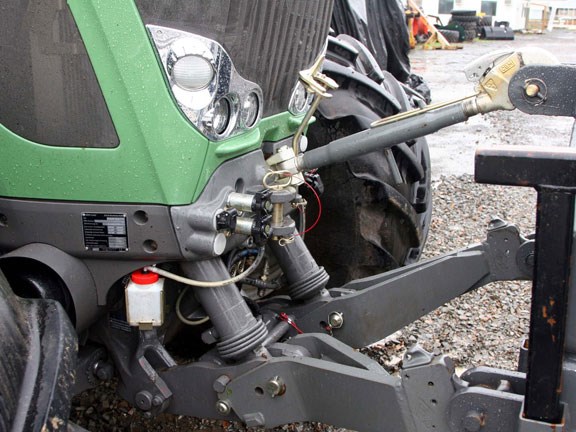 Terry Stevenson tests the Fendt 922 Vario tractor and is suitably impressed by its operator comfort, fuel efficiency and variable speed transmission
If a contractor needs to get a job done quickly and on time, it's hard to go past the new Fendt 922 Vario 220hp tractor. Less time in the paddock means more money in your pocket – with time left over to get onto the next job even earlier.
Fendt make high quality tractors up to 360hp. Based at Marktoberdorf, near Munich, since 1930, Fendt is a German company and now a member of the AGCO Corporation. With a workforce of almost 3000 employees, Fendt currently produces over 1100 tractors each month to satisfy a growing demand from world markets, partly thanks to an increasing worldwide need to produce CO2 neutral biofuel crops.
Looking to the future, Fendt recently displayed its concept TRISIX, a massive six-wheeled tractor running a 540hp engine, with two variable speed transmission systems on the three-axle tractor.
With a top speed up to 60kmh on the road, the TRISIX offers an alternative to tracked vehicles while retaining high traction capabilities. Fendt is developing a tyre pressure control system for this 7.61m prototype tractor.
Here in New Zealand, I recently drove the latest Fendt 922 Vario tractor, kindly supplied by Gavin Grain and arranged through Hamilton-based Waikato Tractors Ltd.
Assistant Service Manager, Brian Van der Drift, took time out from his comprehensive winter service schedule to explain the company's operations.
Gavin Grain is a large Waikato-based contracting company which has been in business for around 30 years. The team runs 24 (mostly John Deere) tractors, three Class harvesters, three 12-tonne CAT excavators, eight trucks, a grader, rollers – you name it, they have it.
Gavin Grain employs approximately 30 year-round full-time staff, ramping up to another 20 during the peak season. Interestingly, Gavin Grain brings over several staff from the UK to boost in-season staff numbers.
Covering a large area from south Auckland down to Hamilton, much of their work is based on grass paddock-back to grass paddock maize production. They also specialise in silage work, round, square or small bale hay production, ploughing, power harrowing, race work and earthworks, among other things.
With no less than 20 John Deere tractors (most are variable speed), I wanted to know why they choose to operate four Fendt tractors in an all-green coloured tractor environment! Turns out that Gavin Grain bought their first Fendt 926 back in 2003, adding a couple of 818 Varios the following season. In October 2007, a 220hp Fendt 922 Vario was added to the fleet, and that already has a thousand hours clocked up.
Van der Drift says the Fendts come into their own during the stacking process for excellent forward and reverse work. I didn't expect him to tell me the Fendt's ground clearance under the tractor's front linkage system was a major reason for their purchase.
One heavy job their biggest Fendt is used for is scraping soil, using a wide blade on the front linkage and a scraping unit on the back, but much of the time it is hooked up to a huge 3m wide, 5.6m3 buckrake doing stacking.
Few tractors offer infinite variables in transmission speed versus groundspeed while retaining maximum power output at all times. Renowned for its super-reliable variable speed transmission, the Fendt 922 Vario is one of them, offering a choice of groundspeed, transmission speed and engine rpm.
More than ever, it is important to own a modern fuel efficient tractor, especially after the recent international oil cost increases and unpopular diesel road tax increase. Full-time Fendt 922 Vario driver, Dan McCreedy, says he gets around four days between fills loading maize or silage from the 660 litre fuel tank.
Deutz make above average engines too. The 922 Vario uses a smooth running 220hp intercooled and turbocharged six-cylinder Deutz powerplant, producing a phenomenal 913Nm of grass-wrenching torque. The efficient four valves per cylinder Deutz TCD 2013 L06 4V engine operates under a high pressure common rail injection system with full electronic engine management control.
After driving it, I think the Fendt 922 Vario has stepped the operator's comfort level up a notch and is now the smoothest tractor I have driven! Thanks to a number of features, including air bag cab suspension, which automatically adjusts the pressure as you drive, keeping the cab stable, flat and helps to ride out the bumps, which it does incredibly well! It is so quiet it makes some tractors very old hat.
It is not surprising that the feature McCreedy likes the most is the cab layout, and the added plus that it is well lit at night. He also spoke highly of the front-of-dash air conditioning system rather than mounted in the ceiling, to leave his eyes at road level when making an adjustment.
From the inside, the extra-large cabin has an air seat that soaks up every bump in its well-controlled vertical and horizontal movement. All of the controls are even easier to get at with the right hand than previous models, and again, are well laid out with a good button colour scheme to make things easier to follow. One thing our test tractor could have done with was a parcel tray on the driver's left.
At first, the 922 Vario looks complicated due to a vast array of screens, buttons, dials and switches. It isn't a tractor that you'll climb into and expect to drive off straight away! The latest model's controls are slightly simpler, with development through increased computer functions controlling less dials inside the cab.
"The amount to learn hasn't changed, it's slightly less daunting as there aren't so many buttons. The improvement is probably ten-fold over the old cab," McCreedy says. 
The Fendt 922 Vario has a unique electronically-controlled variable-speed transmission system, a design which must be the envy of rival manufacturers of variable-speed transmission tractors. There are many options that the operator can pre-set the engine and transmission to for the most powerful yet economical work in the paddock. On the joystick are the important function buttons which are easy to see and use, with the neutral button also now on the main joystick.
To get underway, you set your direction of travel on the left hand steering wheel stalk, a bit like a normal shuttle lever. You then choose one of two pre-set engine speeds via button, then either of the road speed buttons for your favourite ground speed, before pushing the joystick forward to move off.
I tried the thumb operated four-way take-off adjuster located on the joystick and was rewarded with slow to fast take-offs and smooth transitions into reverse, depending on how I wanted it to go. Too easy!
To go faster, you push the joystick forward and the tractor will increase speed until arriving at your pre-set speed. To slow, or even emergency stop, just pull the joystick back slightly, or swiftly for sudden stops via both engine and wheel braking.
Overriding all this, using the TMS system you can still drive the tractor off the foot accelerator pretty much like your auto gearbox car, by flicking a switch and using the foot pedal as your forward speed controller. But these features are really only the start of it!
Outside the cab, McCreedy says he is mightily impressed with the lighting system on the 922, particularly the long-range headlights. Getting in and out via the old model's narrow steps has been addressed with slightly wider and much easier to climb steps. Up front, when activated the front suspension has up to 300mm of wheel travel.
The 165mm colour Varioterminal controller screen operates many functions of the tractor, including the 160l/min hydraulics, front and rear linkages and the three-speed PTO. The four hydraulic connect-under-pressure outlets are controlled by a small in-cab joystick mounted near the armrest, which controls two valves of your choice at the electronic settings you've already chosen.
While a big unit, the 10-tonne Fendt 922 Vario is a beauty of a tractor, available in models up to 360hp. Yet McCreedy said he wants more power, not surprisingly, since he won the tractor pull class for over 13 tonnes on the same Fendt during the 2008 Fieldays!
Keep up to date in the industry by signing up to Farm Trader's free newsletter or liking us on Facebook