Same Iron 150 S tractor
---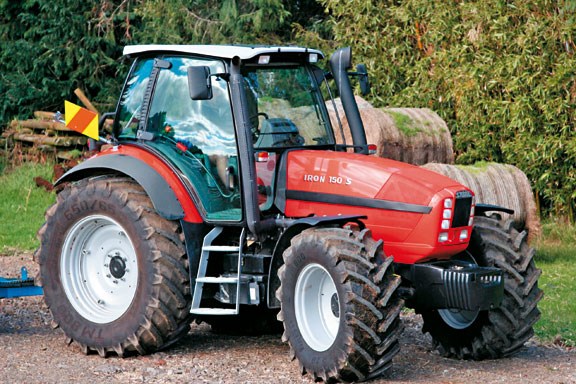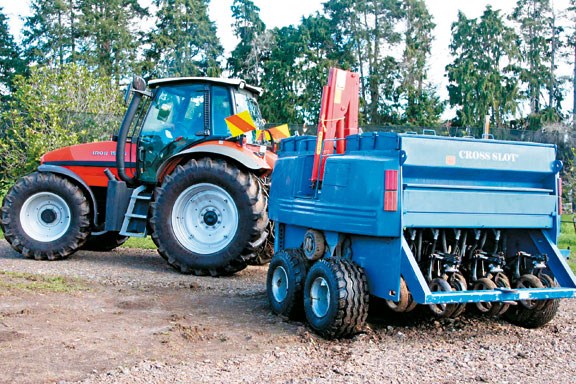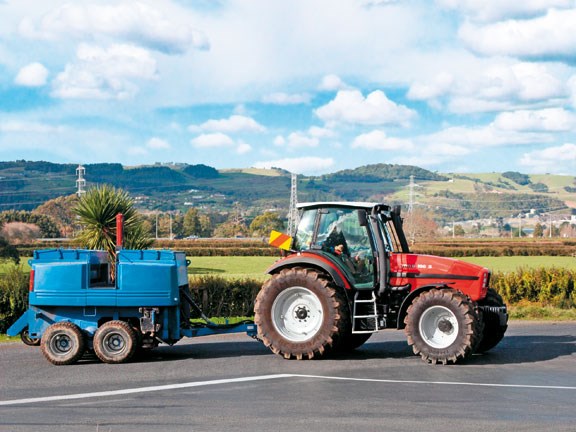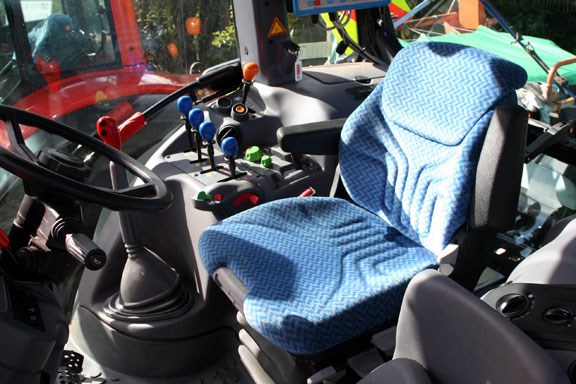 For 40 years, Same tractors have been serving New Zealand farmers -- we test Same's latest offering
Same has carved a unique notch for itself on the New Zealand market, beginning with the first 4WD tractor brought into this country way back in 1968. Many of those classic Same Leone models are still operating today, including the very first original Same sold that year.
Same tractors are produced in Italy under the Same Deutz-Fahr Group umbrella of companies, including Lamborghini and now a major shareholder of Deutz Fahr itself.
2007 was an important year for Same, which celebrated 80 years of production after founder Francesco Cassani designed and built the first diesel powered tractor, followed by the world's first mass produced four wheel drive tractor. More recently, Deutz Fahr and Same are now imported into NZ by Australian-owned SDF Landgear NZ Ltd, based in Hamilton and run by NZ manager, Peter Scott.
On the 40th anniversary of the first Same tractor arriving into New Zealand, I chose to drive the latest Same Iron 150 S tractor – with a Deutz Fahr engine.
Richard Hartstone of MultiMow Enviro Services Ltd and his business partner bought their Same Iron 150 S in April this year. MultiMow Enviro Services are a specialist mowing operation based in Ramarama, south Auckland, with four drivers (including Hartstone) running three Kubotas (82hp, 90hp and 105hp), a 110hp Valtra and, more recently, the Iron 150 S. Existing high profile mowing contracts include the Auckland Airport surrounds.
The company now operates mostly in the south Auckland farming region. With Hartstone coming into the business late last year, the company has expanded their operations into farm contracting, already processing around 25,000 conventional and 4000 large round hay bales in their first season!
They didn't stop there either. To keep the business year-round, MultiMow Enviro Services have a three metre power harrow and a now specialist Cross Slot no-tillage seed planter and fertiliser unit to diversify their operation.
Hartstone says their Cross Slot planter is the only unit of its type south of Kaikohe and north of Taupo. Because of superior design, Hartstone said the Cross Slot adds fertiliser near to the seed without actually touching it, meaning as the seed grows, its shoots don't immediately become engulfed in fertiliser. Hartstone says, "We saw an opportunity. There are a lot of other drills around, but no-tillage drilling is something for the future."
They first expanded into the hay and silage market. "We just did leaflet drops, saw a few people who were keen and got into the market. We are hoping to expand it this year and pick up more work in the areas we are working.
"One of the customers we did hay and silage for had 20 hectares of ground work that he had been waiting for his local contractor to do, and he'd been waiting and waiting. He spoke to us – we were 'Johnny on the spot' so we bought a power harrow and did it all for him. We bought an Aithison seeder in as well and seeded it, and he was really happy we were able to do it because it was late in the season and his contractor was late getting there."
There's a lesson for contractors in there somewhere, as months later the contractor still hasn't turned up!
The Same Iron 150 S is a clean looking tractor with good lines and is generally easy on the eye.
Compared to others, the cabin is quite high-spec for the size of the tractor, with simple controls. The first thing I noticed was the very capacious 1.6 metre wide size of the cab itself, which wouldn't go astray on a 200hp plus machine! The high-visibility curve-sided cabin only adds to the aura of driving a tractor where there is space for everything inside.
I didn't have to look far to pick up on important features like an adjustable two position electronic RPM control for the engine, a two-way swivel pneumatic seat with driver weight adjustment, a lockable linkage unit for safety, left and right inside rear view mirrors, an easy to use kiddies seat, an opening rooflite and full-opening front window, and there is a tonne of space to put things, including a drink bottle holder behind the seat. There is the added bonus of the large outside mirrors and inside it is above average quiet too.
Getting in and out of the Iron could be easier if the steps weren't so steep – probably a trade-off of the extra-wide cab.
The 40-speed transmission, including creeper, has six-speeds on the stick with a four-stage power shift available within each ratio. A digital LED display mounted on the front right pillar shows which split shift you are in. Working through the 40kmh gearbox, I found the Iron 150 changed gears surprisingly well for a large tractor, with about as much effort required as what I'd commonly find on a 100hp tractor. Although I did find the long gear stick itself was offset a little too much over to the right, meaning I had to lean over a bit to engage fifth and sixth, with a natural arm-action tendency to pull the stick across into fourth instead of sixth. Gears you'd only use out on the road, anyway.
The wet clutch shuttle operated in forward and reverse as good as any other well set-up tractor, even with the six-tonne Cross Slot seed planter on the back.
Working the engine on the road while towing the Cross Slot planter, I found I had to change down one or two split shifts to keep the revs up on the 145hp Deutz (ECE R24) powerplant. The Iron 150 S is fitted with an intercooled turbocharged 7.15 litre Euro 2 six-cylinder diesel engine, with two valves per cylinder and individual injectors controlled by ECU. Scott says the Deutz powered tractors are always tested within the top three for fuel economy in Profi magazine. He doesn't have to remind anybody about the proven reliability of Deutz engines.
 Hartstone says his Deutz powerplant handles the three metre harrow really well, "In fact it is a bit big for it – we have heaps of power to spare!"
The Iron 150 S utilises the engine and transmission to form the chassis on this 5970kg 2770mm wheelbase tractor, which is fitted with super-wide Pirelli TM800 tyres. On the road with a heavy trailer, I didn't get to really try out Same's legendary four independent wheel braking system to its fullest extent, although I know how much better they can be when doing hill work in-paddock. At the rear are four large capacity hydraulic outlets and a heavily fabricated three point linkage unit.
Supplying many quality implements led MultiMow Enviro Services to buy the Same Iron, a decision they don't regret.
"We bought it basically because of the service we get from Dan Cosgrove [Hamilton]. We bought a power harrow, the turner, a Kuhn trailed mower, the scatterer and a wrapper. Dan Warren [the sales rep] actually picked up the wrapper for us and brought it here and showed us how to use it – he has been very good, he goes that extra mile. You steer yourself to where you're getting help from, don't you!"
Scott says, "The Iron 150 is quite a common size. In the past it would have been bought by a contractor but now, with bigger dairy operations, that size tractor is pulling mixer wagons with front end loaders".
With 12-13hp recommended per 'opener' to operate the 13 'opener' Cross Slot, it was looking like MultiMow Enviro Services should have considered a bigger Same Iron. However after talking to Hartstone, he says the Iron 150 S handles the task OK.
"It seems to pull it reasonably well and has plenty enough power for it. At this stage we haven't run into any big problems, it won't pull it up a big hill, but you drive up the hill and pull it down. It is like having a brake on coming down!"
If the Same Iron is only half as good as the 40-year-old Leone, you can expect many years of reliable service.
Keep up to date in the industry by signing up to Farm Trader's free newsletter or liking us on Facebook