JF-VM complete diet mixers
---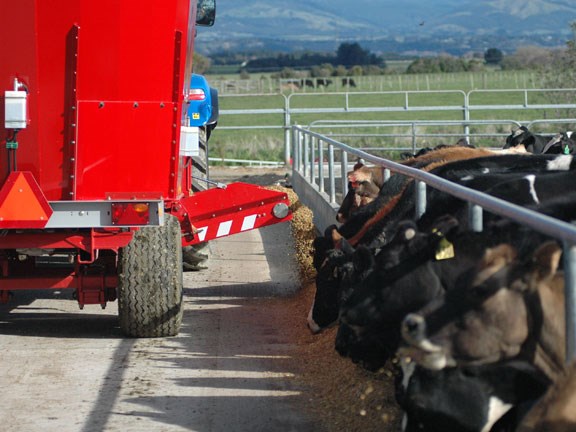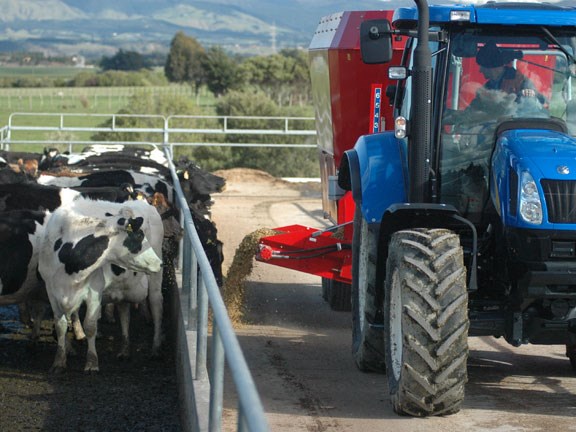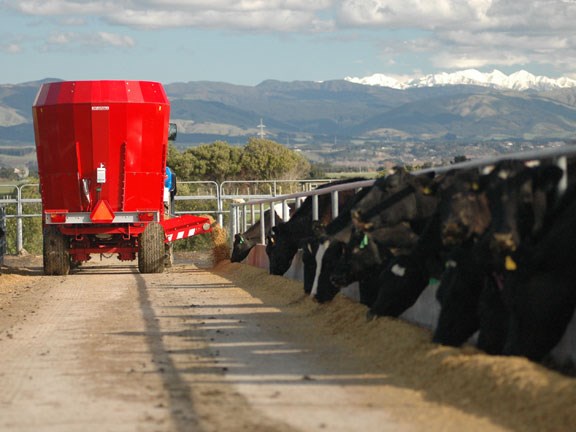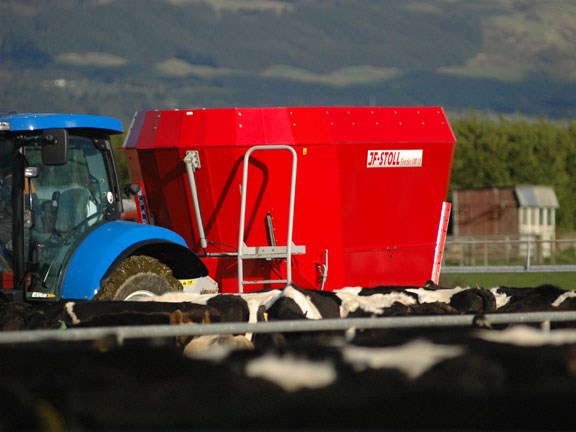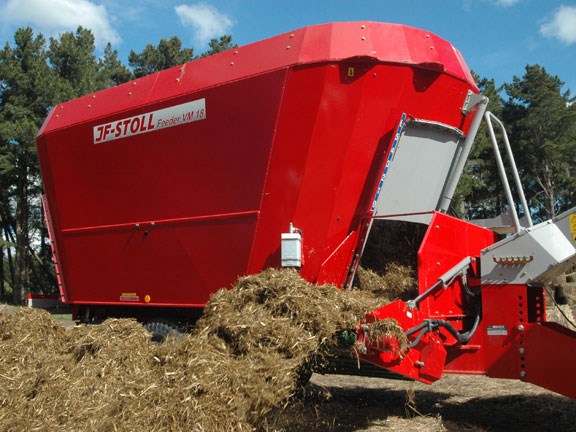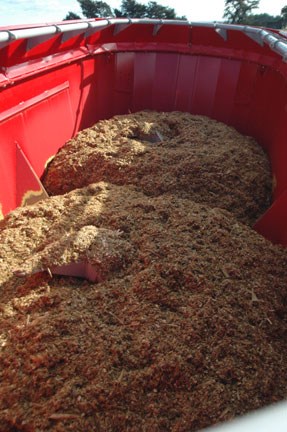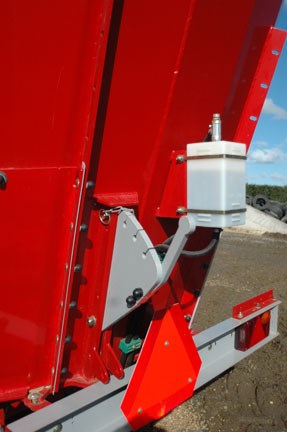 A machine that delivers a well-balanced and mixed feed is important for stock, and a no-fuss set up is also a time-saver for the farmer. Designed to handle, chop, mix and feed all types of baled and loose feedstuffs, the JF-VM series of complete diet mixers are excellent at improving efficiency while ensuring stock get all the nutrients they need.
The JF-VM range consists of an extensive range of vertical mixer/feeders in 6.5m3 to 45m3 capacities. Available in one-, two- or three-rotor versions, the VM range can be specified to discharge to either side, either directly or via a short discharge side conveyor. In addition, the 'B' series will discharge onto a front belt to either side or via an additional short conveyor.
Thorough mixing is achieved with one, two or three large conical auger rotors, each fitted with five, 10 or 14 knives depending on machine size; extra knives can be added by doubling up. Shredding and mixing efficiency is further enhanced by the use of two externally fully adjustable shearbars fitted at the base of each rotor. Each rotor is mounted on a gearbox with two massive taper roller bearings fitted in a sealed raised housing full of oil, which is maintained by two external reservoirs.
Weigh cells fitted between the tub and chassis accurately monitor the weight of ingredients added, which is displayed in the loading tractor via the Feed Manager wireless remote monitor for clear and easy viewing in all conditions. A second remote wireless monitor is also available.
Discharge of the mixed ration is either directly onto the ground via a short elevator into troughs or over feed barriers up to approximately one metre high (depending on wheel equipment).
Alternatively, on the 'B' models a cross conveyor takes the ration from the front of the machine and discharges it either onto the ground or via a second conveyor.
Tub construction and durability
JF-VM mixers are the only machines of their type to be fabricated using high strength S500 and S650 steel for increased durability, which makes its range the hardest wearing diet mixers on the market. VM1 and VM2 mixers are built with a 15mm thick bottom plate, with 5mm tub sides on the VM1 and 6mm on the VM2. The VM3 range has a 20mm bottom plate and 8mm sides up to 65cm and 6m from there on up.
Auger flighting and construction
Auger rotor height on the VM1 is 117cm, with stepped flighting fabricated from 12mm thick S500 high strength steel plate for thorough mixing and breaking up of bales etc. The VM2 and VM3 series machines are fitted with 129mm high augers, with 12mm stepped flighting on the two-rotor machine and 15mm on the three-rotor machine.
Keep up to date in the industry by signing up to Farm Trader's free newsletter or liking us on Facebook