Same Leone 70 tractor
---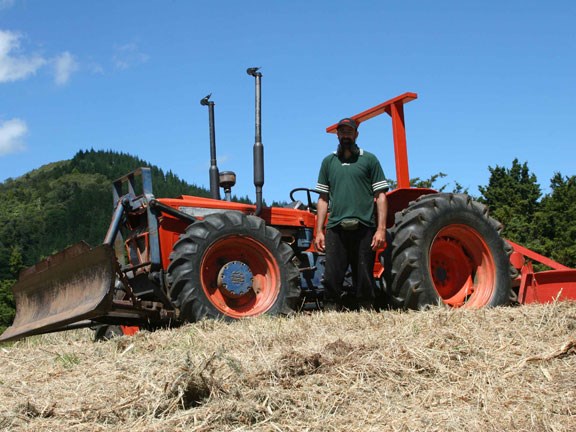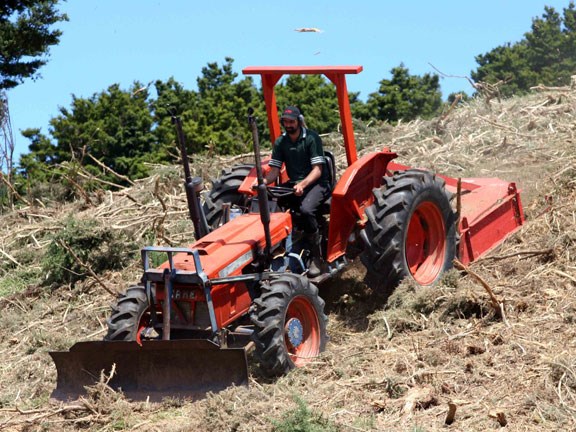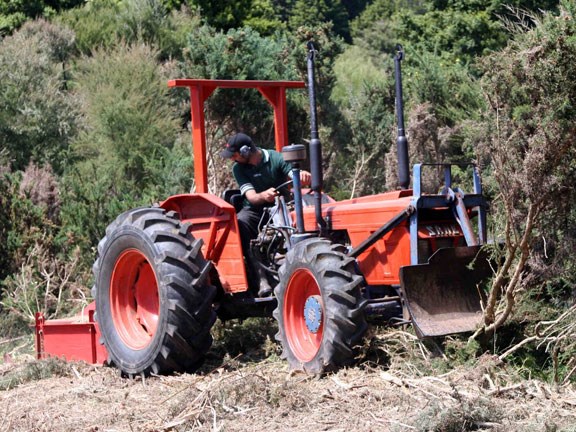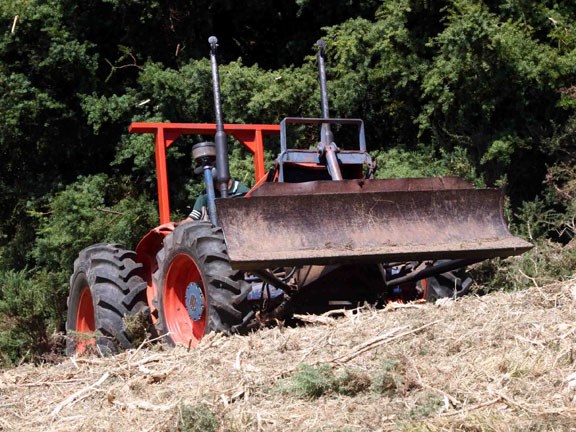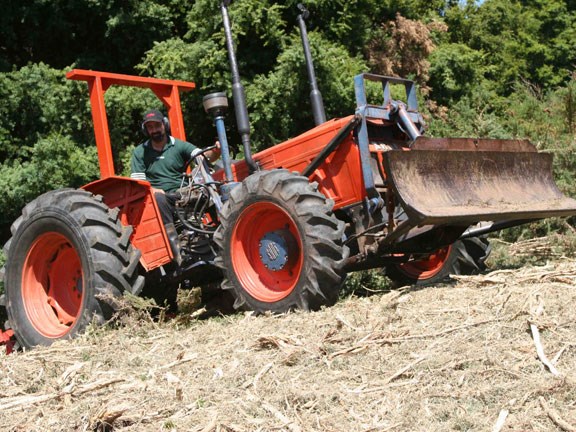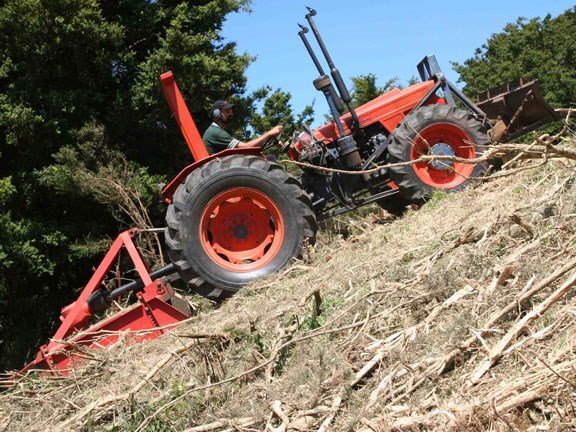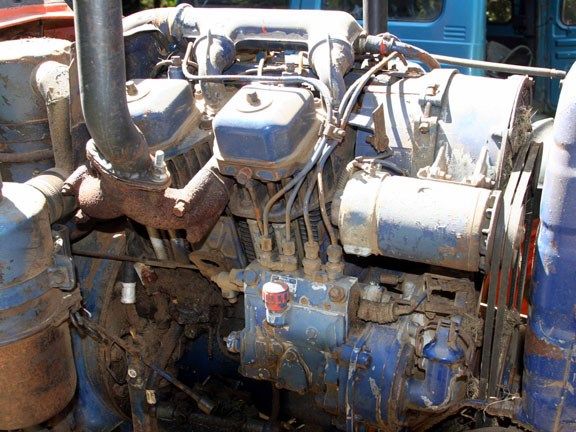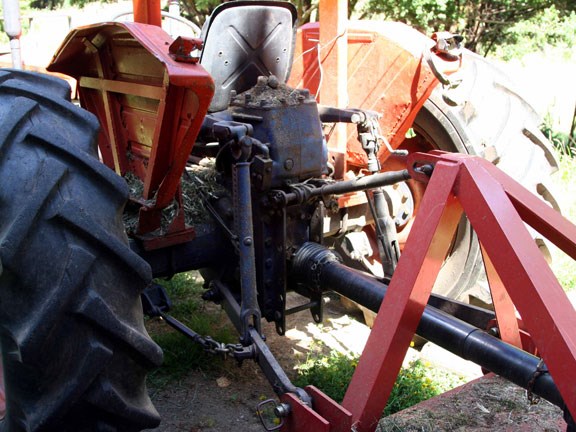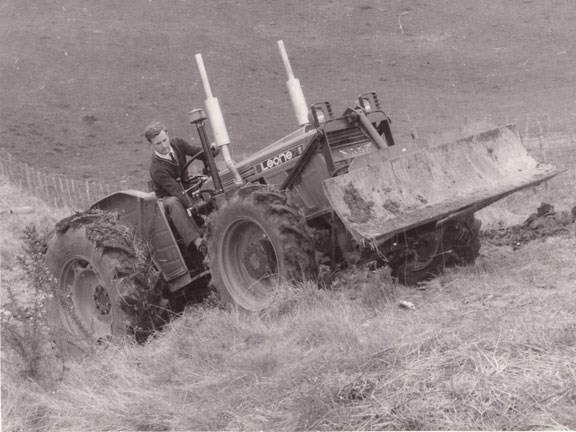 NZ's oldest Same Leone 70 Tractor is still up for the challenges that Northland farmer Greg Wilkinson puts before it
If one man's trash can be another man's treasure, I've never seen a case more appropriate than the challenge that Far North farmer Greg Wilkinson has taken on.
Wilkinson was drawn to the Far North over six years ago because land values were the most attractive he could find. He grew up managing dairy herds from the Waikato, Bay of Plenty and Karamea regions.
Two years ago Wilkinson made his bid to start his own dry stock farm situated on steep hill country – with few good grazing areas.
His first 80ha block is in a remote part of the northern end of the Mangamuka range, near Peria. According to Wilkinson, cattle from the area are well regarded as the soil is good quality backed up by a reasonable rainfall producing very good feed grasses.
Unfortunately the land has overgrown during past the few decades, leaving nothing less than a massive clearing task for Wilkinson. Two more blocks have since been added, totalling 120ha of back-breaking work with some 40 percent in overgrown scrub and native bush.
"It's all pretty run down but I like it up here," Wilkinson says. "It's nice and quiet and away from everything. It's as rough as guts but the cattle have a great variety of tucker. They don't need any supplement, they just grow fast and healthy and the coats are always shiny."
Understocked at present, only 50 head are on the largest block, his plan, however, is to slowly clear the land and add more stock units as progress is made.
A couple of years ago he was looking for a tractor to help clear the land when he drove past a nearby tractor on the side of the road with a "For Sale" sign. At the time he thought the Same Leone 70 was built in the 70s. With advice from a neighbour, he bought the tractor as it looked ideal for the task.
"If I'd known it was as old as it was, I probably wouldn't have bought it, so it was just as well I didn't because it has been pretty reliable for its age!"
And soon he was to discover that his pride and joy was the oldest Same tractor in the country, the very first sold – in 1968!
Wilkinson is the third owner. The original purchaser, Richard Johnstone of Raglan, sold it around a decade ago to a Northland farmer.
This first Same was located by importer SDF Landgear, which displayed it during the 2008 Fieldays. Incredibly, the original owner spotted his old tractor while walking past the Same stand!
The Same Deutz-Fahr Group recently celebrated 80 years of Same production, so 40 years in NZ is pretty good going, with imports now handled by Hamilton-based SDF Landgear NZ Ltd.
The NZ-original 70hp Leone has been seriously put to the test clearing old scrub on Wilkinson's most recently purchased 10ha block, which I saw was in a very unkempt and overgrown state.
"I'm leaving the bush as it is and just trying to clear the scrub back to the bush line," he says.
With a reasonably high rainfall, being on the eastern side of New Zealand's northern-most mountain range, one big problem on the property is year-round access due to constant slips on Wilkinson's narrow hillside tracks. Another problem many remote hill farmers will relate to is ensuring the ground is dry enough to safely work the land without slipping off the hill while working, far away from help.
Today, Wilkinson uses the blade on his Leone to push over the scrub before driving over the top and letting the 1.8m-wide Fieldmaster slasher take care of the rest.
Wilkinson explains, "The blade on the front makes it ideal because it pushes over the gorse first then runs it over with the slasher. It's just an ideal machine! The blade is sloppy, which is ideal for what I'm doing but it wouldn't be any good for grading. It's been on there since new, so that's probably understandable."
He says the slasher can handle anything up to around 125 to 150mm diameter.
I was impressed to hear the slasher seldom loses revs, testament to the power delivery and robustness of that power delivery through the PTO powertrain.
The linkage hydraulics are well up to the task too, being rated to lift up to 750kg, yet capable of lifting his 1000kg-plus Fieldmaster Jumbo slasher without difficulty. Other jobs for the Leone are occasional rotary hoeing and post ramming on steep hillsides for endless fencing – a task local contractors have steered away from. I later saw why – the very steep nature of the new fence lines with limited access. 'Tiger country' Wilkinson calls it.
Contractors wouldn't look at the job, "it was too steep and too hard; they'd all rather stay down on the coast and do their little lifestyle blocks and get paid twice as much for half of the job"!
I only had a short drive on this oldest NZ Same tractor but I'm pleased I did. It's a man's tractor and takes some muscle just to steer. Wilkinson says it was also fitted with a Kubota power steering unit, however it gave so much trouble he decided to remove it.
The long-travel dry clutch had a spring rated for lifting elephants but the gearbox still worked OK. Even if there was a lot of expected (for its age) play between the gates, and it took considerable effort just to change gear.
With a high ground clearance yet low centre of gravity with its patented co-axial 4WD system, the Leone is set up pretty well for steep country work, with the rear wheels positioned on the outside of the rims for a wider than normal track. Although Same's true front wheel braking didn't arrive until 1982 to give Same's renowned four wheel braking performance, the old Leone 70 brakes still worked pretty well, as the front wheels are mechanically linked to the 4WD system. As I found out while trying to do hill starts in the taller gears.
What surprised me most on this 40-year old tractor fitted with a heavy slasher unit and an even more heavy blade, was its power! Watching Wilkinson drive the Leone down a steep and slippery slope over lots of cuttings, and later back up again with the slasher running, was a sight to see.
OK, with 70hp, the V4 engine isn't an enormous powerhouse, but it did seem to have stacks of torque for a small tractor – considered a large tractor not that many years ago.
"It has just enough horsepower; once the slasher gets moving it's heaps, but she moans a bit starting and turning."
And, Wilkinson certainly knows how to get the best out of it for the unique conditions he is using it for.
The Leone engine smokes on start-up through its double exhaust stacks but it all came good after warming up the engine. But put into perspective, a car wouldn't last half as long doing only a quarter of the work.
For its size it seems to have a lot of grunt. There are no glow plugs, yet it starts first pop and it just keeps going! We lifted the hydraulic reservoir off the main drive cog for the pump, and it looked like it went in there yesterday – no wear on it at all! It's a 40-year old tractor.
"It has the problems you get with all old tractors but, apart from a few minor things, it has never let me down in any way majorly."
If you'd like to help Wilkinson with any old Leone 70 spare parts to keep his tractor running another 40 years, email Greg directly at clareabell@hyper.net.nz
"I'm pretty sold on Same now really. Until it dies I won't be replacing it and when I do, I'll be going to another Same!"
To see Same tractors for sale on farmtrader.co.nz click here.
Keep up to date in the industry by signing up to Farm Trader's free newsletter or liking us on Facebook