John Deere 7530 AutoPowr
---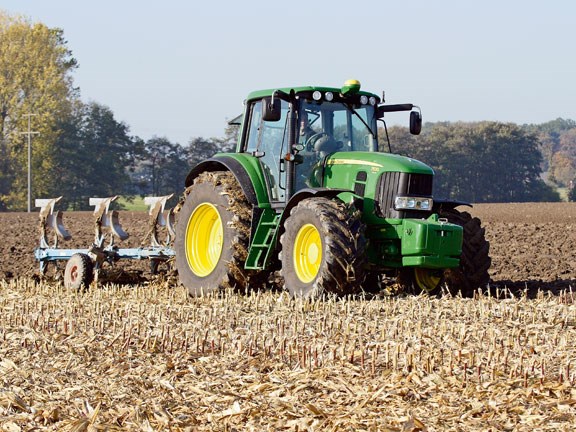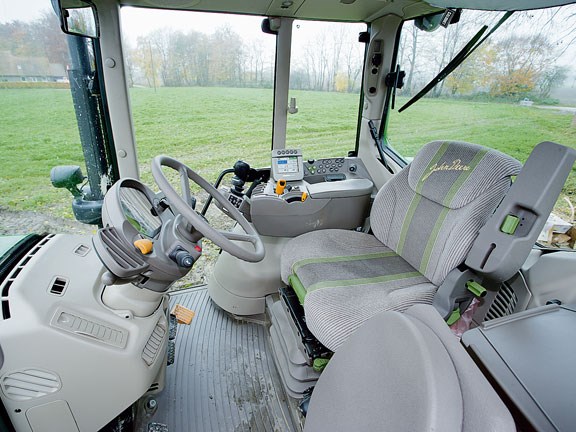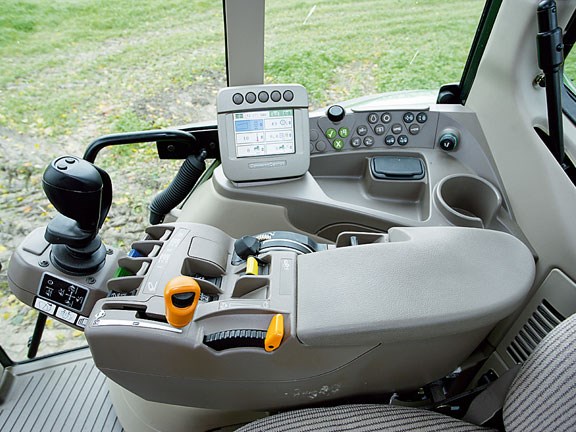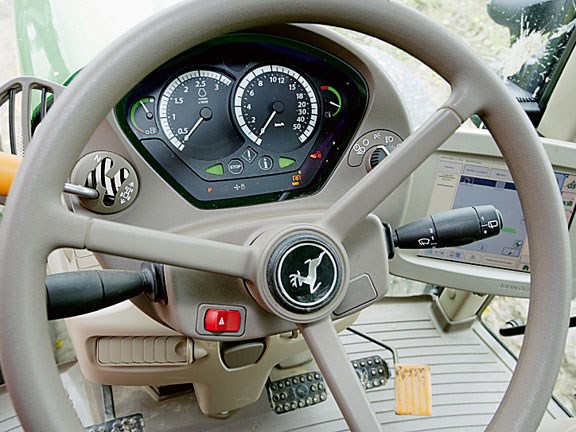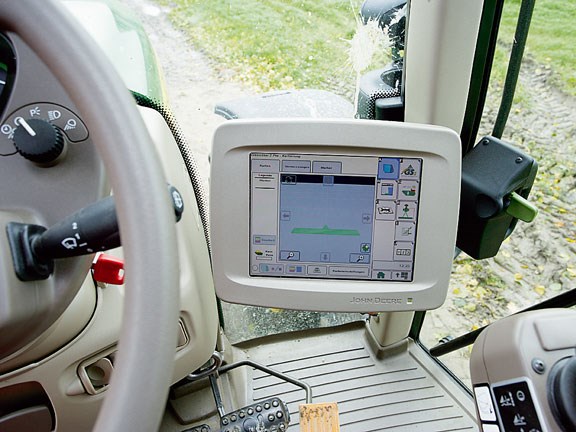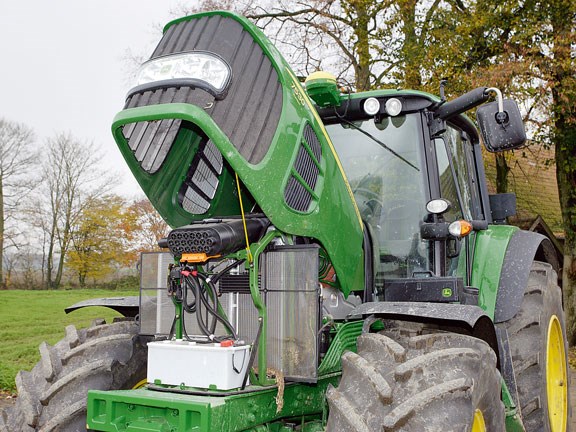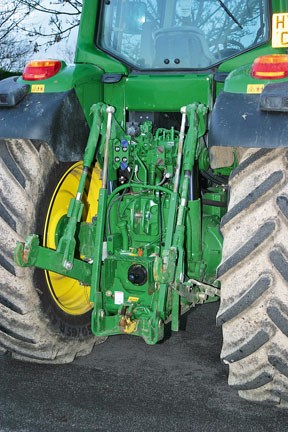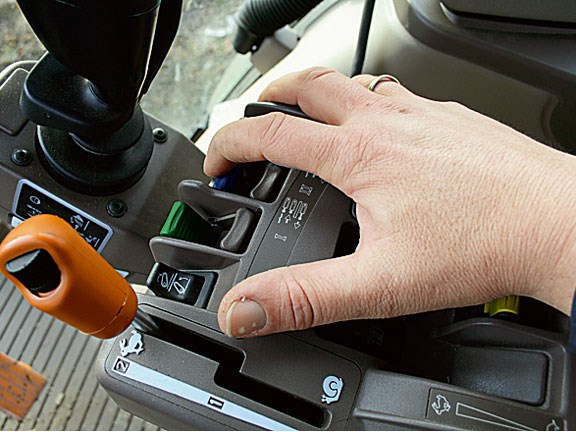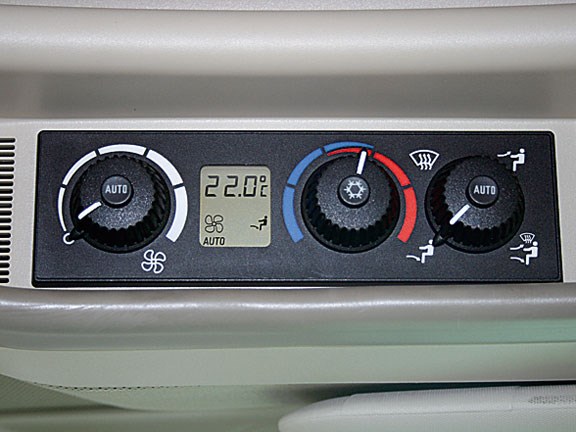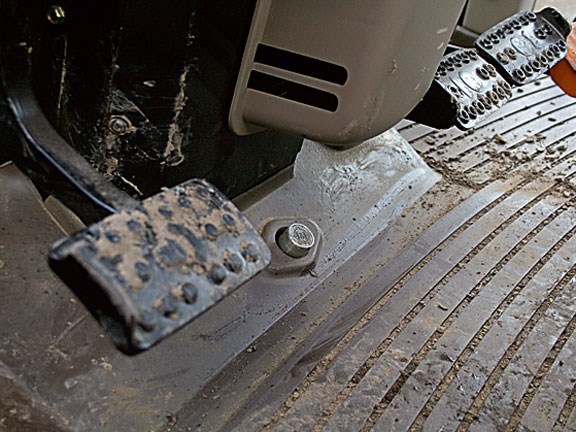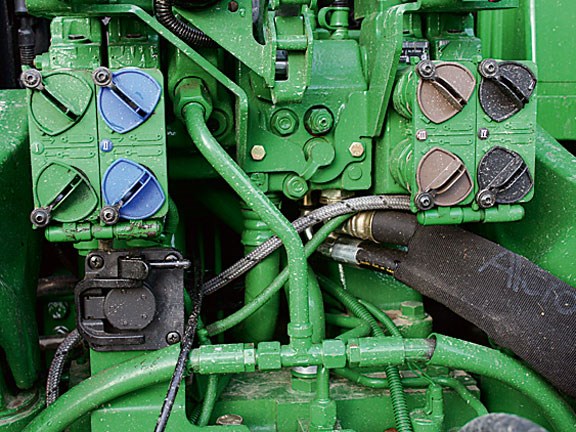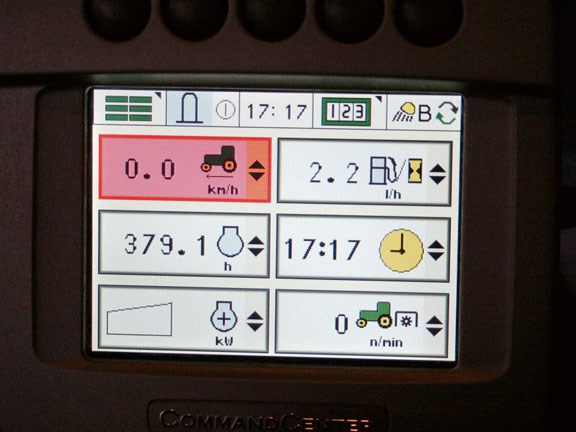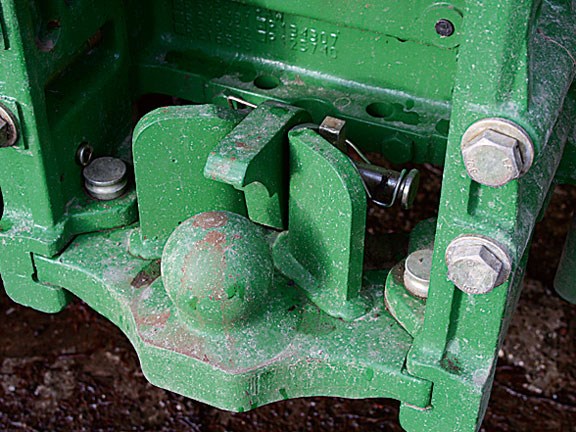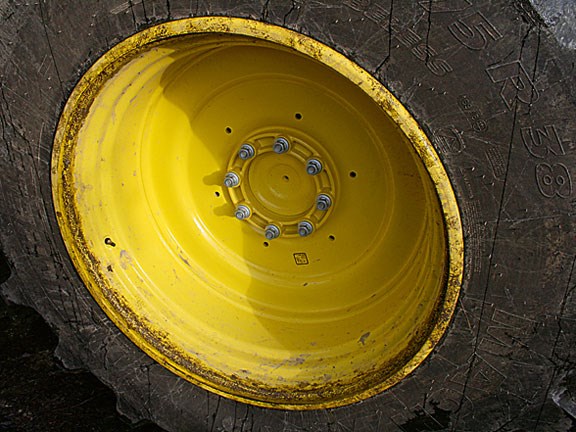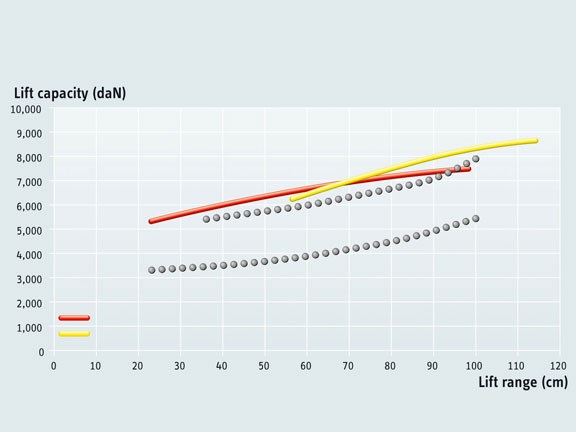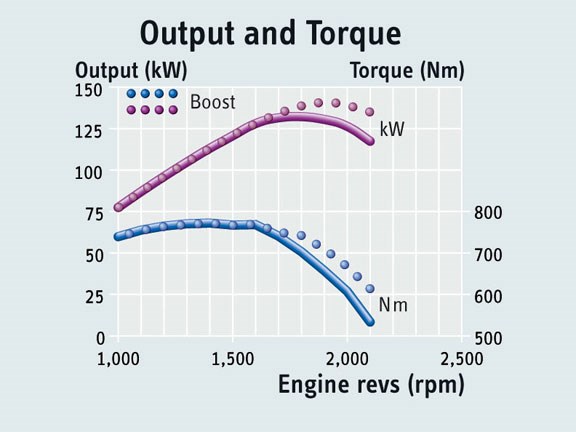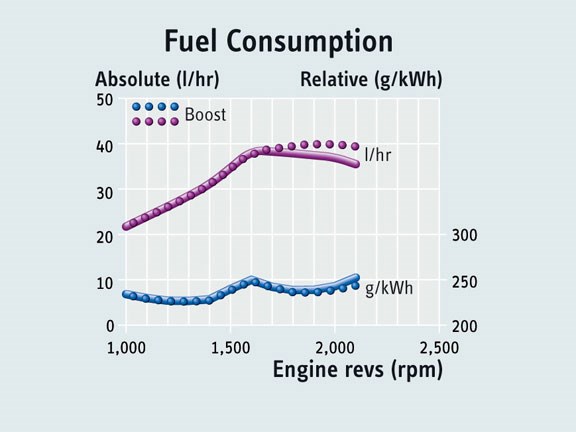 Scaling about 1.5t less than the US-built 7030s but supplying only a smidge less power, the John Deere 7530 is reckoned to make the ideal contractor's tool
The John Deere 7530 AutoPowr's combination of medium weight, boosted transport/pto output of around 200hp, IVT box and cab design makes the tractor ideal for contractors
John Deere's CommandCenter display/control controls the engine throttle system and linkage settings
The 7530 is one tonne lighter than the higher powered US-manufactured 7030 models, and one tonne heavier than the 6030 series
The tractor has nonboosted returns of 117.3kW pto output at 2100rpm and a maximum of 132.5kW at 1800rpm
The Command Center adds a new 'Full auto' function to help select the optimum mode relative to engine load
The six cylinder, 6.8-litre John Deere PowerTech Plus unit has a variable-geometry turbocharger, intercooling, external exhaust gas recirculation, common-rail fuel injection and four valves/cylinder. The fuel tank carries 385 litres.
IPM (Intelligent Power Management) further hikes the tractor's rated output up to 143kW/195hp (ECE R24) and max to 149kW/201hp when carrying out pto work at 2km/hr+ or on transport tasks at 15km/ hr+.
The 'Command Center' to the right of the driver's seat adds a new 'Full auto' function to the established engine throttle options. This feature helps the engine control system to select the optimum mode relative to engine load. Also accessed via the Command Center are the tractor's linkage settings. The mechanical ELC position control has an adjustable stop and a quick-lift control.
The tractor has a 'brake with clutch function'. As the operator steps on both brake pedals, the tractor reduces its forward speed with the driveline still engaged. When the pedals are pressed all the way down the drive is disengaged. This transmission feature is excellent for shunting.
The running gear is modern, with the four-wheel drive and diff lock functions popping in and out in relation to forward speed.
The 50km/hr 7530 models come with the addition of multiplate anchors at the front end for braking and TLS Plus front suspension.
The 7530 has a turning circle of 13.10m (600/65 R28 and 650/75 R38 tyres, 190/180cm track width and 269cm wheelbase) and weighs 12.3 tonnes (GVWR) with a payload of 4725kg. The kerb weight 7675kg.
The tractor's cabin is quiet – 73.3dB(A) test figure – and well laid out, with clear visibility, climate control, telescopic and electrical just mirrors.
The tractor's latest GreenStar colour monitor can be used in conjunction with AutoTrac auto-steering.
Keep up to date in the industry by signing up to Farm Trader's free newsletter or liking us on Facebook