Ford Ranger
---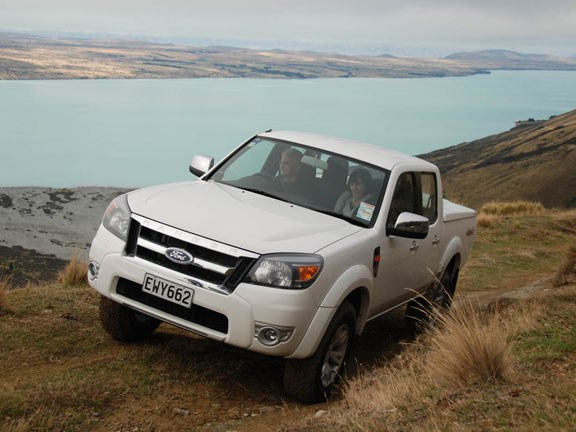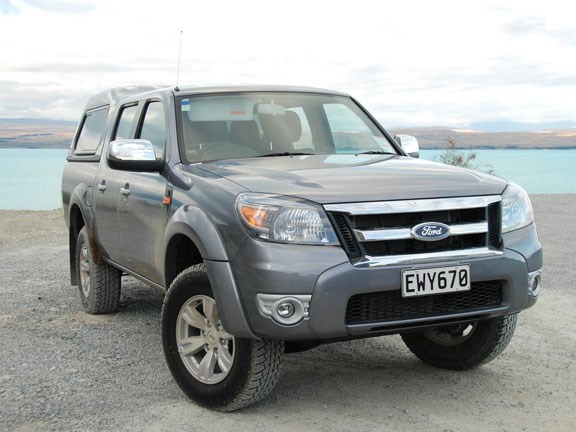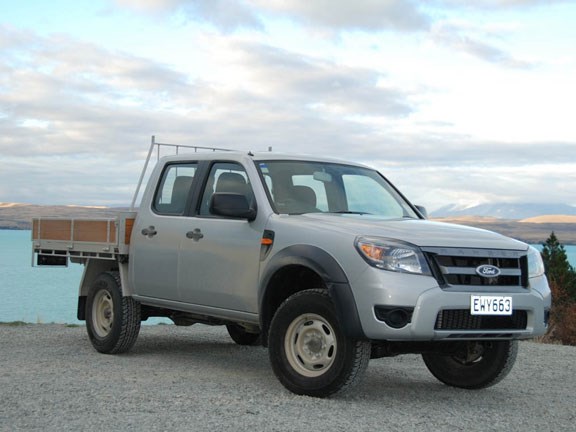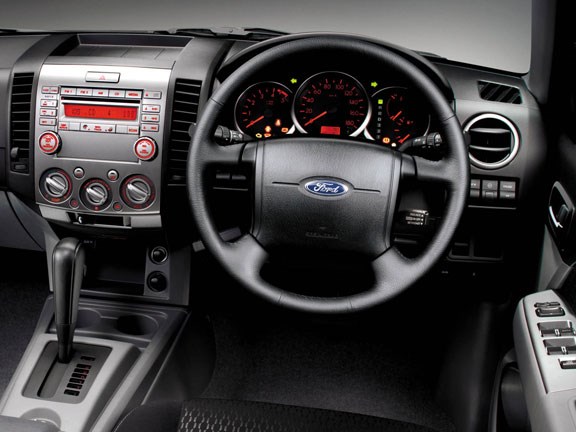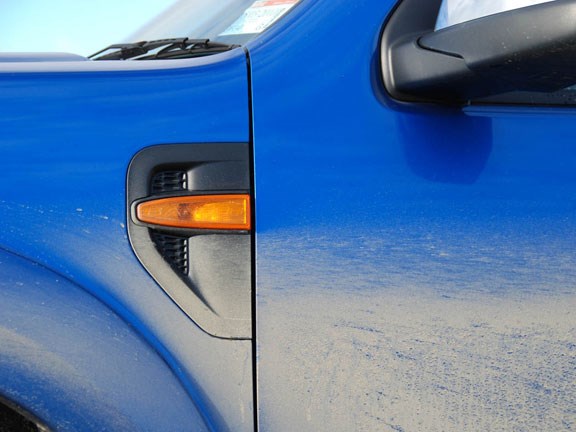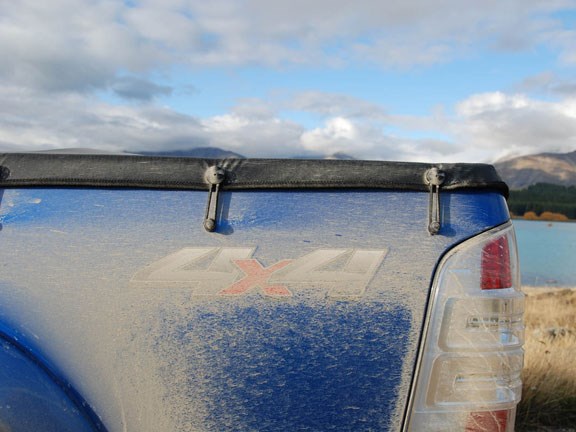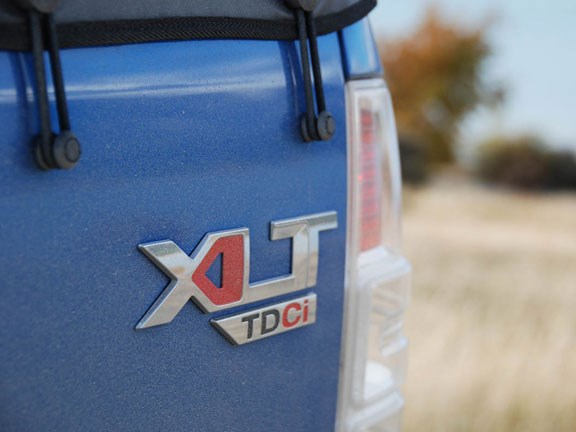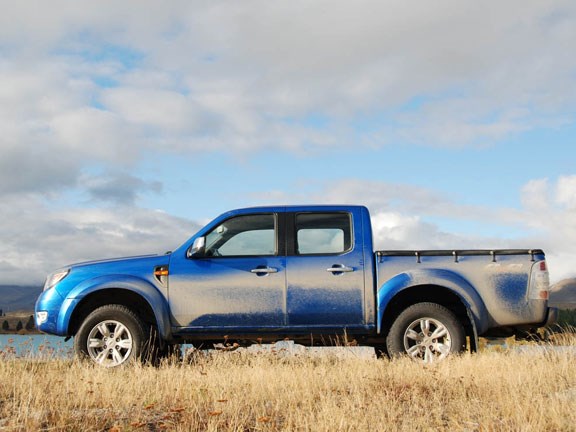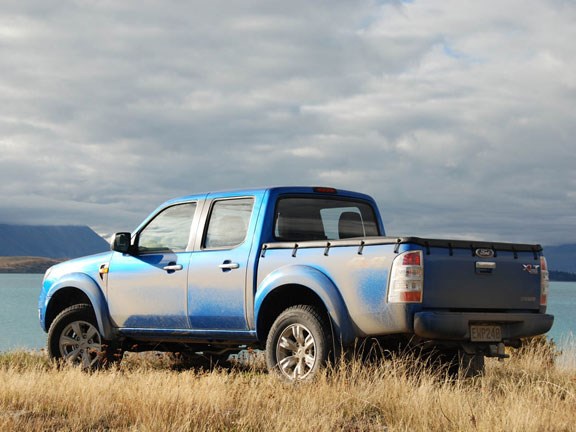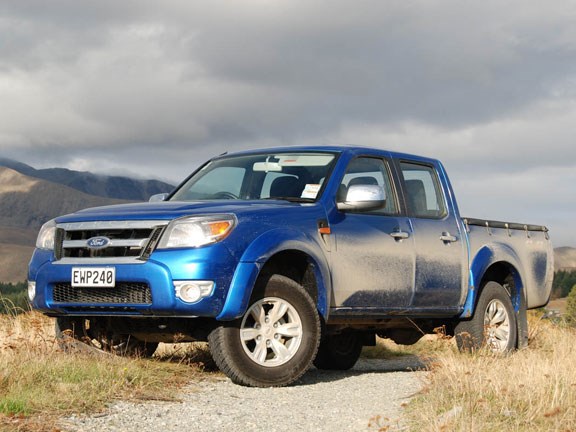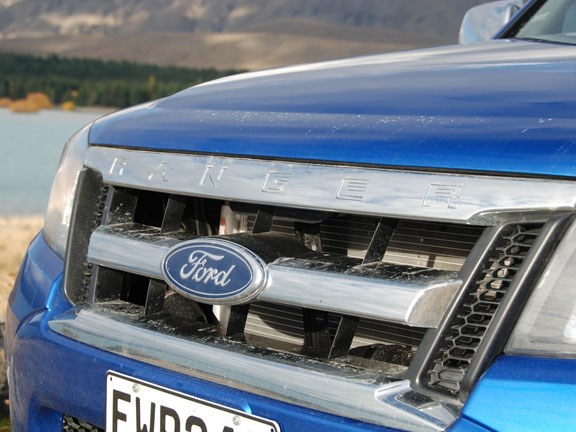 It may look different, but under the skin this Ford Ranger is identical to its predecessor - and just as good
It still has the 2.5 and 3.0-litre twin-cam turbo diesels with common rail direct injection. They still get a variable vane turbo charger to cut turbo-lag, though there are now no petrols in the line-up.
There's still a five speed manual or a five speed auto transmission, with two or four-wheel drive; a low ride height or high; and single, double or super-cab bodies in wellside or cab-chassis format.
There's the same suspension set-up bolted to the same single-piece chassis and cross-brace ladder frame underpinnings, designed for car-like handling, though Ranger still feels like a truck when the surface gets rough.
The 105kW/330Nm 2.5-litre unit, and 115kW/380Nm 3.0 are the same, and the 3.0, especially, will still plug along from barely idle - a bonus in tricky off-road going. Shame you have to stop, twiddle a lever and tap a button to access 4WD in the manuals; the autos take just the twist of a dial.
The suspension set-up is independent double wishbone up front and dual rate rigid leaf spring out back with a limited slip diff as standard. It'll still carry over one ton and tow up to three, depending on model. It's still got disc brakes up front, and leading and trailing drums out back; now with ABS as standard.
In fact it's mainly in the specification, as well as the look, that these utes have changed and there's now a top-spec hero model, the Wildtrak.
Acknowledging that more utes do double-duty as family cars, the XLT and Wildtrak now get side airbags and cruise control, while all Rangers have an iPod/MP3 port.
Ford's gone to town on the Wildtrak, which gets 18-inch alloys and a sports bar, box rails and roof rails, Wildtrak decals and an interior multi-meter, leather trim and aluminium scuff plates - bolt-on bits in other words, many of which are available individually to tart up your 'ordinary' Ranger.
It looks good - but there's a bit of an omission. The hard tonneau locks, but the tailgate doesn't. To prevent access, interior locking straps hold the tailgate up, and you must loosen them via the unlocked and lifted tonneau if you want to use the tailgate - unwieldy, but effective.
Buy an 'ordinary' Ranger and you don't get a tonneau at all - they're available as a cost option from $765. The wellsides do come with integrated tie-down hooks, rated to 400kg for the XL models, and child seat anchor points in the back wall of double and super cabs. You'll have to buy the anchor fitting, but knowing the vehicle is fitted from factory with the anchor point will be welcome news for those using Ranger as a family car.
Also welcome news, Ranger is quieter on road than before. Ford says there's no more sound-deadening, but XL high-ride 2WD and all XL 4WD models now get Dunlop, not Michelin tyres and I can only assume that's reduced tyre noise.
Utes still take around 12 per cent of NZ's car market, a figure likely to consolidate as more punters seek a double-duty work-play compromise. Ford's Ranger may not have changed much, but it's as good as it ever was where it matters, while the minor changes are associated with only limited price rises.
See the Ford Ranger for sale here.
Keep up to date in the industry by signing up to Farm Trader's free newsletter or liking us on Facebook