Massey Ferguson 7400 Series
---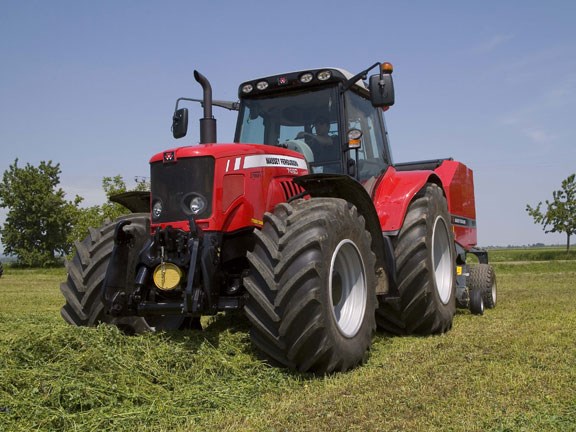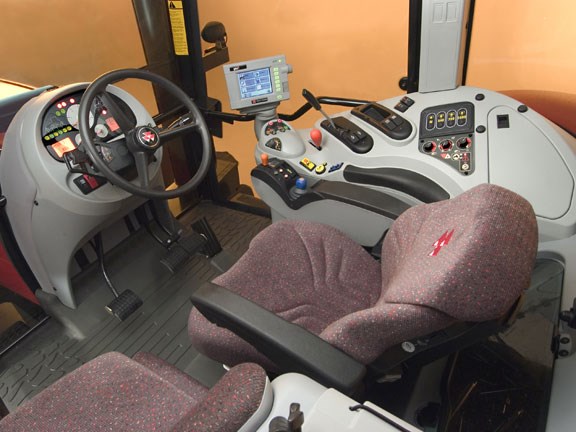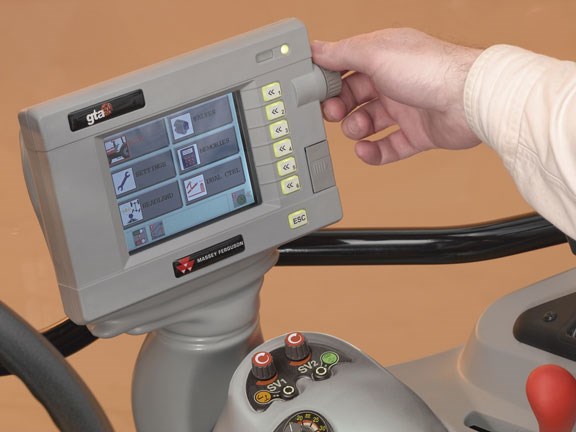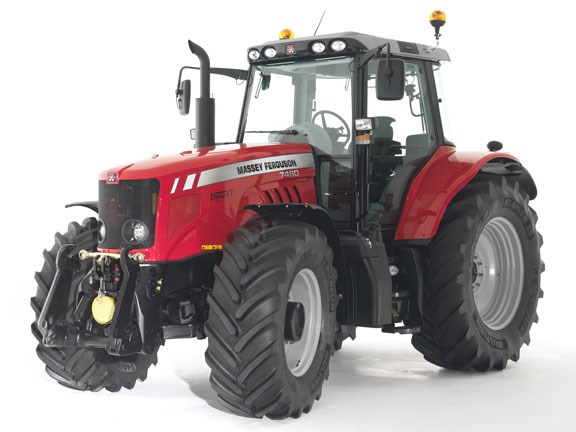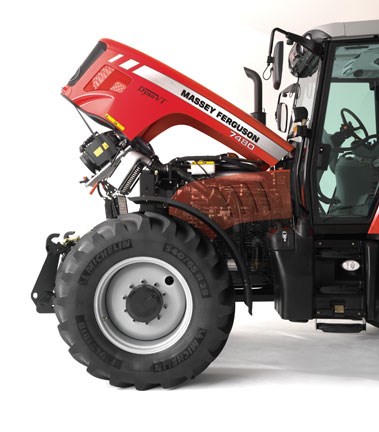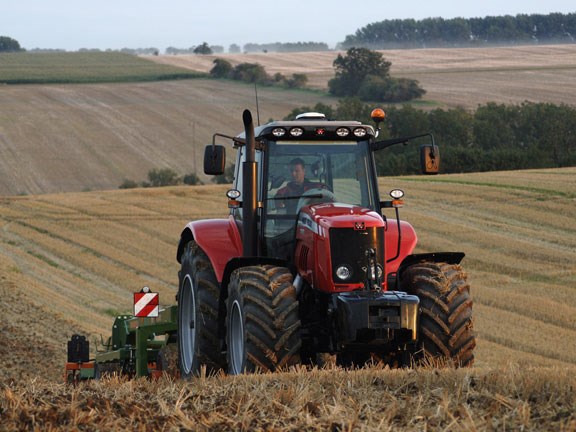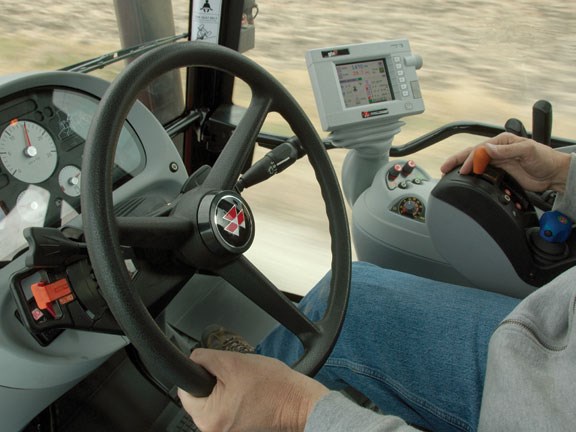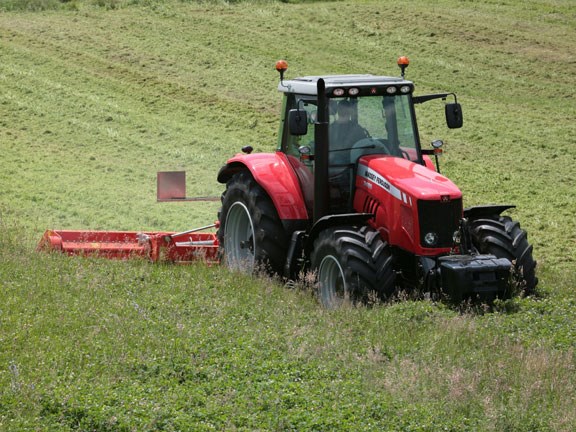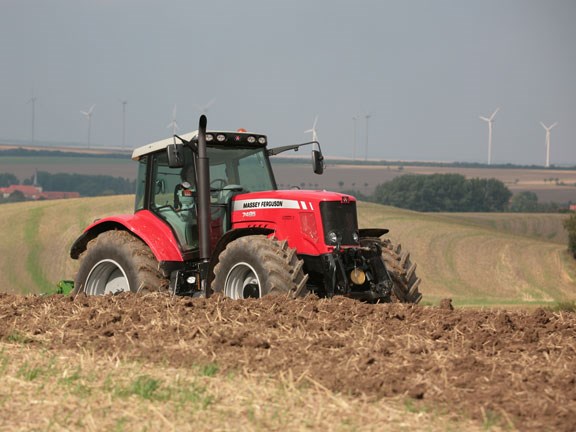 Most farmers will find a Massey Ferguson 7400 Series model that suits them
The Massey Ferguson 7400 Series has an exceptional standard of quality and design and a range spanning 125hp to 190hp.
All these tractors are capable of high outputs in a wide range of fieldwork from primary cultivations with ploughs or min-tillage equipment through to drilling and other top work. They are fast, nimble and more manoeuvrable.
The tractors' power-to-weight ratios, high speed and economical Dyna VT transmissions make them formidable heavy haulers.
The MF7400 series offers one of the most advanced and comprehensive field and headland management systems on the market.
The MF7485 (165hp) and MF7495 (190hp) models are fitted with the latest generation common rail, four-valve engines from SisuDiesel. These meet the Tier 3/Stage 3 legislation, and produce a 'power bulge' of up to 15hp more power at 2000rpm than at rated engine speed (2200rpm).
The MF7465 (125hp), MF7475 (140hp) and MF7480 (150hp) models are fitted with the latest generation 1106 Series Perkins engine. The Power Boost feature on this Tier 3 engine automatically provides an extra 10hp when ground speed is over 15kmh.
All engines have high torque right down to 1000rpm, proving lugging ability to pull through difficult conditions or to help haul fully laden trailers on steep gradients.
Electronic engine management monitors and makes continual fine adjustments to fuel injection, and the four-valve cylinder head design and common rail fuel injection improve emissions and fuel economy.
The MF7400 series features the unique Dyna VT continuously variable transmission as standard. This is operated with a similar combination of Power Control or console-mounted levers, but can be set to provide the exact combination of any forward speed at any engine revolutions.
Dyna-VT has two infinitely variable speed ranges, 0-28kmh for field applications and 0-50kmh* for transport applications.Travel speed and rate of acceleration can also be pre-set and memorised within each of two ranges - 'SV1' and 'SV2'.
Massey Ferguson has developed a new front axle support casting for the 165hp to 190hp models that assists in mounting a new fully integrated front linkage and PTO option.
A close-coupling of the linkage to the tractor provides additional strength and retains a tight turning circle. The system comes with a towing clevis, electric connection and an easy to attach 'decompression' spool valve couplers.
Massey Ferguson's QuadLink front suspension reduces shock on tractor and driver - meaning comfort for the operator, less component stress and reduced wear to the machine. The system can also be turned off when not required.
The MF7400 field and headland management systems includes the Spool Valve Management System (SMS), Datatronic 3, and the Work screen displays engine and PTO speed, travel speed and wheelslip information. A range of tractor functions can also be controlled, including spool valves, memory, Dual Control and TIC.
The MF7400 series offers plenty of space, excellent visibility and exceptionally low noise levels for the driver. Swivelling chair, adjustable armrests and heating and ventilation system provides extra operator comfort.
| | | | | | |
| --- | --- | --- | --- | --- | --- |
| BRAND | MF | MF | MF | MF | MF |
| MODEL | 7465 | 7475 | 7480 | 7485 | 7495 |
| DRIVE | 4WD | 4WD | 4WD | 4WD | 4WD |
| OPERATOR ENVIRONMENT | Cabin | Cabin | Cabin | Cabin | Cabin |
| CHASSIS TYPE | Rigid | Rigid | Rigid | Rigid | Rigid |
| ENGINE | Perkins Tier III | Perkins Tier III | Perkins Tier III | Sisu Tier III | Sisu Tier III |
| CYLINDERS | 6TI | 6TI | 6TI | 6TI | 6TI |
| CAPACITY CC's | 6600 | 6600 | 6600 | 6600 | 6600 |
| ENGINE POWER HP@2200RPM | 125 | 140 | 150 | 165 | 190 |
| MAX POWER HP@2000 RPM | 135 | 150 | 167 | 180 | 203 |
| MAX TORQUE NM | 585 | 681 | 711 | 836 | 904 |
For more in-depth reviews of similiar farm machinery, see the latest issue of Farm Trader magazine.
Keep up to date in the industry by signing up to Farm Trader's free newsletter or liking us on Facebook