John Deere 6D Series tractors
---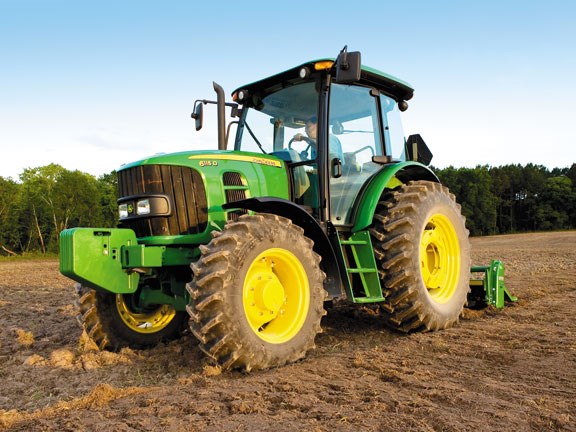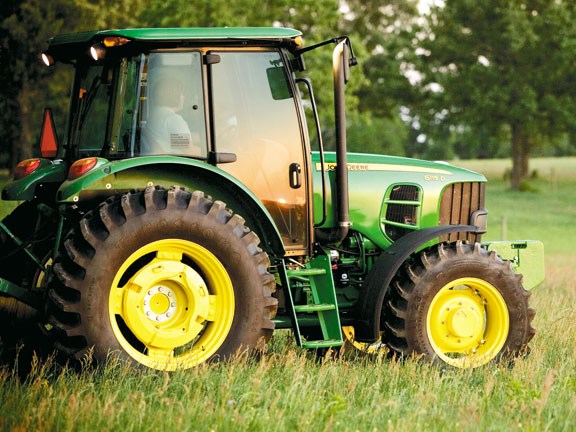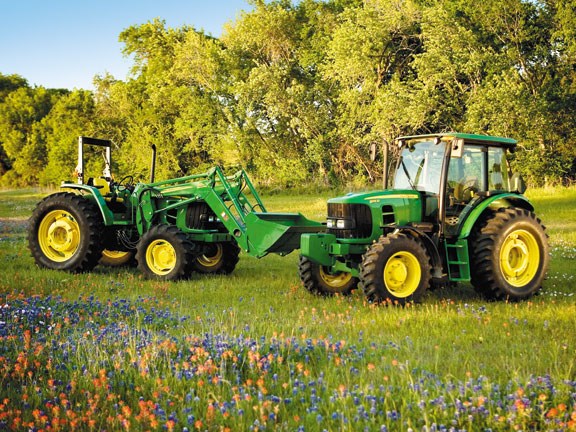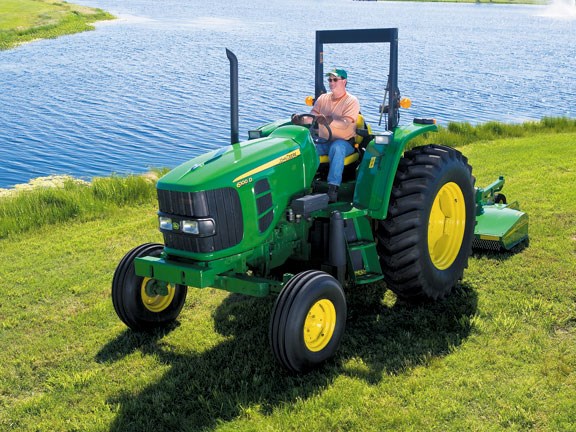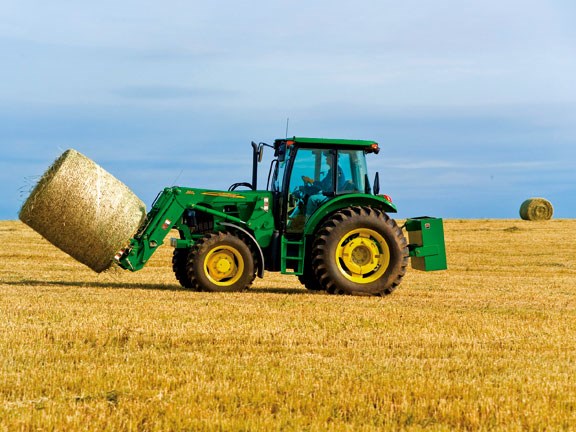 In today's competitive farm environment, customers are looking for an economical utility tractor with more horsepower and better performance to handle common tasks, plus a comfortable working environment for the operator. Brand-new to the New Zealand market, the new 6D Series provide great features and value for money.
Excellent power and lugging ability
Improved transmission
New wet-clutch
Comfortable, safe and quiet cab
Hydraulic flow increased by up to 46%
Easy servicing
The top 6115D and 6130D models are powered by a 4.5L PowerTech™ E diesel engine with a high-pressure common rail [HPCR] injection system, designed to provide power on demand.
The 6100D features a fuel-efficient 100hp (74kW) PowerTech™ engine with rotary fuel injection pump. It's designed to deliver excellent power and lugging ability in a variety of work situations.
Garry Weegink, tactical segment manager, John Deere Limited, says the transmission on the 6D Series has also been improved.
"The all-new 9F/9R electro-hydraulic PowrReverser™ is standard equipment. Once the operator sets the range and gear, a handy left-hand reverser lever is used to move the tractor forward or reverse without clutching. Loader work is easier and more efficient with this new transmission."
A new wet-clutch design ensures a reliable, long life with improved control.
These tractors also feature a large, quiet cab. Visibility to the front has been increased by relocating the exhaust pipe, and visibility to the rear by repositioning the hydraulic selective control valves [SCVs]. Customers now have an unobstructed view to the front loader and rear drawbar. The colour-coded controls are easy to operate and there is an optional air-suspension seat.
Other features include an exclusive telescopic/tilt steering wheel, which can be positioned for any operator height, and a high-capacity air conditioning/heating system to keep the operator comfortable in all weather conditions. An optional two-function mechanical joystick is also available.
Open station models maintain the uncluttered design of previous models and entry and exit is easy for the operator without levers or controls to straddle over. Additionally, a two-post Roll-Gard™ assures a safe operator environment.
"The hydraulic flow on the 6D Series has been increased up to 46 percent depending on the model," says Weegink. "There is more flow and pressure for demanding loader, three-point hitch and implement work. We've improved front loader capacity and operators will get more loader work done in less time than our previous model tractors."
Two standard Selective Control Valves (SCVs) are both within reach on the right-hand console. The easily-set float position allows implements to follow ground contours and, with a special regenerative position, the system has faster cycle times for loader operation. An optional deluxe hydraulic valve system is available with three SCVs, and provides adjustable flow and detents supporting a broader range of hydraulic pump requirements.
"The tractors also feature a rugged PTO system, with two speeds as base equipment – 540 and 1000rpm – to handle any implement in your operation. It's easy to convert between different implement speeds, and the independent PTO unit stays running whenever you clutch, stop, or downshift to keep power flowing," adds Weegink.
The 6D Series Tractors are available in two-wheel drive (2WD) or mechanical front-wheel drive (MFWD) configurations. The axle design allows for a tight turning radius to manoeuvre efficiently in headlands, livestock building areas, and many loader applications around the home, work or farm operation.
"Servicing the new tractors is also a snap and we've reduced time and input costs by increasing service intervals," explains Weegink. "For example, hydraulic oil only needs to be changed once every 1000 hours, a simple tilt-up hood allows for an easy engine air filter and radiator coolant checks, and replacing the air filter does not require any tools."
For more information phone 0800 303 100 to contact your local John Deere dealer
Keep up to date in the industry by signing up to Farm Trader's free newsletter or liking us on Facebook