New Holland FR9060 Forage Harvester
---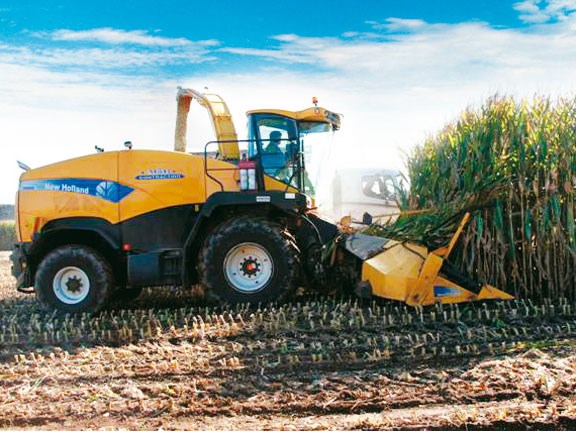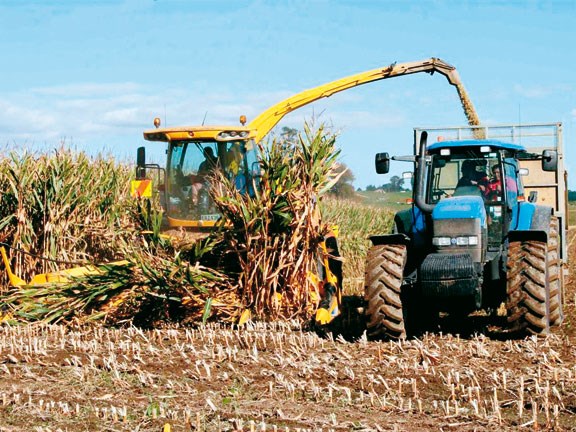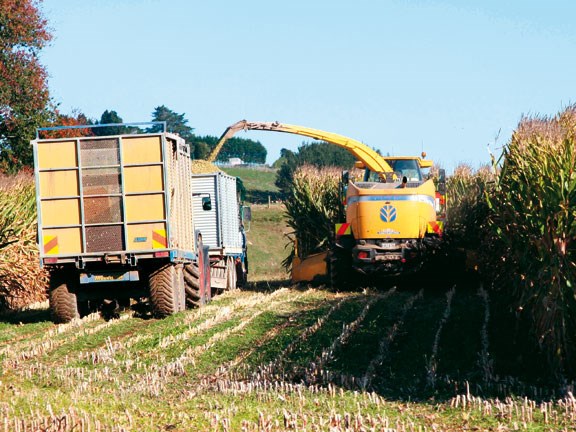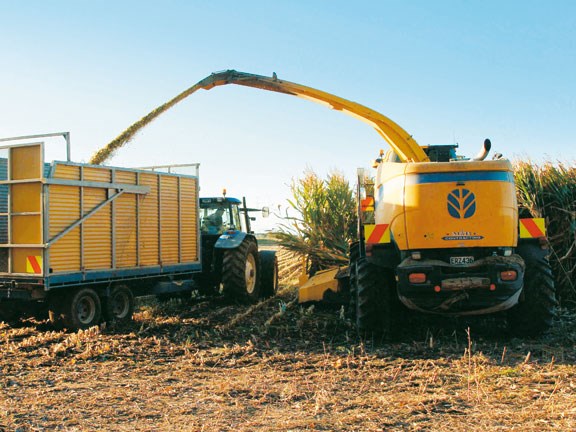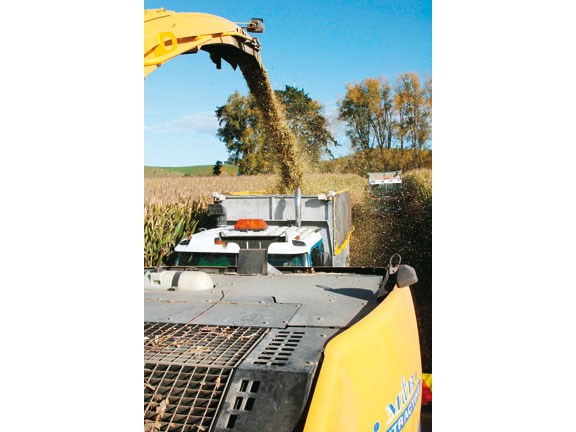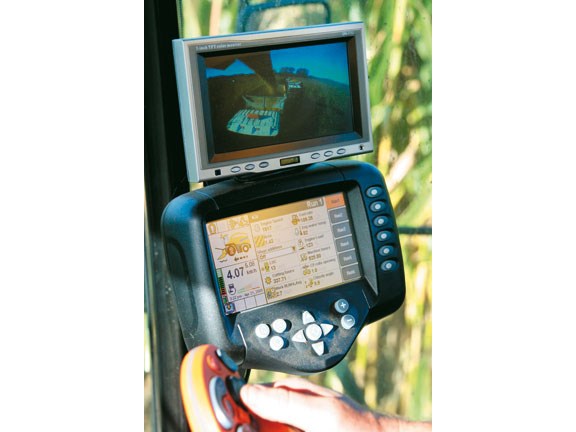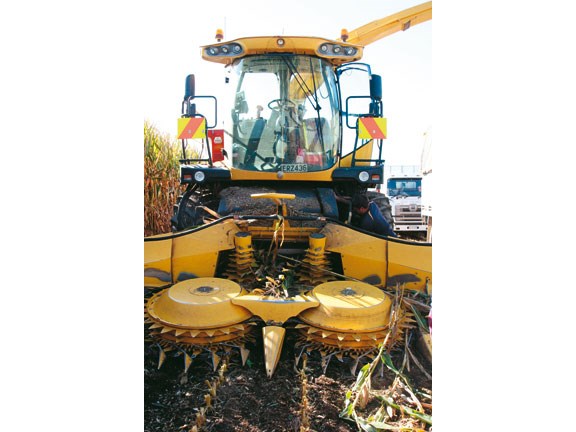 I've tried a lot of different machinery, but driving the massive 6m wide New Holland FR9060 harvester is incredibly difficult for an amateur like myself
6m wide
12.9 litre engine
710mm diameter cutterhead
Weighs 12,600kg
Ground float sensors keep the attachment at a pre-set height
'Metaloc' metal detector system stops wire entering the cutterhead
Quiet and spacious cab
Increased productivity
There's a lot going on around the 3-4m high air conditioned cab, so you need to keep your wits about you all of the time. All the while, in front of the driver is a constant moving wall of maize, about as high as the driver.
Driving the FR9060 I quickly learned I had to concentrate on keeping the huge harvester in line and loading the constant stream of trucks. I timed a few, and these 10-12-tonne wet loads were filling up about every three minutes. Work that tonnage out for a 10-hour day, and you'll soon realise why an extra half a kilometre per hour makes such a big productivity difference.
Operator Dean Parkes and I were loading a 10-12-tonne hopper approximately every three minutes at 4.5kph. Based on only 10T loads, this translates to 12.5 per cent more – into 200 additional tonnes per 10 hour day, compared to running at 4kmh or, 20 full loads over the same period. And, Parkes thinks it averages about 0.6 to 0.7kmh faster than their old model, around 15 per cent faster.
The jet fighter-style joystick works similar to the Fendt Vario system; push it forward a little and away you go. Push it more for longer and you'll go faster, and it's the same in reverse.
I had to constantly adjust the forward speed slightly to keep the massive 12.9-litre engine running at 1800rpm in order to keep the multi-blade cutterhead revolving at the right speed, which slowed mostly due to overgrowth areas where the big 710mm diameter cutterhead had to grind up extra maize volumes.
New Holland has a 'Power Cruise' mode where the harvester matches the correct speed to the workload, however Parkes prefers to drive his harvester manually.
The joystick has quite a number of buttons for various functions – the outlet chute is controlled forward and back by a couple of buttons that need swapping around for what I think would be logical actions for each direction (although Deane is quite happy with the arrangement).
The quiet climate-controlled FR9060 cab is far more spacious than any tractor I've been in and after a short time I could see why – maximum visibility is a prerequisite for operating such a big 12,600kg harvester.
The main controls are located on the joystick with most functions adjusted on the simple to understand colour control screen via six different pages for each section.
Directly above is a seven inch colour monitor displaying the loading hopper situation via a spout mounted camera. The spout can be rotated through 210 degrees for filling hoppers on either side, or following vehicles. Pre-established spout angle set-points can also be programmed via the main controller.
The new FR9060 has ground float sensors that continually keep the 8 row - 6m wide header attachment at the pre-set height.
The lights are much better, and there's less downtime too, as all of the greasing on the nipples are carried out automatically.
Parkes says coming across in-paddock wire is no longer a big problem, thanks to the new 'Metaloc' metal detector system that automatically stops everything before entering the biggest-in-class cutterhead, and then tells you where it is.
To read in-depth farm machinery reviews, see the latest issue of Farm Trader magazine, on sale now.
Keep up to date in the industry by signing up to Farm Trader's free newsletter or liking us on Facebook