Ford Ranger XLT 4WD Super Cab ute
---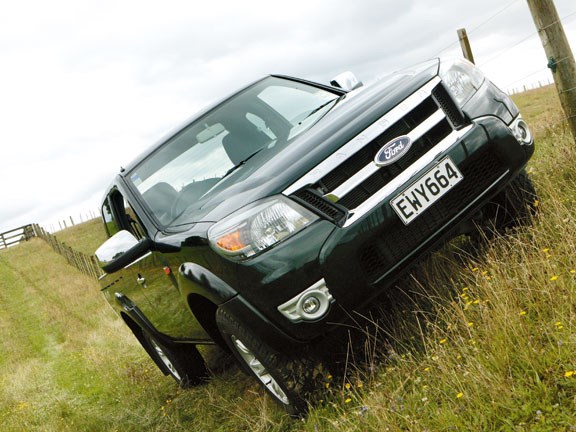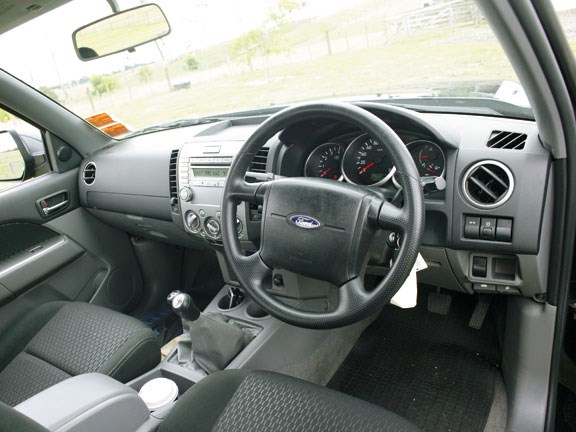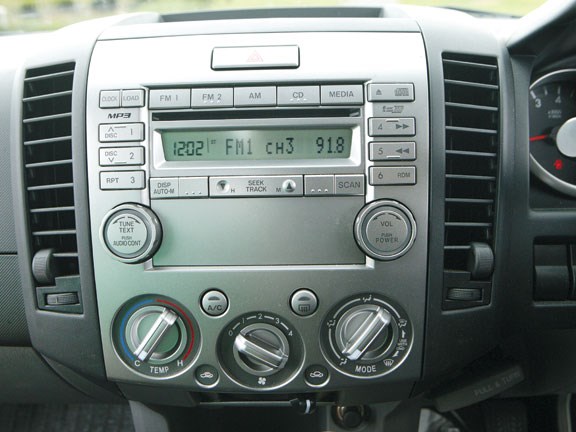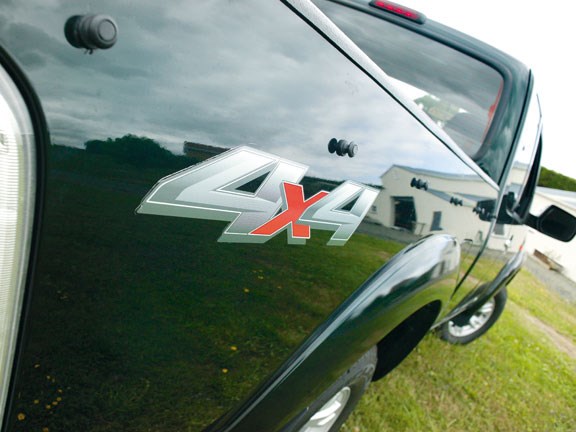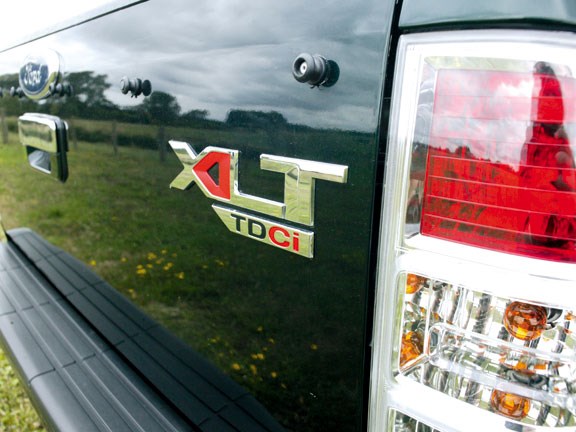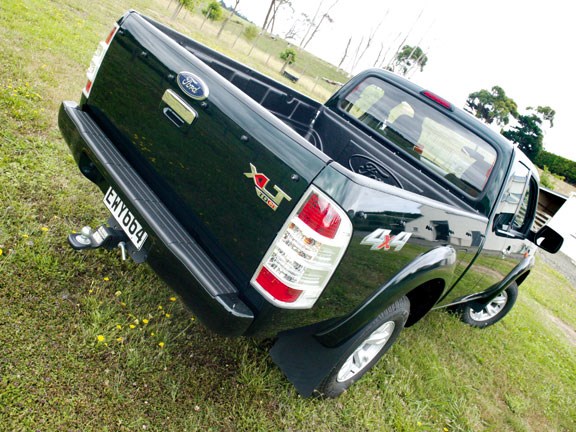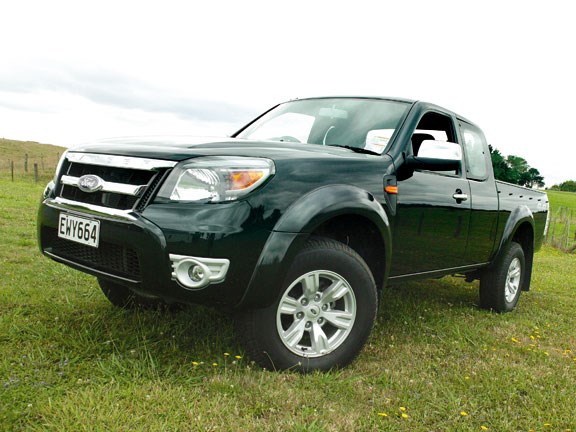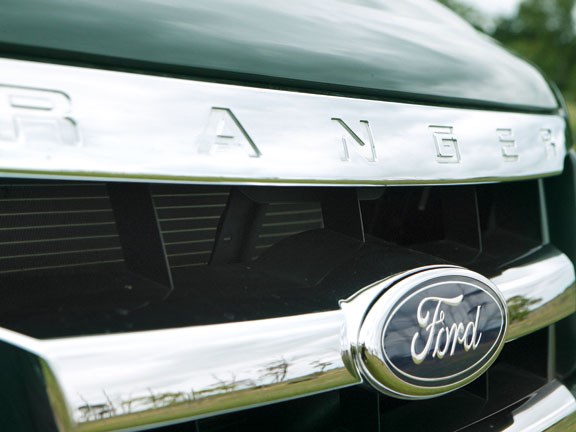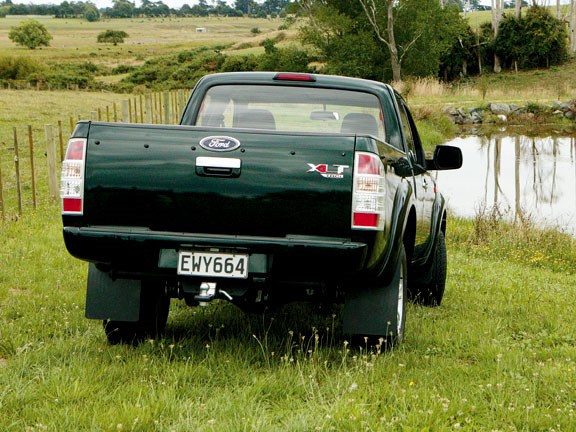 Despite a fair bit of progress in vehicle technology, packaging and design, there are some machines that buck the trend, hanging onto to the philosophy that simpler is better and that a lack of change isn't necessarily a bad thing. In ute circles, one of the best examples of this is the Ford Ranger.
Refined, torquey 3.0-litre turbo-diesel
Class leading towing-capacity
Nicely designed interior, appealing trims
Stiff, robust chassis
Ford has made a few changes to its pickup for 2010, including a simplified model line-up and adding a couple of new features. Two different trim levels are on offer: XL and XLT, which come in 2 or 4WD, single cab, super cab or double cab.
Engineering and appearance
Perhaps one of the Ranger's biggest strengths (or weaknesses) is the ute's design. The basic engineering has been around since 1982 and the last major update was back in 1993. That means by modern standards it feels rather old fashioned, yet rugged. But it's this no-frills, no-nonsense approach that has been successful in keeping the Ranger near the top of the ute world for so long with farmers in New Zealand.
The Ranger engines all host either a 2.5-litre or 3-litre power plant from past models, however, Ford claims the 2010 engines have 10 percent more peak torque than the equivalent Toyota Hilux.
So the Ranger's enhancements are all cosmetic. The fresh looks include a more modern front end courtesy of the three-bar grille, plus inside the cab the ergos have had a spruce-up – comfy without being plush.
The truck's basic interior layout and switchgear is simple, straightforward and easy to use, though once you're behind the wheel, everything around you feels quite small and intimate. The front seats are comfortable, although in the supercab model we tested the rear fold-out seats look as if they wouldn't fit anyone bigger than a dwarf.
The handbrake, an under-dash umbrella-type, is a little out of place and not ideal for use offroad with the manual. Far too fidgety, especially when doing hill starts. Ford New Zealand insists it is lobbying the design powers-that-be to rid Ranger of its out-moded handbrake, so hopefully they'll do away with this in future models.
Another grump is the placement of the cup holders. Fine for a cup of coffee, but they too narrow to put an average-sized bottle of water, and are placed more or less under the dash, making placement of said bottles impossible.
Performance and handling
Having less fruit in the cab than some of its competitors might be off-putting to some, but it's out on the road and on the farm where the Ranger does its best work, and that's what separates the men from the boys.
The Ranger will handle the majority of rolling farmland, only feeling a little out of its depth when we pushed it on steep, wet gradients. The ute performed admirably in low range, crawling carefully around sodden corners and descending smoothly on the slopes, with a nifty 4x4 shift-on-the-fly as standard and an electronic remote front hub lock.
The Ranger turns into corners crisply and accurately and generally handles very tidily, with a decent turning circle and a god set of stoppers. When the going gets really rough though, things can get a bit exciting. The suspension lacks a little travel and articulation for dealing with deep ruts and wash-outs. It will hang a wheel up when the track starts to get seriously out of shape.
I also discovered pretty quickly, the standard-issue dual-purpose tyres are not up to a muddy farm trail. The tight tread pattern fills almost immediately with mud and will leave you spinning helplessly despite the standard limited-slip diff. And also not too flash on wet tarmac or gravel roads either; coupled with a heavy foot and a twisty road the back will step out every time. But in saying that, it is refreshing in a world where intrusive electronic programs take all the fun out of driving.
Wellside-wise, there's enough space in the tray to take a load of hay or the odd sheep or two, picking up an ATV or use as a feedout wagon. It also comes with convenient tie-down hooks and tub-liner. We managed to get a fair bit of equipment in the back without upsetting the balance too much.
Towing capabilities vary as per engine capacities, but basically range from 2250kg up to 3000kg for a braked trailer, as per Fords recommendations.
Summary
Although it's been around for a long time, the Ranger is still a highly capable bit of kit and boasts one of the lowest operating costs for any ute on the market, plus decent used residuals. Factor this in, along with some pretty competitive pricing, and it becomes easy to see that in the frugal days of 2010, as far as working utes go, the compact Ranger is where the smart money is.
See the Ford Ranger ute for sale.
Read more farm vehicle reviews in the latest issue of Farm Trader magazine, on sale now.
Keep up to date in the industry by signing up to Farm Trader's free newsletter or liking us on Facebook