Isuzu D-Max Ute
---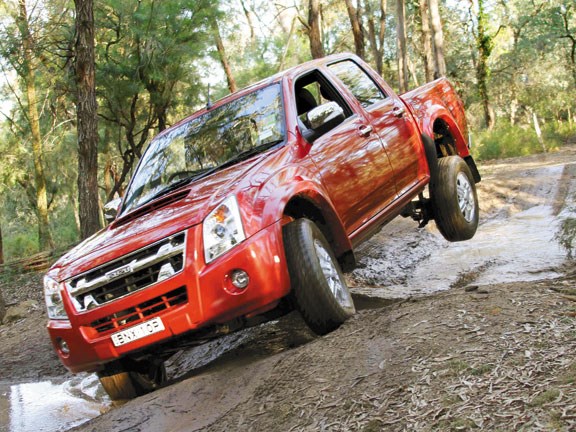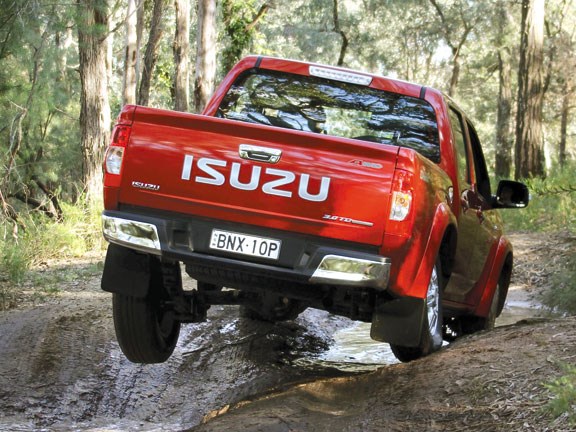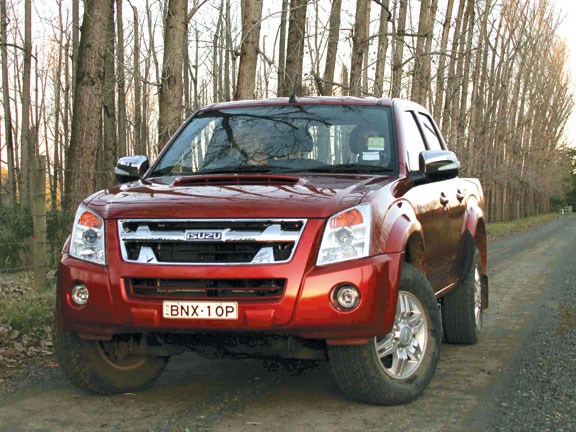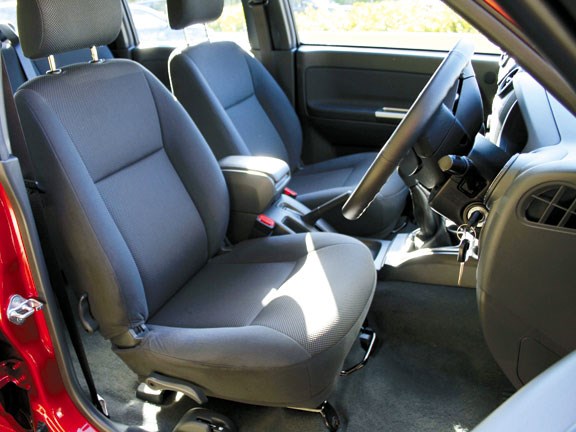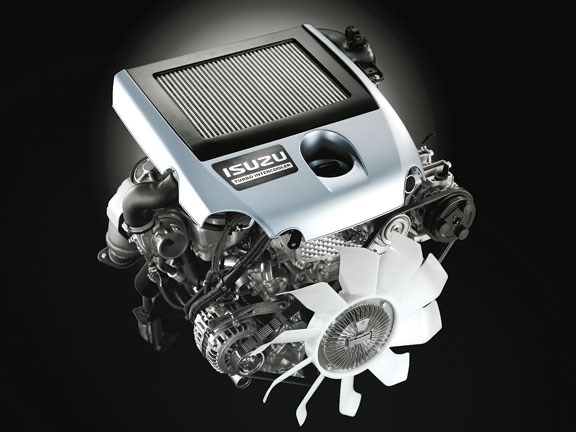 Does Isuzu's new D-Max ute have what it takes to make it in New Zealand's rough and tough conditions?
Smooth riding
Flat torque curve
Ultra strong chassis
Three ranges for 4WD transmission system
Borrows DNA from Isuzu truck range
Isuzu trucks enjoy a big reputation for reliability and the D-Max utes are no different, being the world's most popular and fuel efficient pick-up.
The range
Four double cab High Ride models kick-start the NZ D-Max range, beginning with the 4WD SX from the lower cost range, and three models from the higher spec LS series. From the latter range is the 2WD LS High Ride and a choice of either manual 4WD LS-M or the automatic 4WD LS-U utes. Recently landed is the 2WD Single-cab Chassis SX flat deck.
The 2WD LS High Ride is a low-cost yet high specification model aimed at drivers who won't be heading offroad.
The high-spec as standard 4WD LS-M (manual) 4WD LS-U (automatic) models are aimed at drivers who need an offroad 4WD capability, such as farmers, boat owners, trail bike riders and contractors who work on slippery sites.
The High Ride 4WD SX is the lowest cost four-wheel drive option. The workhorse 4WD SX has a lower-spec audio system, vinyl floors for greater durability, and a lower spec interior trim. The SX misses out on a few things you'll get on the LS series vehicles, such as nice looking alloy wheels, no rear bumper or side body side protection mouldings, no electric door mirrors, ceiling consol or fog lights.
Engine and power
Under the Isuzu bonnet is a 3.0-litre Euro 4 turbocharged diesel engine, which develops up to 120kW and 360Nm of torque, for the manual models.
Boosting that high torque figure is a common rail direct injection system, 16 valves, and a variable geometry turbocharger, which offers an even wider spread of power. The Isuzu motor should offer a longer life for several reasons, one of which is the use of a stainless steel cam timing chain to avoid the need to change poly belts every 100,000km.
The test drive
Driving the D-Max over a dedicated 4WD course, I was impressed with the way it handled. The four-wheel drive D-Max models tackled the fairly high, low and steep humps better than I expected for a semi-rigid rear axle design, despite mud and water terrain in places.
On the road the manual version D-Max LS-M happily cruised along the highway, and you wouldn't know it was a diesel. The torque spread is so good I found myself holding a higher gear than normal, even under load.
The best power came in after 2000rpm but more often than not I found myself driving around at 1500rpm or so, where the D-Max was still able to accelerate away. With fence posts, wire coils and strainers on the back, or your 20' runabout, you'd keep the revs above 2000.
The D-Max range was revamped in 2006 with the current Isuzu diesel engine – shared with the Isuzu two-tonne truck range. Pushing a lighter vehicle the new engine is under-stressed, while the D-Max chassis benefits from truck-based heavy engineering philosophy.
The chassis is very well braced and stronger than most utes from using larger steel beams. At 1080mm, it is also wider for better vehicle stability.
Most models are supported by torsion bar front suspension for increased ground clearance, backed up by rack and pinion steering with an rpm sensitive steering system. Using Isuzu truck DNA, the wheel bearings utilise a pair of tapered roller bearings rather than cheaper plain roller bearings.
Load bearing leaf springs control the rear suspension and handled better than expected on the road, and on the 4WD track. At maximum compression I could feel a slight bump when the leaf springs arrived near the end of their travel. There are three different leaf spring rates available from the factory.
Stopping the D-Max are a pair of large diameter discs brakes up front using twin piston callipers with larger brake pads, plus two drum rear brakes, all controlled by ABS. I tested these a few times on the road and they really do work well.
There are many more features not listed here, however I think the Isuzu D-Max ute will do well in NZ conditions due to its good power and class-leading fuel economy.
Small things add up
The D-Max has a number of features that set it apart from the rest. Positioning of the rear stop light at the top of the cab is safer than some competitors' low rear tailgate position. Then there is the bolt-on tray headboard frame, which is aligned with the roof for top loading (not available on the 4WD LS-U for a cleaner look). Being bolt-on instead of welded, it allows you to add a canopy, tonneau or a sports bar without having to gas axe your new ute.
The tray has a secure tie-down point on each corner, while the steel stay strut holding the rear tailgate is stronger than a mere wire. On the 4WD SX the struts can be disconnected to allow it to drop vertically out of the way. There are no bolt heads in the tray itself, leaving the way clear to freely anything in or out without getting hooked up.
Specifications
D-Max 4WD LS Double Cab
Engine Four-cylinder Isuzu 4JJI TC Hi-Power diesel engine
Capacity Three litres, turbocharged
Power rating 120kW at 3600rpm
Maximum torque 360Nm at 1800 to 2800rpm (manual) / 333Nm at 1600 to 3200rpm (automatic)
Transmission Five-speed manual or four-speed auto
Width 1800mm
Length 5030mm
Height 1750mm
Wheelbase 3050mm
Wheel track 1520mm (front) and 1525mm (rear), tyre tread centres
Minimum ground clearance 225mm
Brakes ABS. Two disc brakes (front) and 2 drum brakes (rear)
Keep up to date in the industry by signing up to Farm Trader's free newsletter or liking us on Facebook