Strainrite XT1 Ratchets
---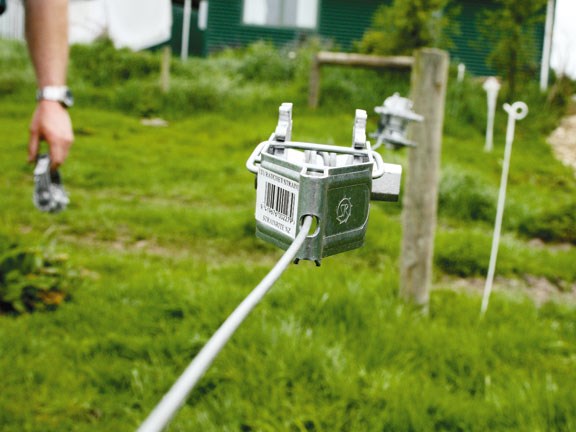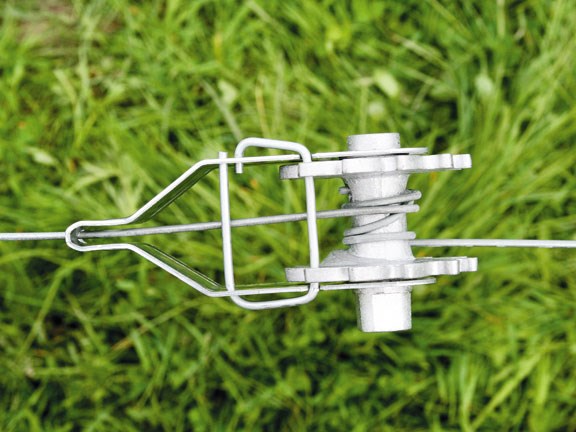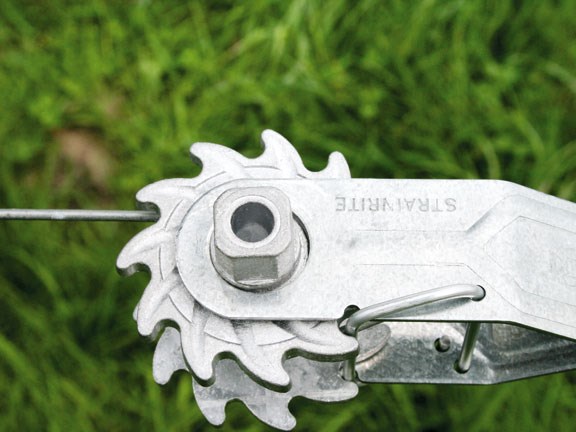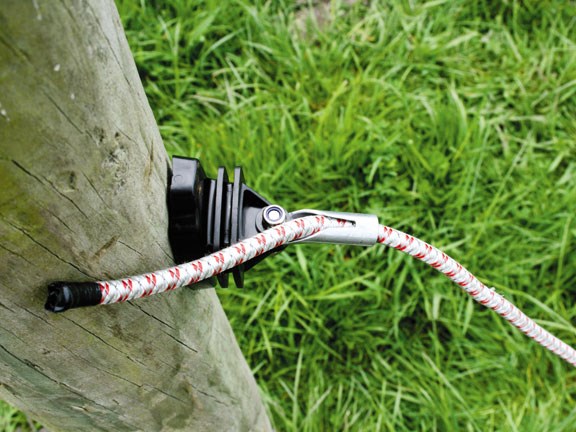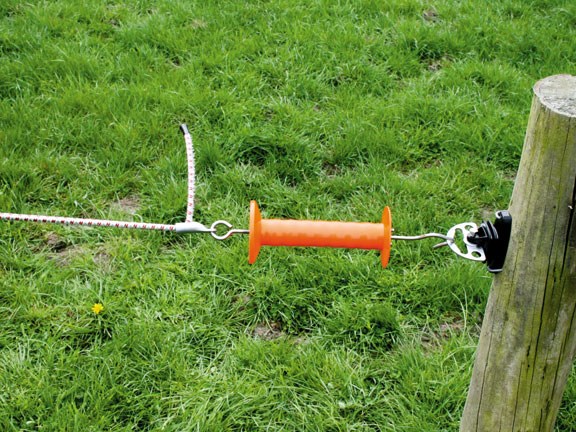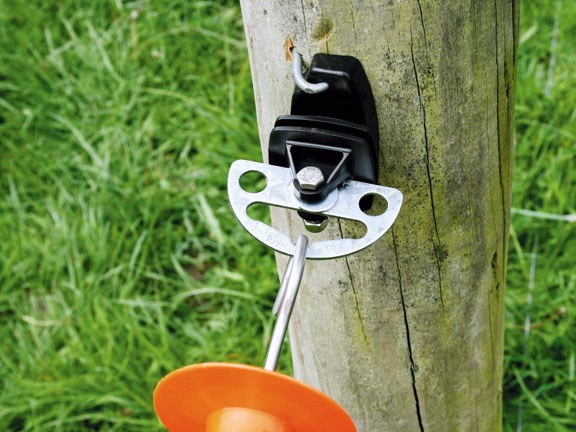 Every farm should have a box-full of Strainrite XT1 Ratchets in the back of the ute for fencing, says Rory Foley
Galvanised steel
Compact design
11-tooth spool for finer control of wire tension
Frame with locking notch for improved performance and strainer integrity
Two plane ramp for guidance of wire onto spool
Strainrite XT1 Ratchets have many features that make wire straining much easier. One is the Y-shaped strengthening ribs on the frame, which provide rigidity when under tension. The shape allows for a continuous rib while also allowing clearance for the wire spring clip.
They also have a small locking notch that adds to the strain integrity.
Struan Moore, a South Island sales manager for Stainrite, took me through these methods. He has been with the company for 20-plus years.
Struan was working on a new three-wire fencing project. During his demonstration of the three-wire straining methods it became apparent that the Strainrite XT1 Ratchet was efficient and quick. Even a fencing beginner would catch on to the operation without much explanation.
The first method is the conventional way. The wire is threaded through a hole and tied off at the back. It can then be ratcheted in the way every farmer knows.
The second method allows for a double ratchet. There is a cunning hole at the very end of the strainer; feed the wire though this and through a hole in the spool and duplicate this with the joining wire and strain. This feature is ideal for electric fences as it avoids any joins in the wire, eliminating potential for poor electrically conductive joints.
But the third innovation, and possibly my favourite, is the simple but clever addition of a lug and twin plane deflection ramp on the inside of the spool. The purpose of this little extra is that the lug can simply be hooked over a loose wire and ratcheted to take up the slack. This also takes away the need for cutting the wire and joining again.
The innovations don't stop there. The spool is designed with 11 teeth instead of the traditional 10. This gives the strainer finer tuning and more ratchet power.
Brianex Hotwire Bungy Gate
While Struan was on the farm, he showed me the Brianex Hotwire Bungy Gate.
I could see immediately that this piece of equipment would suit dairy farmers and horse breeders. It was launched at the last Mystery Creek Fieldays and sold out on the first day – obviously shoppers could see the value of being able to tighten a sagging elastic gate. This is achieved by a simple V notch. Release the bungy, tighten and re-notch. It's as simple as that. No knots needed and then the hook that attaches the gate to the fence is easily restored to its catch because of the wide slide.
I imagine farmers finding this simple but effective product very welcome in dark mornings and evenings. No more fumbling to find a small hole. This little gadget is made of high quality stainless steel that allows a bungy cord to have a longer life.
Keep up to date in the industry by signing up to Farm Trader's free newsletter or liking us on Facebook