Suzuki Jimny
---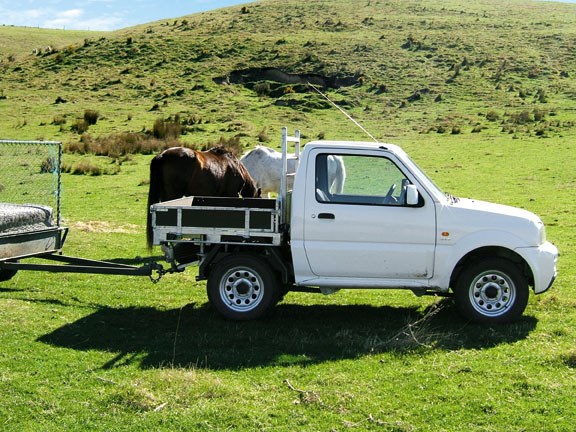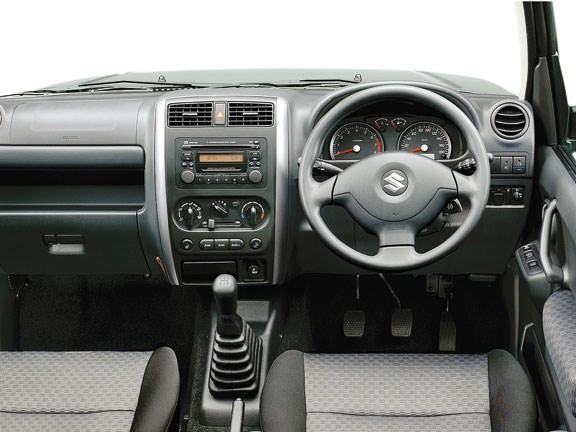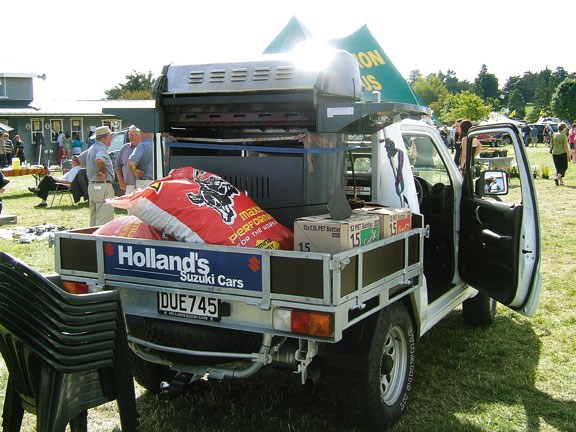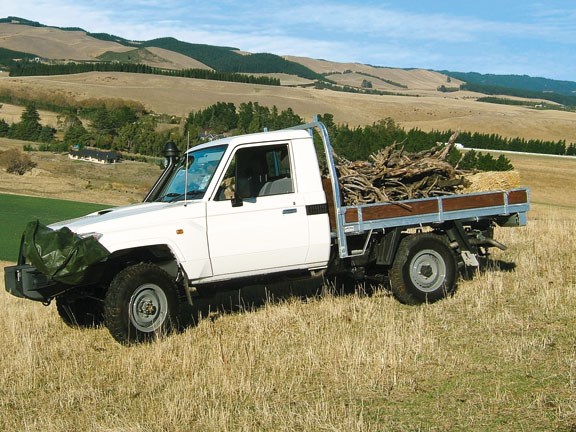 The Jimny is the latest in a long line of small 4WDs that Suzuki has built and marketed successfully all over the world
Very economical
Includes twin airbags
Decent deck space
Registered for road use adds versatility
Great towing ability
Suzuki's first Jimny examples in New Zealand came from the Heads Road assembly plant in Wanganui in the late 1970s.
It was a 360cc open "jeep" type vehicle, a two-stoke that would rev like crazy, and no farmer could get the little truck stuck or caught out. At just 495kg it almost floated over the mud and travelled at warp speed emitting clouds of blue smoke cresting the hills. Stopping on a hill meant a slow climb as it needed a low gear to start, but the twin ratio four-speed box seemed to be able to provide the right cog for every situation.
Today, you'd think that 1300cc, under 1000kg and a ladder chassis would be a recipe for automotive oblivion. What I found was a small truck that could replace two vehicles on many farms, the ATV and single cab ute.
The Jimny is agile, quiet and remarkably economical. With coils all round it keeps the wheels on the ground, giving incredible traction and a very smooth ride.
Based on the Jimny 4WD compact SUV, the ute is in essence a cut down version: a 1.365m x 1.100m wooden deck with fold-down sides.
Suzuki NZ saw a gap in its line-up for a small truck for the rural sector and contractors and addressed this by making the Jimny into a cab and chassis with a wooden deck. The vehicle has been produced to a factory spec, and even improved on the original by adding an integrated towbar and repositioning the spare beneath the deck.
Since releasing it in 2006, the sole distributor has become Holland's Rural in Timaru where the Jimny SUV becomes a flat deck.
Priced from $25,995 incl GST it represents great value as it is similar to several side by side ATVs, though it has the added versatility of being able to be fully road registered. Its major significance, however, is its versatility. The Jimny can take the dogs on the back or cart fencing materials while still providing a comfortable, dry ride.
Rated to tow 750kg, it will easily tow most small farm trailers. For an added $2950 the Jimny gains real offroad tenacity in the shape of five mud grip tyres, removable bull bars, side bars, skid plate, heavy duty rear springs and four mud flaps, along with hard wearing Blue Duck seat covers.
Off the road
While ultimately the Jimny may be outclassed in the really rough stuff, it proved remarkable in its abilities on just road tyres. I drove it in two-wheel drive over some steep, dry, grassed areas and through a soft shingled creek until it was finally stopped by a steep, slightly muddy exit. And that was no problem, as hitting the 4WD button above the gear shift engaged the drive to the front paws and it extracted itself effortlessly.
With a wheel at each corner and 205mm of clearance and a short wheelbase, the ramp over angle allows you to ride over obstacles rather than slide over them with momentum and power getting you through.
On the road
Hitching up a 1100kg jet boat proved easy as the Jimny hauled up on the seal and shingle without effort.
Playing with the gears kept up a highway speed, though I suspect that ultimately damaged the fuel consumption figures. In fact we achieved 5.8L/100km on our first tankful, mainly on the highway, while playing with it offroad and towing dropped to 9.9L/100km. Not at all bad considering the 1328cc variable valve timing VVT DOHC 63kW 110nm four-cylinder engine is unobtrusive, even at motorway speeds with the revs sitting at 3200rpm @100km, yet it would idle up hill in low first feet off the pedals.
Carting 400kg on the deck and two up in the cab, the Jimny was unstressed and felt it could have coped with more.
Interior
The Suzuki is loaded with five-speed manual, power steering, twin air bags, CD radio, a red backlit instrument panel and quality hardwearing fabrics on seats, doors and roof lining. It is spacious for anyone up to six-foot two and has enough space for a briefcase behind each seat.
Air conditioning can be fitted as an option, and should also be considered as the cab heats up quickly.
Done and dusted
As a return attempt at the rural market and fundamentally introducing a new class of vehicle with significant offroad versatility and utilitarian traits matched to an on road capability, the Suzuki Jimny is well worth considering as a replacement for either a large quad or even the diesel ute.
Specifications
Engine 1.3 litre 16 valve DOHC VVT MPI fuel injected four-cylinder
Power 63kW@ 6000rpm
Torque 110Nm@ 4100rpm
Transmission Five-speed
4WD system Push button selection Hi 4WD and Low 4WD
Wheels 15-inch sSteel rims
Tyres 205 /70/R15's
Deck Galvanised steel and ladder protection behind cab with wooden base
Price $25,995 with full two-year warranty
Keep up to date in the industry by signing up to Farm Trader's free newsletter or liking us on Facebook