Yamaha AG100 bike test
---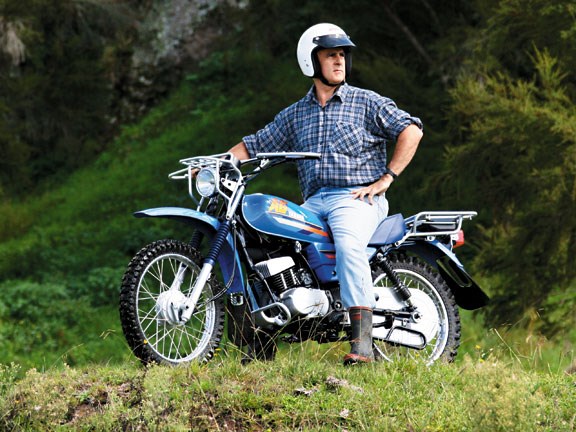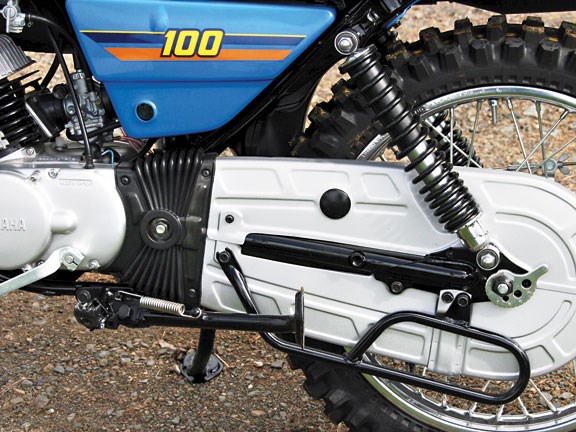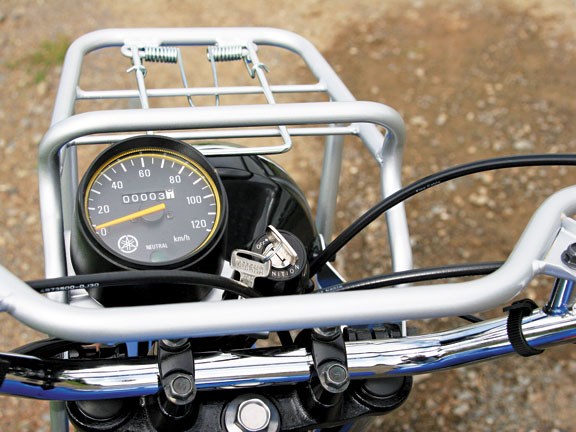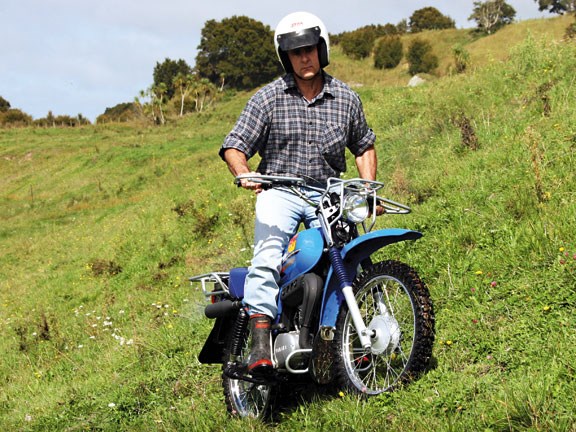 The Yamaha AG100 is a reliable and proven farm bike, tested and hammered under New Zealand conditions since it was first introduced in 1973
Light and easy to manoeuvre
Cheap to buy and run
Can go anywhere on the farm
Five-speed transmission with very low first gear
Reliable and simple to work on
These bikes are the best all-round performer in the low-budget farm bike sector – all for little more than four grand including GST. There's a ready market for a lower cost bike to get around the farm on – new farm entrants, general hands, and in some cases for the boss.
The faithful AG100 is not the largest farm bike in the gene pool – taller folk may consider the dearer AG200. Its smaller size makes it easier for women to ride and a good alternative to a quad. The light 99kg dry weight, a short 1315mm wheelbase and a low 800mm seat height are other advantages.
I always enjoy taking a two-wheeler up in the hills. Why? They are safer and can get into places that I would never consider on an ATV. For example, riding along a sheep track on the side of a steep slope between gates, and riding up or down hills on an angle. Once you learn how to ride them, two-wheelers are certainly more relaxing to take onto the farm, and they would be safer for younger riders (once experienced) too.
The ride
Even though only 97cc, when riding along races, up steep hills and through paddocks the AG100 still excelled. While the power is not stunning, it gets the job done, and won't give you trouble.
Helping the engine is a five-speed transmission with a very low first gear. I could easily crawl up sharp inclines to the point where traction became the biggest issue. Or, for those in a hurry, I could take the AG100 up the same hill in the low second gear, no problem.
I asked Waikato Yamaha managing director Campbell Hicks why farmers would choose an AG100.
"Farm owners buy them to go alongside their ATV as they are cheaper to run. They buy them for their partners and farm workers, or they have had an AG100 all their farming lives so they just keep buying a new one. The price is still very competitive and generally we find people buy them if they have a smaller farm, mainly for the money factor.
"Being an ex-farmer myself, it is all about reliability and running costs, and the AG100 is by far the best at both of those," Hicks explains.
Up front is a 19" diameter front knobbly backed up by an 18" rear wheel. The suspension is adequate for slowly riding around your stock without bucking you off, partly thanks to the larger front wheel. One of the few changes to the Yamaha AG100 over the years has been to lay the spring preload adjustable rear shocks forward to provide increased swingarm travel, which is also more progressive in its action. Plus, your bike is more stable at rest on uneven ground, as both left and right side-stands tilt out further than on most competitor machines.
They were great in their time, but now the small diameter brakes are probably the AG100's biggest downfall. Drum brakes may well be cheaper to produce, however within the next couple of decades I think Yamaha should consider installing disc brakes instead. Having said that, in most farm situations they perform more than adequately.
Reliability
The AG100 is one of the only farm bikes with a fully enclosed "O" ring chain drive, which keeps life-shortening dried mud away from the chain. All you should have to do is tighten the chain now and again using the eccentric rear wheel adjusters.
The air-cooled two-stroke engine remains popular because it's easy to troubleshoot and simple to repair. And, once you finally do retire it, many AG100s become the teenager's toy.
The verdict
For many it all comes down to price, and for $4079 you still receive a great motorcycle that is now part of Kiwi farm folklore.
See the Yamaha AG100 for sale on Motorcycle Trader.
Specifications
Displacement 97cc
Engine type Single cylinder, two-stroke
Compression 6.6:1
Bore x stroke 52.0 x 45.6mm
Ignition CDI
Lubrication system Autolube
Cooling system Air
Gearbox 5-speed
Transmission type Fully enclosed chain
Frame type Steel semi-double cradle
Front brakes Drum
Rear brakes Drum
Dry weight 99.0kg
Seat height 800mm
Keep up to date in the industry by signing up to Farm Trader's free newsletter or liking us on Facebook