Kioti Mechron 2200 CVT
---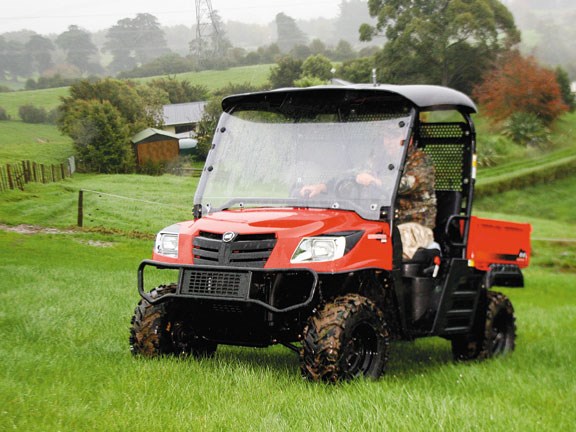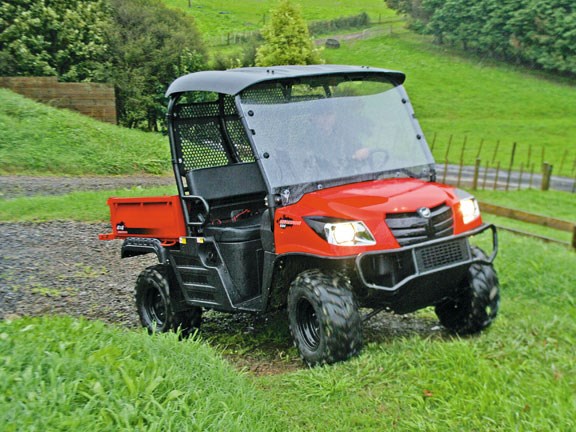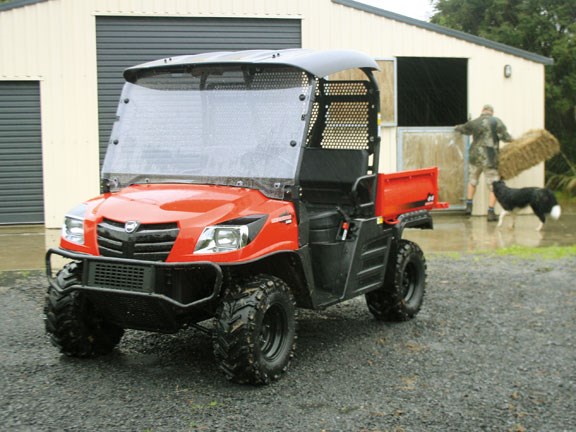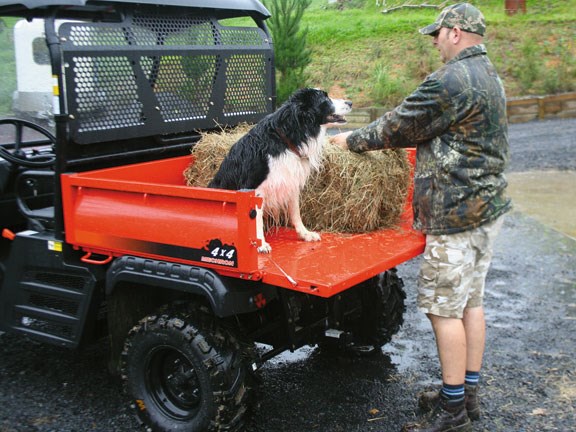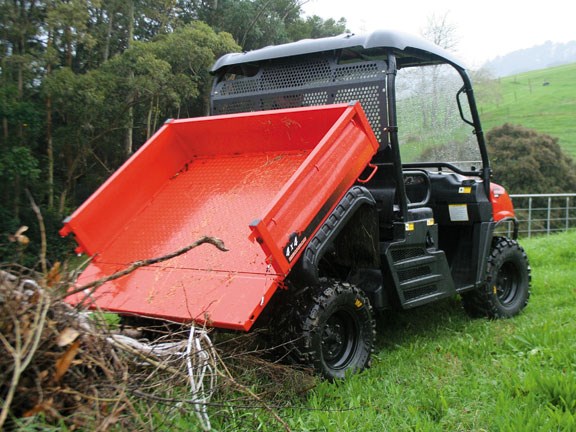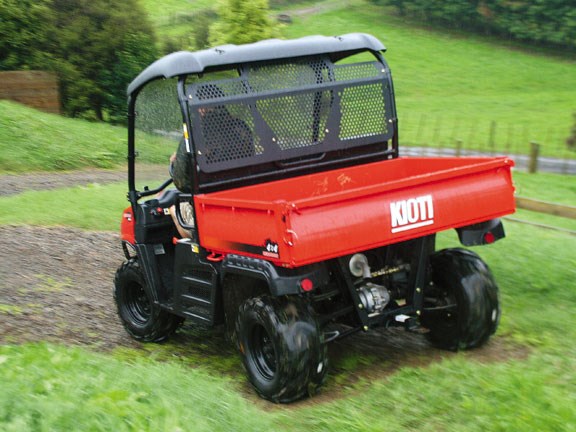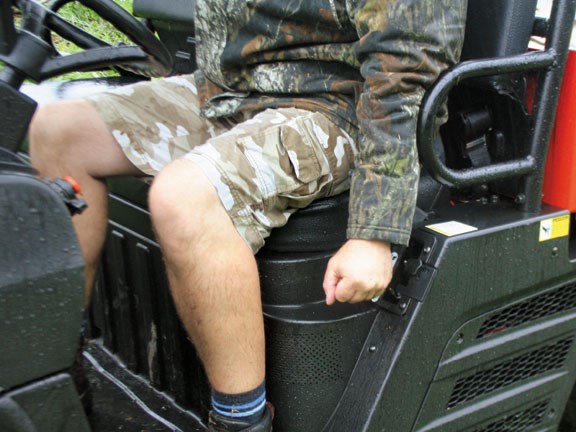 The convenience of a quad bike and the durability of a tractor gives farmers the ideal farm transport and load carrying solution in Kioti's Mechron utility vehicle
Large heavy-duty deck
Easy to operate hydraulic tipping deck
Wide wheelbase, lap belts, ROPS and low centre of gravity make it safe
22hp engine delivers low revving torquey power
Can be made road legal
Powered by the 22hp Korean Daedong diesel engine, the Mechron utility vehicle from Kioti is a robust solution to moving people, gear and trailers around farms safely and comfortably – and its $17,990 price tag promises to cause a stir.
Recent accidents and resulting coroners' reports have highlighted safety issues around farm quad bikes, including stability on slopes, and the need for ROPS and even lap belts on farm vehicles.
"With the widest wheel base in its class, lap belts, ROPS and an inherently low centre of gravity, the Mechron is a very robust, safe option on modern farms where health and safety issues around staff is critical," says Brett Maber, Power Farming national sales manager.
His company imports and distributes the Mechron, along with the range of Kioti tractors, all sourced from Korean manufacturer Daedong.
The Mechron's safety features offer peace of mind to farmers concerned about the risk of staff, in particular having accidents on conventional farm transport.
The appeal of stability and safety also translates to easy access for the operator and passengers in the Mechron, compared to mounting and dismounting conventional quad bikes.
"With an aging farmer population we are finding this has great appeal – and it is not only an age thing. For farmers with hip or leg injuries this offers a real alternative to getting around; for some the only alternative is not being able to engage with what is going on around the farm. They can get in and out comfortably, and a hand throttle kit is even an option."
Produced by tractor manufacturer Kioti, key build features reflect that "tractor tough" design. The ladder type chassis is based on a robust body frame with tubular steel and a welded ROPS for maximum protection.
The 22hp Daedong diesel is the same three-cylinder plant that powers Kioti's legendary small tractor range, and delivers low revving, torquey power. With more torque available at lower revs, the engine uses less of a cheaper fuel. Being able to work lower down does not incur the wear and maintenance issues a higher revving petrol engine could face. Delivering this power to the road, or the dirt, is a "bomb-proof" high-low transmission with simple mechanical four wheel drive selection.
For when things get extremely tough the CVT transmission is backed up with a limited slip diff in the front, and a mechanically operated rear differential.
Mangatawhiri land owner Joe Pope has had a Mechron for three months, after debating about purchasing a quad bike. He appreciates the machine's low centre of gravity and resulting stability on his hilly country.
"We can use it as a mini tractor, pulling a harrow, and with a hydraulic hoist it is ideal for moving loads like dirt or firewood around. With the diesel tractor engine it just ticks over and is very economical."
On busy dairy farms the Mechron's 720kg load carrying ability and 590kg towing capacity means it offers a "one vehicle" solution to farm jobs like collecting calves in spring time. Three people up front, a pen on the ample rear tray, and a trailer coupled up behind means the job can be achieved more economically and swiftly.
"We are increasingly finding more farmers' wives are also looking at the Mechron as a means of getting around – it offers great ride quality, and is a safe, legal means to transport family on the farm," says Brett.
For only a few hundred dollars the Mechron can also be made road legal, with the addition of indicators and side mirrors making it a viable between-farm mode of transport.
Fitted with car-like McPherson strut suspension up front and independent rear arms, the Mechron also offers a comfortable means of getting over the varied terrain it is capable of handling. That all-terrain ability is increased thanks to a generous 30cm of ground clearance and a twin range mechanically activated four-wheel drive with High-Low ratios.
Power Farming is making no secret of its desire to get more Mechrons inside farm gates this winter. The company has sliced back its wholesale margin to have it retailing at a highly competitive $17,990 plus GST. This puts it firmly in the sights of any farmer considering purchasing a new quad bike.
"Compared to its closest competition, this represents a 30 percent price advantage, and we expect to see it grow the market considerably here in New Zealand this year," says Brett.
To learn more about the Mechron visit www.kioti.co.nz.
Keep up to date in the industry by signing up to Farm Trader's free newsletter or liking us on Facebook