Nevada Pond Stirrer
---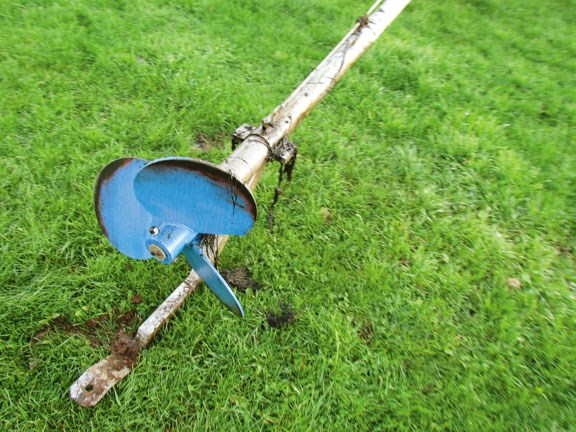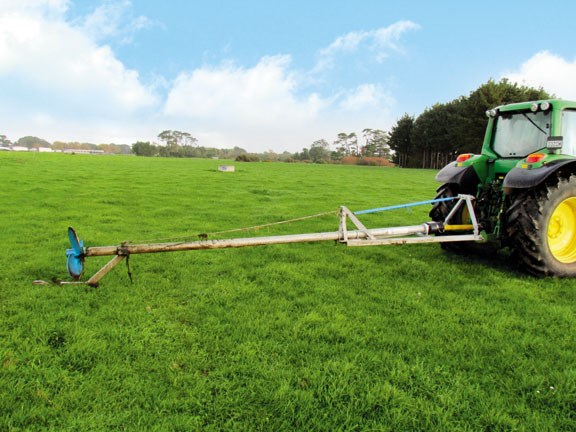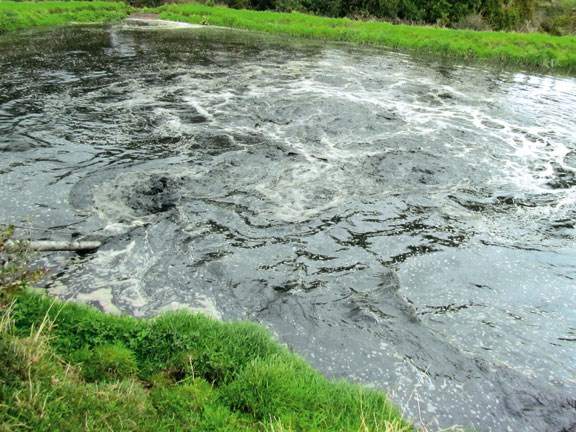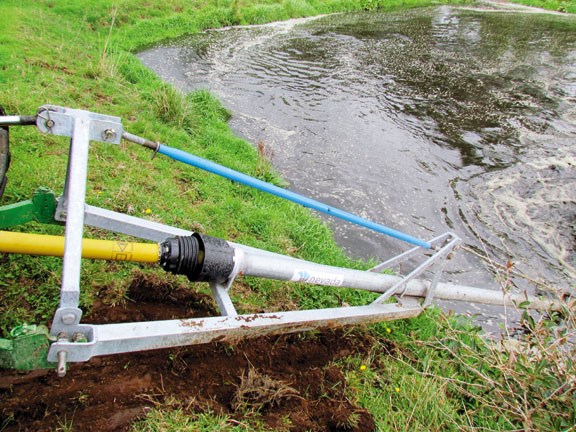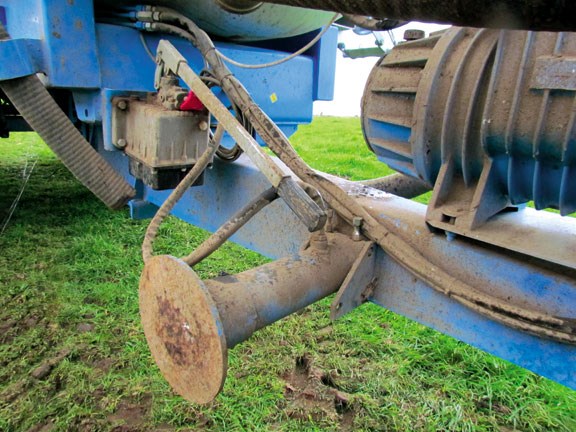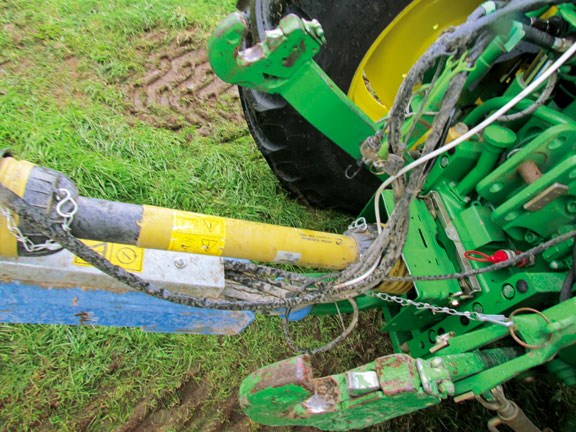 Pond stirrers are an excellent way of quickly and efficiently turning crusted effluent ponds back into readily usable slurry for application around the farm. We put the Nevada Pont Stirrer to the test...
Low power requirements
Long reach
Moves pond quickly and incorporates solids well
Galvanised finish
A pond stirrer is like a giant blender – it mixes the sludge with the watery stuff on the surface to create a liquid that is both easy to suck and full of nutrients.
Unlike the Nevada effluent tankers, which are manufactured in Europe, the pond stirrers are manufactured here in New Zealand. They come standard with a fully galvanised frame and shaft, long-life composite bearings and a high performance propeller. These combined should give you the best change of fighting rusting in this very corrosive environment.
The beauty of this particular pond stirrer is the 6m long reach that gives you easy access to the pond. This also allows you to move the material that is beside the filling port and not just around the edges of the pond. And more importantly, the further away your tractor is from the pond the better, because believe it or not most tractors don't double as submarines!
Standard features:
No oil or seals required for shaft, offering minimal maintenance
Extra angle adjustment for improved access to effluent ponds
Six-metre long reach for improved access to effluent ponds
Simple long life composite bearings (no seal maintenance required)
Fully galvanised frame and shaft
"TURBOSTIR" 720mm diameter agitator
Options:
Transport wheel assembly
Hydraulic angle adjustment
The verdict
To be honest there isn't a lot that separates pond stirrers – they are all practically boat propellers on a long drive shaft – but I was impressed with how quickly it got the whole pond moving. The Nevada pond stirrer can be driven with a little International 383, roughly 35 PTO horsepower, so the propeller must be well designed to get that movement with so little power.
Specifications

Model Turbostir 6000
Tare weight N/S
Overall length 6m
Overall height 1m
Overall width 1.6m
Drive type Power take off
Wheels Car trailer type wheels
Keep up to date in the industry by signing up to Farm Trader's free newsletter or liking us on Facebook