Work and Play trailers
---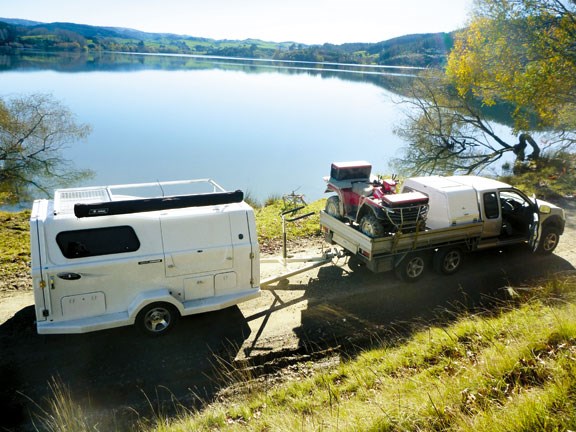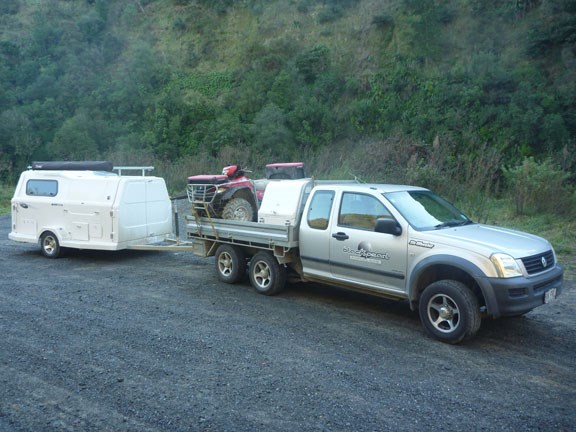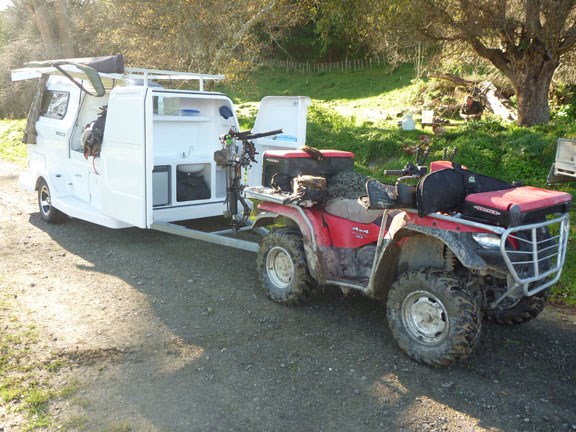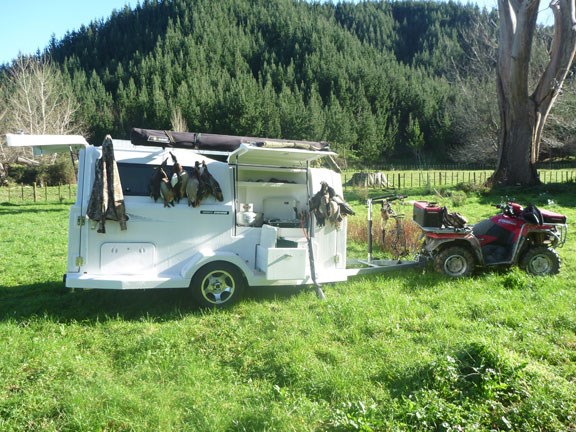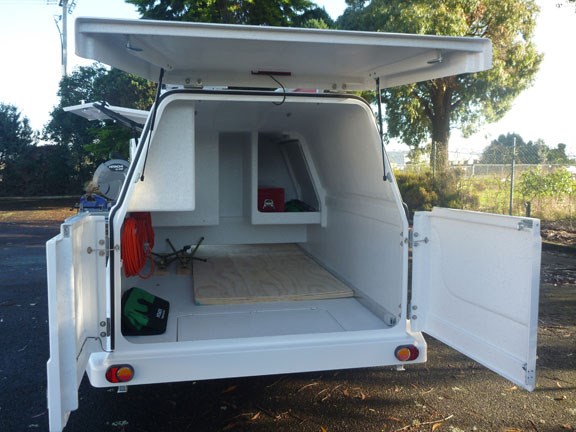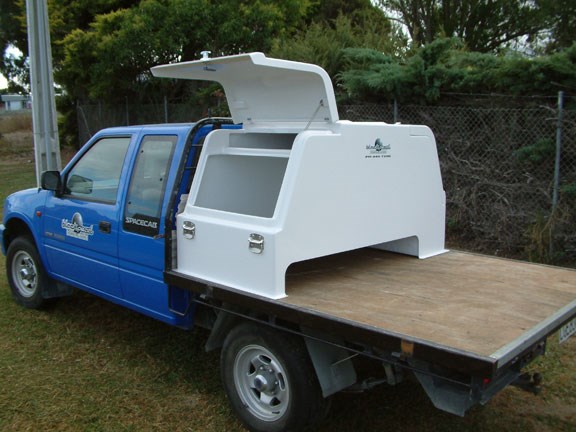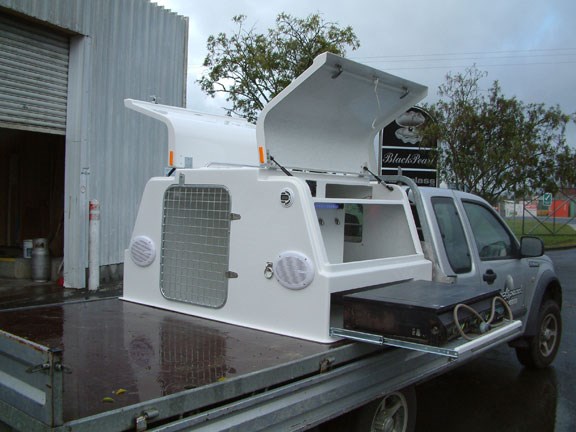 There is nothing on the market quite like the Work and Play Stopover 350 camper trailer, made out of lightweight and practical fibreglass
Perfect for driving between jobs, carrying tools
Made of strong and rigid materials
Roof rails rated to 500kg
Generous amounts of storage
Can sleep two
If you need proof Kiwi ingenuity is alive and well, you should pay Rob Mclean and Work and Play trailers a visit.
The story of these trailers, which are offered as trade-orientated, mobile workshops or the Stopover camper trailer variations, really is one where us Kiwis excel – innovation through necessity. You see, aside from fibreglass and boating, Rob's other passion is the outdoors, and more specifically, hunting. Out of this typical bloke's endeavour the pretty ingenious Stopover 350 camper trailer was born.
"I love my duck shooting, and through that I had made myself a ute-box for my dogs with gun racks and storage as well. It became a really popular design and I ended up adding a slide-out BBQ and things like that to really make it a deluxe hunting box. I used this setup regularly for my hunting trips, but was still taking a tent; my wife actually made the suggestion to put three of the boxes together and I could sleep in the thing."
One of Rob's first customer's was Owen Orr, a fencing contractor from Te Kuiti. Rob bought the trailer at last year's Fieldays and it's still going strong.
"They saw it as an ideal solution to driving to and from remote jobs morning and night; he could set himself up onsite and stay till the job was done. The kicker was it could be used for camping getaways too," says Rob.
The Orrs tow the trailer offroad behind their Suzuki Grand Vitara V6, which they say is a piece of cake on and off the farm tracks.
Owen says it's fantastic for carting his tools and is also the perfect smoko shelter.
Engineering and design
The rigid fibreglass shell is built to the same exacting standards and ultra durable strength of Black Pearl's marine product, with a lightweight yet tough Polonia timber frame providing the support. The standard galvanised roof rails are rated to 500kg carrying capacity, and have been successfully tested at a greater weight than that.
Trailer features
Storage is everywhere – it has an optional front box that can house a large three-way fridge and generator if needed, more external lockers provide space for house batteries, and the trailer can be specified with an electronics pack, which adds lighting, stereo and potential power outlets. Underneath the standard RhinoRack awning lives a slide-out drawer that comfortably houses a three-burner BBQ and lockers for pots and pans, with a generous pantry/gas bottle storage conveniently located above the drawer.
Inside there are large under-seat stowage, one of which accommodates the custom-made clip-on tent made by the Kiwi Camping Company. The other holds a fibreglass access step and there are handy cubbies to the side of the bed for books, drinks, toothbrushes and toiletries, etc.
One of the most significant benefits is hidden under the queen bed. Two huge 130L water-tight storage tanks can have dual purpose; in the most basic form they can be additional secure stowage, but they could be easily converted to facilitate fresh and grey water storage for a kitchen and outdoor shower. Rob has even developed a free-standing sink/bar stand that has had 100 percent take up with his camper clientele.
The whole unit is lined with marine grade carpet so you can literally hose it out after use, the tent can be closed off from the main trailer at night for additional privacy, and it offers enough room for two single stretchers or a double if you don't mind blocking the access for the night. It has been this broad functionality that sees all manner of people attracted to the trailer, says Rob.
Specifications Work and Play Trailers Stopover 350
Price Starting from $21,000
Length 3500mm
Length including drawbar 5600mm
Height 2000m
Tare weight 620kg
Awning 3m RhinoRack
Bed Queen and twin single versions available
Keep up to date in the industry by signing up to Farm Trader's free newsletter or liking us on Facebook