2012 Ford Ranger Ute test
---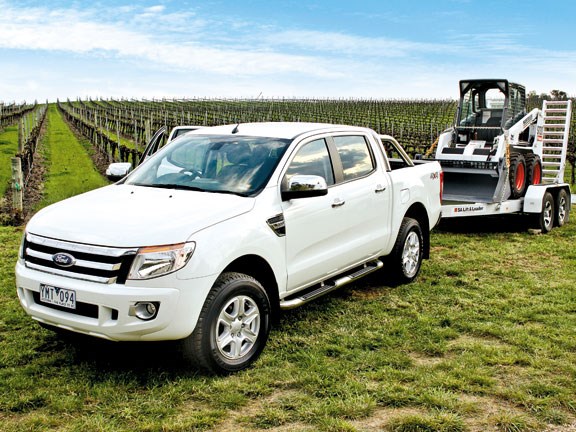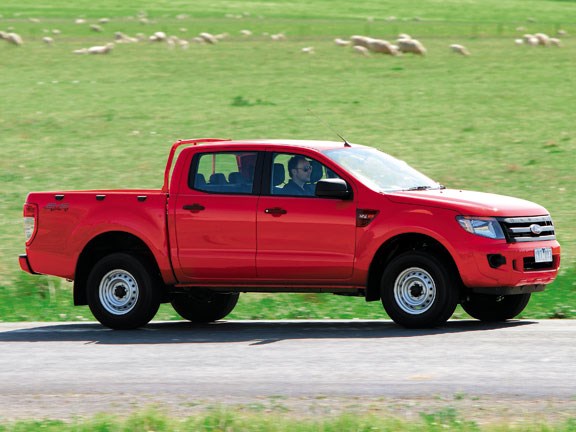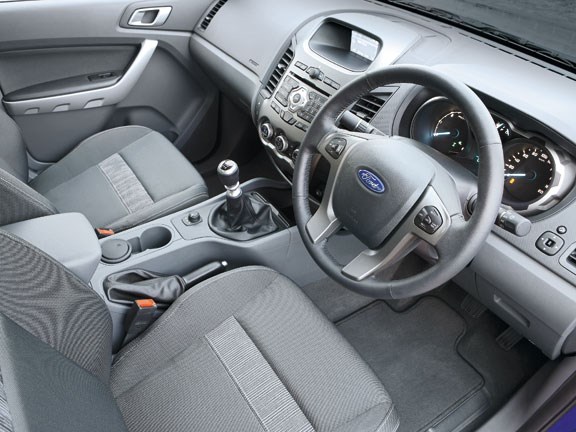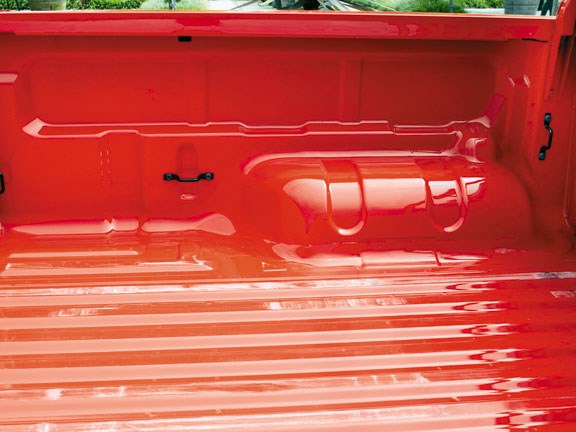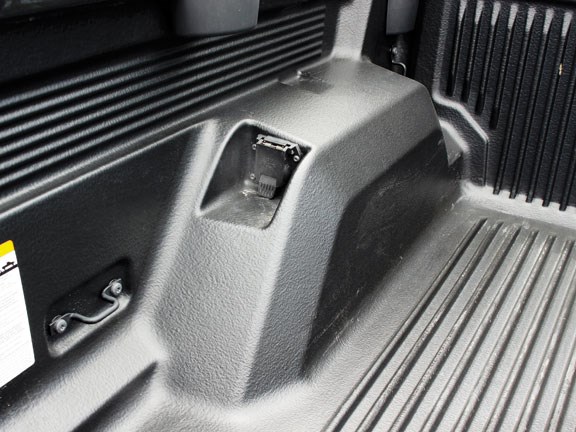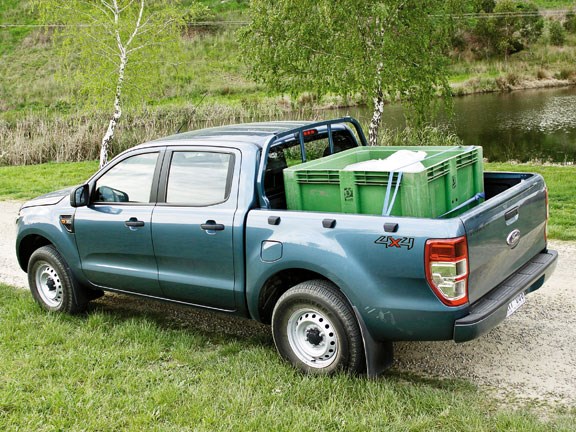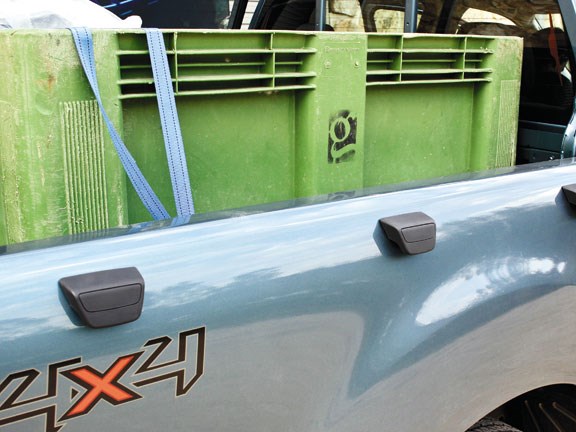 Ford says its new Ranger ute is designed around the driver, but they've also ensured it has features that work around the farm, the suburbs and the highways
Roomy, comfortable and car-like interior
Numerous electronic aids for better driving
Longer and deeper tray than its competitors
High tow capacity with trailer sway mitigation
Flexible and smooth diesel engine range
As the newest ute on the lifestyle block, the Ranger brings together a package of town-and-country features: from class-leading torque to outstanding room, providing a great ride for passengers in the back of the double cabs.
Ford has an 18-model lineup that includes seven two-wheel drives, four cab-chassis models, and single, extended and double cabs. All models have a diesel engine.
Prices range from $34,690 for a basic two-wheel drive cab-chassis, to $66,290 for a top-of-the-range Wildtrak automatic, making this the most expensive ute on the market. (The Nissan Navara ST-X 450 auto is $62,800 and the top Hilux auto, $61,890.)
Ranger's equipment list reads like that of a modern, mid-sized car. Airbags, electronic aids, convenience accessories and the ability to withstand crash damage, well and truly put the Ranger on the same level as cars. Its Dynamic Stability Control (DSC) system incorporates a bunch of clever, electronic "keep-me-safe" and traction assists, including hill descent control, hill launch assist, trailer sway control and adaptive load control, all of which improve vehicle stability when loaded. Roll-over mitigation, emergency brake assist and traction control are all included in the vehicle for off-road driving.
With a choice of six-speed automatic or manual transmission on most models, a version of Ford's ZF automatic is fitted to the Ranger, offering manual sequential shifting.
The Ranger is larger in all important dimensions: the double cab is 5359mm long and 1850mm wide, with a wheelbase of 3220mm and wider front and rear tracks. Despite the extra cabin room, Ford has still managed to fit a large wellside tray to its double cabs. Longer than any of its rivals at 1549mm and deeper at 511mm, the Ranger's wellside tray is accompanied by six rated tie-downs, fitted to the tray interior, with the "working" XL having a row of lashing points running the length of the tray's exterior. Standard on the XLT and the Wildtrak, the Ford liner provides owners with a cleverly integrated 12V power outlet in the wellside tray.
The Ranger is signed-off for braked towing of up to 3350kg, and for payloads of up to 1528kg. This maximum weight is only reachable with the two-wheel drive, XL, single-cab/chassis, with 2.2-litre engine, an engine which is almost identical to that in the 2012 Land Rover Defender. However, the four-wheel drives can still achieve a payload of around 1000kg, a figure that is still well ahead of some of its rivals.
When looking at the engine configuration in the Ranger, models in New Zealand will mostly be comprised of a 3.2-litre Duratorq TDCi five-cylinder turbo-diesel, a flexible and smooth unit that produces 147kW and 470Nm of torque between 1500rpm and 2750rpm. Combined fuel consumption ranges from 8.4 litres per 100km in a two-wheel drive manual to 9.6 litres in the Wildtrak.
The 3.2-litre engine is well suited for both on-road and off-road driving. On-road, it's not particularly quick off the mark, but overtaking times are swift, regardless of which transmission is being used. And when fitted with the manual gearbox, the Ranger is probably the "sportiest" ute sold in this country.
On the road, the ride is generally good, although the Ranger still suffers from that age-old ute bugbear of being harsh and jiggly when running without a load. The suspension in these vehicles has moved from torsion bars to coil springs at the front, and from re-circulating ball steering to rack-and-pinion, thus enhancing handling. Meanwhile, stability control electronics give the driver reasonable leeway before kicking-in, and work unobtrusively when needed.
Specifications
Engine 3198cc, 5-cylinder diesel
Power 147kW at 3000rpm
Torque 470Nm at 1500rpm
Transmission 6-speed manual / 6-speed automatic
Fuel consumption 8.4-9.6 litres per 100km (depending on model)
Max braked tow capacity 3350kg
Max GCM 5950kg
Keep up to date in the industry by signing up to Farm Trader's free newsletter or liking us on Facebook