Love-hate relationship
---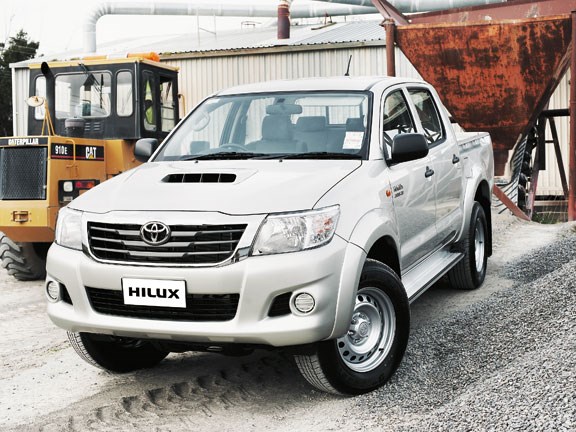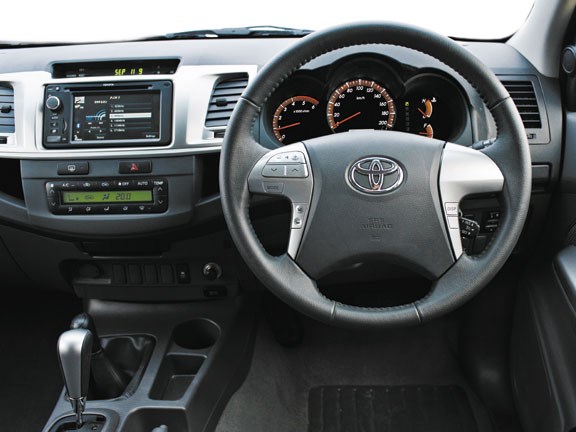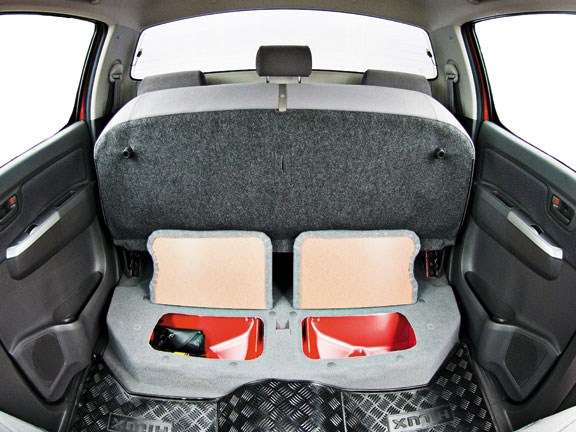 It's a farming icon, and rural business confirms there's plenty of love for it, but Steve Vermeulen wonders if it's time the Hilux could benefit from a few more city influences
Of course decades of bullet-proof reliability from nearly every vehicle it has sold doesn't hurt, but even with the cars aside, you really have to hand it to Toyota New Zealand for how it has won this country over.
Think the "bugger" ads, the Chris Amon Corona, the Team New Zealand affiliation, Crumpy and Scotty, and the "what a wonderful world" and "welcome to my world" campaigns. You know the product, and admit it: there's a marketing initiative there you enjoyed, loved even.
The Hilux has played a fair part in Toyota's love letters to New Zealand and if you ask the average cocky, it has perhaps been representative of our nation's ideal vehicle: tough, hard-working and as dependable as the day is long.
On one hand then, it makes sense not to change too much, and that's what Toyota has done with the latest Hilux – very little. But as much as you may be in love with it, other utes are now overtaking our beloved in ability, comfort and features.
So what has changed? Well there have been some styling enhancements, with new sheet metal from the A pillar forward, a new bonnet, radiator grille, headlamps and front bumper, and for diesel models, the hood bulge has been redesigned with an enlarged air intake. Inside though, the changes are pretty hard to spot. More models receive standard cruise control, vehicle stability control is added to all double cabs along with 17-inch steel wheels (SR5 receives alloys) and walking up the range there's more bells and whistles, like Bluetooth connectivity, a USB compatible audio system with 6.1-inch touch screen and newly added flashes of chrome.
With just 126kW and 343Nm on offer, though, the Hilux now fights an uphill battle against the real grunt mongers, especially if you're wanting to tow. Compare Nissan's latest 550Nm Navara with its maximum tow rating of 3000kg and the new darlings of the ute fraternity, Ford's Ranger and Mazda's BT-50, that both boast a massive 440Nm and 3350kg tow capacity. In that company, the Hilux sounds like a tiddler at 2500kg max tow capacity. To be fair, it still performs well on the road; maybe Toyota don't see point in participating in the "who-has-more-torque" match of its competitors when driveability and acceleration targets can be achieved with less output. But I'd argue it's best to have it and not need it than to need it and not have it – you have to wonder if the reduced torque and tow capacity will hurt sales.
For farm work, you're not left wanting for choice, with no less than eight 4WD variants across four body styles to select from: single-cab cab-chassis, extra-cab cab-chassis and ute and double-cab ute. Range-topping SR5 versions are available for the 4WD extra-cab and double-cab but there's also a new standard grade 4WD extra cab ute with 3.0-litre turbo-diesel engine and five-speed manual transmission. All of the above come with either a limited slip differential or Toyota's new automatic disconnecting diff, providing excellent rear-wheel traction.
You can wade in up to 700mm of water without getting your feet wet and there's a 30-degree approach angle and 23 degrees departure on wellsides. Toyota's granite-like chassis and suspension rigidity is also standard. This improves durability and enables the vehicle's improved articulation over really rugged terrain, so despite not offering the big figures like the other newcomers, it remains a strong performer off-road.
The downside of that all that rigidity, though, is that the heavy-duty rear springs do compromise the unloaded ride comfort; it's best with some weight in the back to get the springs to do their job.
Still the same old Hilux we love, then? Well, yes it is. But I reckon that's where Toyota has missed a trick. The Hilux as it has always been tough.
Sure, the last thing you want is a hack designed for the city that'll let you down on the farm. But the Ford and Mazda product, along with (to a lesser degree) Volkswagen's Amarok prove you can be an excellent off-road performer but still inject some desperately overdue refinement in the ute segment.
Case in point, Hilux owners still make do with a four-speed automatic transmission. This keeps things simple on the farm but the shift on the open road can be harsh, and given the engine isn't as smooth as the newcomers', long drives are far from "car-like". However, steering accuracy and weight make up a bit here: there's a degree of feedback to the driver that, even with the rigid rear suspension hopping around slightly, gives the Hilux a nice analogue feel.
Safety features, like six airbags and electronic stability control, have been added. This may lift the Hilux's independent crash rating from four stars to the maximum five stars of the Ranger/BT-50, but the latest Hilux is currently untested.
The interior is also more workhorse and less premium motoring. Sure, SR5 models have a fancy radio, but what about everything around it? I'm starting to sound like a broken record, but I think even the rural sector appreciates some contoured, soft surfaces inside their ute. Instead, the dash plastics that greet you each day are drab and hard, and although the front seats are large and comfortable, rear occupants are relegated to less comfortable squabs and upright seating positions. Newer utes on the market have addressed this by moving the seatbacks lower and further back.
New Zealanders have evolved from the Crumpy and Scotty days; the Hilux still has reliability and an extensive national service network to back it up. But (and you'll hate me for saying this) it really needs to become more than a farm/work hack or it runs the risk of Kiwis falling out of love with a vehicle that helped define us.
Specifications
Toyota Hilux Double Cab 4x4
Price $56,990
Engine 3.0-litre, 4-cylinder turbo-diesel
Transmission 4-speed auto
Power 126kW at 3600rpm
Torque 343Nm at 1400rpm
Fuel consumption 9.3L/100
GVM 2780kg
Tow capacity 750kg unbraked/2500kg braked
Tray length 1520mm
Tray width 1515mm
Tray depth 450mm
Pluses
As reliable as the old farm dog
Minuses
Bit grizzly among new competition
Keep up to date in the industry by signing up to Farm Trader's free newsletter or liking us on Facebook