Trading Places
---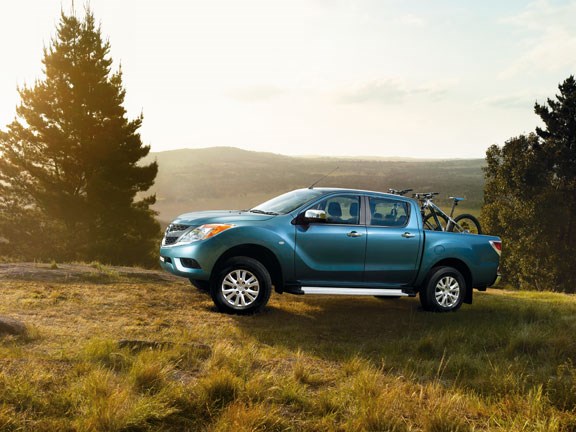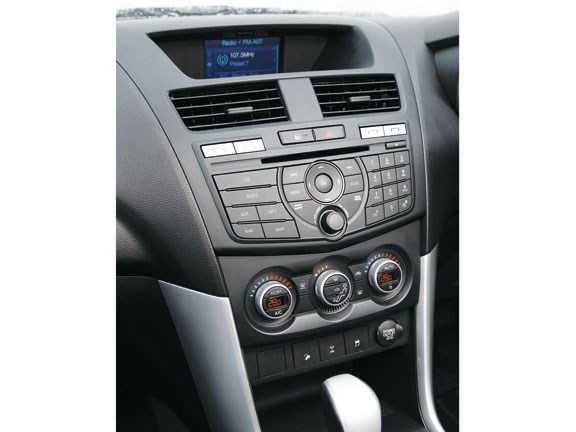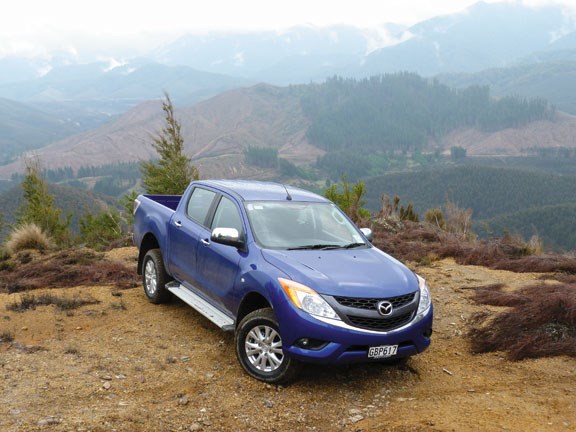 When does a light commercial become an urban-friendly family wagon? Mazda thinks the BT-50 answers that question and is pitching more as an SUV alternative than balls-to-the-wall workhorse. Steve Vermeulen is pleased to discover it remains a sharp tool for farmers.
If there was ever a genre of vehicle that defined the 2000s it was the sports utility vehicle (SUV). The SUV became so important that even brands that had otherwise staved off over-proliferation of their line-up had to diversify. The big Porsche Cayenne for example more or less single-handedly saved the sports car brand from extinction.
What then is the genre of vehicle for this decade? Realistically, on a global scale it'll be the hybrid or full electric vehicle – not great news for those of us with rivers to ford and gates to hang. But I reckon, locally, the humble ute is about to make a serious play for market domination.
Currently, light commercials represent the second largest vehicle category in New Zealand – scratch that down to our dependence on a rural lifestyle and agricultural industry. But as the newest models have come on line in the last few months, they've suddenly become all the more relevant for the typical Kiwi family.
It started with the Volkswagen Amarok, which represents almost no compromise in the things we hold dear in a passenger car: excellent safety, excellent comfort, excellent practicality and excellent fuel economy.
Ford's Ranger and the new Mazda BT-50 take it a step further. It's no secret that, underneath, the Ranger and the BT-50 are the same; a co-development project between the two companies that was run primarily of Australia and culminates in a joint production facility in Thailand.
Mazda, acknowledging it doesn't currently own a stronghold in the trade/commercial sector, is putting a lot of marketing spend toward urbanites who may consider the BT-50 as a replacement for the Prado or Pathfinder. However, this doesn't mean they don't value the rural sector's business: to offer a benefit over the Ranger; Mazda New Zealand has also introduced an excellent "Commercialcare" fixed-price service regime, which ensures no service in the first three years of ownership or 100,000km costs over $200 (friction materials excluded).
Some of this cost is absorbed by a slightly higher purchase price over Ranger models, but you'll easily be on the up by the end of the Commercialcare programme, especially if you do fairly high mileage and get more $200 services in the time/distance parameters.
No matter how it's marketed, you can't deny the impressive powertrain, huge towing capacity of 3350kg as a result and greater strength in the chassis rails, making this an ideal workhorse vehicle, but one refreshingly without the agricultural feel typically associated with utes.
You're well catered for off road with an electronic hill descent control (HDC) system, which isn't necessary for old hands comfortable driving down steep slopes, but is a good backup should you be in unfamiliar territory. On top of the electronic wizardry a rear differential lock, engaged via a dashboard switch further assists traction when navigating ruts or steep banks.
I can attest to the BT-50's competence: the wet, pumice-laced soil and hilly conditions I sampled the vehicle on were terrible. Massive rainfall overnight had really deteriorated the tracks we drove, but with the aid of a 2.718:1 low ratio and the locked diff, the Mazda ensured no-one got their boots dirty.
The approach angle isn't the best on offer at 27.6 degrees, but the wellside's departure angle of 28.4 should save the back end from gouging in. Wading depth shares best-in-class honours with the Ranger at 800mm and it's got a good 12.4m turning circle, although Triton trumps it at 11.8m.
Given the new ute boasts vital safety features like stability control, Bluetooth connectivity, roll stability control, trailer control and six airbags on all but the cab chassis models, as well as creature comforts like a tilt/weight adjustable steering wheel, dual-zone climate control, rear parking sensors and comfy leather trim depending on trim levels, this is now more than ever a suitable replacement for an SUV or station wagon.
Interior space and seating comfort is much more car-like, with a wrap-around driver-orientated dash and plenty of interior touches reminiscent of the Mazda6. The rear seats are set further back with more rake on the seatback, just like a car. And it's expected, following the Ranger's five-star NCAP safety rating, that the BT-50 will follow suit so that "built for the farm" qualities have pleasingly been bred out of the vehicle.
Noise vibration and harshness are on par with the Ranger and therefore also class-leading. There's a new six-speed manual and the same ZF six-speeder auto from the Falcon, which works brilliantly in this application, a new coil-sprung front end and rack and pinion steering (to replace the old torsion bar and nut and ball arrangement). This has transformed handling; turn in is insanely precise for a vehicle of this sort, the increased chassis rigidity paired with a huge 470Nm of torque available from the 147kW 3.2-litre diesel actually allows effortless, accurate control of oversteer on gravel and surprising response and feel on the road.
It may not have the tough truck styling that has proven popular in the BT-50's Ford relation, but it won't look or importantly feel out of place, on or off the farm.
Pricing is a bit more upmarket: the BT-50 starts at $35,295 for the farm-spec cab chassis and heads up to $61,895 for the range-topping Double Cab Limited with the six-speed auto. There are cheaper units in the segment, but with the new found refinement, safety and on road manners don't think of it as just a ute: you're getting a bloody good family car too.

Specifications
BT-50 GLX Double Cab        
Displacement 3198cc
Max power 147kW at 3000rpm
Max torque 470Nm at 1750rpm
Front suspension Independent, double wishbone with coil springs
Rear suspension  Rigid, leaf springs
Cargo box length (at floor) 1549mm
Cargo box width (at floor) 1560mm
Cargo box height (at floor) 513mm
Price $52,995
Keep up to date in the industry by signing up to Farm Trader's free newsletter or liking us on Facebook