Ute Test - Great Wall Diesel
---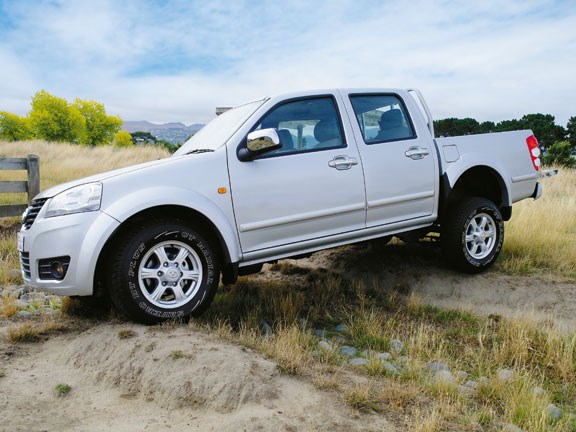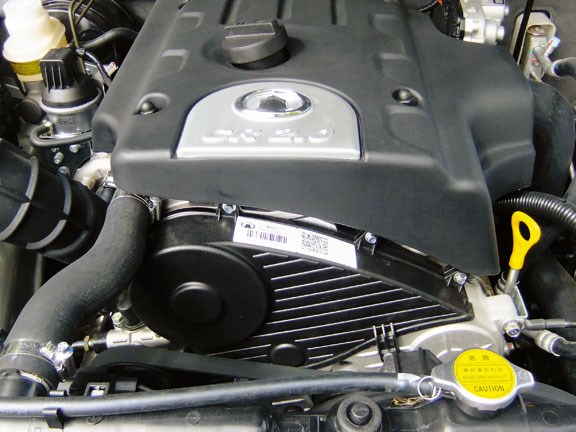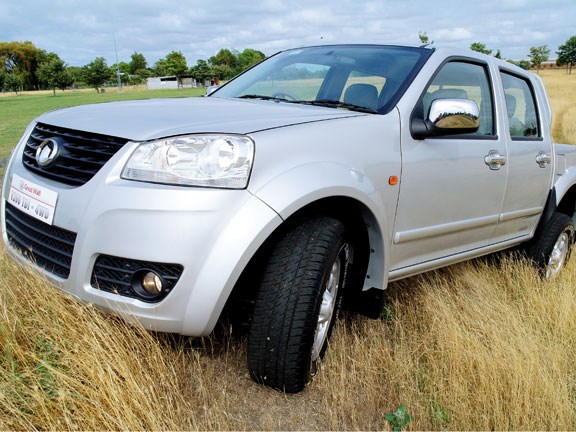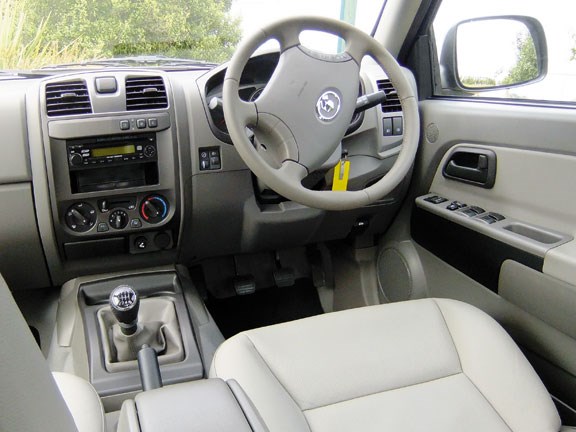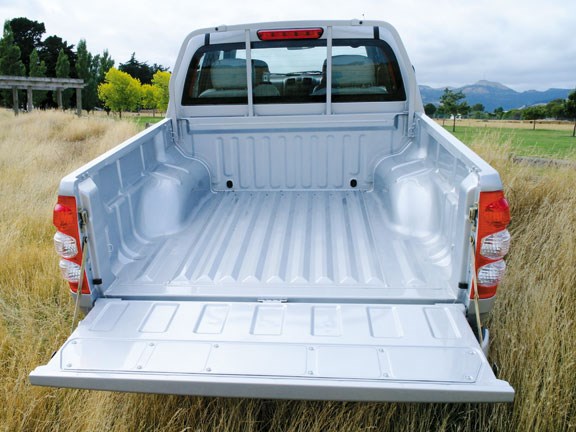 Somewhat reluctantly, Ken Strugnell took the Chinese-made Great Wall diesel ute for a test drive and was pleasantly surprised by the improvements made by this emerging brand.
We've been buying Chinese-made goods for decades, mainly on cost alone, but in recent years more and more people are buying them because they represent good value and improved quality.
However, it was with some averseness that I took the time to drive both 4WD ute versions of the recently launched range of diesel single and double cabs from the Great Wall Company of China. With a new, less gawky front end compared to the first model released three years ago, the new Great Wall appeared to have a much more balanced styling, so I was eager to see what other improvements I'd find.
On the road
Initially, I was less than impressed: the two-litre single-turbo required 1800rpm before the turbo took effect. In real terms that means very pedestrian launches at the traffic lights from the long-legged first gear ratio.
The clutch and the new six-speed gearbox were light and a joy to use, but where was the power to get out of the way of the next earthquake? I felt first gear should be much lower geared, finding the turbo effect quickly and then allowing selection of second. Given that it now has six cogs to play with, it was a pity the otherwise excellent box was not better sorted.
However, sixth finds 100kph at a shade over 2200rpm (nicely in the torque band), providing easy, open-road cruising and requiring only a quick flick upward to fifth for passing. Only a few other utes on the market offer six speeds and the additional cog in Great Wall's diesel ute proved beneficial both on and off the road.
I drove over a variety of road surfaces, including loose gravel. On the seal, the aggressive A/T tyres were a little noisy, although still allowed easy conversation. They provided excellent road holding on the metal roads and were better with 4WD selected to keep the tail in check. Without electronic traction aids, the diesel could be provoked into oversteer easily on both sealed and gravel roads, showing up the power available once in the "zone".
The ride, while firm, was acceptable and even over long distances will be similar to most light trucks. We averaged 8.5 litres per 100km fuel use – a shade over the manufactures claim of 8.3 litres per 100km.
Off the road
I had the ute for a few days and it was full of diesel, so once at home I loaded the dogs on the tray of the double cab 4WD and took it around some of the toughest spots on the farm to see how long it would take before we had to return for the tractor to extract ourselves. Yep, there were some rough places, ideal to show up the weaknesses of the ute.
It is surprisingly capable off-road, with good approach and departure angles, and even though only boasting 200mm of ground clearance, it is well protected with a front bash plate guarding the sump and exhaust and drivelines tucked up out of harm's way.
I drove over steep down and uphill sections, up step metalled tracks and across a hillside covered in long dry grass. I did get the truck stuck idling up to a rutted face but with a little more speed, which caused the dogs to slide on the wellside tray, my mission was accomplished – with some alacrity and kidney shaking.
On corrugations the tail will step out, but the 16-inch alloys shod with A/T 235/16/70 tyres absorb both road irregularities and help prevent body roll better than expected. Driving it off the road was ridiculously easy as it only required the push of a button to engage 4WD, which could be done on the move with a red light showing next to the Holden-style selector button, reassuringly confirming all paws present. To select low, another button adjacent and a further red light glows, indicating low ratio is in play. In fact, it was on the farm that the real benefit of both the six-speed High/Low transmission and the light clutch action was appreciated.
Starting the engine while in first or reverse low ratio was easy, and while the handbrake does hold well on slopes, it is safer to always use the gearbox as well when parked.
After an hour or so, I'd settled into the leather seats and got used to the idiosyncrasies of the manual gearbox and even found myself beginning to respect the ute for what it is and what it represents.
Suspension includes coils on the front with leaf to the rear to handle the 1000kg payload. I didn't test the towing but feel the 2250kg braked as claimed would be within its capabilities, and although the engine is small by today's standards it would be up to the task, thanks to the addition of ABS and EBD braking.
I had previously driven the petrol 2.4-litre petrol over the same tracks and it coped with long, wet grass and shingle slope, though it did get cross-axeled over a small ditch that you'd expect a farm ute to cope with.
Interior
Remarkably well isolated from road noise, the interior is spacious with wide opening doors and good head and leg room. Electrics for windows/mirrors and remote central locking, as well as standard air conditioning and twin frontal air bags are a surprise. A standard, though basic, CD radio works well and does not need to be turned up to be audible – it is backed up with wheel mounted controls. Seats are very flat, giving little lateral support though they are surprisingly comfortable and trimmed in pale leather, as is the steering wheel, both giving a dramatic improvement in feel from the original models. Room for three in the rear with height adjustable lap/sash belts is adequate rather than generous, as in some of the latest releases from the Japanese brands.
Verdict
If you habitually drive a near new "Toyofordnissymitsimazhold", then this isn't the ute for you: it's old technology and quite frankly rides like utes of yester-year used to. However, if your old, tired model is long past it's use-by date and the stretch to a new one is too much or not worth doing, but you still need a ute, the V200 diesel two-litre or V240 2.4-litre petrol might just be worth looking at.
So who will buy this? Well anyone who wants the advantages of a new double cab with most useable and required features, such as fog lamps and tie-downs in the tray, and one that's covered by a three-year/100,000km warranty. You need to be happy with truck handling and keen to save $15-20,000 over the Japanese opposition.
Given how other Asian countries, including Korea, have developed a basic product to market leaders in many areas, expect Great Wall to leap forward in terms of ride handling performance and technology over the next few years – so watch this space.
Pluses
Price/value
Interior space
Easy clean leather and plastics
High-spec standard
Minuses
Turbo Lag from start
Only 200mm ground clearance
Only 2250kg towing capacity
No ESP or Bluetooth
Thanks to CMG Motor Group, Christchurch, for their demo vehicle.
Keep up to date in the industry by signing up to Farm Trader's free newsletter or liking us on Facebook