Pasture Care: TracMap 465 GPS
---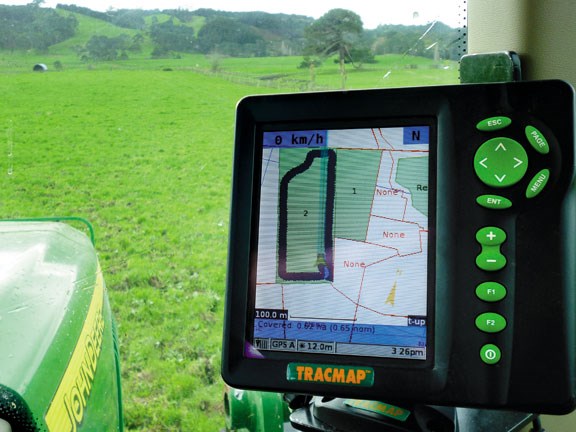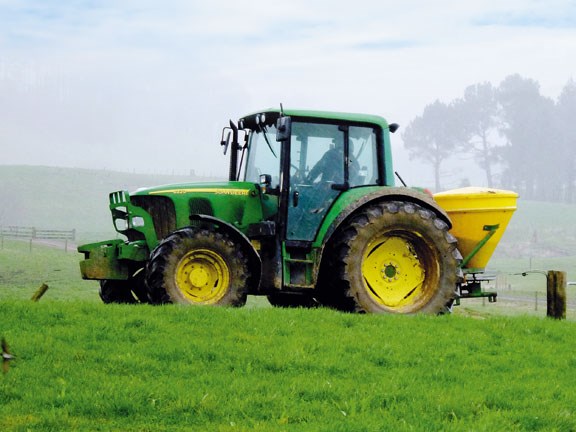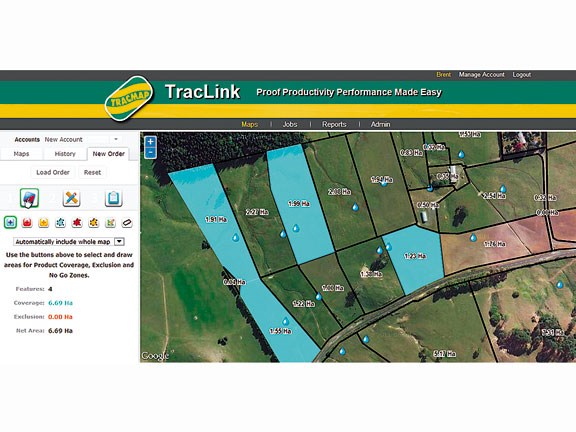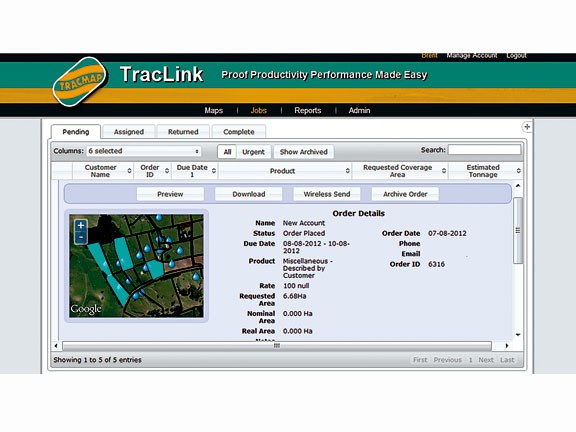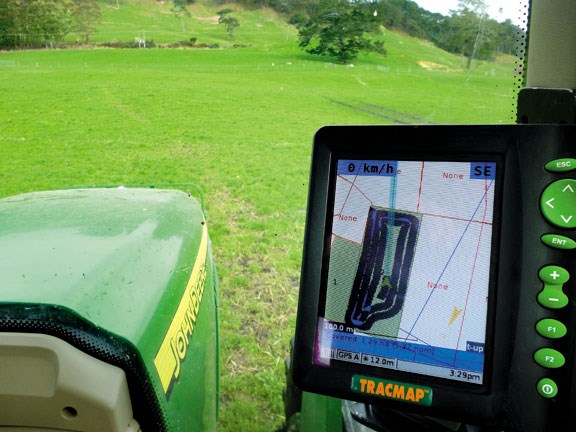 Having used various Global Positioning Systems (GPS) on farms overseas, Brent Lilley was keen to get hold of a TracMap system – New Zealand's answer to GPS.
A few weeks ago, Ben Warren of TracMap called to say he had a GPS unit he was delivering to me so I could test it for a couple of weeks. The timing couldn't have been better, as I'd been agonising over what to test for the Pasture Care feature in this issue of Farm Trader, plus I had a couple of tonnes of urea that needed spreading to boost winter growth.
Set-up
TracMap is a guidance and mapping system that has been designed and built right here in New Zealand, with our local conditions in mind.
Setting up the system in your tractor is relatively simple to do on your own, but the guys from TracMap are also more than happy to help new owners. In my situation, even though we were only temporarily installing the system (unless they forget about it), they did an excellent and thorough job.
The main unit comes with a steel bracket that will mount onto the front pillar of most cab tractors, where it is easy to view and operate and you can still see where you are driving. The small, flat GPS antenna needs to be mounted on the centre line of the tractor, ideally on the roof. This receiver is magnetic so it will readily attach to any bit of metal in the correct location.
An on/off switch that lets the unit know when you are spreading and when you're not is mounted on the right-hand console near the controls of the tractor, making it easy to use when driving.
The power-supply lead plugs into the back of the unit and is interchangeable for one with whatever plug you require on the other end. We chose to use the two-pin 12V plug on the tractor but you could use a cigarette lighter plug or wire it directly into any power source.
Guidance
All TracMap units come with a guidance system as standard, which even on its own is very handy in many farming situations. This was the first thing I tested, using it on its own to spread urea.
I found it relatively simple to use as you can set it up to suit the machine you're towing, programming in the width of the machine, how far from the fence you will be on the first round of the paddock and which side of the tractor the outside fence will be on. Once this information has been entered, all you need to do is drive into the paddock you're spreading, select a new reference area and turn the switch on.
When you begin spreading around the outside of the paddock, the system begins to mark the boundary and colours in the area that you have spread. When you complete the first round, it will automatically create the entire boundary of the paddock and display the total size. Once you have this, it is simply a matter of spreading the area in the centre of the paddock using the screen for guidance and 'colouring in' the remaining area on the screen. The area covered shows up as grey on the map and blue when there are overlaps.
One thing I found exceptionally good about this unit is its ability to display the area remaining to be spread while you are working, so operators can spread in any pattern they desire: up and down or round and round. My only complaint would be that I found the buttons and menus on the unit a little confusing to begin with. However, things became much easier after a call to TracMap and a bit more practice with the system.
TracLink
The 465 model I tested also comes with access to the TracLink website, allowing users to map their farm relatively easily with aerial imagery from Google Earth. I found this very simple to use. Once I was set up with an account, I entered my address details and an aerial photo of my property automatically appeared. Then it was simply a matter of selecting from the drawing tools to create a farm map.
First of all, I mapped the boundary of the farm by clicking points on the angles around the boundary fence of the farm. Using the split shape tool, I then cut the area inside the boundary into paddocks. This was much quicker and easier than I had imagined as I only needed to draw in the fence lines that hadn't been drawn in on previous paddocks or boundaries, and not around every single paddock.
After mapping the paddock, TracLink will display the area and you can then add in a paddock name and markers for water troughs, gates, hazards, waterlines, etc, in different layers. These can be turned on and off.
I managed to map around 350 hectares, with over 180 paddocks in less than two hours. The great thing is you will only ever need to do this once.
With your farm mapped on TracMap, the full benefits from the system become apparent. First the map of fence lines, hazards, water troughs and anything else you have added can be downloaded to a USB memory stick and transferred to the unit in the tractor, so the farm map is displayed on screen.
Another feature of TracLink, which will appeal to large farmers and contractors, is that customers and managers can log into an account that you set up for them. They can then map their own property and create jobs to be done by selecting paddocks and inputting what needs doing. This job can then be sent through to your computer, downloaded onto your USB stick and inserted into your unit in the cab. For contractors, this eliminates all that wasted time chasing farmers for information and maps and those more costly mistakes, such as spreading the wrong paddock. And what's great for the farmer is the information that's available after the job is complete: a calculation of the time taken and the placement and amount of product used.
Summary
My test of this unit has barely scratched the surface of its uses in modern farming systems. I tested it spreading and spraying and it was great at helping avoid any overlapping for these applications. But there are other situations this machine could be used for: irrigation, where precise patterns need to be followed by a variety of staff; ensuring pasture cover assessments are taken from the same location; and in general staff management, assisting with break fencing and showing paddocks, features and hazards that less-experienced staff may not otherwise be familiar with.
All in all, I found this home-grown unit to be a great system which is well suited to conditions here in New Zealand. As the price of fertiliser and chemicals increase, all farmers should be considering the benefits of a TracMap GPS unit, or insisting that their contractor uses one.
For the latest reviews, subscribe to our Farm Trader magazine here.
Keep up to date in the industry by signing up to Farm Trader's free newsletter or liking us on Facebook