Agmech SilageMaster 2.15T trailer
---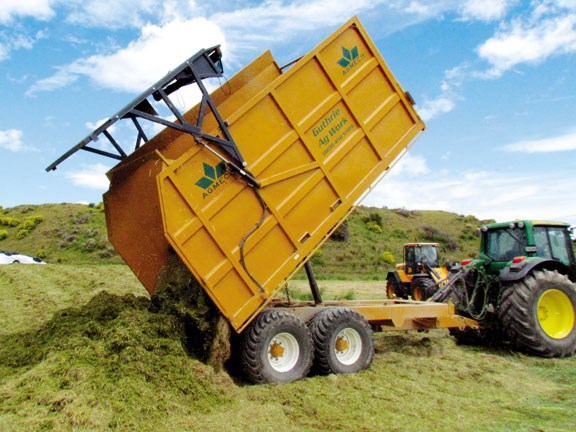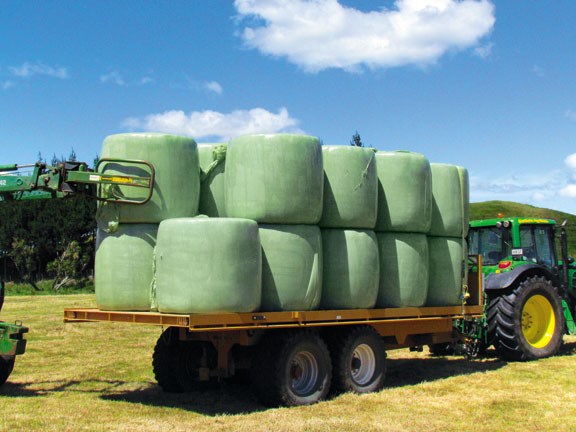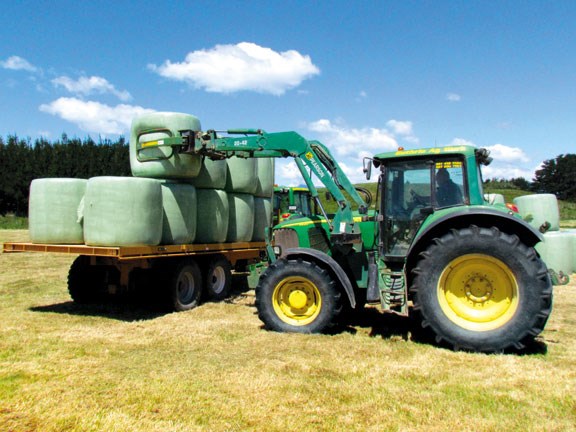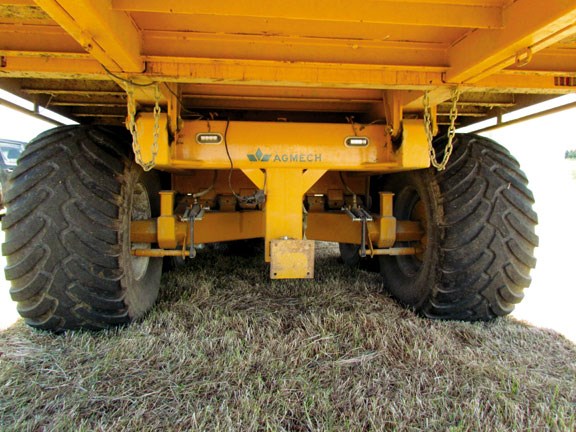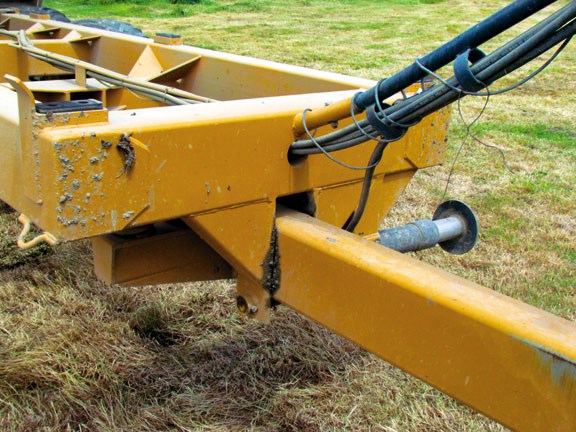 Agmech's reputation for hard wearing machinery was proven yet again this month when we tested the multi-purpose SilageMaster 2.15T trailer.
This month I travelled south to the editor's native province of Manawatu. Here, it is not uncommon to see local Turbo supporters walking around with green buckets on their heads, yet my people in the Taranaki get mocked for wearing jerseys resembling bumblebees. Grudges aside, I headed down and caught up with the team at Guthrie Ag Work: Levin contractors who run two Agmech SilageMaster 2.15Ts.
Previously a dairy farmer, Guthrie Ag Work owner/operator Andrew Guthrie runs a team of contractors as well as sub-contracting to others, sometimes up to 150km from his home base.
Guthrie says one of the biggest challenges he faces as a sub-contractor is having reliable machinery available at all times, as it's frequently called upon. Twelve-months ago, Guthrie found himself in need of a new trailer. After some shopping around, he couldn't go past Agmech trailers for their build quality and 'bang for your buck'. It proved to be a great investment and three-months later he bought a second SilageMaster — both now working under the Guthrie Ag Work umbrella.
Versatility was another big selling point for Guthrie, who carts large amounts of metal during the winter and hay and silage through the summer. With the addition of the deck extension, he can now cart up to 20 round silage bales, and has managed to carry 64 big square straw bales with this extension.
The two trailers are pulled by a John Deere 6930 or 7530. Both trailers are fitted with 50km/hr boxes, as they are often required to carry large loads with round trips in excess of one-and-a-half hours. These trailers have the capacity to carry 14-tonnes of silage, so it's cheaper to cart from the chopper to the pit with tractors, rather than trucks, on trips less than 15km each way. This, in conjunction with the trailer's large tyres — resulting in minimal soil compaction — gives the SilageMaster its competitive edge.
The Build
In the November issue of Farm Trader, I was lucky enough to experience the true build quality of Agmech machinery when I tested the silage wagon. In terms of hard-wearing and well-constructed machines, Agmech won't let you down.
On the front of the trailer you will see the model name — SM 2.15T, which stands for the range, (SilageMaster), the series (2), and the version (15-tonne). The SilageMaster range is the more heavy duty of Agmech trailers and is designed for tipping cycles all day, every day.
On the day of the test, the SM 2.15T's durability was on full display as the team at Graeme Bagrie Contracts Ltd spent the day chopping silage. These contractors run two older Agmech 12-tonne trailers, which have carted countless loads of metal, grass and maize silage. The only cost to the company have been the ram seals; you can't argue with that.
To read the rest of this article, pick up a copy of the January issue of Farm Trader, on sale now!
For the latest reviews, subscribe to our Farm Trader magazine here.
Keep up to date in the industry by signing up to Farm Trader's free newsletter or liking us on Facebook