Case IH JXU105 Review
---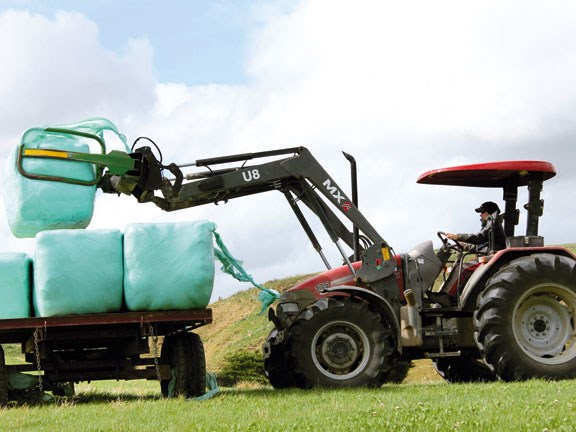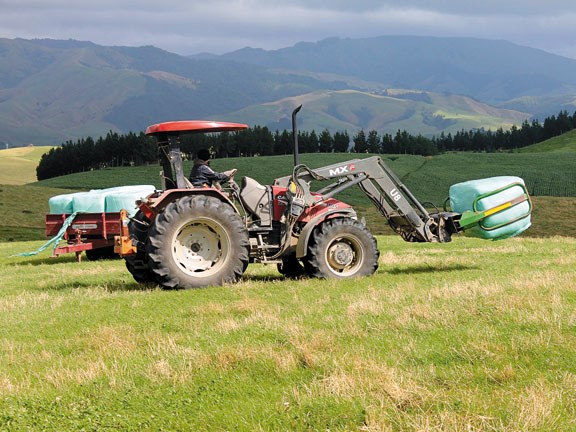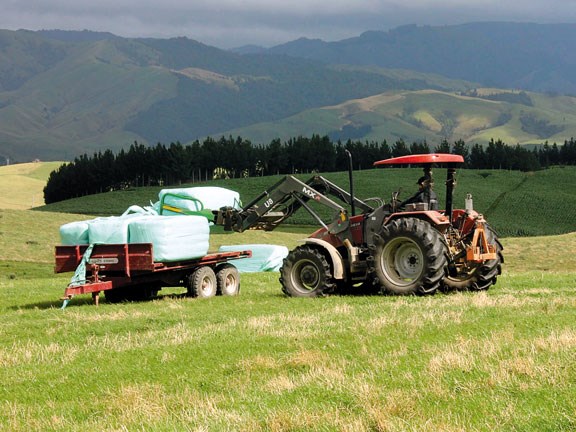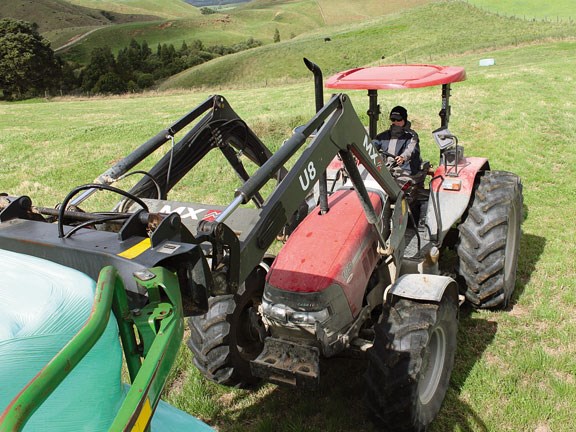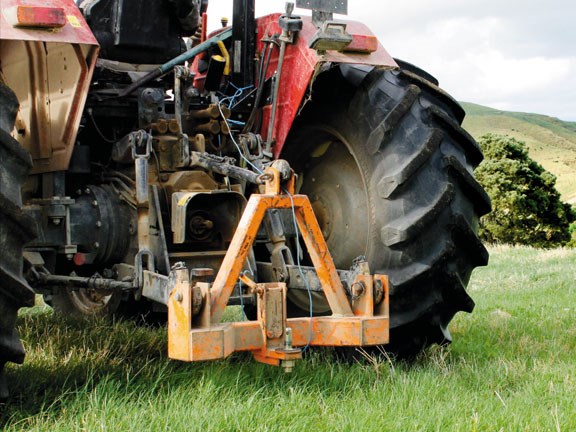 It would be safe to assume the Case IH JXU105 is one of Mark Fouhy's favourite tractors, having appeared in the background of many of his photos over the past couple of years. Because of this, Mark decided it was time his trusty Case IH took centre stage for a change and gave it a test all of its own.
I 'll admit it, I have a soft spot for the Case IH JXU105 and, as I found out from Ben Peters of Giltrap Agri Zone, I'm not alone. According to Ben, the JXU105 is one of the brand's bestsellers in the Waikato region.
In my opinion, its simplicity surely plays a big part in its popularity — when you buy this machine there's no need to read through screeds of material before you can even start it up. It's simple to operate and most of the functions are the same as they've always been in previous Case IH models over the past few years. But there are some features that have moved with the times, including a modern Case IH diesel engine that's tier-3-compliant, which helps keep fuel costs down, and minimises your carbon footprint. But as well as the engine, there are a host of other impressive features the simplistic JXU has to offer.
Transmission
I've always found the 24 x 24 transmission to be very effective. The huge amount of torque available right from the bottom of the rev range helps the JXU pull through even some really bad gear changes, and if you're in the right gear, the powershift will still allow you to change, even under load. I mostly use the 'II' and 'III' ranges for general everyday work and a lot of loader work. I find range 'I' is good in tricky situations and tight gateways and as yet, I haven't needed to test out the full speed limitations of the 40km/h box fitted.
PTO
With all JXU models, you get an electro-hydraulic 3-speed PTO (540/540E/1000). All the PTO functions have yellow knobs, easily worked out by any new operators to the tractor. PTO engagement is by a pull knob on the right-hand mudguard. To change the speed of the PTO, the selector is located behind the seat, on the right-hand side of the operator platform. In my situation, I haven't had any need to use the 1000rpm speed, but find the 540E is good for operating the spray unit, lower tractor noise being the big plus, with small fuel saving an added bonus.
Hydraulics
The Cat II linkage arms and three rear remotes are supplied by a 61L/min oil pump. The steering circuit is supplied by a separate 36L/min pump, which is good for loader work, meaning the loader doesn't stop rising as soon as you turn the steering wheel. The controls for the three rear remotes (an extra bonus one, over the two offered as standard for other tractors in this range) are colour-coded to match the ports on the rear of the tractor aiding in simplicity of operation. The open cab of the JXU tested features mechanical hitch controls (lever type rather than a dial) but you still get a quick lift/lower to predetermined height, which is handy for ground work. There is also a mechanical raise/lower on the rear mudguard to make mounting implements easy, without having to jump and adjust, or get caught dangerously reaching through from the back.
Operator platform
A large, flat operator platform is what you get with the JXU range, the wide (480mm) dynamic front mudguards do a good job of keeping the mud down and the platform from becoming slippery. With the operation platform being rubber-mounted, along with the weight-adjustable sprung seat, vibrations and noise while operating are kept to a minimum. The steering position is reach and height-adjustable as well, for different-sized operators.
Front end loader
This particular JXU105 spends most of its winter loading and feeding out maize silage and grass baleage. Bales can weigh up to 800kg but the machine handles well, given the high oil flow rates provided by the hydraulic pumps. As you may have guessed, it does a fair bit of going backwards and forwards most days. This is where the wet-clutch, power shuttle comes in handy. The JXU is well-suited for these loading jobs, helped in part by its manoeuvrability, with a 60 degree steering lock. This tractor had an MX loader, with joystick and third service fitted from new with standard bucket/rata silage forks and hustler soft hands. I am sure other loaders would fit and work well also — it would mostly depend on what attachments you may already have and want to use on the tractor/loader.
Other
The JXU range goes from 75 to115, with model numbers being within one to two horsepower of their rated capacity. The range is available in open platform, or air-conditioned cab comfort. Different specifications can be added to the JXU if you choose, such as hydraulic or pneumatic trailer brakes for road haulage or front linkage with 1000rpm PTO.
For the work this JXU does, the open platform is the best option, with a good set of wet weather gear. It is a lot faster to get off and on than climb in and out.
Summary
For a cocky needing a tractor for a wide variety of day to day tasks around the farm, a JXU is certainly a good option. Personally, I believe the three best reasons for buying a JXU are: simplicity of operation; stability on the hills, coupled with good riding qualities over rough terrain; and build quality, equating to reliability and many years of good service in your business. Being a top seller for the brand, you may already know of a farmer operating a Case IH JXU, so you may want to ask them what they think of this handy little workhorse.
For the latest reviews, subscribe to our Farm Trader magazine here.
Keep up to date in the industry by signing up to Farm Trader's free newsletter or liking us on Facebook