Test: Honda XR125L Duster
---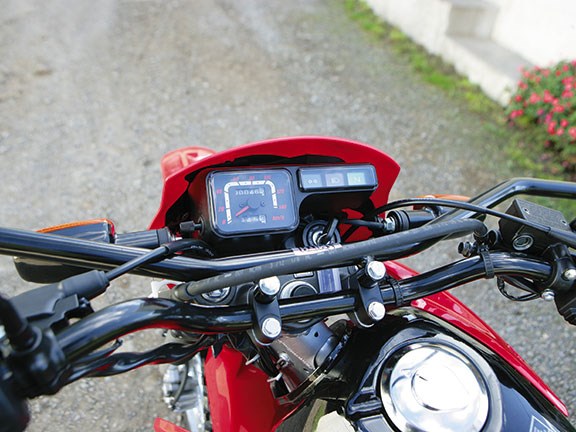 Simple controls coupled with an electric start makes for ease of use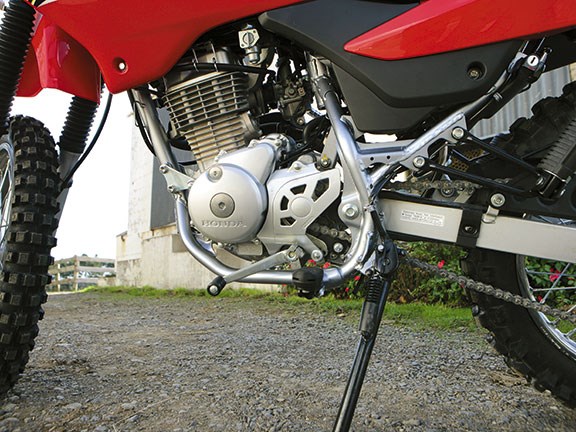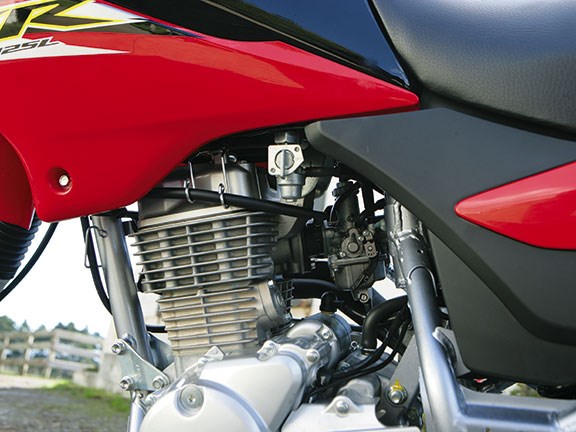 Choke tucked away under the seat — not ideal placement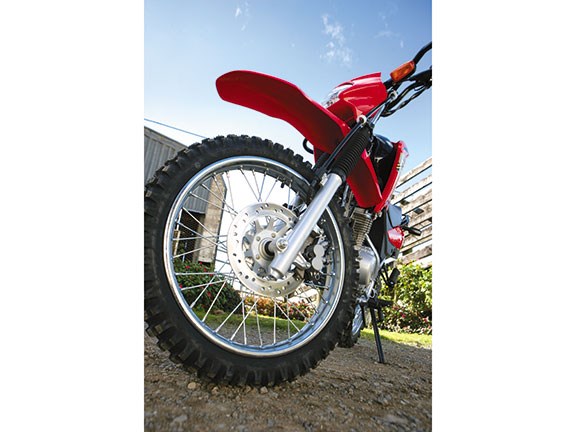 240mm disc up front provides decent braking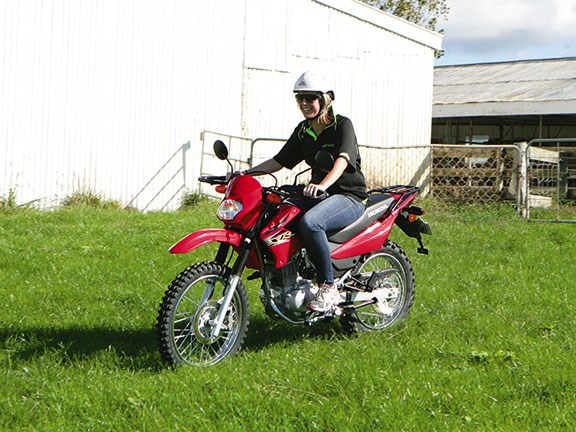 Low ratio sprockets for superb low-peed handling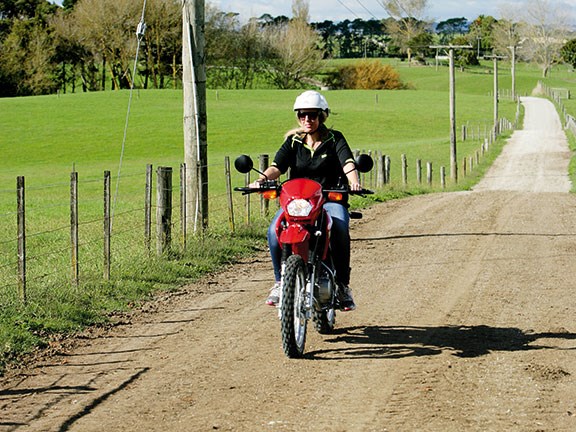 Chop through the gears and the bike's got a nice turn of speed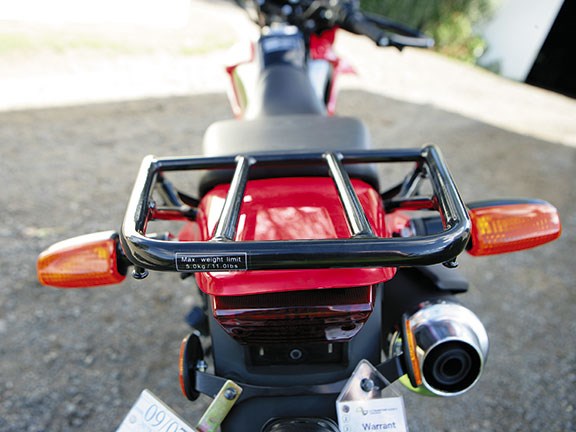 Handy carrier on the rear guard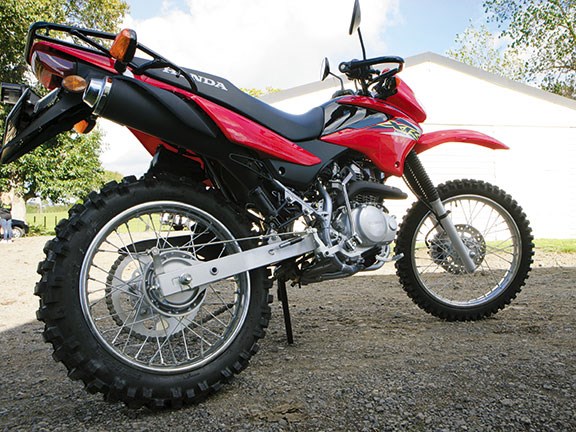 825mm seat height means even the short-legged can touch the ground with ease

Honda's XR125L Duster has been puttering around Kiwi farms since its release in 2011, so we thought we'd throw our own southern man Shane Solomon on one for a blat around the paddock. However, he had other ideas.
Honda's XR125L might look like a refugee from your typical six-day enduro, but you're as likely to see one popping over a tabletop at your local MX track as you are meeting a straight-talking politician. But that's not a bad thing at all. You see, the XR125L Duster isn't built for the Travis Pastranas or Josh Coppins of the world (although I'm sure the former could easily back-flip one). Nope, it's a work bike through and through. I tested this little farm bike when it first came out, so for this re-visiting of the XR I thought it would be a good idea to chuck our Farm Trader Ed Rachel on it to see what a country girl from the Manawatu thought.
The XR calls on its trail bike heritage with a quiet, smooth-running and responsive single-cylinder, four-stroke powerplant delivering bloody excellent hill-climbing torque. Yeah, sure, at a mere 125cc the bike could do with a bit more oomph – the engine delivers just 8.3kW or under 11bhp – but the rugged and reliable air-cooled engine is tuned for low-to-midrange performance, rather than out-and-out top speed. With 7.2 percent more power and 6.9 percent more torque, coupled with that low ratio rear sprocket, it's just the sort of power delivery you need for keeping up with the flock or shepherding the herd down from the back paddocks, and the five-speed box should ensure fast transition round the farm. A drilled 240mm disc up front and a 110mm drum at the back take care of stopping duties, while the long-travel suspension eats up the nastiest of terrain.
The XR might have motocross styling, but the seat is only 825mm high, and with super pliant suspension even a short-arse will be able to get both feet on the ground. Plastic bodywork helps keep the weight down to 119.8kg. An electric starter combines with maintenance-free digital electronic ignition to ensure quick and easy starts – no need to worry about cracking the ankles on a kick-starter. And the sealed battery means the electrics stay nice and dry. As do the front forks, fitted with fork boots. Mud-protecting suspension gators and mud flaps as standard also mean less maintenance and no more muddy leggings.
Built on a rugged, semi-double-cradle steel tube frame, the XR125L offers optimal strength, rigidity and light weight for quick, assured handling over virtually any of the countries rugged farm conditions. The large, 12-litre fuel tank allied to the XR125L's fuel economy offers real long-range riding and is good for up to 300km or a week's worth of daily usage round the farm.
Other bits and bobs that come standard with the XR are the ubiquitous rear carrier for transporting light loads and essential equipment (read: farm dogs), chunky off-road rubber, handlebar protectors and, best of all, the XR 125L Duster is more competitively priced than the NXR 125 which it replaced, now only $3477 excluding GST.
So, Rachel, how does it handle? "Very well. The XR is one of the better ones for low-speed handling over a variety of terrain. It's ridiculously easy to navigate down steep hilly sections and will tootle along at walking pace without the need to feather the clutch. Chop through the gears and the bike's got a nice turn of speed, changing direction quickly without a great deal of rear wheel spin."
Only really two gripes with this bike. One, the choke is tucked right under the seat on the left, behind the fuel cock, so quite tricky to get to. I'd like to see it moved to the bars, like it is on Honda's quads. Also the bike only comes with one kick stand, on the left. Would be better to have one each side, as its competitors do — save having to manoeuver the light wee beastie around to park it on hills.
But on the plus side is the electric start, something missing on both the Yammy AG100 and Suzuki TF125.
Overall the XR125L Duster is right up there with the competition. It does the job of an all-round farm hack brilliantly. Great fuelling, nice suspension and superb low-speed handling makes for a good little package at a bloody good price. Yes, the top-end could do with a few more horses, but in reality the bike has enough grunt for what its makers have intended it for — the Kiwi farmer who needs a reliable, well-built, go-anywhere two wheeler.
Specifications

Engine

Four-stroke, single-cylinder, air-cooled OHC

Displacement

124.1cc

Ignition

CDI, electric start

Transmission

Five-speed

Dimensions (L x W x H)

2100 x 820 x 1126mm

Seat height

825mm

Ground clearance

243mm

Wheelbase

1361mm

Fuel capacity

12L

Suspension front

Telescopic fork/180mm

Suspension rear

Single shock/150mm

Front brakes

Disc 240mm

Rear brakes

Drum

Tyre front

90/90 19

Tyre rear

110/90 17

Dry weight

119.8kg

Farm kit

Front and rear knobbly tyres, handlebar protectors, low-ratio sprockets and chain, fork boots, mud flap

Price

$3892 including GST
For the latest reviews, subscribe to our Farm Trader magazine here.
Keep up to date in the industry by signing up to Farm Trader's free newsletter or liking us on Facebook