Test: Isuzu D-Max
---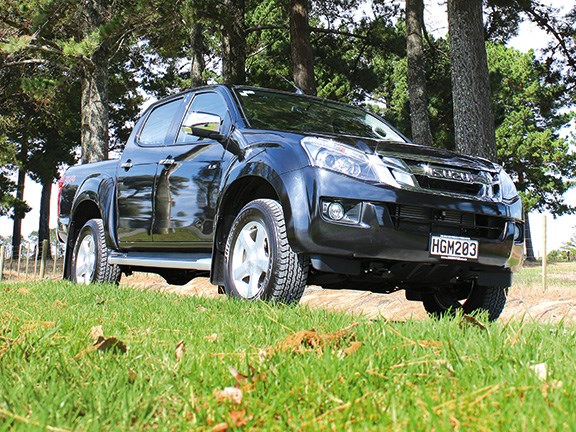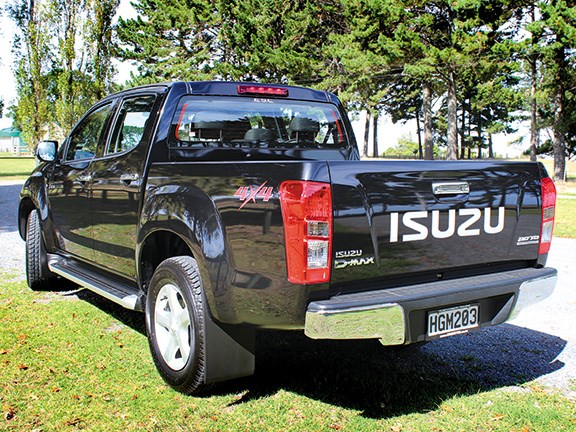 Isuzu wears its branding big and bold, and has every right to do so.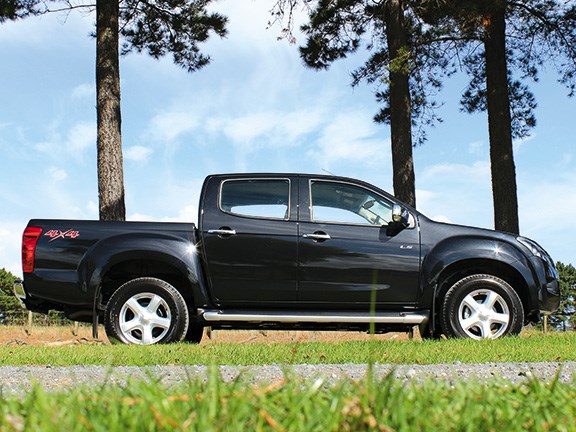 At time of writing, the LS Crew Cab was the range header, but you'll find a new LS-T on offer now with standard roof rails, leather interior and other trinkets.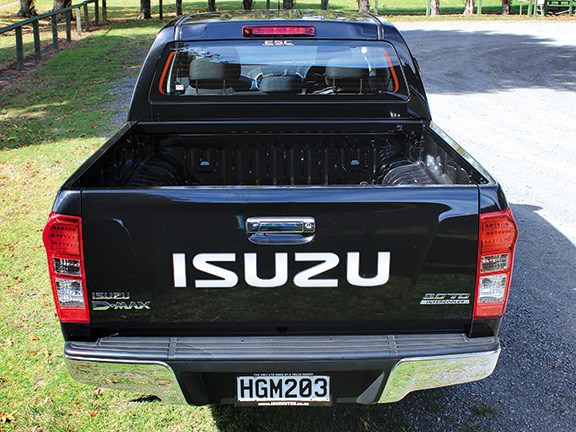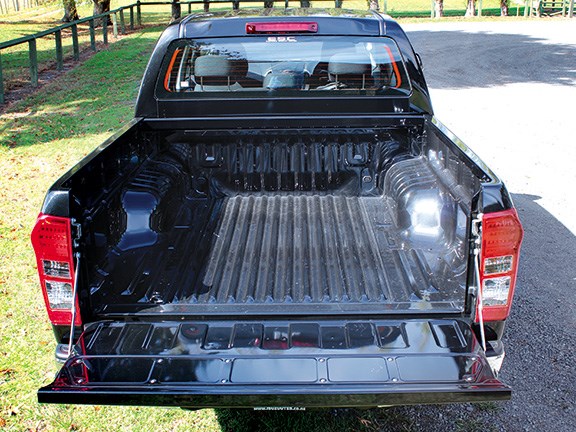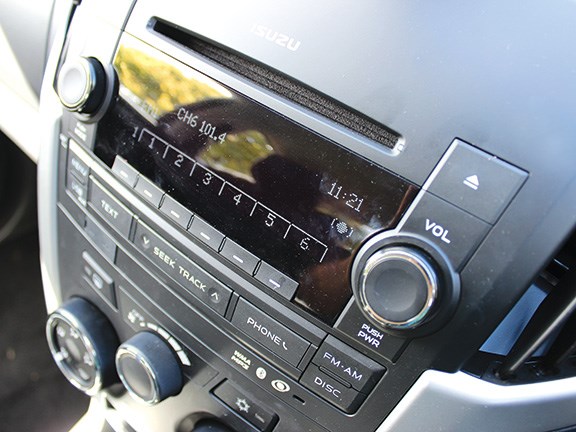 Stereo system is Bluetooth-capable and will play your MP3 files from external devices too.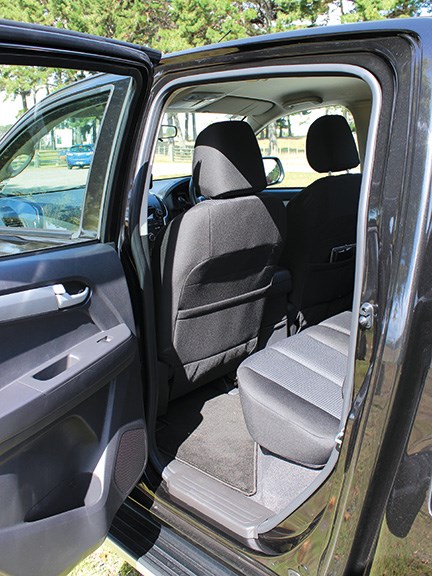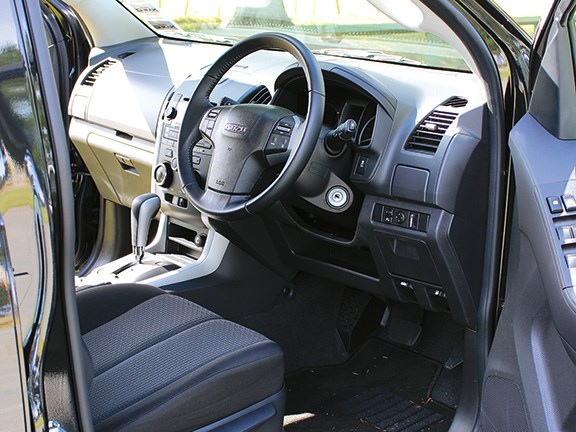 The cab is comfortable and features plenty of kit in LS trim.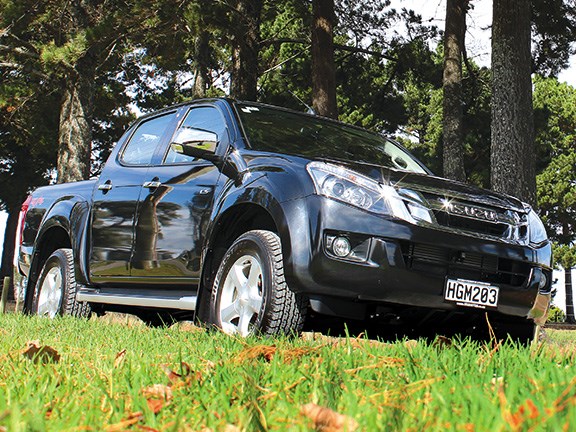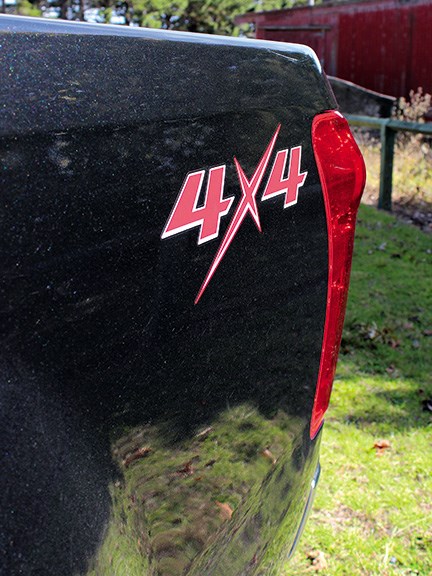 With truck-builder roots and an impressive array of comfort features, the Isuzu D-Max has quietly gotten on with proving itself a serious player in the busy ute market.
Of all the brands of ute available to Kiwi light commercial buyers these days, the Isuzu D-Max is the only one manufactured by a specialist truck-maker. Where robustness and reliability is concerned, that surely has to count for a lot.
The Isuzu D-Max lineup
Since Isuzu broke free of General Motors and reintroduced the brand as a stand-alone nameplate a handful of years ago, we've seen two generations of the company's D-Max lineup on sale here. Not only does the new D-Max up the ante in terms of standard spec, but the brand itself has become ever more visible.
We checked out the range-topping 4WD LS Crew Cab, which heads up a lengthy selection of body styles in both 2WD and 4WD formats (there are 10 models in all, spread across LX and LS grades in Single Cab Chassis, Space Cab, and Crew Cab configurations and with a mix of five-speed manual and five-speed automatic gearboxes).
What's more there are two additional D-Max models arriving shortly from the time of writing — a new 4WD Space Cab with the auto 'box (only a manual is currently available in this body style) and a brand new range-topper, which takes our test LS as a base and adds standard GPS, reversing camera, roof rails, and leather upholstery, among other tidbits.
The LS-T, as it'll be known, will retail for a four grand premium over the $56,990 ute you see here, so if the top spec D-Max LS looks tempting on paper, the incoming LS-T could be worth investigating, representing good value as it does.
Test-driving the Isuzu D-Max
As you'd expect from Isuzu, the D-Max walks the talk off-road, with Terrain Command technology ensuring smooth transitions between two- and four-wheel traction. Thanks to the simple switch system, swapping into 4H can occur at any speed up to 100kph.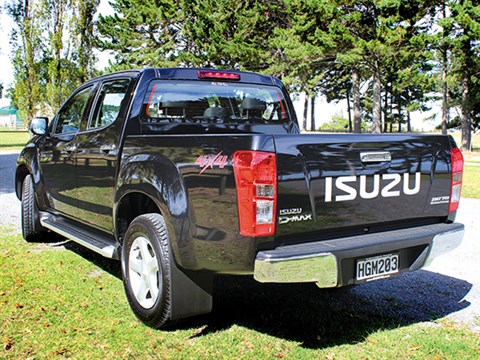 Full traction control and stability control software is also standard on all models. Our Crew (double) Cab ute also featured six airbags, including dual front, side, and curtain airbags for passengers in the rear.
The link back to the parent company's big truck division is most apparent in the D-Max's chassis setup, which is made up of full-length, heavy-duty, truck-style architecture, with seven cross members keeping everything nice and solid.
Our tester was pretty fresh out of the box with barely four figures on the odometer, but regardless, the solidness of its build quality was quite apparent, bouncing it across fields suggested to us you shouldn't expect to hear any squeaks and rattles out of this ute for a long time.
Dimensionally the D-Max is on par with its segment rivals, and with a body style-dependent load capacity of 1010kg and braked tow rating (for the automatic version) of 3000kg, this ute is as usable as you'd expect. With a tray load area of 1552mm in length and 1530mm across (or 1150mm between the wheel arches), the cargo-carrying ability of the D-Max is similarly competitive.
Also meeting expectations was the level of in-cabin kit the D-Max LS arrives with. Factory integrated Bluetooth hands-free calling and an MP3-friendly stereo are two items that have fast become absolute necessities (well, for this writer anyway) and the Isuzu features both.
In fact, the audio setup is worth noting as it features a unique SkySound speaker system which utilises roof-mounted speakers to effectively amplify sound around the cabin. It's like the entire roof panel is one big speaker. Add to this 6x9-inch speakers in each of the front doors, and the sound is much better than you'd expect from a regular ute.
The verdict
At one end of the ute spectrum you have the heavy-hitter brands fighting it out for segment superiority in what is undeniably a buoyant market. At the other end you have newer brands offering reasonably thorough packages, but which lack the market longevity so often a key component of any purchase decision.
In this regard the Isuzu D-Max represents a unique way of standing out from the crowd. It's neither a heavy-hitter (in terms of marketing spin), nor is it a newcomer. It's a solid, well-built ute that ticks a multitude of boxes in terms of capability and kit, at pretty reasonable prices.
Add to this a good warranty package and a model range that offers something for all, and for our money, the D-Max is probably New Zealand's best ute you haven't yet considered.
For the latest reviews of farm machinery, subscribe to Farm Trader magazine here.
Keep up to date in the industry by signing up to Farm Trader's free newsletter or liking us on Facebook