Review: Joskin BETIMIX RDS 9000 trailer
---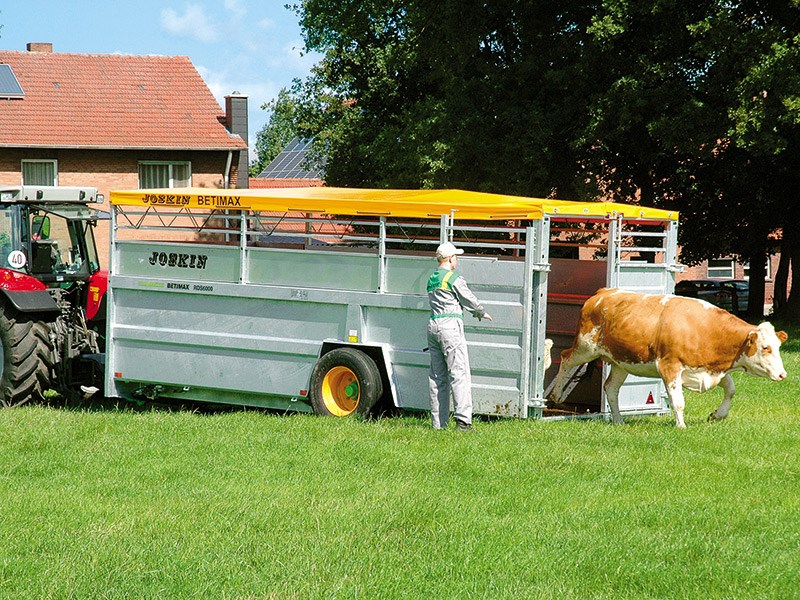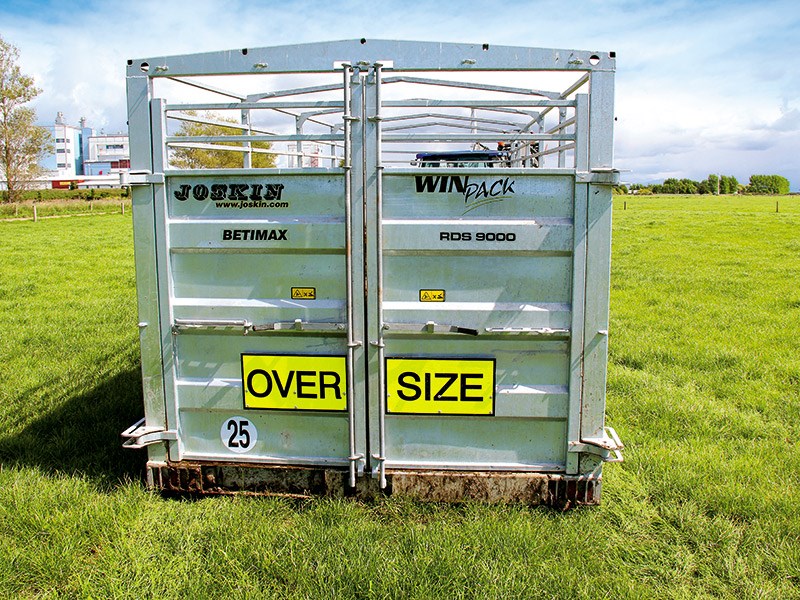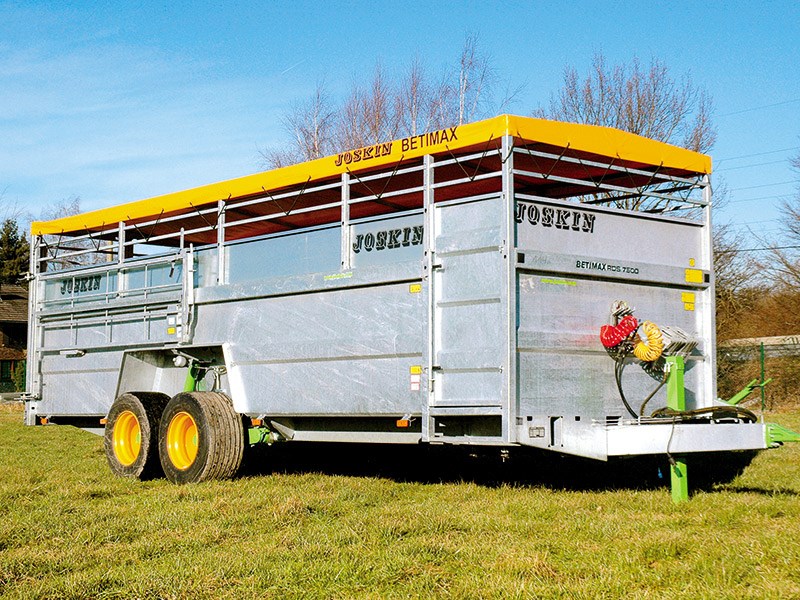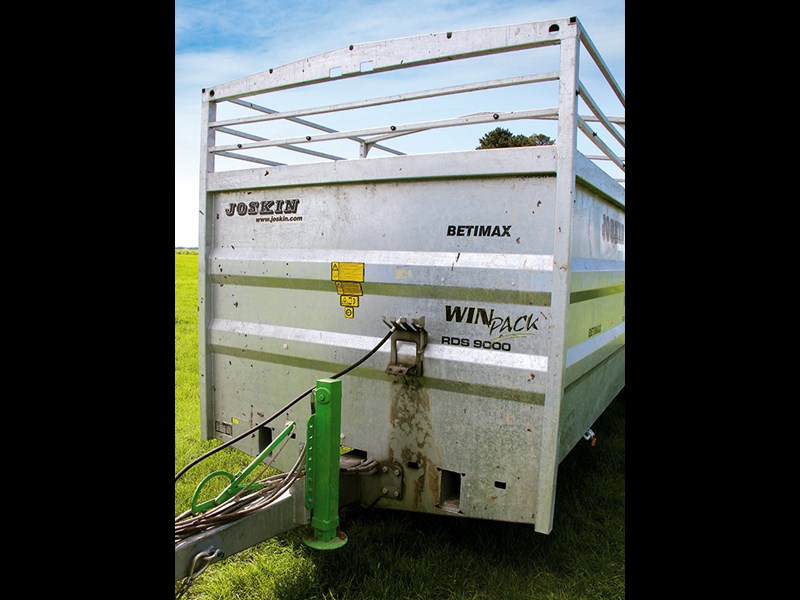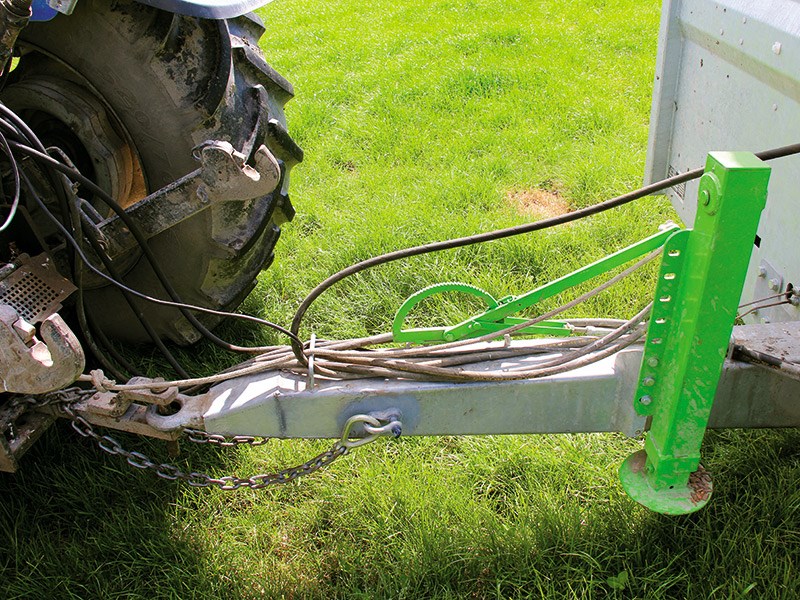 The hydraulic jack makes hitching a breeze while the narrow drawbar means the turning circle isn't compromised.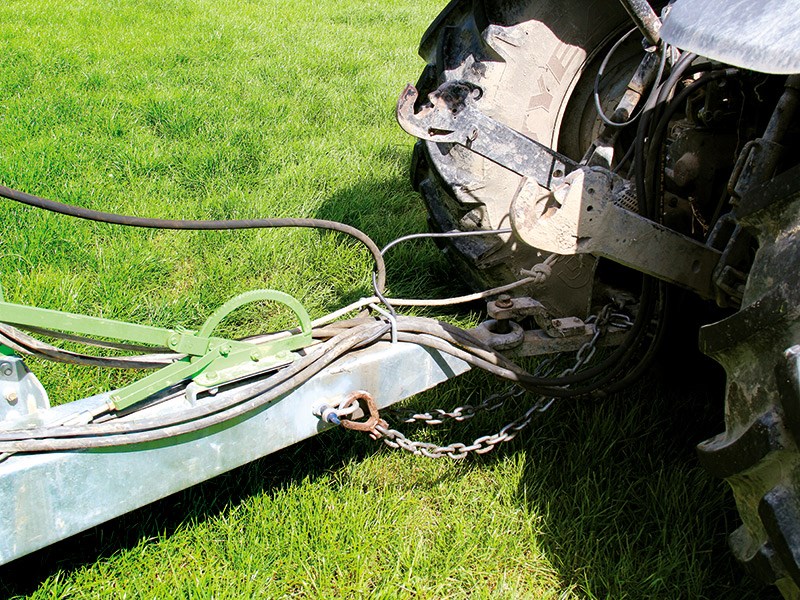 Just two spools (and a trailer brake valve) are needed to operate the machine.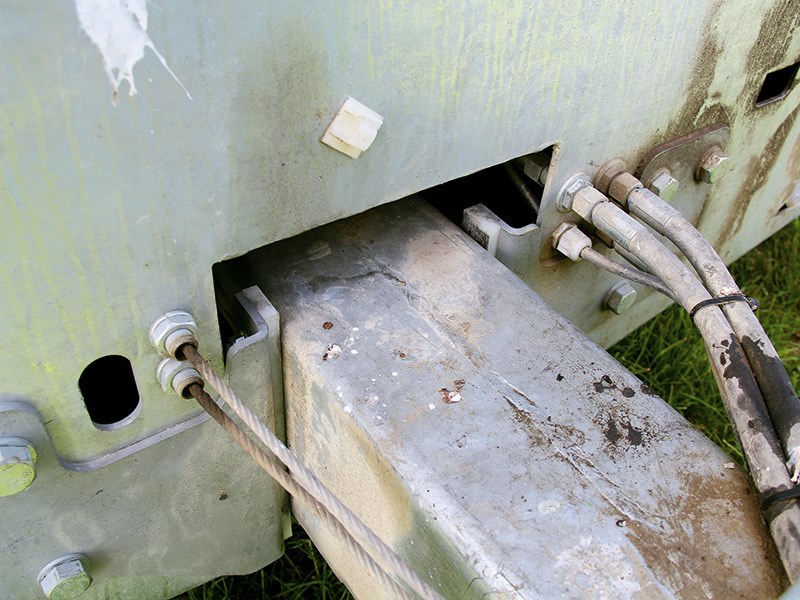 The drawbar suspension is courtesy of a single leaf spring.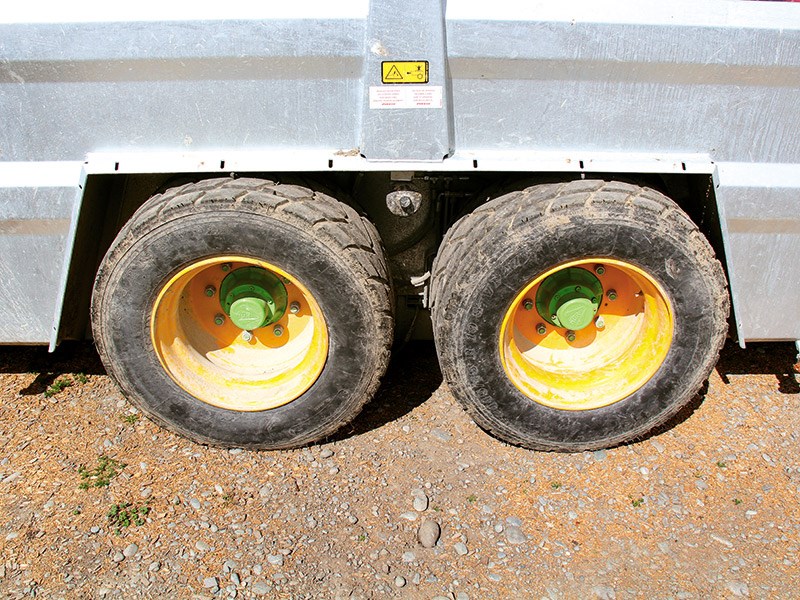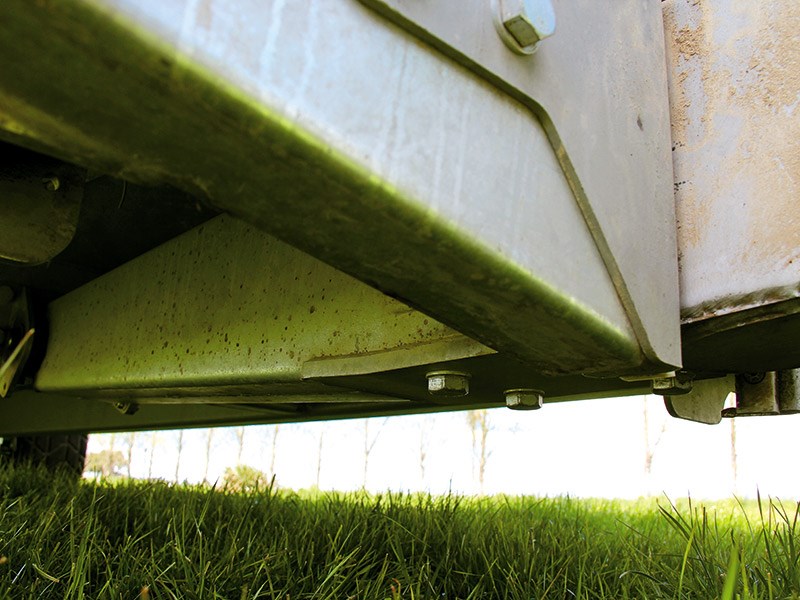 As dairy prices continue to tank and beef prices reach record highs, the beef guys thoroughly deserve to take advantage of the current prices.
Dairy farmers will probably be hoping to never again receive a large payout. It seems that every time there is a record high, we then experience record lows the next season. This means farmers must think outside the square. Being a resourceful bunch, this generally means trying to do more stuff ourselves.
My resourcefulness involved the idea of culling the whole herd, given there is more money in the schedule than milking them. Plus this idea brings the added benefit of not actually having to milk them. However, my wife doesn't think this is such a great idea.
The jury is still out on my philosophy, but I will tell you who is onto a winner: Matt Donehue who farms in the shadows of Fonterra's Clandeboye factory in South Canterbury.
Moving calves, beef cows and dairy cattle between the four blocks they own and lease (some of which are an hour away) was costing up to $35,000 per year. To do it themselves was an obvious cost saver, but the Donehues were unsure of their options.
The most obvious choice was buying an older stock truck. However, the running and compliance costs didn't stack up, plus you need somebody with a heavy traffic licence to drive it all the time.
That's when Matt started talking to the team at Farm Chief and discovered the Joskin BETIMIX RDS 9000 trailer.
There were two main reasons they opted for the Joskin, over the stock truck option. The first is the sheer simplicity of the machine; very well made and very little to go wrong – always two things that tick most farmers check lists.
Secondly, is the fact the trailer is easy to tow with a 100hp tractor. More importantly, it can be driven by most people, offering significantly greater flexibility.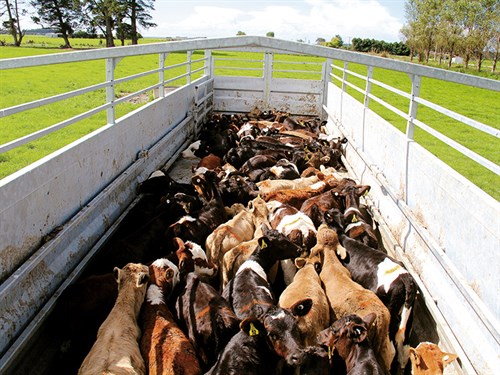 Machine features
The Joskin has a tubular chassis, a four-millimetre monocoque body and side walls which are pressed from one piece for greater strength and water tightness. The sides are 120cm-high, and the added top railing gives the RDS 9000 test trailer an overall height of 2.1 metres.
At nine metres in length and 2.2-metres-wide, this equates to a floor space of 20m3. That's enough floor space for Matt to fit either 16 big 600kg freshly calved cows, 50 350kg calves when moving between blocks or 70 100kg weaners when heading off the dairy farm and out to grazing.
Joskin has designed the BETIMAX trailer to essentially kneel down, rather than sit flat on the ground. This has two major benefits. The first is the very low loading height. At just 14cm, it is ideal for people who have blocks of land that are not well set up in terms of cattle handling facilities; you simply load them out of the paddock.
The second benefit is the trailer can be fully lowered then raised slightly. This will lift the nose first and leaves the trailer on a nice slope to remove the two rear 50mm bungs and hose it out. Once fully raised the transport height of 63cm is more than enough for getting around the farm.
So the underside of the trailer doesn't get a bad case of gravel rash, the lift rams are fitted with a safety device preventing the vehicle from falling down if a hydraulic hose blows, which I'm sure the cows are grateful for.
For rear loading, two swinging doors (which open like container doors and swing out either side) are mounted on hinges and can be set in different opening positions. The hinges move the doors away from the entrance of the trailer, so it opens over the entire width and the doorway is not blocked. This is particularly handy when dealing with freshly calved hormonal cows. If front unloading tickles your fancy, an 80cm side door is located on the right-hand side of the trailer.
Partition gates can split the trailer into three different pens for carrying different classes of stock. Although the idea is good, they are not strong enough for large angry cows and as a result, a winter project for Matt is to beef these up. However for calves they work perfectly.
The floor is covered in a soft three component resin which has anti-slip and is much more soundproof than hooves banging around on metal.
Other things worth mentioning
Drawbar suspension with a single cross-spring
Comes set up for a cover if you decide to put one on
Non-slip bulb plate floor with three coat resin
The recessed wheel arches have no sharp edges and are set high enough to stop the cattle trying to jump over them
Protected electric lighting system because I'm pretty sure cows don't like being shocked
Hydraulic jack
Fully galvanized
Large 435/45R19.5 tyres make the trailer easy to tow both on the road and in the paddock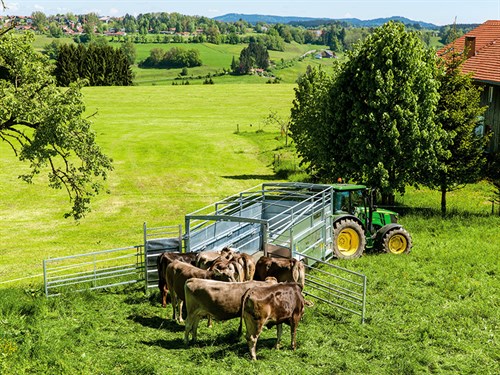 The verdict
This is a machine that is very scarce in the New Zealand landscape and there is a very good reason for this. It suits a small portion of the population; most of whom will be carting large numbers of cattle large distances.
The beauty of these machines compared to a truck is that there are few moving parts. This directly correlates to not much to go wrong, which I would say is a good thing for Kiwi farmers who have a habit of breaking stuff.
With this machine, it is not a question of whether it any good or not (it is), but a question of whether you can you justify one? If you can, then get stuck into one of these bad boys. They come in a variety of sizes with single and tandem-axle variants, so I'm sure there will be one to suit your needs, none of which will disappoint.
Thumbs up
Low loading height 
Safety valve in lift rams in case of a hydraulic leak
Very little to go wrong on the machine
Drawbar suspension
Allows you to move cattle when it suits you
Can be towed easily with a 100hp tractor
Fully galvanised so will last for years
Non-slip floor
Rear lip keeps the slurry inside the trailer not spewing all over the road
Thumbs down
Needs heavier latches for the partition gates as cows can break them
The rear lights are located at the bottom which gets covered in muck as the animals unload, they should be on the side – easier to see and less likely to be damaged
For the latest farming news and reviews, subscribe to Farm Trader magazine here.
Keep up to date in the industry by signing up to Farm Trader's free newsletter or liking us on Facebook