Review: REM GrainVac
---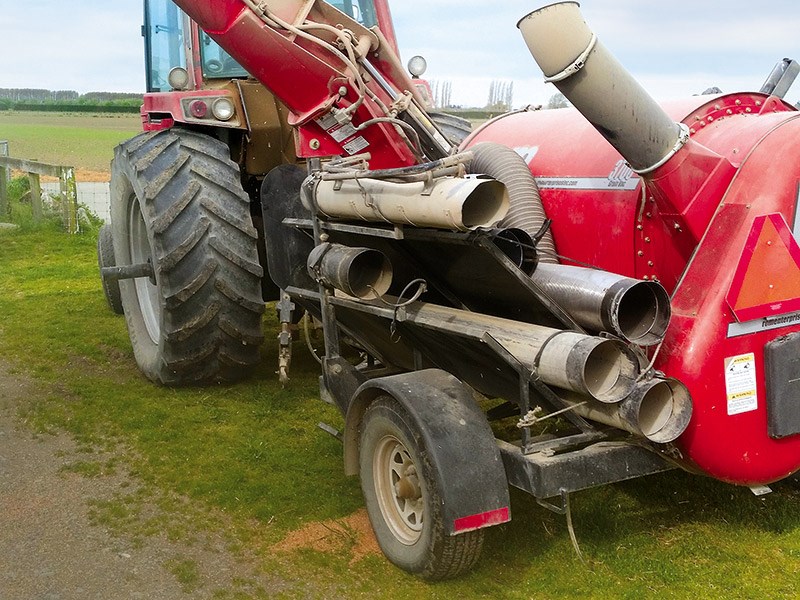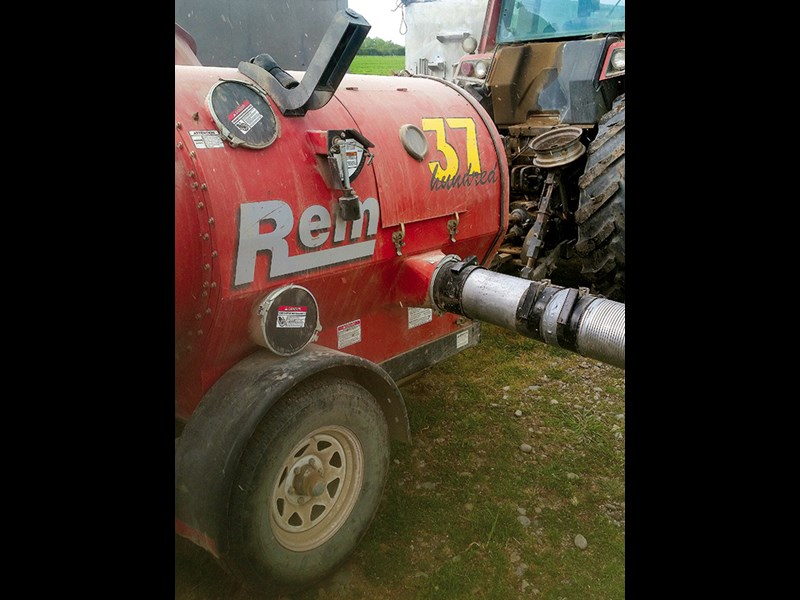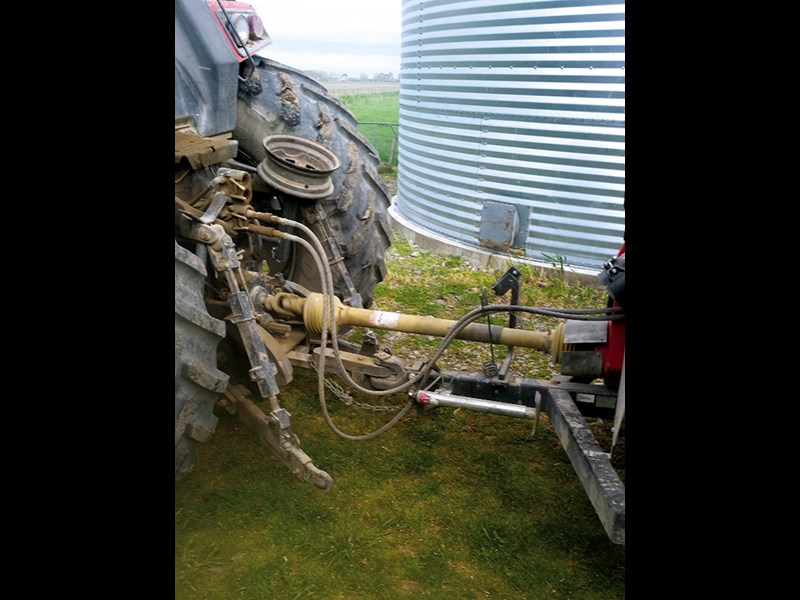 Down south, there's a transport company that is always looking for ways to increase efficiency. After taking a punt on a REM GrainVac machine more than a decade ago, the business has gone on to become a major fan.
As I approach Ashburton, I'm a little nervous about meeting Jock Ross, the 6'8" former All Black and absolute legend of mid-Canterbury rugby.
These days Jock owns Ross Brothers Transport, a family business specialising in the cartage of bulk grain, mainly wheat, barley and fertiliser. Also regularly loaded onto the fleet of trucks is woodchip. Demand for this has soared in recent years, with dairy farmers using it in calf sheds and it has been a useful addition to the business in terms of winter turnover.
Gearing up for the busiest months; traditionally January and February when harvesting gets underway, Ross Bros also operate a grain drying and storage facility, dealing with speciality crops such as grass seed, redbeet and radish.
Arriving at the Ross Bros depot, 10 kilometres west of Ashburton in the Lagmhor district, I am greeted by an array of trucks and tractors, augers, and even a couple of old T-lines parked up alongside some newish Isuzu's. With every tractor an International, the lone JCB stands out like a vivid yellow interloper.
It's all a bit mind-boggling, but I'm keen to look at the two REM 3700 GrainVacs; designed for the user needing to move a lot of grain, and fast. This high capacity machine can operate at up to 10,000bu/hr during full bin load-out and between 4000 and 5000bu/hr with 50 feet of hose at full bin load-out.
It took a little convincing to win over Jock in terms of trying the machine, but now he is a definite advocate.
Ross Bros Transport
Established in 1985, Ross Brothers Transport is owned by Jock Ross, who set it up shortly after arriving back from a rugby playing stint in the UK.
"I'd always had something of a fascination with trucks and transport," admits Jock, "and having grown up on the family farm, I'd been responsible for handling the grain, among other things."
With four sons and a daughter, it is oldest son Jarrod who is second-in-charge of Ross Bros. Youngest son Adaam is returning from Perth shortly to also be involved. Cameron runs his own electrical company in Ashburton, while Isaac is plying his trade on the rugby fields in Japan. Daughter Hannah manages a hair salon in town.
The Ross Bros depot is easy to spot; heralded by a large sign. The yard is packed with machinery, and the modest office is conveniently located beside the weighbridge and the original home (which Jarrod, his wife Sally and their four children live in). Jock and his wife Christine built a new house in 2008, just 500 metres down the road.
Meeting Jock is an experience; as he hops out of his chair, I am dwarfed by his sheer size, but quickly put at ease with a warm welcome and good firm rural hand shake.
Jock gives me a brief run down on the history of the Ross family. It is almost 90 years since his grandfather arrived in Lagmhor. Between various family members, four properties were owned and farmed together at one stage, before being set up as separate entities.
Jock's passion for trucks and his years spent immersed in grain handling was the perfect grounding for establishing his own business. The family joke is that if Jock's wife Christine would let him, he would probably take a bag of barley or wheat to bed.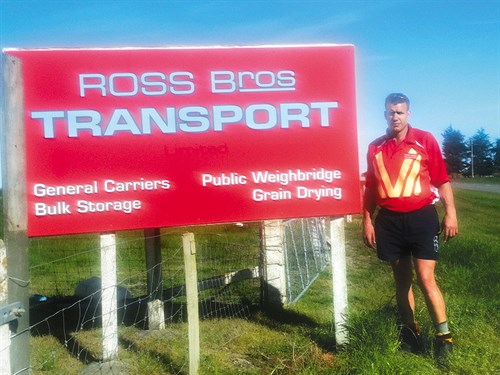 Ross Bros Transport kicked off with a TK Bedford added to the fleet (which consisted of a petrol Acco 1910). The core role of the Ross Bros operation was the cartage of bulk grain; wheat, barley and fertiliser.
"In the mid-80s a hell of a lot of malting barley was grown in mid-Canterbury and was carted through to the malting company at Heathcote, and there were big shipments overseas out of the port of Timaru," explains Jock. "The grain was shifted from the farmers silo onto the truck and trailers by auger.
"If you were lucky enough, you could put an extension on the auger flighting which was called a sweep.
"When we look back on it now, we wonder how we did it with all the dust and shovelling and most of the farmers had a mob of sheep to conveniently shift when the last 20 tonne had to be cleaned out. If OSH had been about in those days they would have had a field day."
Trying new technology
In 1993, John Kuyf from Rakaia Engineering, who had provided Jock with some silos, mentioned a grain vacuum machine to him.
Jock, always a forward thinker, said "Yep let's give it a crack, we can't carry on cleaning out silos with sweeps".
The first GrainVac arrived and Jock admits it was like the best Christmas present ever.
"The only problem was it took so bloody long to load, so what we ended up doing was taking the auger, ripping the tops off silos and sucking the bottoms out, but even that became painful in terms of time management."
In 1995, John (Kuyfy) Kuyf came across Canadian company REM that had designed a GrainVac 2700 model. Ever the sales man, John told Jock that this GrainVac would outlast him.
Everytime Kuyfy comes to the yard, Jock points out the very first REM vac that sits on the scrap heap in the yard. It didn't quite outlast him but it sure did a truck load of work.
That was the start of a long association between Ross Bros, Rakaia Engineering and who are the New Zealand agents for REM.
"We went through three to four REM 2700 GrainVacs and were the only transport company in mid-Canterbury to have one," says Jock.
"The next models were a lot better than the very first one. We were putting 50-60,000 tonne through them a year."
As silos bases got bigger and bigger, time spent in the silo cleaning them out started to frustrate the Ross Bros team.
Kuyfy mentioned the 3700 GrainVac model being used in Australia and suggested a visit to see it in action.
Jarrod took up the challenge and spent a year or so 'harping on' to his father about the 3700 model. However, Jock didn't show much interest, as it was reasonably expensive and also needed a 150hp tractor to drive it.
In contrast, the 2700 model was towed behind the trailer, allowing the farmer's tractor to run it, and not every farmer had a 150hp tractor.
Kuyfy then had the brainwave of bringing a 3700 model into New Zealand and letting Ross Bros have a trial.
"We were like a couple of kids waiting for Santa when John dropped of the new 3700," says Jarrod.
"We grabbed the International 1066, hooked it on and went up the road to a client's place and ripped into a 200 tonne silo of barley. I knew after the first unit was loaded that this wouldn't be going back to Rakia Engineering."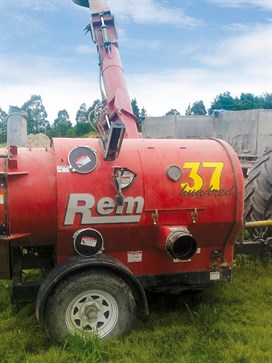 "It was just in another world compared to the 2700. When loading with the 2700 I used to be able to sit in the truck and read the paper while the trailer was being loaded. With the 3700 it was just pouring it out so bloody quickly if you weren't on the case you could have three to four tonne of grain on the ground before you knew it.
"The 3700 can pump out three tonne a minute from a full silo. When you can legally cart 30 tonne, it doesn't take long to load at all."
The 3700 pipes are eight-foot-long compared to seven-foot on the 2700. That makes a huge difference even when carrying the pipes around and the biggest noticeable difference is in the quickness of cleaning out the bottoms of the silos.
"It's now almost enjoyable," says Jarrod. "I get in the silo with my radio earmuffs and do bit of shovelling.
"There was a myth that you didn't need to do any shovelling with the GrainVac. But that's not the case, not in the way we clean out the silos. It took us a while to perfect the art of doing it in what we think is the most efficient way.
"Normally there are two people in the silo, one doing a wee bit of tiding up with shovel and the other in charge of moving the pipes around."
Jarrod says he finds the times goes quicker if he keeps himself busy in the silo. "A bit of sweat on the brow never hurt anybody."
The REM GrainVac is PTO driven, creating a sucking motion from the pipe intake. This takes the grain into the body of the vac, and it is then transferred by auger flighting into the truck and trailer. As more pipes are added to get to the back of the silo, the suck of the vac isn't as good as when there is only one pipe attached. There is a different assortment of pipes in length and shape, each suited to a variety of uses.
It is obvious that Jock and Jarrod have used this vac before and have the operation down to a fine art of cleaning the silo out.
"The black rubber hose is quite handy if you are by yourself, as is a bit lighter than the steel ones and is also more flexible. Normally there are two people in the silo, one using the shovel and the other moving the pipes around.
"Because it is a different material than the steel pipes, when using it, the static it causes make the suck a bit slower. So we really only use that if we doing a small silo.
"The piece of pipe that goes on the end of the hose once you are in the silo is a great device, as three slots along the bottom of it has handles so you can be standing upright to operate. Before this was invented a lot of time was spent bending over moving the pipes around the silo."
This is the second 3700 Ross Bros have used. The first one blew the back compartments to pieces at about the 1000 hour mark, which was disappointing. That was repaired and traded in on another 3700 which sits in a shed at the yard waiting for its turn.
"Jock thinks that once we get them to that 1000-1200 hour, it is probably better to trade them in, as it's better to pay interest on a new one and also our whole operation can come to a standstill for two days if the GrainVac breaks down," says Jarrod.
Jarrod has been dropping hints to the engineers at Rakaia to come up with a device so you only have to hop in the silo at the very end to clean up the last bit.
"Ideally something to have the pipes move in the silo by remote control," says Jarrod.
"It's hard to see how the 3700 could be bettered, but we probably said that when we got the 2700 model," admits Jock.
Jocks parting words were: "Without this GrainVac we wouldn't be doing what we do now."
For the latest farming news and reviews, subscribe to Farm Trader magazine here.
Keep up to date in the industry by signing up to Farm Trader's free newsletter or liking us on Facebook