Materials handling: JCB 533-105 telehandler
---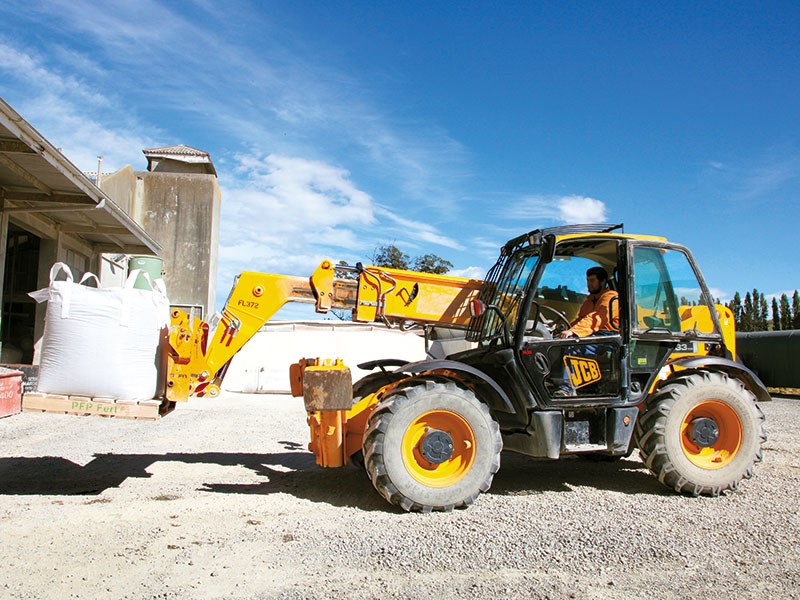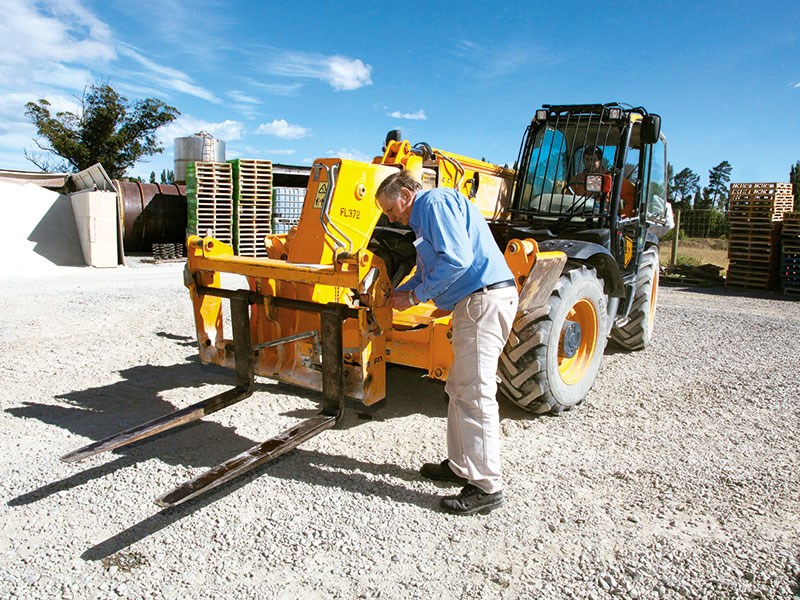 Andrew releases the forklift tine safety lock.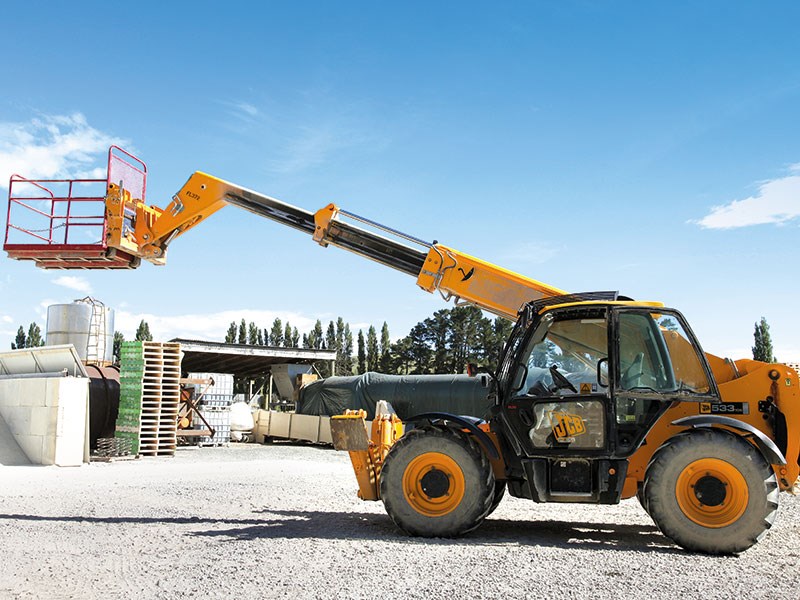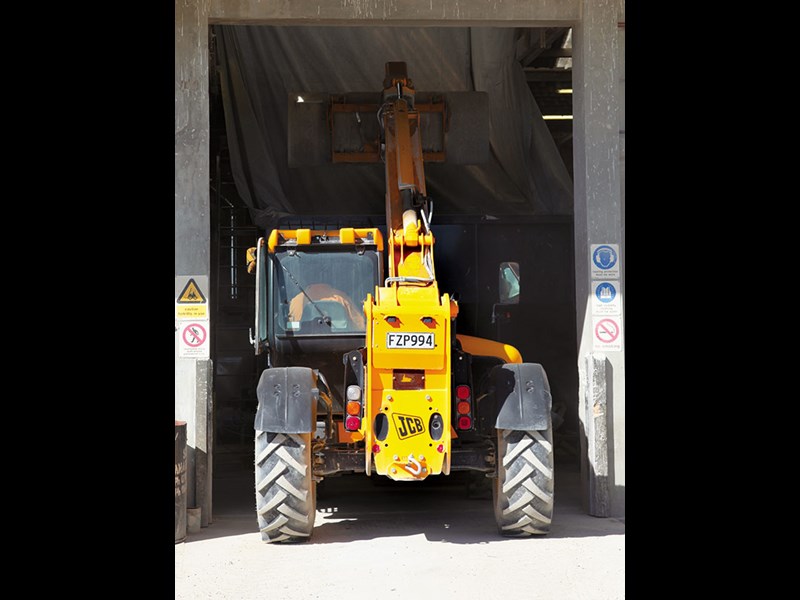 JCB can load and unload inside the factory.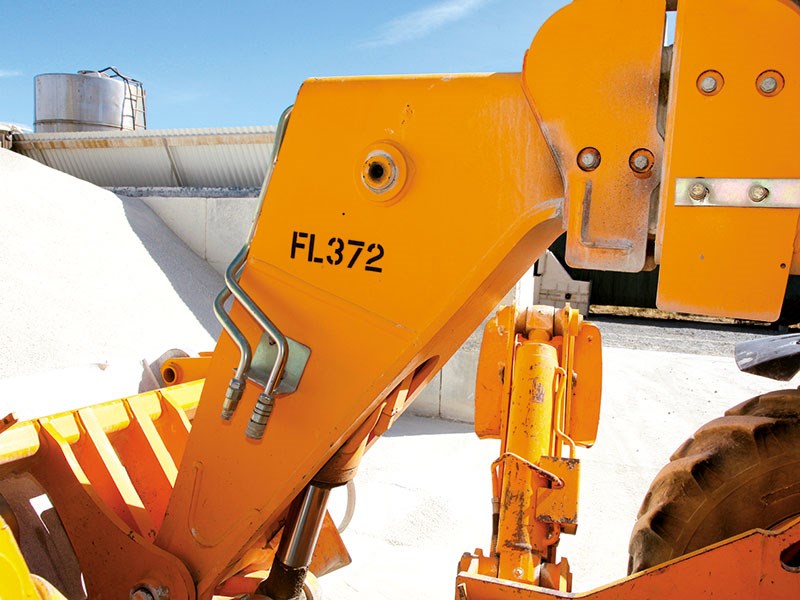 Boom angle indicator clearly visible to the operator.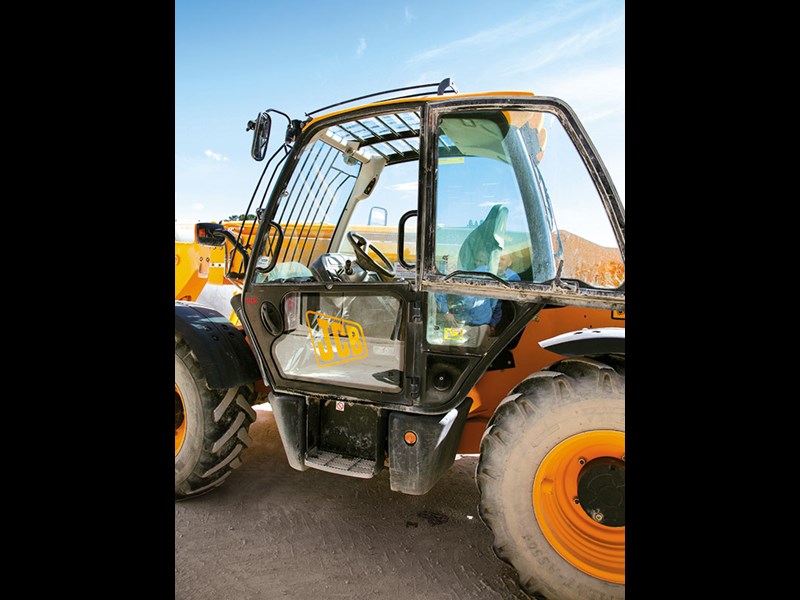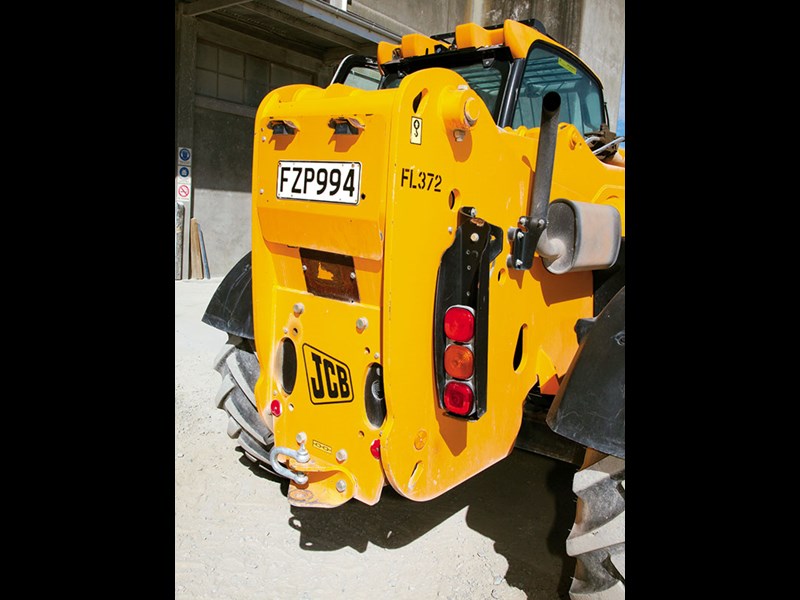 Rear-tow hitch.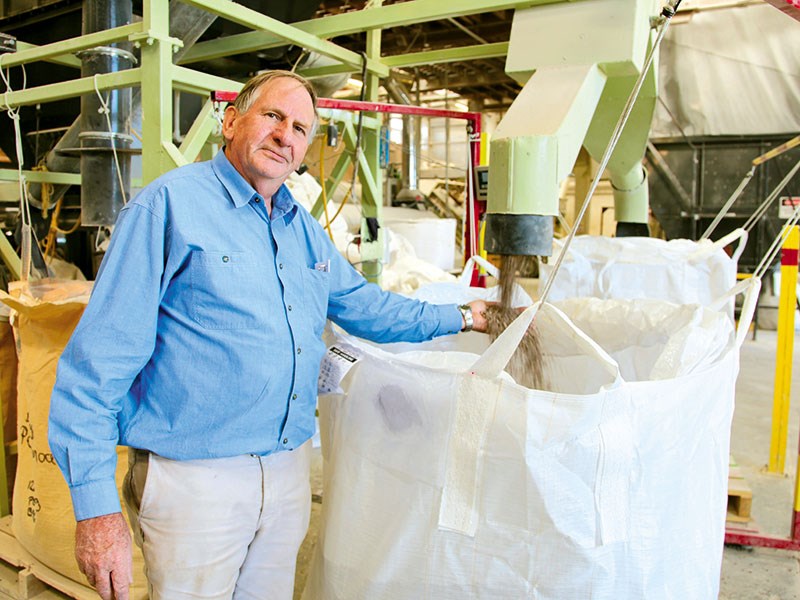 Andrew with PFP product being bagged from hopper.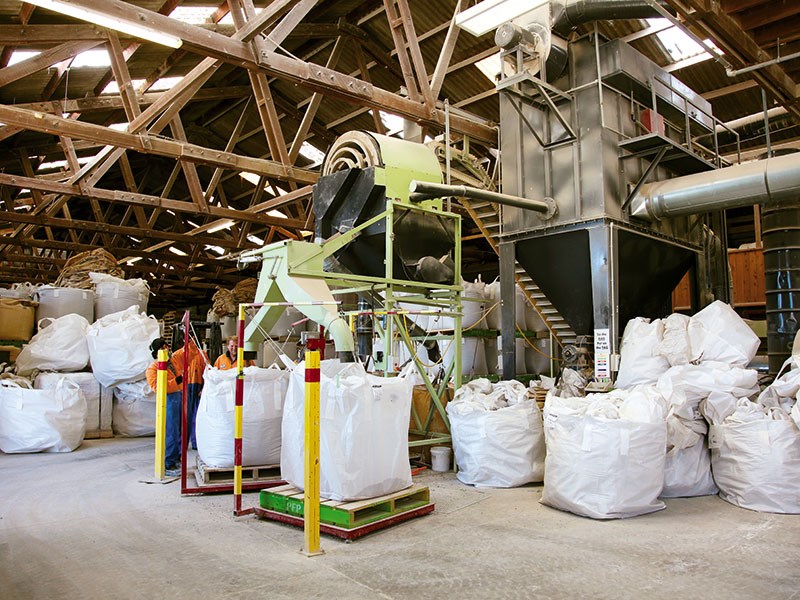 PFP's factory contains custom-built machinery designed by Andrew.

A fertiliser company that uses a telehandler says it's a multi-purpose workhorse that gets used every day.
Andrew de Lautour, manager and director of PFP Fertilisers Ltd in Central Hawke's Bay, has a JCB telehandler (telescopic handler) and he swears by it. "Without that machine, work stops," he says.
Andrew bought the JCB 533 second-hand from the United Kingdom three years ago and it is now about six years old.
One of the reasons he likes it, is its versatility.
"Being a blend of crane, front-end loader and forklift makes it a very adaptable piece of machinery," he says.
"We use it for loading and unloading trucks with bags, pallets and bulk material. We can put either forklift tynes or a bucket on it. It's easy to use and takes less than a minute to change from one application to another."
PFP (Prilled Fine Particle) Ltd operates out of an industrial building in the rural town of Waipukurau. From the outside you wouldn't think much was going on, but step into the factory and it's a hive of industry.
Andrew set up PFP Fertilisers Ltd here three years ago. Business is booming. In fact, they have already outgrown these premises and are looking to expand soon.
"We currently employ ten staff and are at the point of putting on a night shift to double production. Space is our only constraint right now."
Describing himself as an 'inventive' mechanical engineer, with a specialist interest in soil science, Andrew developed the fine particle products more than 20 years ago, having first designed and built the machinery to make the process possible.
Farmers have really taken to his product, probably because it is convenient to use and helps raise production. Because of its ultra-fine particle, less is required, which makes it more cost effective, particularly on hill country.
"We take limestone, phosphate and other rock-based minerals, which we grind to ultra-fine powders, (to make them readily plant available), and finally make the powders into prills for easy application".
From the outset, the JCB telehandler has been well employed.
"It's a most amazing piece of machinery; we use it exclusively in the yard. It was essential when putting this plant together and having it meant we had a forklift to move machinery into place, a crane to lift machinery and we frequently used the man-up cage to work at height."
In addition to the telehandler, the factory uses two forklifts for more dedicated warehouse work.
This is the second JCB telehandler Andrew has owned, so he's a bit of a convert. Some of the features he likes include:
The four-wheel steering which makes it very nimble in tight places;
The work platform on a boom. When raised it can extend or retract, depending on the task at hand;
Ease of different applications. For example, if tynes aren't required they are easily detached and the telehandler can be used as a three-tonne crane or front end loader; and 
When used as a forklift, the telehandler is able to load and unload trucks from one side because the boom extends up to 10.5 metres.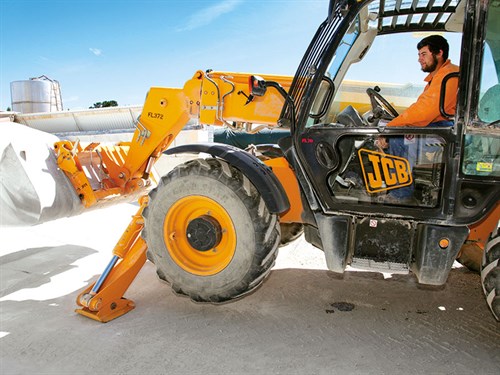 How the telehandler is used in this business
Main use: Forklift/front end loader. When product goes out in bags and pallets these are loaded onto the trucks. If product is going out in a bulk truck, say to a farm airstrip for topdressing, then unbagged fertilser is emptied into the trucks.
Often used with a man-up work platform for maintenance and repair work. 
Some use as a crane with stabiliser feet (less frequent).
Towing
Feedback from drivers at PFP Fertiliser Ltd is very positive. "They enjoy working with the telehandler. They've found it easy to learn to drive. When they first get in it, they think 'oh it's a huge big machine, this is going to be difficult', but it's so maneuverable and so easy. Operation of the diesel-fueled machine is very basic, with auto transmission and joystick control and not a whole lot of levers.
"It's very straightforward and very reliable. It requires a forklift driver's licence to operate, has cab protection and is air-conditioned."
Two stabiliser feet, positioned at the front of machine, provide added stability when the boom is extended.
"We don't use this much, only when we require it as a crane for extra reach. This gives it the ability to be much more than just a front end loader."
The JCB has a large towing capacity so operators can tow a heavy trailer, farm implements or other machinery.
Front-mounted auxiliary quick connect hydraulic couplings mean that attachments such as clamps and rotators quickly attach to the front, making the JCB Tele-handler popular on farms as it copes with such a wide variety of attachments for stacking and loading, etc.
PFP Fertilisers JCB has a 3 ton lifting capacity, a 10 metre lift height and is powered by a reliable four-cylinder Perkins engine.
While there is no JCB agent in Waipukurau, Andrew says that's not a problem, as many people can service them. He uses the local truck stop if any mechanical work is needed. Additionally, there are JCB agents 40 minutes away in Hastings who have a mobile service –so getting parts is not a problem.
Having previously owned a JCB telehandler, there was never any question of choice for Andrew when it came to setting up his business in Waipukurau and he'll buy another in the near future.
"I am extremely impressed with the JCB – it's a very solid, very reliable machine, has low maintenance requirements and operator comfort is good. There are other brands but they don't seem to have quite the operator acceptance as these. For me it's the top telehandler."
PFP Fertilisers Ltd, 7 James Street, Waipukurau, Hawke's Bay
(06) 858 5235
For the latest farming news and reviews, subscribe to Farm Trader magazine here.
Keep up to date in the industry by signing up to Farm Trader's free newsletter or liking us on Facebook