Test: Keenan Mech-fiber 340
---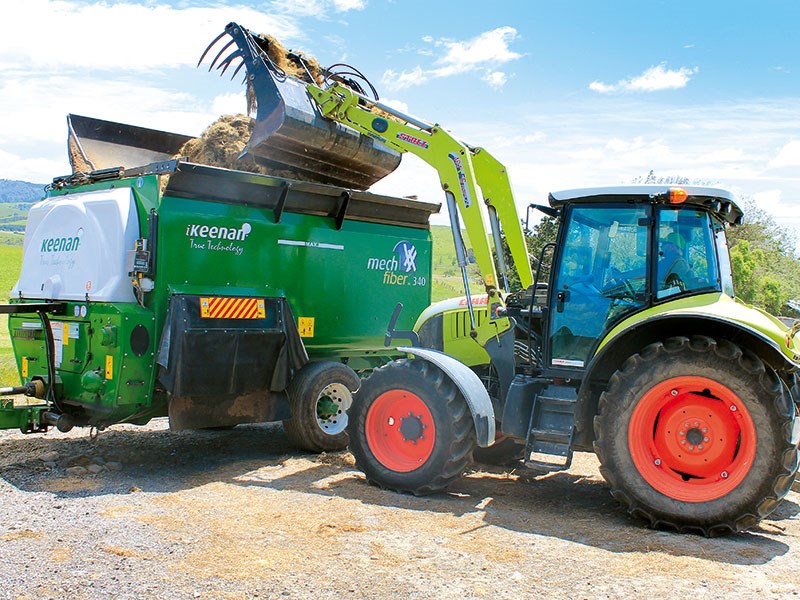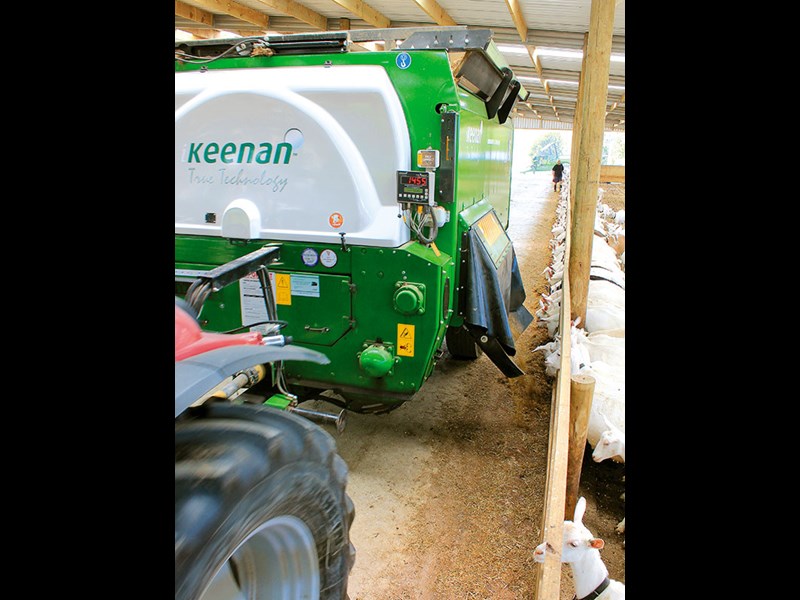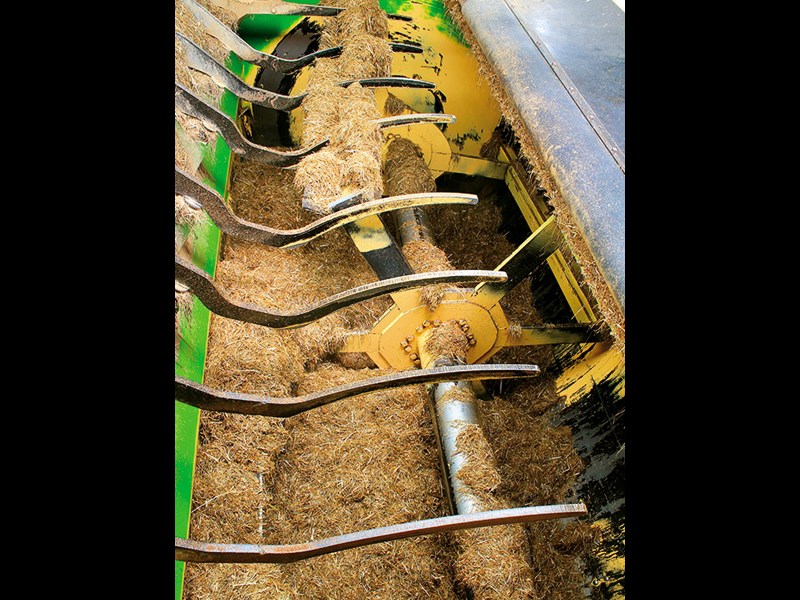 Improved bale handler tynes process both round and square bales quickly and efficiently.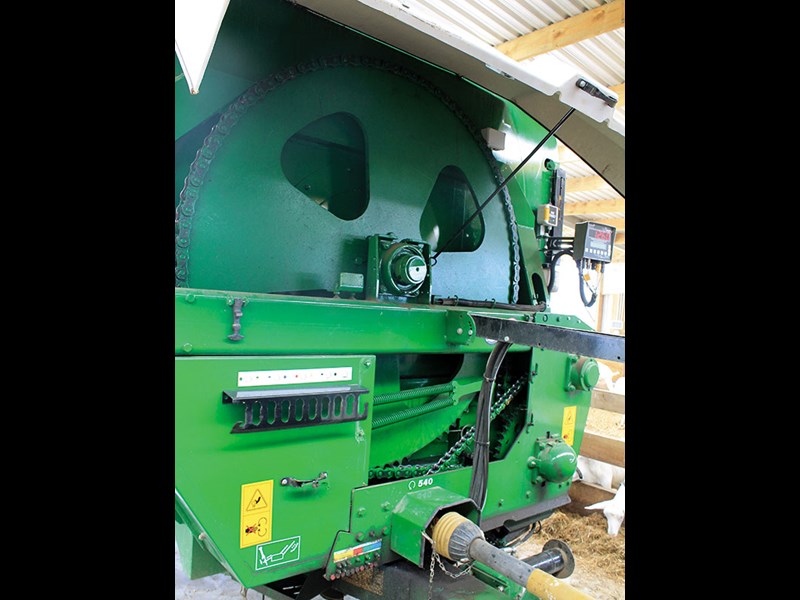 Chain-driven system keeps HP requirements down.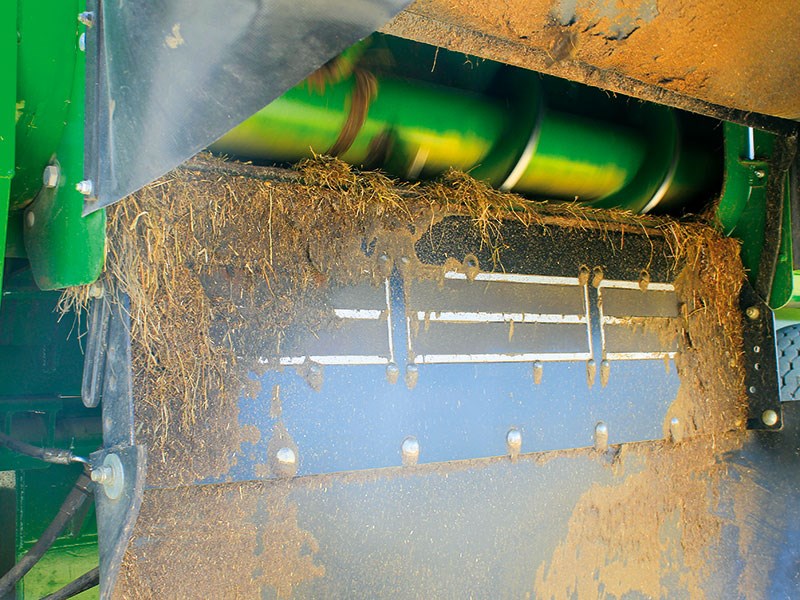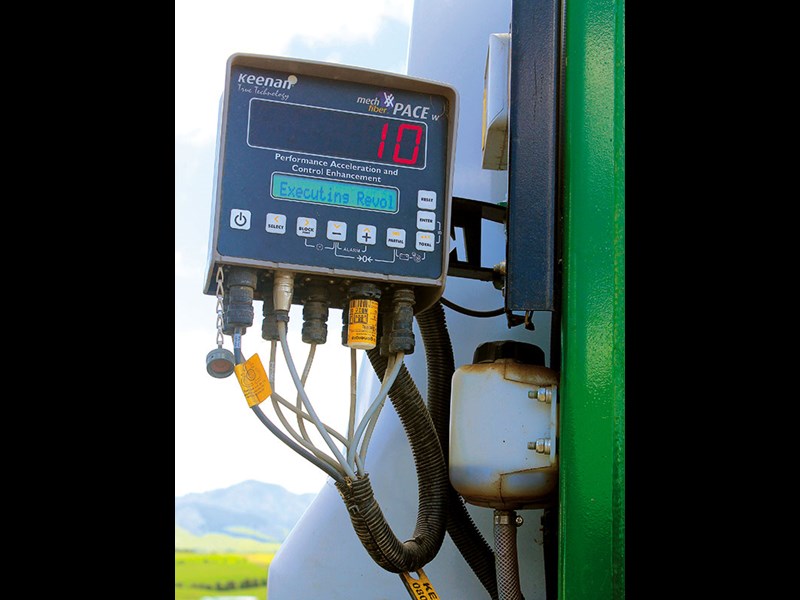 The brains behind the Mech Fibre wagon: Keenan PACE Monitor.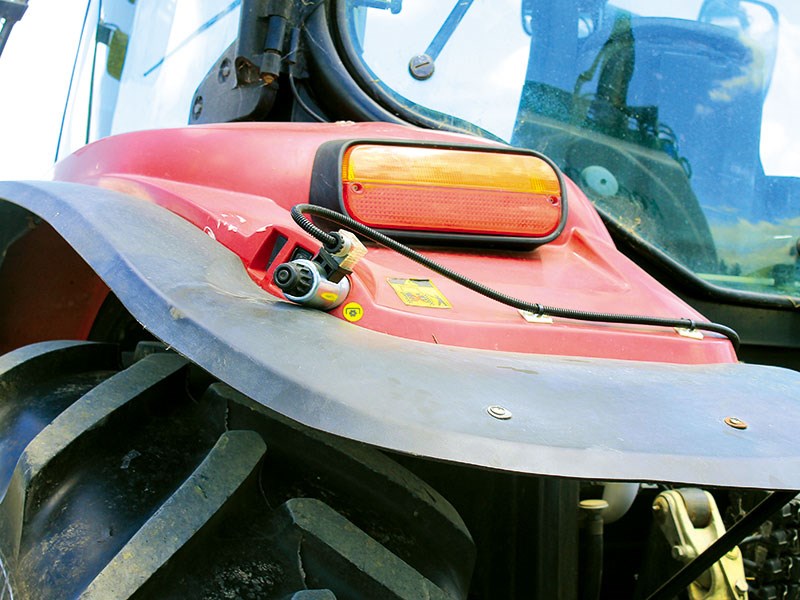 New PTO Auto Stop function prevents over or under mixing.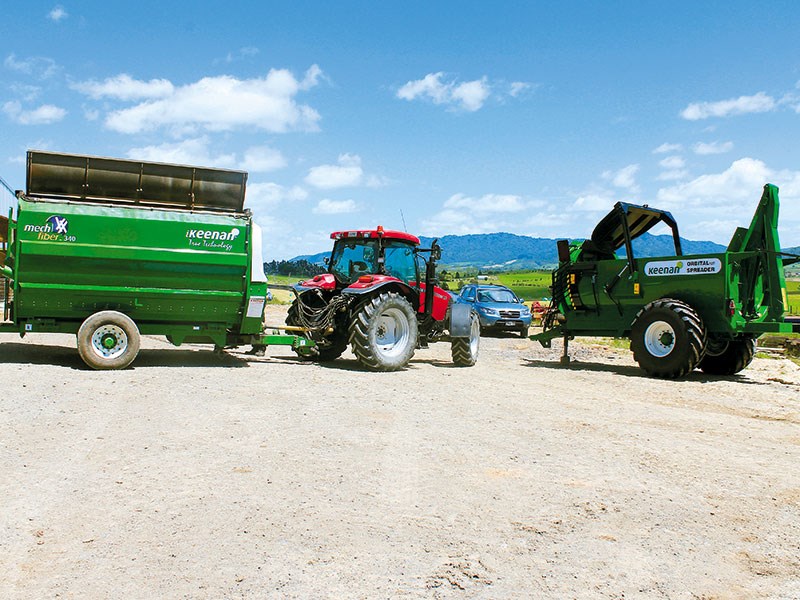 Farmland is in limited supply and growing in value, with farmers looking to produce more from less. Irish manufacturer Keenan has been manufacturing its unique horizontal mixer wagons since 1983.
Today the Keenan factory turns out eight machines a day and between 1000-1500 per year, for the domestic and worldwide market.
Jon and Bernice Kimber have been working with Keenan machines since back in 1996, when they were approached to setup and service Keenan wagons. Last December they were appointed sole distributors for the brand in New Zealand. Since then they have set up a new base in Morrinsville, employed service techs to cover all areas of both the north and south islands.
Jon is a qualified engineer and has a comprehensive knowledge how these machines work so he is the right person to discuss the farmers requirements. The Keenan system is based on high feed conversion efficiency and producing a consistent mix day after day.
To help achieve this, Jon has also employed animal nutritionist Seamus Callanan, Mech Fiber specialist to help farmers achieve their goals and production gains possible from the system.
The test
I caught up with the Keenan NZ team at one farm day which they were holding on Greg and Lisa Balme's property at Tahuna. Until last year Greg and Lisa ran a drystock fattening operation. This season they have converted a portion of their property to supply feed for a milking goat herd, presently milking 650-670 with plans to increase to 1000 milkers.
They purchased their Mech Fiber 340 in early September. After talking with other goat farmers, they opted for the Keenan wagon and support and service offered by Jon and the Keenan team. After kidding when their does shouldn't have peaked, production had levelled off. Within a very short time of mixing the goats feed through the Keenan, production increased further.
With the cost associated with setting up the required infrastructure to get into the goat farming industry, the extra 20 percent production from the same feed inputs, certainly helps in the initial and subsequent seasons.
Similar gains can be possible with cow systems also, depending on situation. The Mech Fiber 340 has a load capacity of 6000kg. Greg and Lisa are currently feeding one mix a day to their goats, of a variety of feeds including: maize, molasses, straw, and baleage with a total mix weight around 2000Kg. The 340 model will handle a mix to feed up to about 1000 goats, or 300-500 cows depending on feed inputs.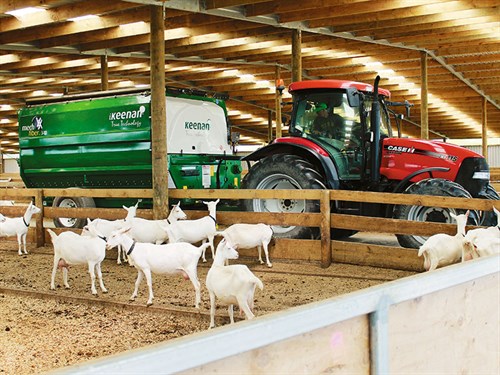 Operation/servicing
With no gearboxes, a PTO chain drive system operates both the mixing paddles and feed auger, without the need for extra side feed conveyors. A 90hp tractor is sufficient to operate the Mech Fiber 340. PTO speed required is 540, 1500rpm which keeps daily running (diesel) costs down. This is also to help achieve the desired mix consistency. Keenan mixers aim to mix ingredients without destroying the feed products.
Three double acting hydraulic valves are required to operate the Keenan wagon, roof, feed door and feeding arm, which is fitted with magnets to catch any hardware that may have been hiding in the mixed feed, which is a smart idea.
New fibreglass front covers have been added to the Mech Fiber wagons, although you don't need to get in there so regularly now, with a visible chain tension gauge, and automatic chain oiler as a standard specification next to the iKeenan monitor, and a bank of grease nipples on the left showing the amount of grease required.
Keeping the knives sharp, not overloading and operating at correct speed, will help keep your machine running day after day. If you do happen to have issues or require regular servicing, Jon and his team will get you sorted. The Keenan Mech Fiber Mixers also come with steering axles as a standard specification (from the MF 360 up to the MF 400).
The Keenan mix
The Mech Fiber wagons can feed pretty much any animal feed supplement you can throw at them. Working with the Keenan Nutritionist or your own Nutritionist helps optimise the daily mix. The iKeenan monitor fitted to these machines are no longer just a cumulative weigh scale unit. Different mixes are loaded (eg weaners or milkers). Loading order is important to achieve the correct mix.
The iKeenan monitor breaks down the weight of each component to be added. This is helpful in making sure expensive feed concentrates make up the correct quantity of the daily mix. Another feature to achieve the desired feed mix is the auto stop for the PTO.
This works via a counter on the centre mixing shaft, and counts down until the correct number of revolutions have been done for the mix, then disengaging the PTO on the tractor. This takes the guess work out, and any variation between operators.
The iKeenan monitor is connected to the cloud via Vodafone or the strongest mobile network coverage available. This sends feed information directly to the InTouch centre in Ireland, which is also available for Seamus (Keenan NZ Nutritionist or your own Nutritionist) to monitor. To get the best out of the system, there needs to be good farmer input/data (daily production, what the animals physically look like, etc).
Although this service is included for the first 12 months of owning a Keenan mixer, there is an annual fee between $1000 and $5000 depending upon what level of monitoring service you require.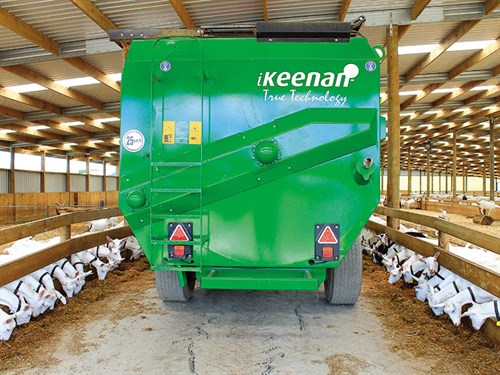 The verdict
Now into Series III, the Mech Fiber wagons have come a long way. One of the major issues, is the speed at which they process square and round bales which has now been overcome, mostly due to the re-designed bale handler tynes and top knives. The new iKeenan monitor and cloud system used on the Mech Fiber wagons are making the most of technology available to help farmers produce more for less.
Goat farmers throughout the Waikato like Greg and Lisa are adopting the Keenan system operating their Mech Fiber wagon with great results. If you are interested in how a Keenan mixer wagon could benefit your business Jon and the Keenan NZ team are happy to discuss options to suit your situation.
Thumbs up
Keenan iKeenan connect monitor weigh scales, and PTO auto stop ensures correct inputs and consistency, taking the guess work out of daily mixing.
Nutritional advice included with new Keenan mixer wagons will help maximise feed conversion efficiency – up to 10 percent.
New bale handler tines allow much faster processing of bales of all consistencies.
Change of feed auger position has given a deeper body with greater capacity and stability in similar footprint to the smaller 320 4T model.
Thumbs down
Feed out only left hand side of the wagon, fewer moving parts to worry about. However Keenan can now offer a right-hand feed-out option if needed and this has just become available to the New Zealand market in the last twelve months.
Like anything you need the right size machine for the job, an over loaded machine will not produce the correct mix/feed to achieve greatest gains.
For the latest farming news and reviews, subscribe to Farm Trader magazine here.
Keep up to date in the industry by signing up to Farm Trader's free newsletter or liking us on Facebook