Top Tractor Shoot Out: John Deere 6150M
---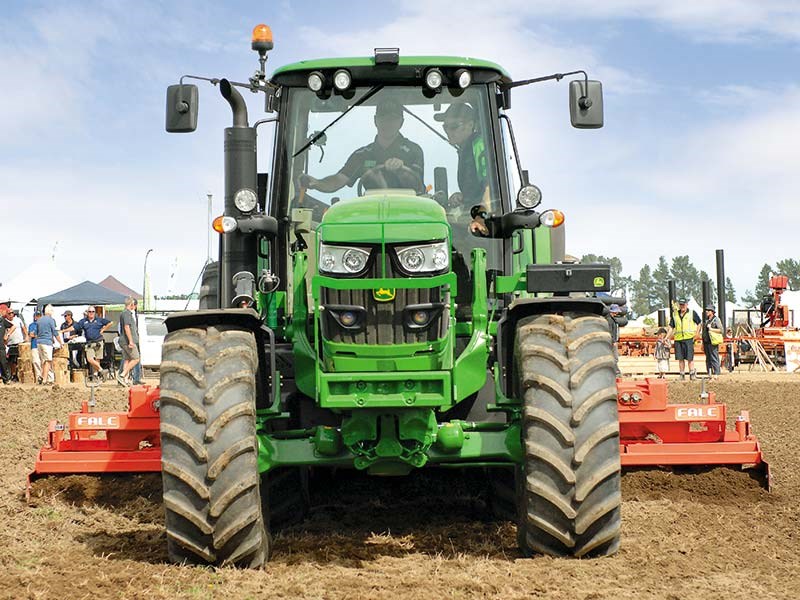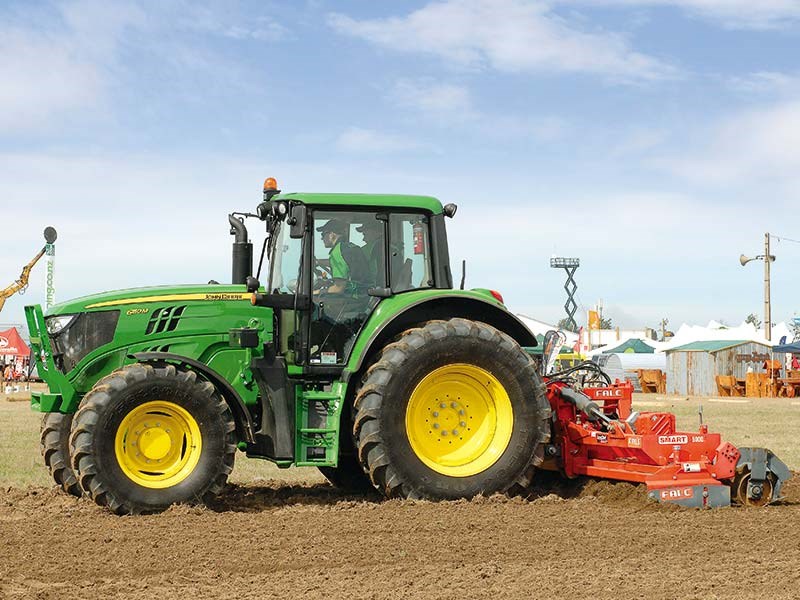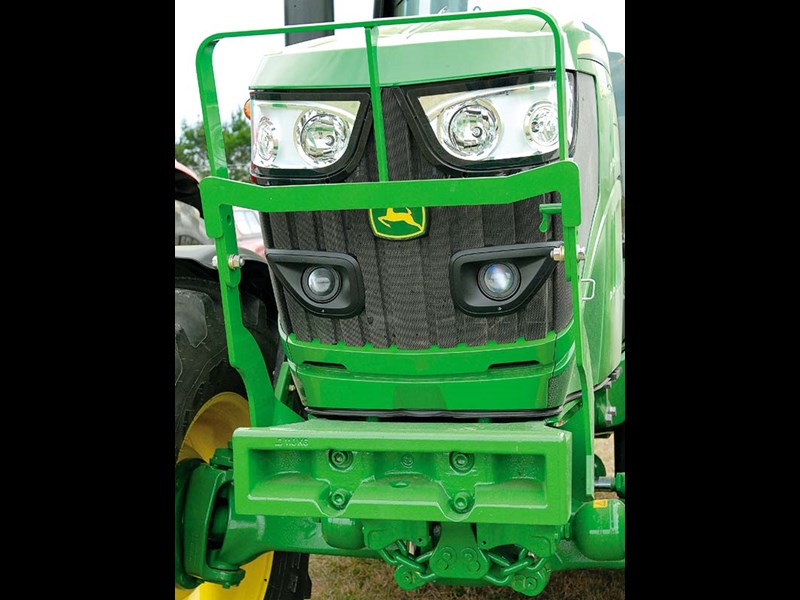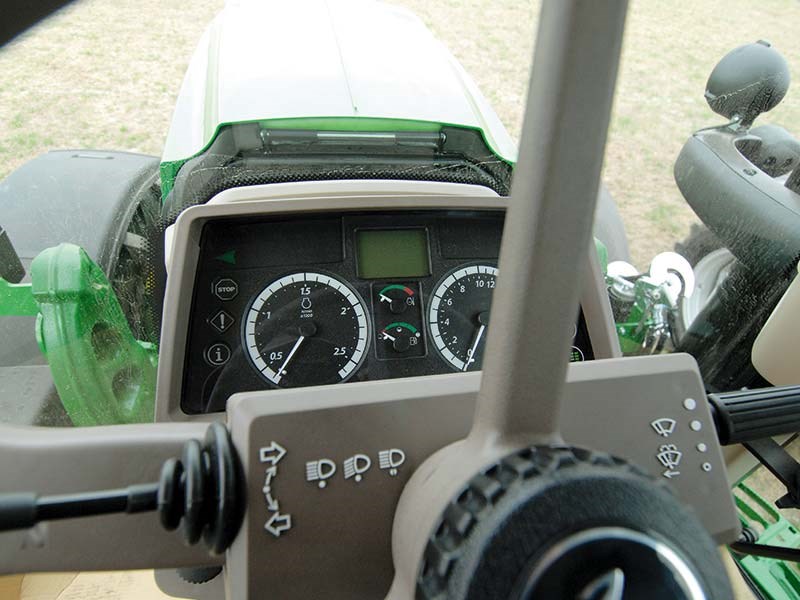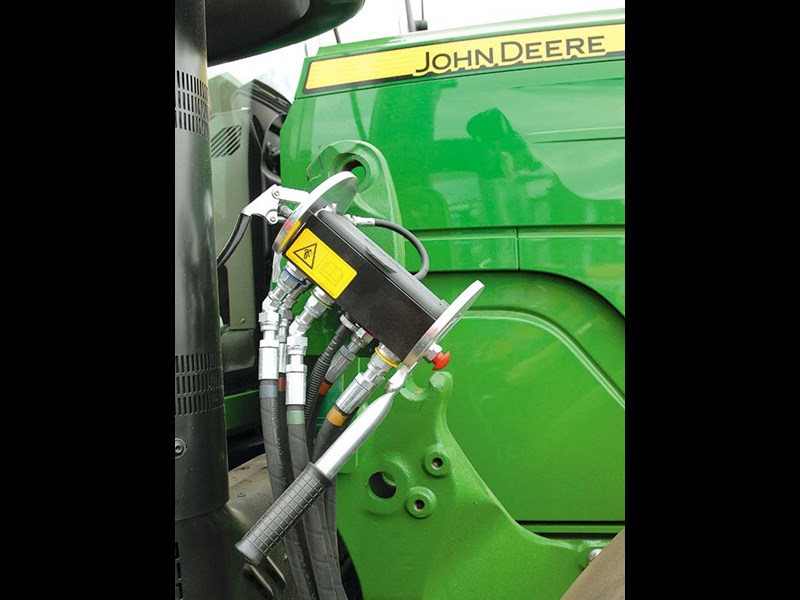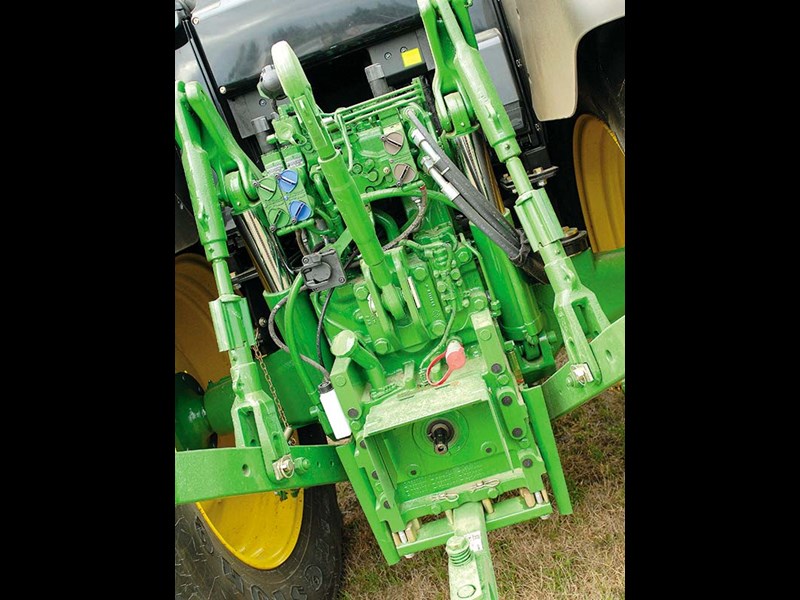 The John Deere 6150M attracted an ardent following of fans in the crowd at Top Tractor Shoot Out. It also garnered much praise from our judges.
The John Deere 6150M was an interesting tractor to review. Most features and functions were exactly as I expected from my past experience with John Deere products. However there were a couple of little surprises I wasn't expecting to find.
Representing Australia as a judge in the highly acclaimed Top Tractor Shoot Out, I had the input and support of my New Zealand judging partners to share opinions with, making it somewhat easier to pass judgement on this 150 horsepower machine.
Everywhere I look at the 6150M, I see workmanship, design and construction of the highest level.
The 6000 series John Deere tractors are based around three words which sum up what I look for most when researching a tractor: simplicity, reliability and performance. It sounds quite basic but it's what the majority of farmers and contractors are looking for.
Top Tractor awards 2015
Best suspension (front)
Best build quality
Best user friendliness
Engine
The 6150M is powered by a 6.8-litre, six-cylinder engine. They are complemented with a variable geometry turbo charger, charge air cooler, cooled exhaust gas recirculation (EGR) and four-valve high-pressure common rail fuel injection.
The dyno test that we performed on the 6150M revealed rated power to be 134.9hp, which comes up a little short of what it is supposed to be. We are expecting it to be close to its promoted max output of 154hp.
Serviceability
Daily maintenance has been kept simple and easy to perform. The engine oil dipstick is nice and handy – as is the oil filter, fuel filter and cooling package, but the bonnet has to be lifted to perform any inspections to do with the engine.
Recommended service intervals on the engine oil and fuel filters is 500 hours or alternatively each year.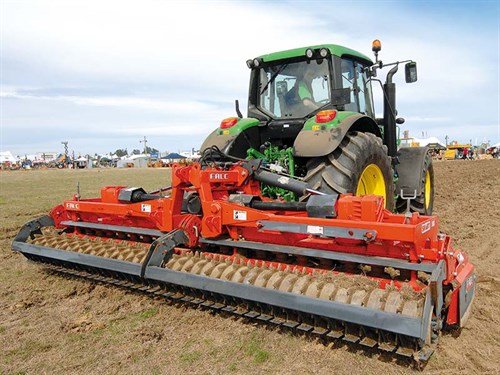 Transmission
Our competition tractor has a 20Fx20R PowerQuad Plus transmission with speed matching capability. A left-hand side forward/reverse shuttle and speed range of 0-40km/h. There are five ranges, four powershift gears that can be changed with electronic buttons on the range lever.
It also has the soft shift feature to smooth out range changes and also a declutch button to further simplify the driving process.
User-friendliness
This leads me to the cab. From the moment I entered the cab I felt right at home sitting among a well set out display of controls all well within my reach and easily identifiable. John Deere has not changed its cab layout for many years.
As we walked around the front of the tractor I saw the second feature on the 6150M that is as equally impressive as the rigid chassis that we touched on earlier. It is, in fact, the only tractor out of the bunch to have front axle suspension.
Controls
The Electro-hydraulically operated PTO engages really smoothly. I tried a few different engine revs and it responded beautifully in all of them. Layout of the controls in the cab was very simple and easy to use. The small performance readout in the dash is accessed via a combination of touch screen and the buttons on the right hand side of the dash for area covered (if radar is fitted), auto PTO set-up etc.
Hydraulics
The 6150M Tractors offer a closed-centre PFC hydraulic system with 114L/min of flow to the remotes up to 200 bar (2900 psi) of variable working pressure. The hydraulic system is load sensing, which means a valve on the pump immediately initiates pump flow, when required. When flow is no longer required, the pump returns to low-pressure, no-flow standby mode.
Three sets of remotes are standard equipment with a fourth available as an optional extra. Flow rates are adjusted manually and each remote is controlled from within the cab with the traditional mechanical lever.
Linkage
The three-point linkage consists of Category 3N hook ends with a lift capacity of 5600kg at the ends. On one linkage arm is a fully adjustable stabiliser bar that does all the work because on the other side is a small bar that just holds the second linkage arm in place while attaching implements. Personally, I would prefer to see full stabilisers on both sides for extra support and peace of mind.
Performance (implements and Dyno)
The Alpego Cracker is our first test implement – a seven-tine deep ripper with a spike roller on the rear. It's hooked up easily and the hydraulic hoses plug straight in without having to depressurise the system. Both the cracker and Falc 5m power harrow are possibly too big for tractors this size, but we want to see how they perform under extreme pressure.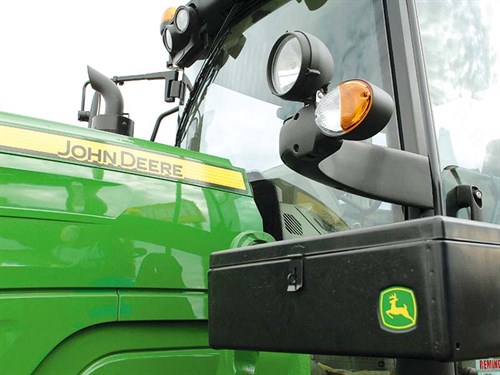 As I pull away to start the test, the 6150M starts to rear up at the front and, for a minute, I thought the front wheels were about to leave the ground altogether. It was actually just rising up on the front suspension and smoothing out the ride. Dragging the ripper down to about 60cm-deep into the ground posed light work for this John Deere and even a layer of rock deep below the surface couldn't stop us.
The verdict
On the whole I am very impressed with John Deere's 6150M. Its complete rigid chassis, front-axle suspension and all-round ease of operation inside the cab made it very easy for anyone who has never driven a John Deere before to hop in and feel at ease.
The John Deere was the pick of the tractors on the rippers as the front suspension and full frame design (even without front weights) managed to pull them much easier than the competition.
Pros
Triple link suspension
Full frame chassis
Modular construction
Intuitive cabin layout
Build quality
Very thorough information booklet with brakedown of pricing, spec, servicing cost and warranty options/protection
Cons
Engine air cleaner access
Performance with powerharrow
TLS cannot be switched off
Read the full review in issue #217 of Farm Trader magazine. Subscribe here.
Keep up to date in the industry by signing up to Farm Trader's free newsletter or liking us on Facebook