Yamaha Grizzly 700 review
---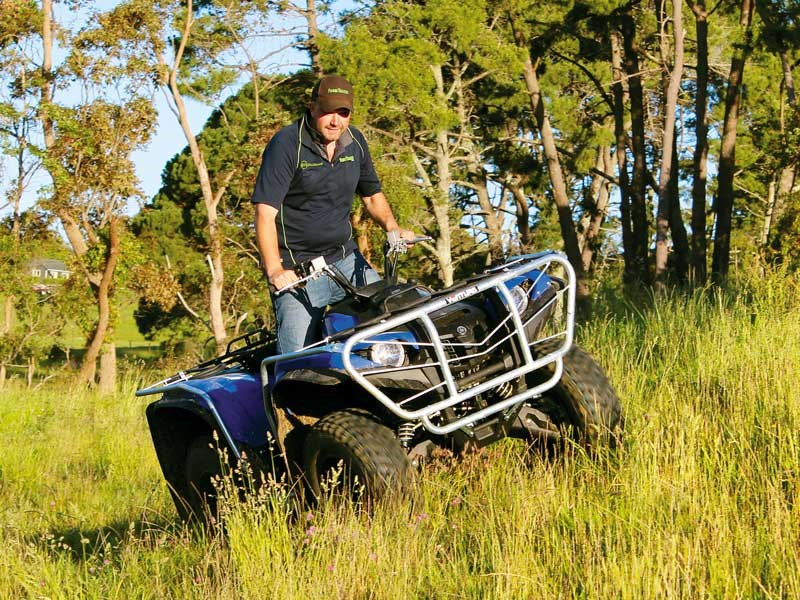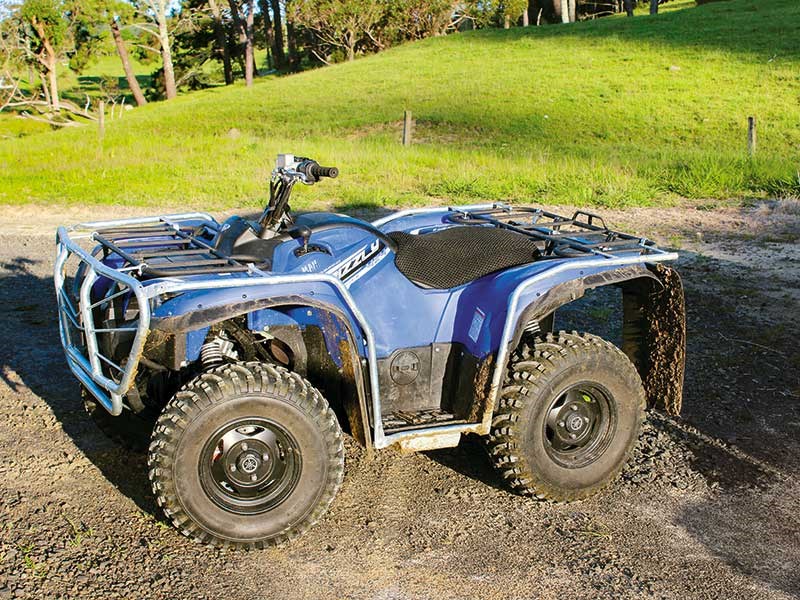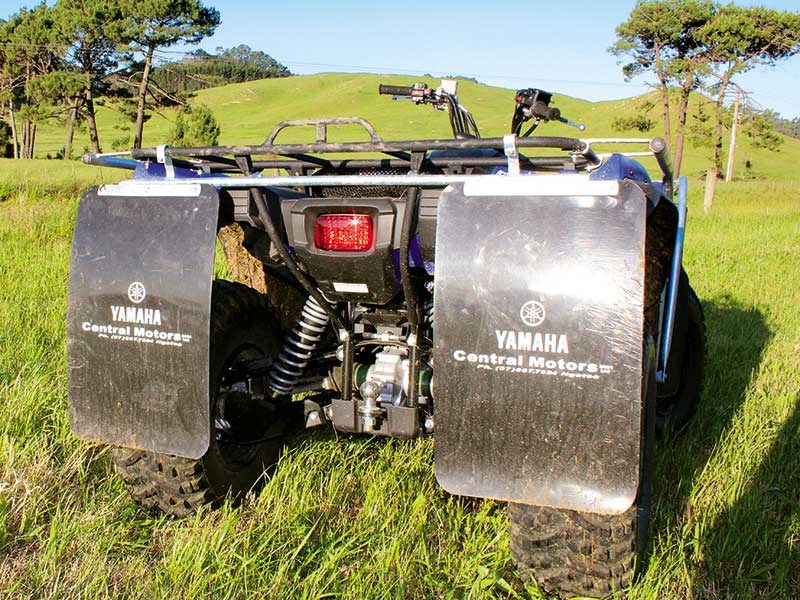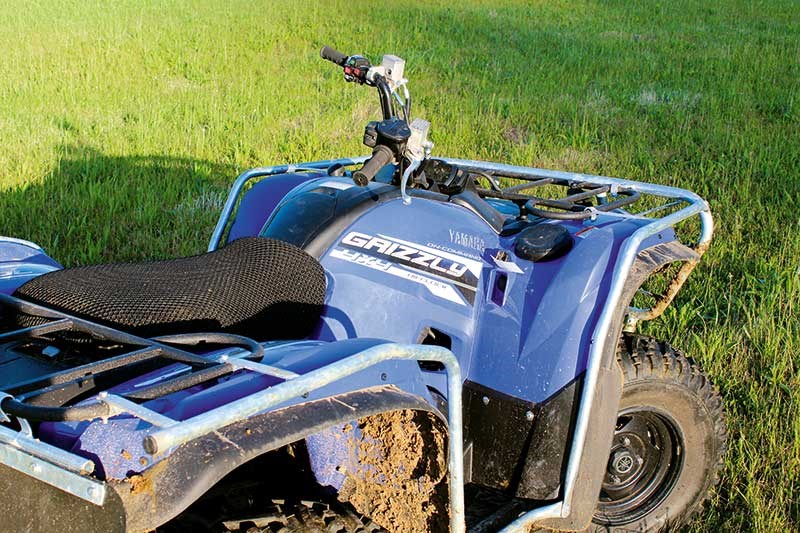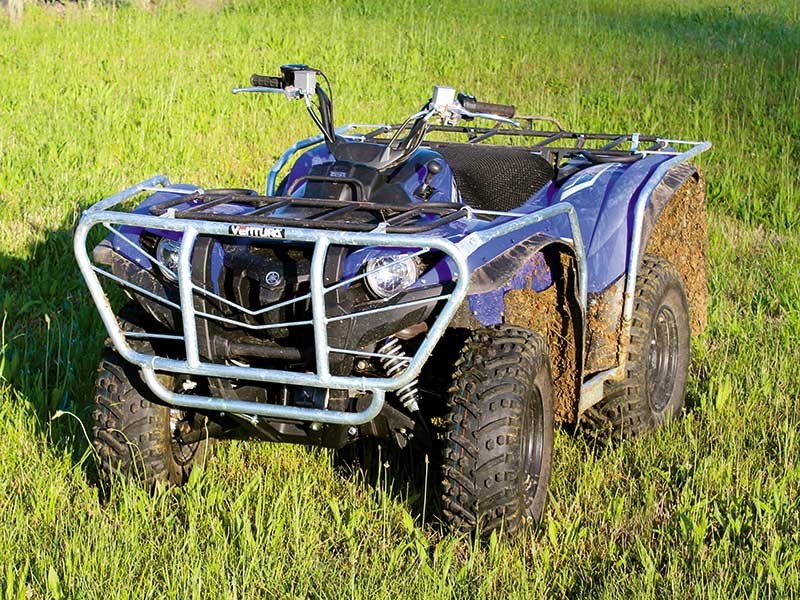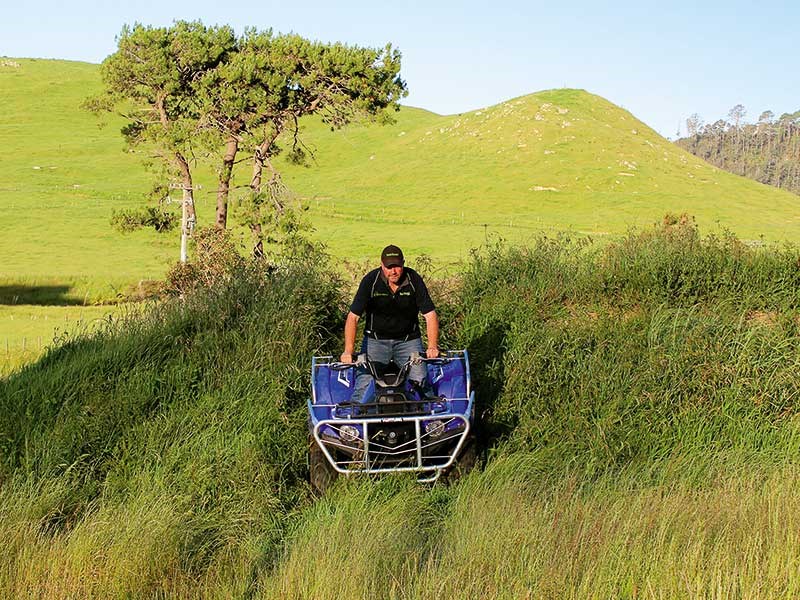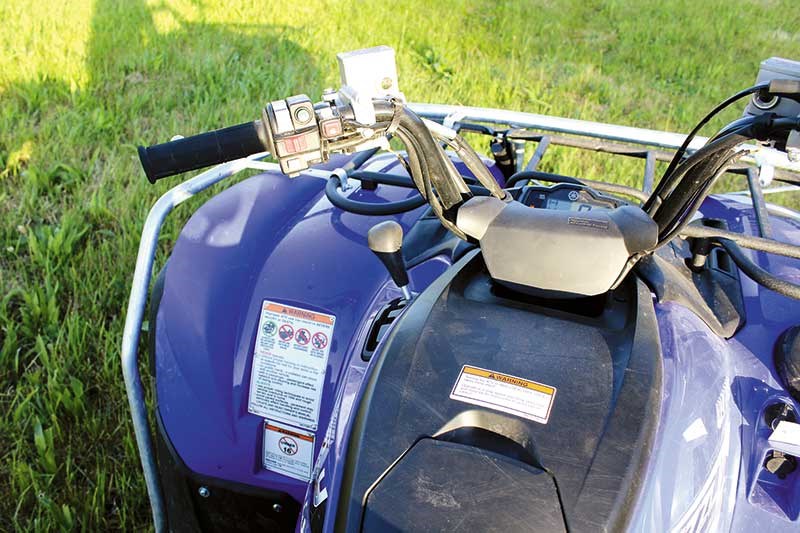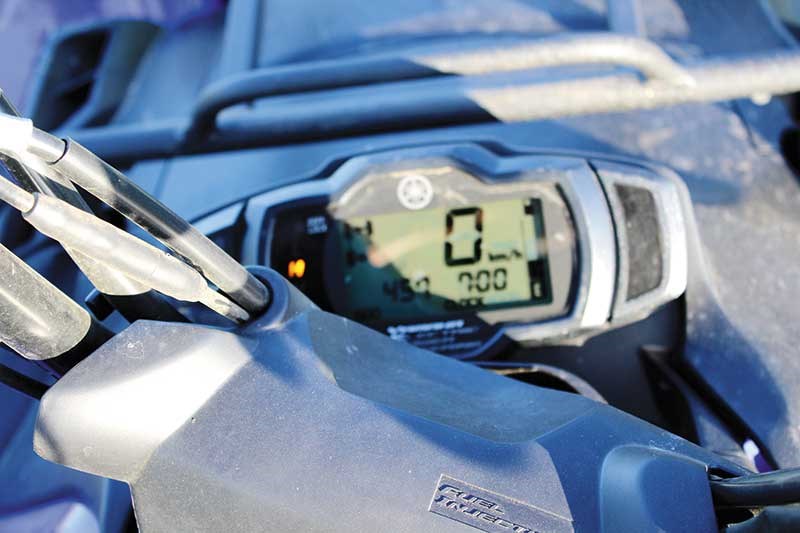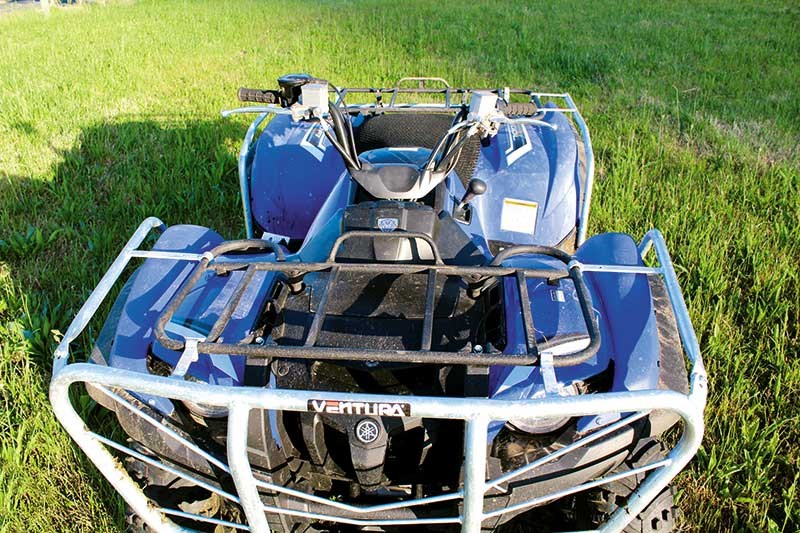 This month Brent Lilley had the pleasure of testing the powerful Grizzly 700 4x4 Auto EPS, which met his very high expectations when it comes to ATVs.
It's hard to beat the reliability and refinement of long-standing established brands like Yamaha and to my surprise, Yamaha has been around a lot longer than I first thought. The company began trading way back 1897 building pianos, expansion after World War II saw them begin building engines and motorbikes and it has been doing so ever since.
The Yamaha Grizzly 700 sits at the top of the company's ATV range and, while the model has been around for quite a few years now, it is under continual improvement. This latest model has gained an improved suspension setup, a wider track width and alloy wheels, among other tweaks. It has to be remembered that this is a powerful bike, not a machine for a trainee farmer, but is well suited for towing heavy loads and working on steeper properties.
Engine
The Grizzly's power comes from a 686cc, four-stroke, liquid-cooled engine. The compact single-cylinder design uses rubber mounts to reduce vibration below noticeable levels and is cocked 35 degrees to the front to maintain decent ground clearance without sacrificing on the seat height. A Yamaha fuel injection system delivers fuel flawlessly to the engine in all conditions, although care does need to be taken to ensure clean fuel is used.
Engine performance is exceptional across the rev range – the bike will take off at just the slightest touch of the throttle. Liquid cooling keeps the engine temperature down with a large high capacity radiator and fan mounted high at the front of the bike. Access to the radiator for checks is a little tough under a hatch under the front carrier although there is a water level bottle that can be seen under the front mudguard.
Thankfully the oil is a lot easier to check with a hatch on the engine cover to access the dipstick.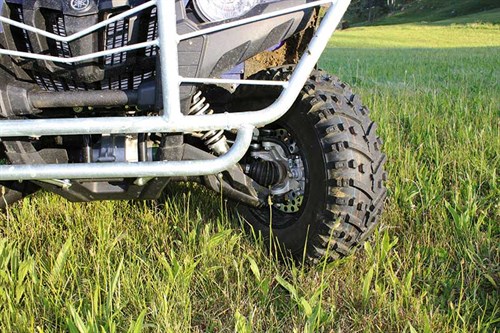 Transmission
Like most fully automatic ATV transmissions, the Yamaha Ultramatic uses a belt drive with a centrifugal clutch that maintains tension to prevent wear to the belt. What sets it apart from most, is that it also incorporates a sprag clutch which gives downhill engine braking to all four wheels, something which I for one am a pretty big fan of especially on larger ATVs.
When riding downhill you can take your thumb off the throttle and instantly feel the engine slowing the bike without locking up the wheels. A gear shifter on the left-hand side of the 20-litre fuel tank is smooth to operate and has five positions: high, low, neutral, reverse and park. Power is transferred to front and rear differentials then out to the wheels.
A huge positive in my opinion is that the rear-drive shaft runs straight and true from the transmission to the rear diff with no universal joints to grease or break.
Suspension and brakes
Front and rear suspension uses independent double 'A' arms with large adjustable shocks to smooth out the bumps for the rider and I'm sure this setup gives the best ride of any ATV I have ridden.
Hydraulic disc brakes on the front and back make it possible to stop on a dime. Separate levers on the handlebars for front and rear give good control although I would have liked to see a mechanical lock on one of the brake levers as I find it a lot quicker to lock a brake than move the transmission into park when you get off to open a gate on a hill.
The 25 by 8-12 tyres on the front and 25 by 10-12 on the rear, all mounted on alloy wheels finish the bike off nicely and add to the ride quality.
Controls
Up on the handle bars, a simple thumb-operated on-command in/out 4WD button makes it very easy to change between 2WD, 4WD, and locked differential 4WD. While four-wheel drive can be engaged on the move, the diff lock requires coming to a complete stop. When it is engaged though, the bike will pull itself out of some seriously sticky situations.
EPS or electronic power steering is definitely something that I've been sceptical of in the past but I have to admit, I'm converted – once you have it you can't imagine life without it. Yamaha has its EPS just right; it takes all the shock and jarring out of the handlebars when riding over rough terrain and makes turning effortless even in four-wheel drive.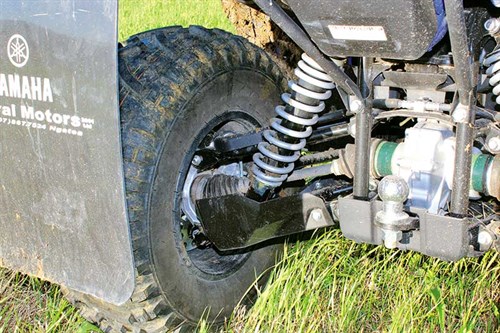 A digital LCD display is easy to see through the centre of the handle bars and boasts a speedometer, odometer, trip metre, hour metre, 4WD status, transmission position, clock and fuel gauge. Sturdy racks on the front and back allow for decent-sized objects to be carried safely. A clever sealed compartment moulded into the front right-hand mud guard with a screw top lid provides a great home for smaller more delicate items.
The verdict
Overall the Grizzly 700 is a good choice for those in the market for a large capacity ATV, especially if you're planning on towing heavy loads or palm kernel trailers where a bit of extra grunt is required.
It's packed with features such as the power steering, independent suspension and the Ultramatic auto transmission that make the bike a pleasure to ride, while Yamaha's proven long-term reliability and a comprehensive three-year, full cover warranty will give peace of mind to perspective owners.
Pros
Very responsive 686cc engine
Ultramatic CVT transmission
Four wheel downhill engine braking
Electronic power steering
On command push button 2WD/4WD/dif-lock
Handy easy to access storage compartment
Hydraulic disc brakes all round
Cons
A park brake lock on the handle bars would save shifting the transmission to park
Limited access to the radiator
Note: the ATV featured in the images has been fitted with non-Yamaha accessories which have not been approved by Yamaha for safety purposes.
Keep up to date in the industry by signing up to Farm Trader's free newsletter or liking us on Facebook