Giant V5003 wheel loader review
---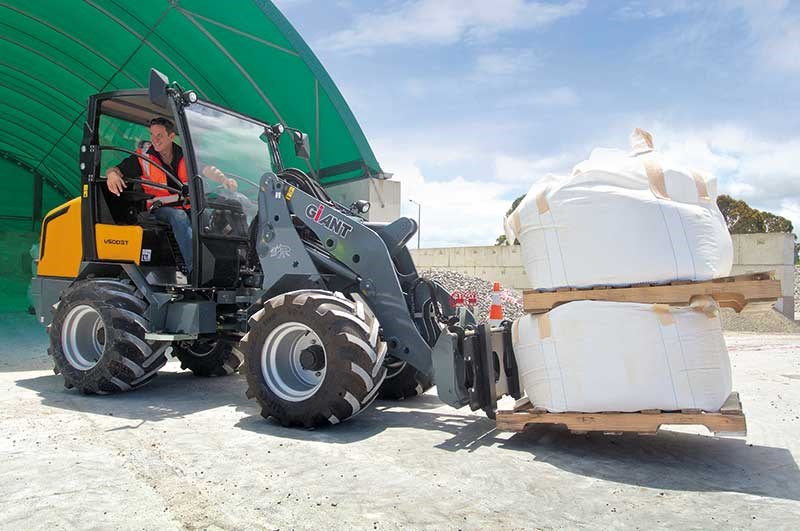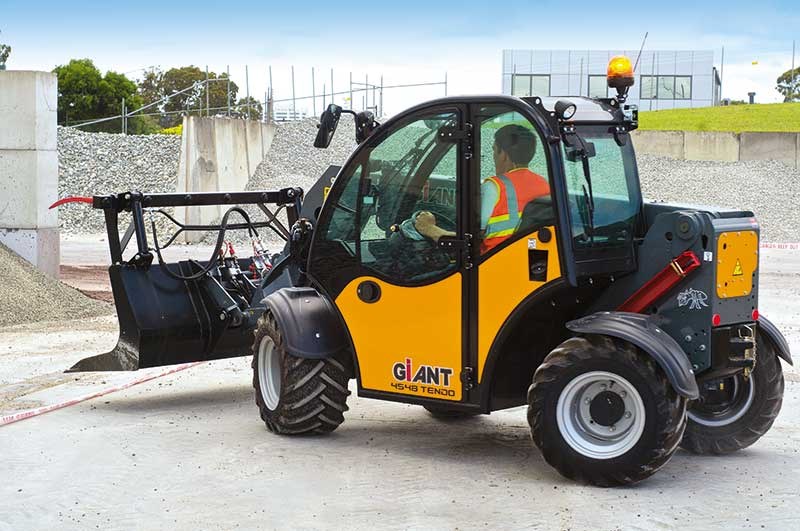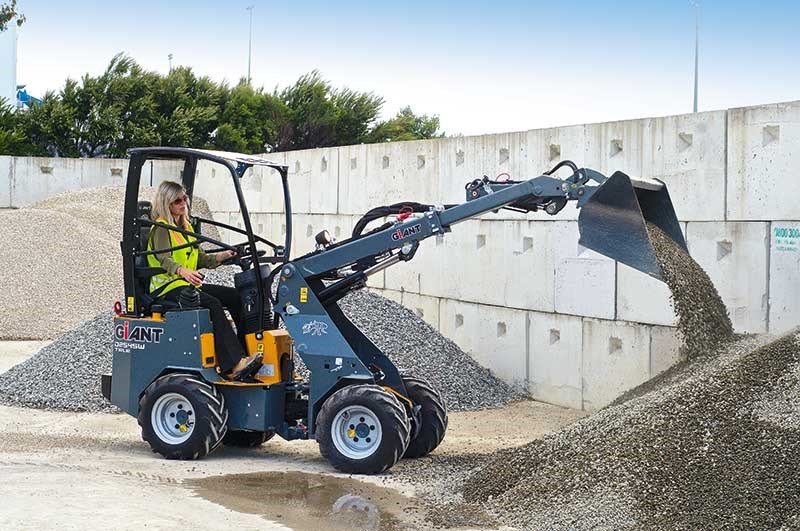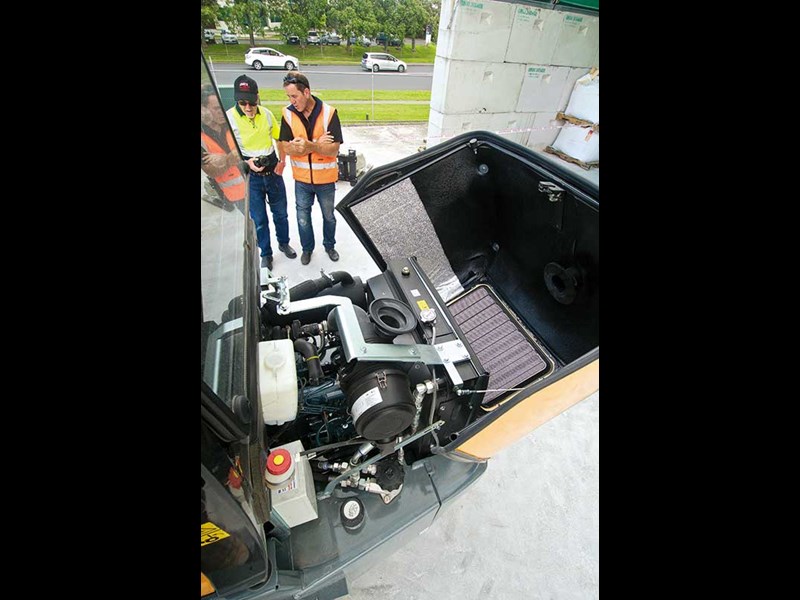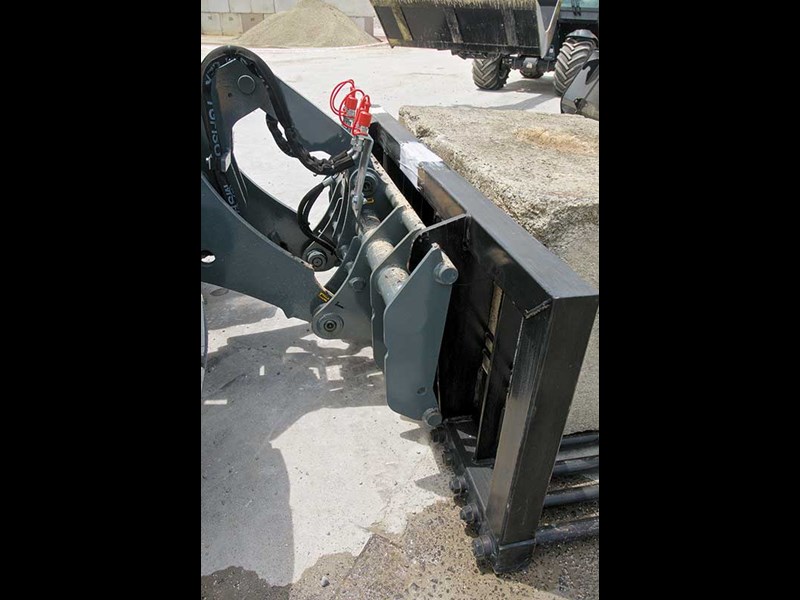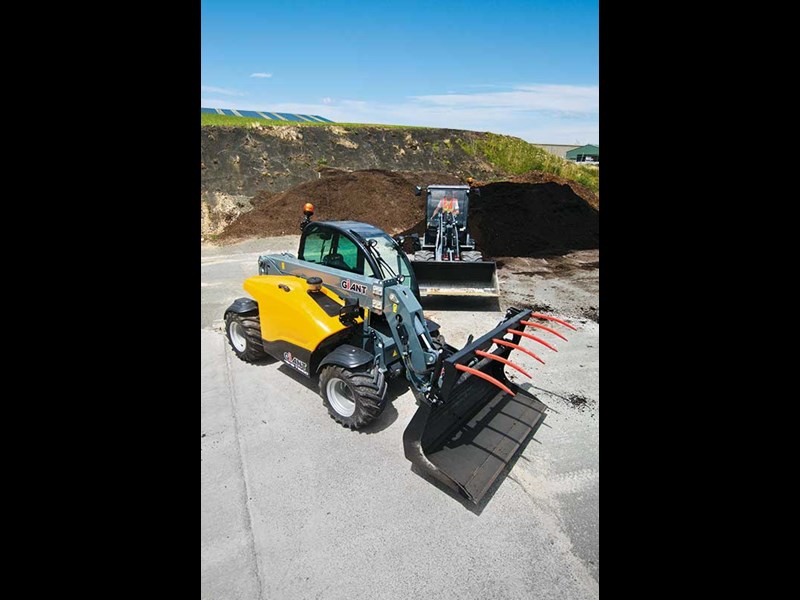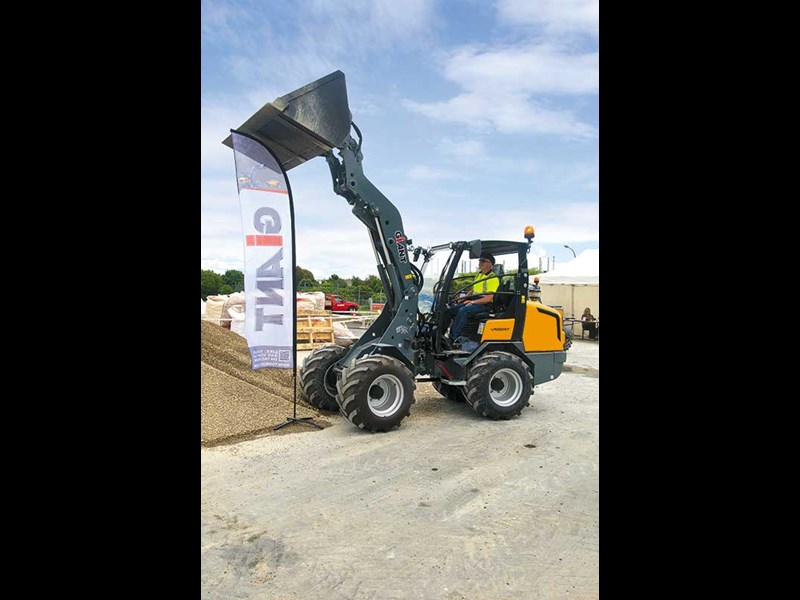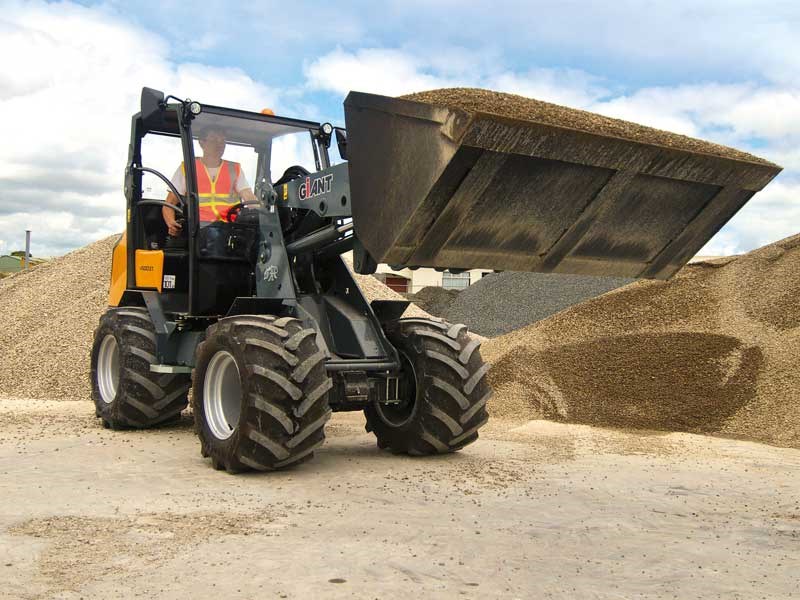 Farm Trader recently took a trip out to Wiri in South Auckland to climb aboard a Giant V5003T wheel loader and put it to the test.
Giant machinery is made in the Netherlands by TOBROCO with the majority of its equipment being powered by four-cylinder Kubota engines ranging in size from 40-60 horsepower (33-60kW).
The Kubota engines fitted to the machines can be naturally aspirated or turbo-charged, depending on the size and specification of the individual machine purchased.
In fact, Giant machines are actually branded Kubota in Europe.
Giant takes its name from a combination of the actual word 'giant' and splitting it into two component parts by incorporating the word 'ant' which is legendary in its ability to carry great loads in proportion to its weight.
Auckland dealer, AG and Turf recently held an open day at a builder's supply yard just around the corner from its premises at 89 Plunket Avenue, which provided the test team with an ideal environment to put the machine to work in an everyday situation.
Further adding to the reality of a workplace situation was the fact that other operators were testing machinery at the same time we were, so health and safety matters were overseen by Novella Coombes of BOP Safety Ltd.
A team of technical experts from Forest Quip, the importers of the Giant brand, were on hand to answer any technical questions that arose throughout the open day.
On display were four Giant wheel loaders or telehandlers as they should be more-correctly termed, in varying sizes and sporting different attachments.
Although the Farm Trader team was onsite to carry out a test specifically on the V5003T it looked like it was going to take a little while before we got our hands on it due to a number of potential buyers who were keen to get their backsides on the seat first.
However, as luck would have it, there was a smaller machine, a D254SW with a telescopic boom, waiting in the wings, begging us to take it for a spin.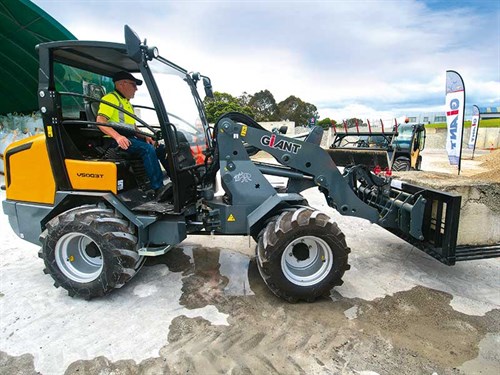 V5003T test
Climbing up into the cabin of the V5003T felt much the same as climbing aboard the smaller machine with the telescopic boom, and getting to work on a slightly larger stockpile seemed no different to my earlier experience on the little loader.
Before I was able to tackle the larger pile of aggregate though, I had to remove the forks that had been used in a previous demonstration before pushing up against the earth bucket I was about to use.
This process only took moments, courtesy of the standard-feature quick hitch, an action that surely would have taken even less time if I'd had a dry run first.
As it is with any piece of equipment, it's a matter of practice makes perfect.
I found that both machines had plenty of power in reserve when facing up to a stockpile of aggregate of any size and even though I wasn't the one at the controls at the time, I watched Henkelman deliberately drive sideways up a particularly steep stockpile to demonstrate the tractive ability of the V5003T because of its electronic differential lock (actuated by the red button on the joystick) which operates on both 12-tonne-capacity axles.
Safety features
Naturally, both machines I operated on the day were fitted with all the features expected of modern-day machinery, such as ROPS/FOPS and the two machines I got to try were fitted with seat belts and metal gates on each side of the cabin.
They were fitted with generously sized rear-view mirrors (very much needed on the day of the test) reversing warning horn and revolving orange safety beacon.
I was also surprised at how quiet the engines were on both machines.
Visibility of the attachments was excellent which was aided by the many seat and steering wheel adjustments.
Attachments and implements
I only had one slight disappointment and that was that there wasn't a 4-in-1 bucket available on the day, as this would have given another dimension to the V5003T's ability.
However, the two-hour stint on the machines had left me with enough of an impression as to their ability and my mind moved to thinking of the countless possibilities for putting one of these machines to work on the farm, road, or construction site.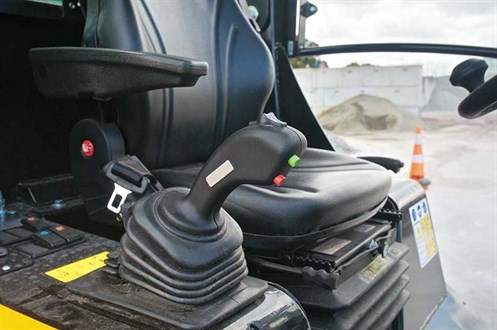 There are more genuine Giant attachments and implements made by TOBROCO than the average person could imagine, all of which can be fitted to the one prime-mover in an instant.
I've attached a list of 10 that caught my imagination:
Earth bucket
4-in-1 bucket
Pallet fork
High-tip bucket
Manure fork with clamp
Digger arm
Feed and manure scraper
Flail mower
Rotary mower
Crane arm
The verdict
Overall this machine is strong and versatile and will take on almost any task you throw at it on the farm or construction site. It attaches easily to a huge range of attachments thanks to a standard-feature quick hitch giving you flexibility to take on any job, big or small.
Operators will enjoy a smooth, safe and comfortable environment due to its ergonomically designed joystick, luxury seating, great visibility of attachments and ROPS/FOPS. The V5003T has great tractive ability and the powerful engine is surprisingly quiet. You won't be disappointed.
Thumbs up
Quiet engine
Adjustable steering column up and down – forward and back
Plenty of power on tap
Excellent traction
Electronic diff lock on both axles
Extensive list of safety features
Easy to use quick hitch system (standard feature)
Huge range of attachments
Special attachments can be manufactured to customer's requirements
Thumbs down
Due to unavailability of a 4-in-1 bucket on the day no test on this attachment was able to be carried out
Read the full review in the latest issue (#226) of Farm Trader magazine. Subscribe here.
Keep up to date in the industry by signing up to Farm Trader's free newsletter or liking us on Facebook