Lely Astronaut milking system review
---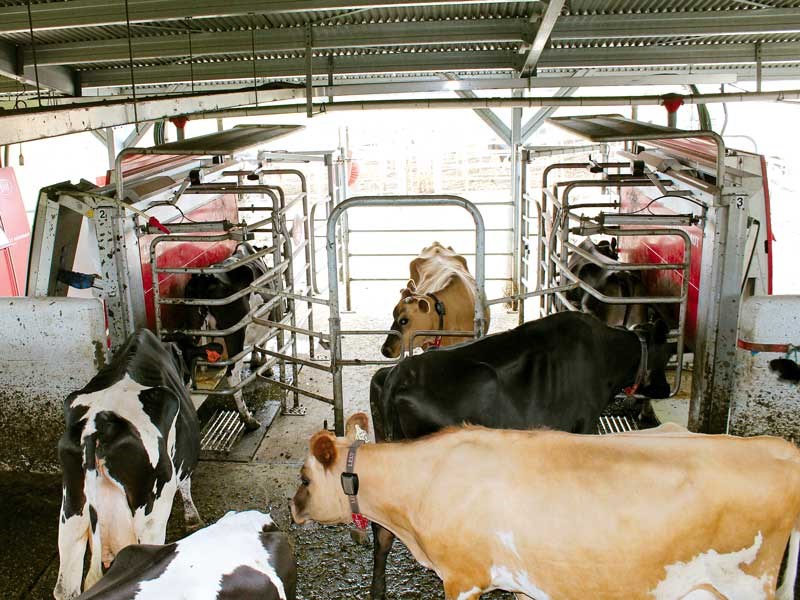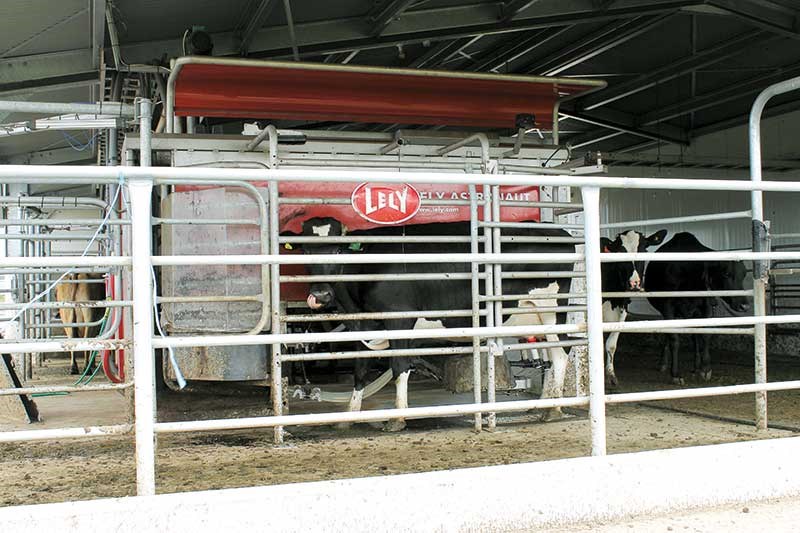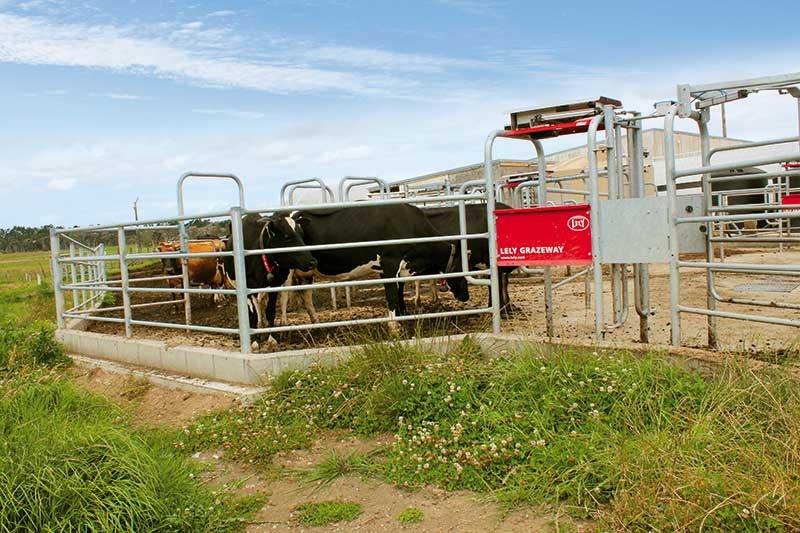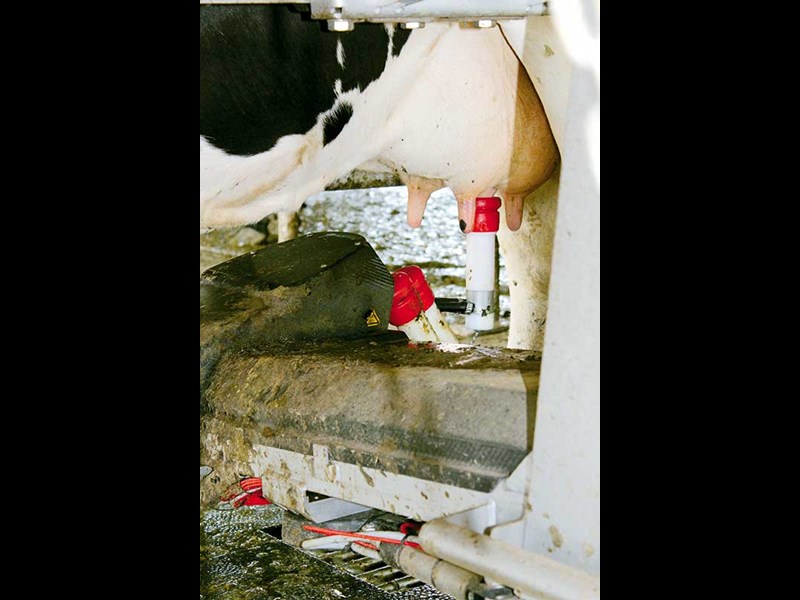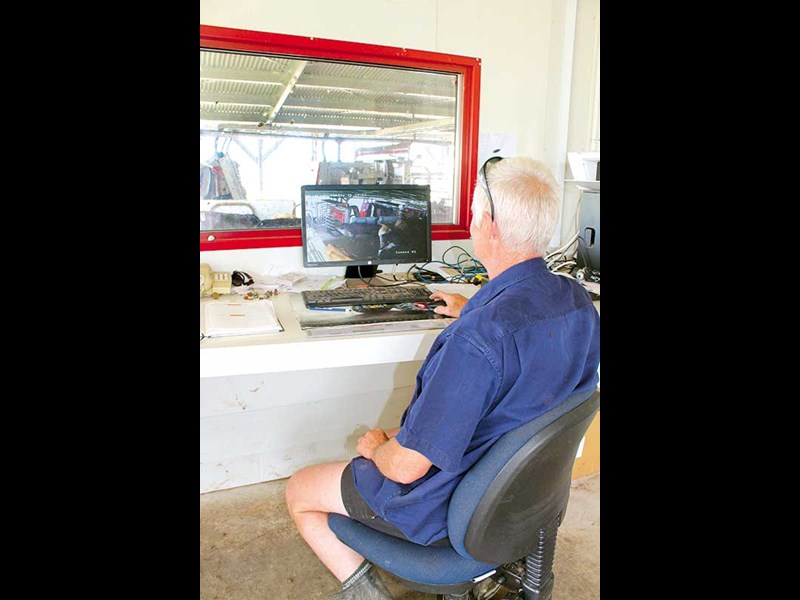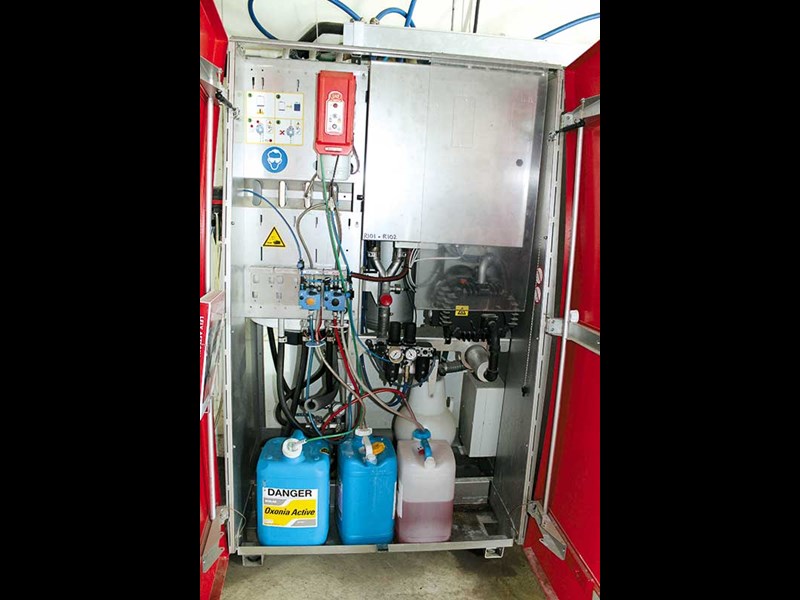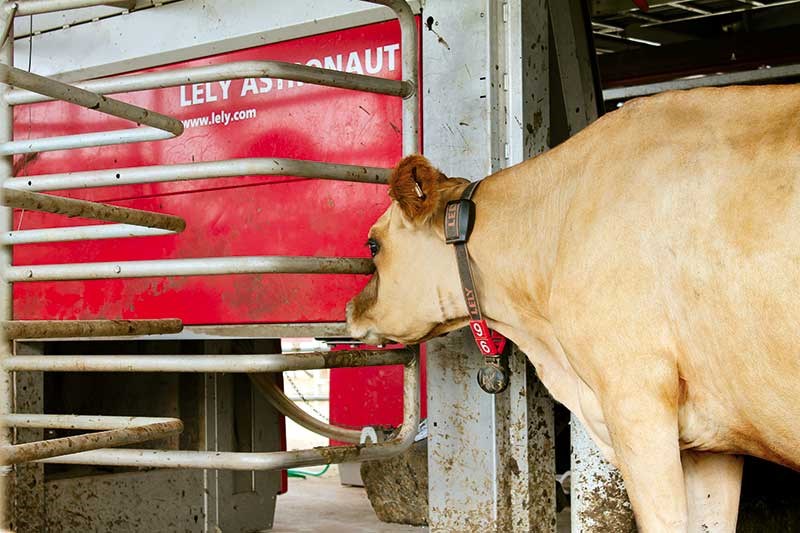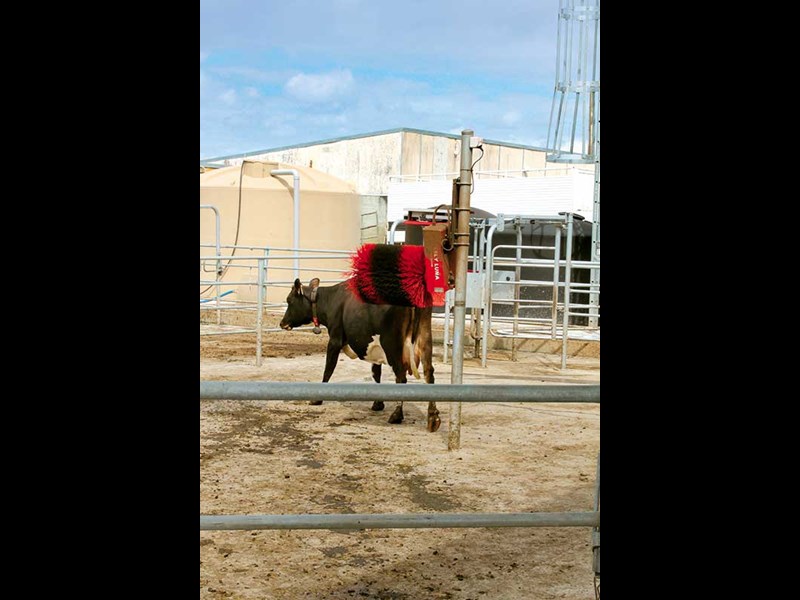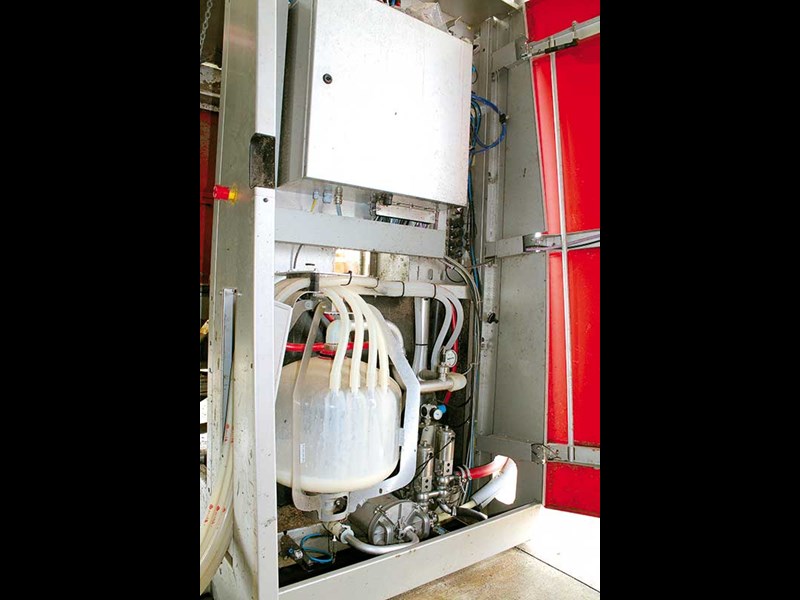 Robots milking cows? Science fiction becomes science fact, as Mark Fouhy puts the Lely Astronaut robotic milking system to the test.
The Lely Astronaut robotic milking system is an incredible invention that eliminates the time consuming and repetitive task endured on almost every dairy farm across the world.
Having only ever seen the Lely Astronaut on display at field days around the country, I was very intrigued to see how it would actually work in a real farm situation. In early January I was lucky to catch up with Paul Tyacke, 50:50 Sharemilker at Taupaki, West of Auckland to check out their robotic set up. I say "lucky" because after employing his latest staff – three Lely Astronaut robotic milkers, he no longer needs to be in the shed – morning and night, milking his cows and has more time for the more important things like fishing (and other jobs on the farm).
The farm
The 57 hectare property located on Waitakere Road is sharemilked by Paul and owned by Len Kay. Paul has worked the property for Len during the past 28 years, and knows the strengths and weaknesses of the farm. Paul runs the farm as a 100 percent milking platform with calves through to first calvers on a nearby runoff. This year, Paul has five hectares of maize grown on farm and five hectares off farm.
The farm now utilises the Lely ABC grazing system, where cows are automatically drafted through the Lely Grazeway after each milking to either A, B or C race after each milking. This system ensures cows graze new pasture three times within a 24 hour period. This year they are on track for a record season in terms of production for the first 12 months since installing the system. Record production of 75,000kg MS was achieved with 235 cows previously.
Paul is on track to achieve the same from 180 cows this year, which is great for sustainability of the farm in the long term.
Going forward
Over 12 months ago, farm owner Len re-evaluated how things were being run on the farm and decided that his 50-year-old, 24-a-side herringbone milking shed was getting towards the end of its life (or was in need of a serious makeover), and therefore decided the Lely Astronauts would be a good fit for his property. Paul was initially fairly sceptical, but once the build/setup plans were finalised and teething issues solved he can now safely say he's a strong advocate of the system and the benefits it will offer going forward.
With a winter milk contract, Paul used to run a split calving herd of approximately 70 cows calving in the autumn and the balance calving in the spring. Under the new system he is looking to calve all year round, and stagger the calving dates of heifers coming into the herd. Doing his own artificial insemination (AI) helps make this possible.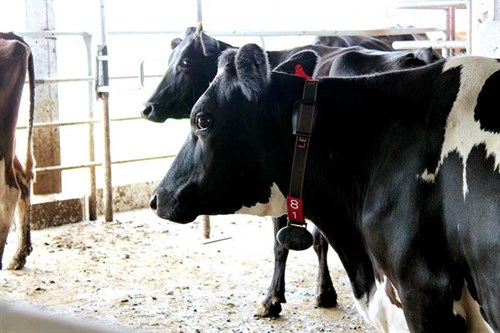 Lely Astronaut Components
Cow ID
In the Lely robotic system, cows are treated as individuals, rather than a herd. Cows wear a neck tag with their herd number and built in infrared identification, which, along with data gathered by the computer software regarding production will determine where the cow is going after milking. They also work like a fitness tracker type watch and can monitor movement and rumination, helping to pick up health issues early by identifying a change in behaviour.
Lely Grazeway
The Lely Grazeway gate system reads the cow's neck band and decides as she gets to the shed, whether she comes in for milking or goes back to her paddock. Len's property did have a two-lane system for bringing cows to the shed. To suit the new system where cows get a new break/paddock every eight hours, a new laneway has been created, supporting the Lely ABC grazing system, which is utilised on pasture based Lely robotic farms.
Lely Astronaut
Although engineered as a robot, cow flow has not been forgotten. The Astronaut uses an unobstructed entry and exit for the cows so they are happy to enter and be milked, and it surprisingly takes minimal time to train and familiarise them with the system – the molasses and meal ration sure helps too.
A big part of the Astronaut is the arm which cups the cow's teats. The arm also incorporates counter rotating brushes to clean the teats, helping to stimulate milk supply and ensuring quality, along with the fact cups are unable to fall on the ground as in a conventional shed. The Lely system uses a laser to find the teats for cupping. Cows with only three quarters working are not a problem as they are easily entered into the computer as such, with each quarter, basically milked individually so you don't have the issue of twisting off cups and difficulties milking out slower quarters. If there are any issues with connection, then the cows are just drafted and sent around again. The only trouble Paul has found with the cups is keeping them on small teats.
I was amazed how quiet the whole system is, both the cows and the machines work quietly alongside each other.
Lely use compressed air to operate the milking arm and also in the transfer of milk from the robot to the vats, through a silicon milk pump. Automatic teat spraying is another feature built into the Astronaut for cow and udder health. There are a multitude of programmes and systems running in the Astronaut, too many to go through each one, but what I will say is that the Astronaut works incredibly well and I can see them playing a greater role in milking sheds here and overseas.
One robot is capable of milking up to 10 cows per hour, so for Paul's herd of 180 cows being milked approximately 2.5 times a day, that is 450 milkings a day, 150 milkings for three robots. Paul and Len could have gone with a two robot setup, and a bigger cow yard, which would have been cheaper, but that would not have fitted as well with the cow welfare and comfort they were aiming for. Should they have an issue with one robot with the numbers they have now, they will have enough capacity with the other two Robots for it not to be a major issue.
Information gathering
T4C (Time for Cows) is the software used to monitor and record the information in a useable form that the farmer can make informed decisions with. Paul hadn't previously been herd testing, but with the new Lely system every milking is providing information on cow production and somatic cell count. With the weigh units built into each Astronaut cow efficiencies can be worked out in relation to live weight and upt-to-date production levels. In-shed feeding can be adjusted to suit the situation. Paul is currently feeding 0.5kg of Molasses and 1.5kg of meal per cow per day and given the cows get milked on average 2.6 times per day the machine feeds a portion of the ration each milking.
You could also programme it to feed extra to the higher producing cows, or just increase the overall quantity fed to the herd which may be more profitable in a high pay-out season. Information can be brought up on either the touch screen on each milking robot, the PC in the new farm dairy office or on either of Pauls and Len's computers at home.
As well as being able to check out the data anywhere, anytime, Paul has set up four cameras mounted around the area: two looking over the three robots, one over the entrance yard/shed area so they can see what is actually happening at the shed, not just what cow each robot is milking and the final camera is mounted to view the entrance to the shed and tanker loop, which will keep an eye on anybody coming and going.
If there is something wrong with the system Paul is automatically rung on his mobile alerting him to the problem.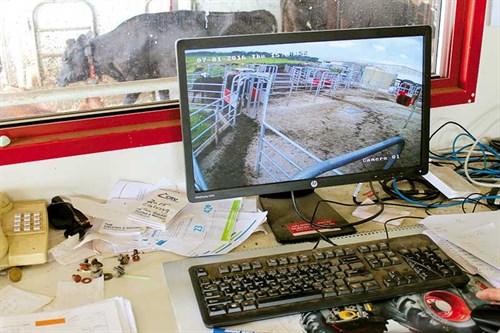 Servicing/daily checks
Automation has taken over a lot of the daily tasks. Cleaning up around the dairy shed for Paul is a quick hose up of the small yard while the cows are being milked, which doesn't faze the cows. First job of the day is to clean the laser that reads the cow's udder – milk filters still require changing twice a day too. Paul has two central vacuum/cleaning units as you require one for either one or two Astronauts. These are responsible for washing the plant, completing four hot and two cold washes per day.
If the robot milks a cow with milk not for vat collection (antibiotic or colostrum) it will give the cups a wash between milking the next cow. With a small holding tank, milk can be collected while cows are still being milked. The vat is then washed and they carry on again. Paul's main job is keeping the detergents and chemical containers full. If there are issues Paul receives a call and/or text telling him a robot has an issue, and it details what the issue is so he can deal with it. Paul has culled some cows in the past, which he admits now he possibly didn't need to had he had this technology.
The Lely Astronaut's require servicing four times a year. The silicone tubing/cup liners require changing every 10-12,000 milkings, which the computer keeps track of. With the Lely service centre almost two hours away in Hamilton, you don't want to be having break downs on a regular basis, which is why Len and Paul went with Lely – leaders in the cow robotic milking field. Paul says that when he's had an issue he has received excellent service from the Lely servicing team, they even came out to the farm at 9.30pm one night and didn't finish up until 11pm.
Cost
Needless to say, a new setup like this doesn't come cheap. To complete the job from start to finish this project would cost somewhere in the vicinity of $1.1m. For your money you have a brand-new purpose-built shed and surrounding yards, silos for meal and grain fed like a carrot to make milking a little more enticing, RFID collars, three astronaut milking robots, a cow scratcher and T4C software. Along with this, Len and Paul also have new air compressors and a CAT generator to keep it all working should there be a power outage from the mains supply. A new tanker area, vat and cooling system have also been established to keep up with the change in regulations in this area since the last shed was built.
The verdict
Lely Astronauts and the robotic system won't suit everyone. I was surprised how quickly Len and Paul's "normal New Zealand dairy farm" system had transformed into a modern 21st century Lely robotic farm in less than a year, and already they are seeing some huge benefits.
They have not wanted to take away from the key driver of dairy farming in New Zealand-being pasture grown and harvested by cows, but should conditions dictate (i.e. a high payout) they can easily add extra feed to make the most of those seasons. For those looking at replacing a tired old shed or decreasing the labour component and time spent in the shed putting cups on cows, I would certainly recommend investigating the Lely system and how it could work for your situation. Price- wise, they actually stack up pretty well compared to a large modern rotary.
Pros
Time and labour saving of having a robot replacing manual labour units.
Ability to treat cows as individuals, milking times, feed allocation/production, animal welfare.
Up to date information allowing time for decision making for the animals, farm and business.
Reliability of a leader in the robotic milking field, along with the service provided to ensure smooth operation with minimal hassle.
Automation of cleaning process, means milking can continue while the tanker is there.
Animal flow through the robot is well thought out making training of new cows easy.
Cons
Initial setup cost isn't cheap, the system does however offer measurable gains in terms of production/sustainability.
For the latest farming news, subscribe to Farm Trader magazine here.
Keep up to date in the industry by signing up to Farm Trader's free newsletter or liking us on Facebook