Polaris Ranger ETX review
---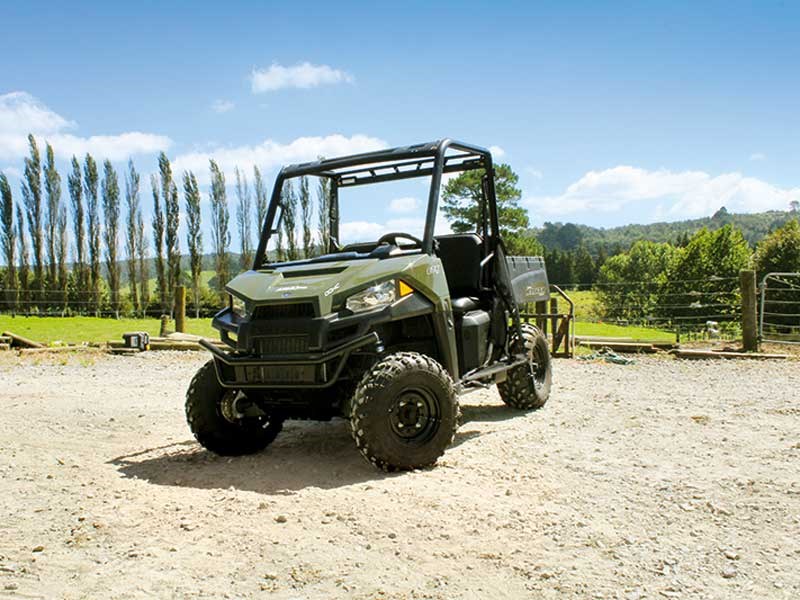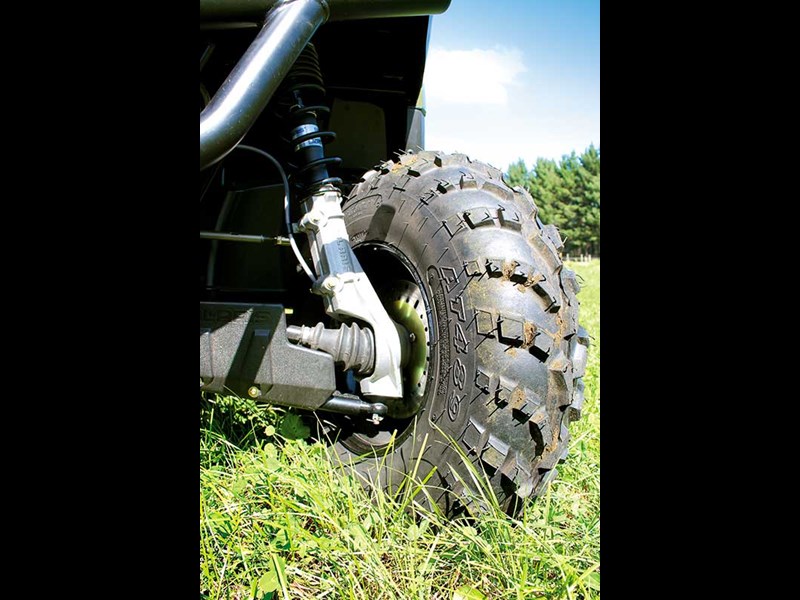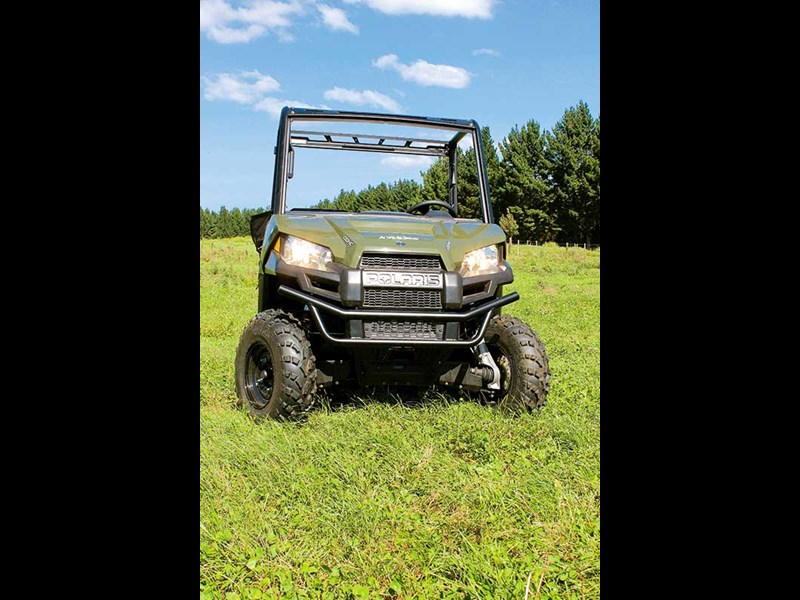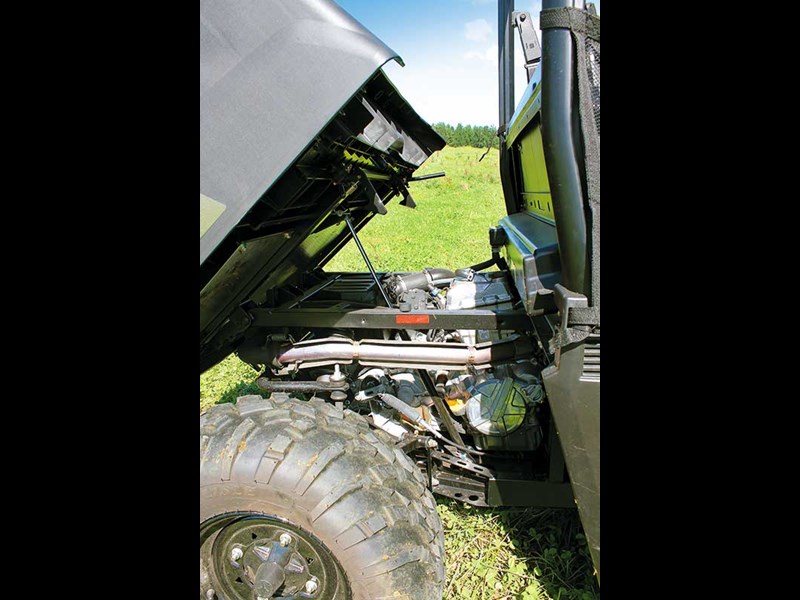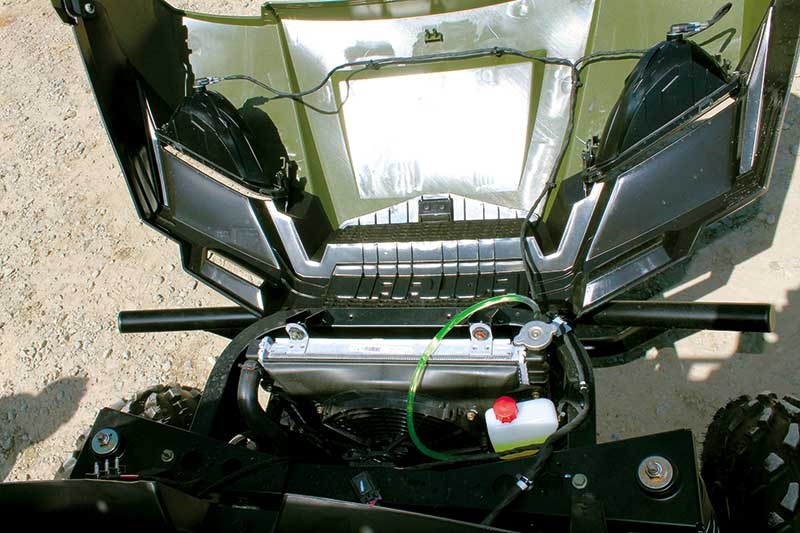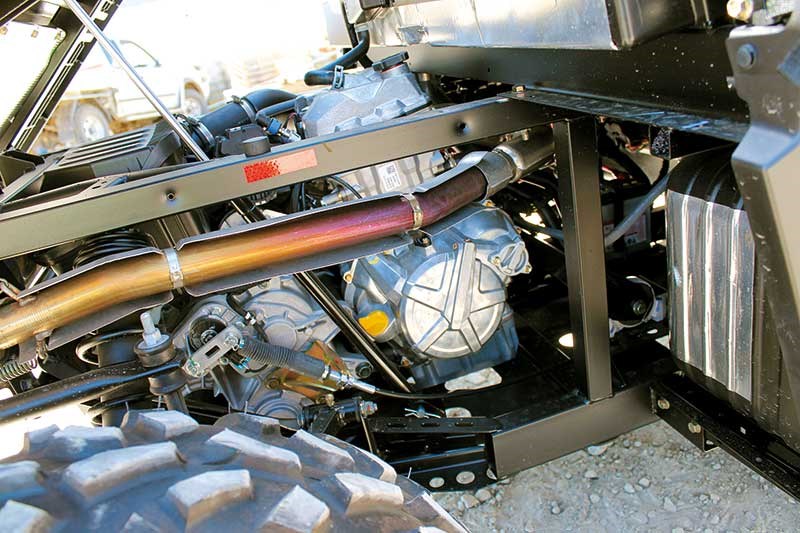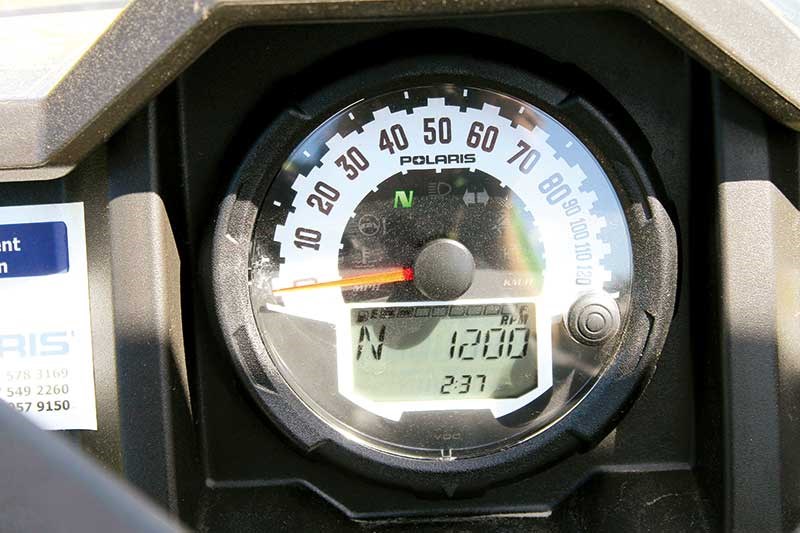 Mark Fouhy takes the baby of the Polaris side-by-side range for a test ride and discovers there is much more to the Ranger ETX than initially meets the eye.
The Ranger ETX was released in 2015, replacing the Ranger 400. Targeted as a machine for the smaller farm or for staff, the ETX offers you the benefits of a side by side machine for similar dollars to a quad (Ranger ETX currently priced around $15,000 inc GST).
After an extensive revamp, the ETX is almost all new. In saying this, the 325cc fuel-injected engine is not brand new. having been used in both the quad and Ace bikes of the Polaris range already. The big benefit here is that it has already proven to be a good performer. As I mentioned, although small in cc rating, it is still stoking out 31hp, so you get the fuel efficiencies of a smaller engine, but with plenty of power – provided you are not trying to tow tonnes of PKE around behind it.
Operation
Operating most side by side machines is pretty straightforward, much like driving a modern automatic car. The ETX has a single transmission lever – from here you have a park brake/lock, reverse, neutral, low and high ranges. Being new, the test machine was still quite stiff, but a solid bump of the lever allowed me to shift through each range. I liked the location of the park lock on the shifter, rather than being somewhere where it'll get bumped or not used.
With the 2015 revamp, the ETX has received an upgrade in the instrumentation area with a digital dash for all but the speed. You are able to toggle through all the features with one button, from revs to service intervals. Gear selection is also shown with a small FWD light lit when engaged. The rocker switch for FWD also lights up when it is engaged – a double check.
Power-wise I was quite happy with what the little Polaris had available. We didn't actually test it under a heavy load but it is rated for a 453kg payload (inc two passengers) and has a tow rating of 680kg.
Suspension
Independent suspension all-round gives a smooth and firm ride. The big benefit of the all-round independent suspension is the way it keeps each wheel in contact with the ground going up or down hills or around them as we were when testing, which helps maintain traction. The rear double A-arms are also fitted with anti-sway bars to increase stability and decrease body roll. The rear shock absorbers are also adjustable.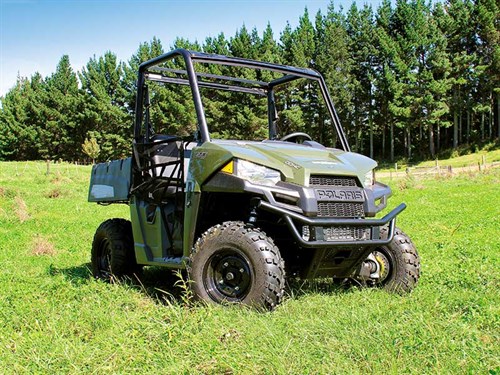 Servicing
After an initial service at 50 hours standard, servicing is then moved to 100 hour intervals, which is pretty standard for these types of machines. A further plus here is that the ETX Ranger will fit on the back of a standard flat deck ute – or easily onto a tandem trailer, should you choose to get your servicing done in town.
Accessories
With Polaris coming out of America, the list of options and accessories is big. The Polaris website will allow you to customise your bike by adding a variety of extras to your machine. The new frame structure of the ETX is designed to fit the Polaris extras, without making them look like add-ons. For me, a roof and a front window are options well worth the few extra dollars.
Safety
It is a well-known fact that side by sides are more stable than their quad bike counterparts thanks to their wide wheel-base, low engine and low operator seating; as is the case with the ETX Polaris Ranger. Add to this the seat belts for both passengers and a steel rollover protection structure and you've got a pretty safe off-road unit.
The verdict
If you were after a replacement for an old bike, the price point of the new Polaris Ranger ETX is incredibly attractive plus you'll get the benefit of the lower initial servicing costs of a new vehicle, as well as having the reassurance of owning a vehicle from a reputable brand that's one of the leading developers of side by side units.
For general day-to-day tasks around the farm, it would be hard to go past the new Polaris ETX side by side.
Pros
Adjustable steering column allows easy access to driver's seat
Grease nipples on all suspension components
Competitive pricing for a two-person side by side
Cons
Operator platform may get slippery when wet – rubber tread would be a good solution
Disc brakes mounted in the wheels are exposed to mud and greater wear
Read the full test in issue #229 of Farm Trader magazine. Subscribe here.
Keep up to date in the industry by signing up to Farm Trader's free newsletter or liking us on Facebook