Toyota Hilux SR ute review
---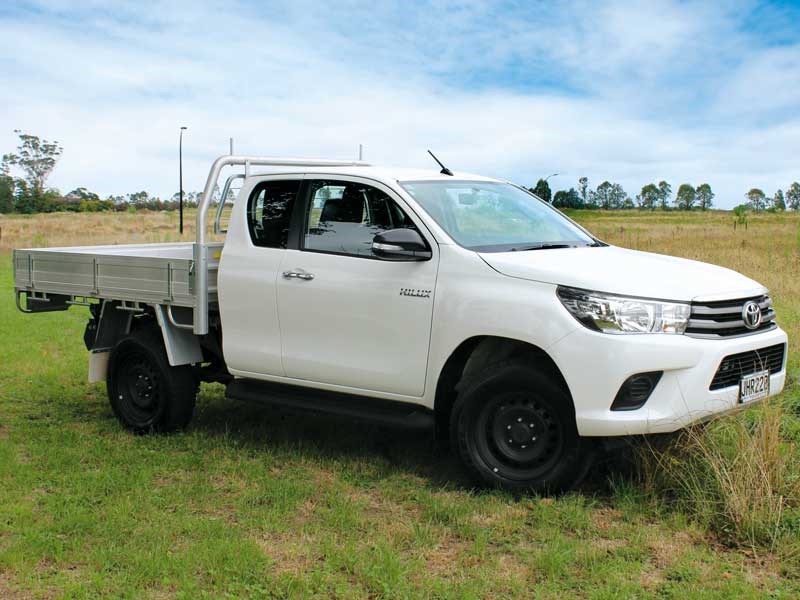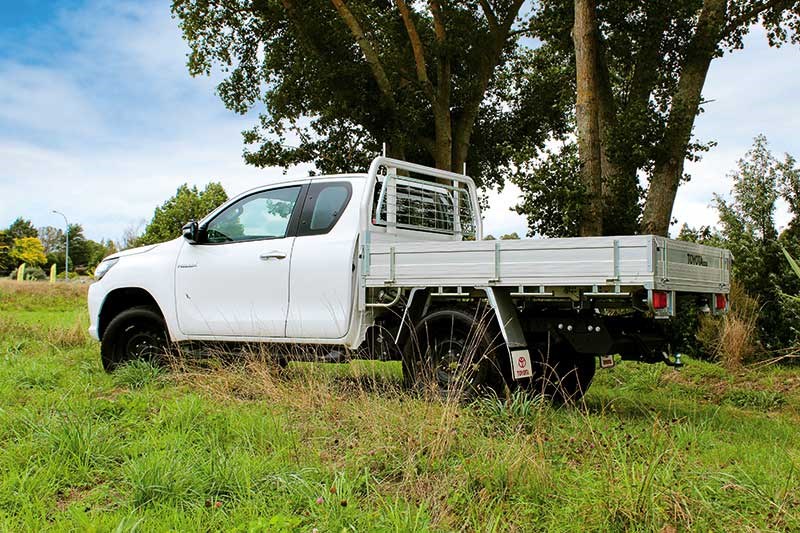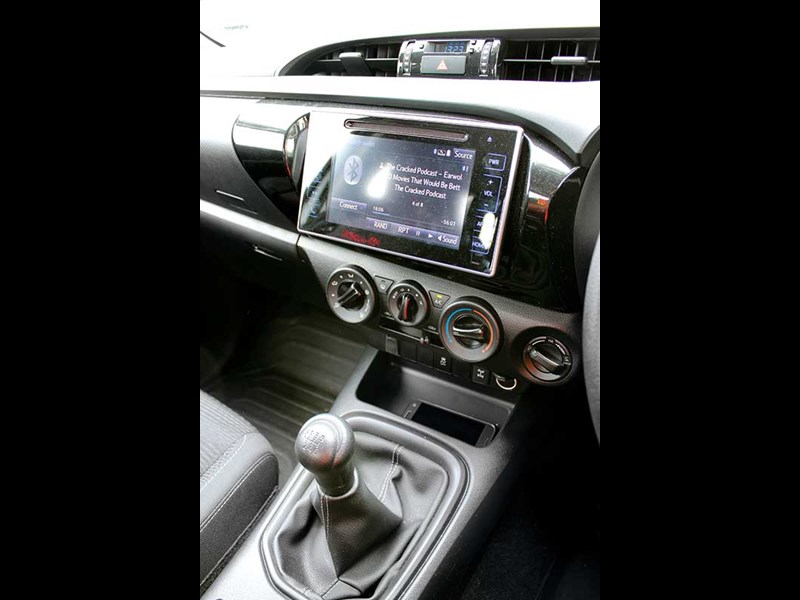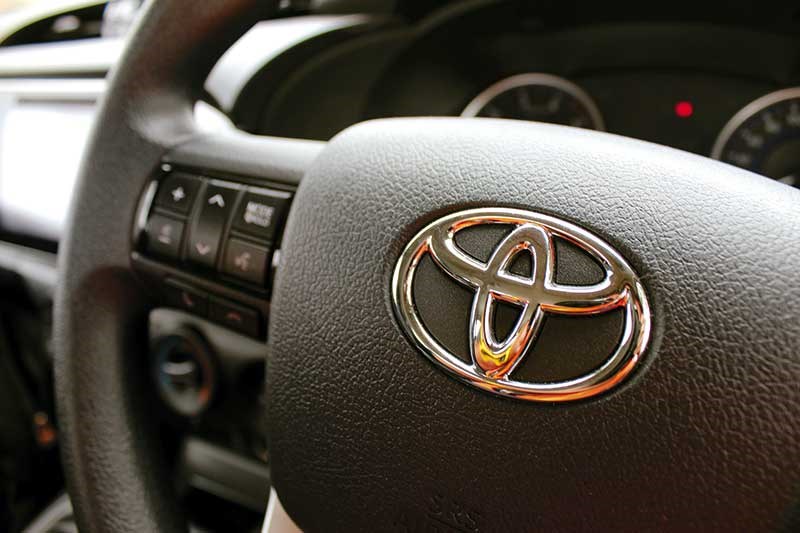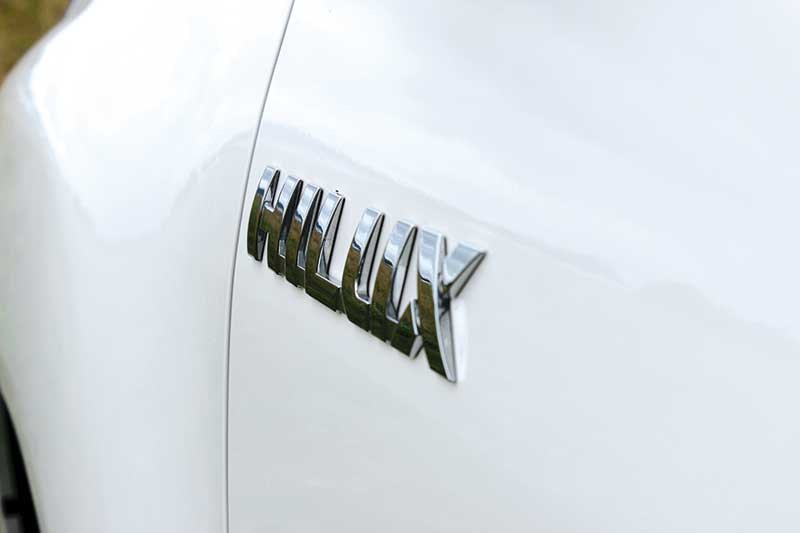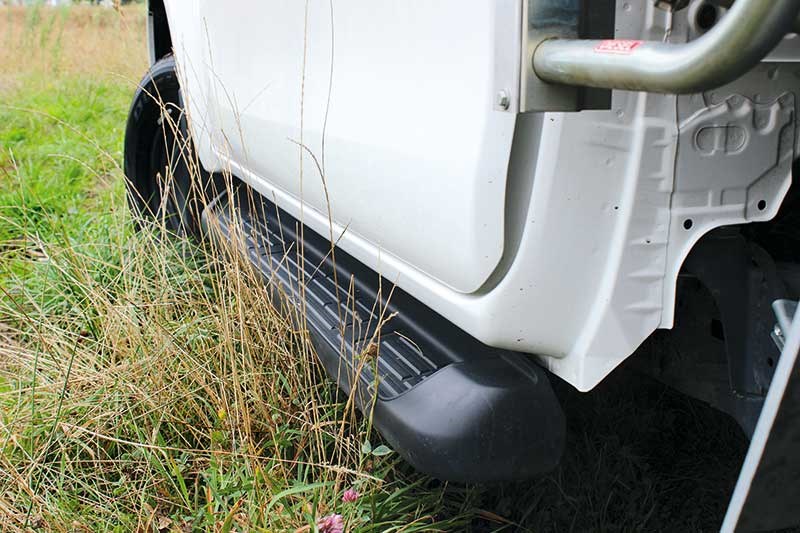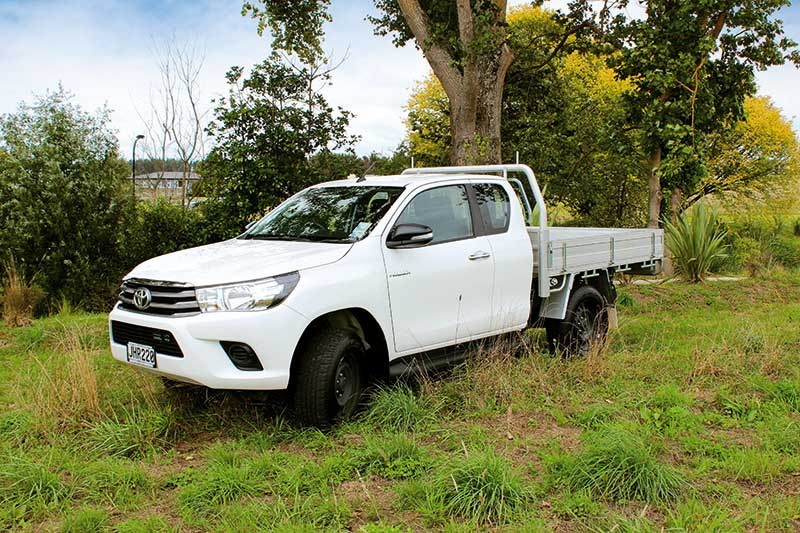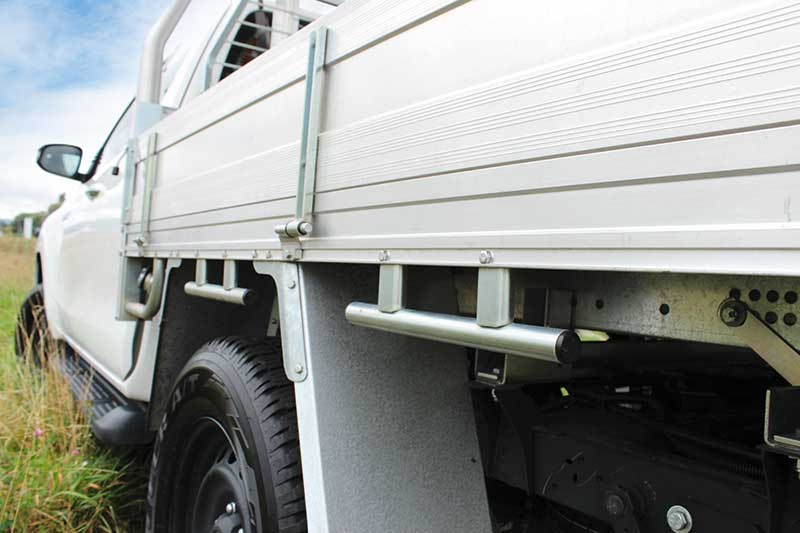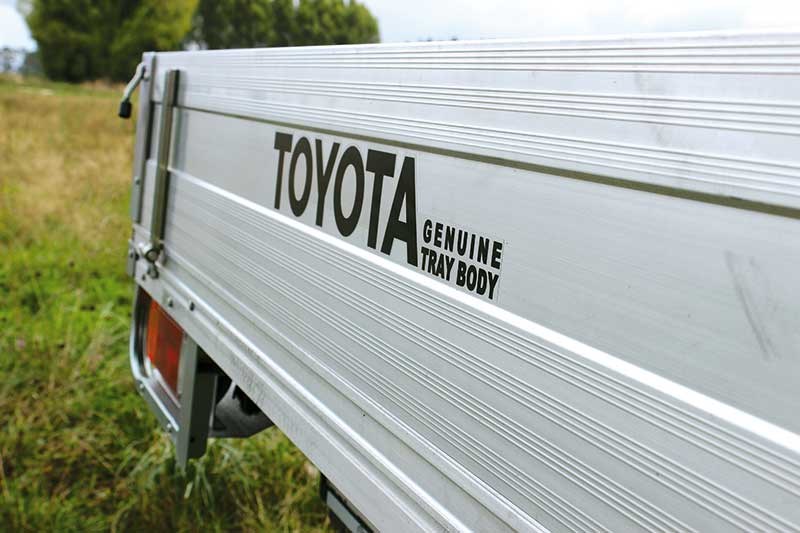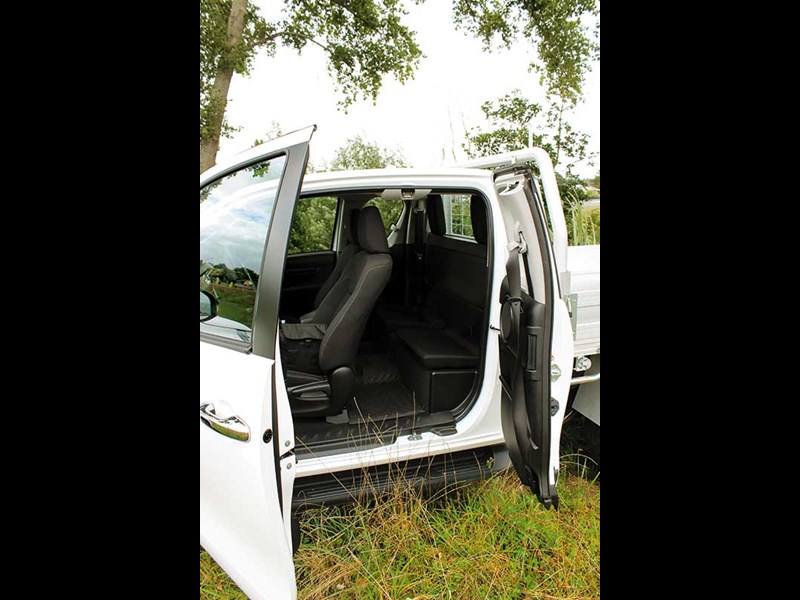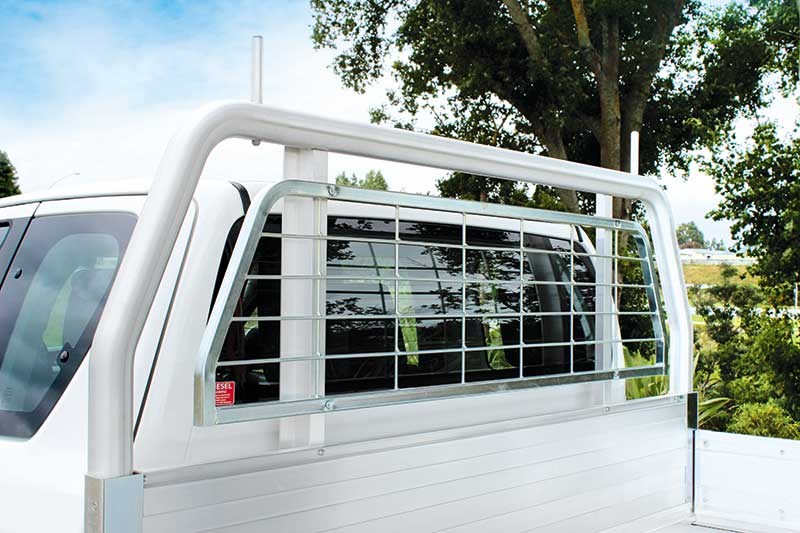 It has been a long time coming, but the all new Toyota Hilux range is here. It's better than ever, which is a good thing because all-of-a-sudden it has a lot of ground to make up.
Make no mistake about it – a generational update to Toyota's Hilux ute range is a very big deal indeed.
This thing has been a fixture of the field for decades now. It started with Crumpy (actually it started six years before that in 1976, but for the sake of Kiwi touchstones we'll go with the Crumpy-based start-point) and has gone on like an unstoppable force through 'Bugger', 'Bulls', the less convincing 'Hokey Pokey' thing and most recently… er, some dead possums.
Hmm, okay not the best start for this eighth generation Hilux then. Well, not from a public image point-of-view anyway. In fact the headlines were even worse because after 30-plus years at the top of the light commercial charts, the previous model Hilux was outsold by Ford's all-conquering Ranger, which has since gone on to become New Zealand's top selling vehicle, let alone ute.
Okay. Before we have a closer look at the new Hilux, here's a prescient fact Ford's PR onslaught buried in the wake of that win: the Hilux was second to the Ranger by a handful of units. So just to be clear, a 10-year old truck was narrowly beaten by a brand new one.
That's the power of the Hilux you see. Dream up whatever poorly thought-out ad campaign you want, but it will still sell, because Kiwis love it with a level of fervour usually only reserved for sports teams playing with an oval shaped ball.
Bringing the beef
The new one (and, unlike the last 'new' one, this really is all new, not just a face-lift) has improved on pretty much everything.
Yes, I've heard some anecdotal opinion on the exterior looks, especially the sharp-ish raked chin up front; not everyone's cup of English Breakfast. Personally though, I like it. In fact I think Toyota has pulled off a neat trick here. The Hilux looks better with steel wheels than when wearing big flash SR5-spec alloys. So the base model is the looker of the bunch in my opinion.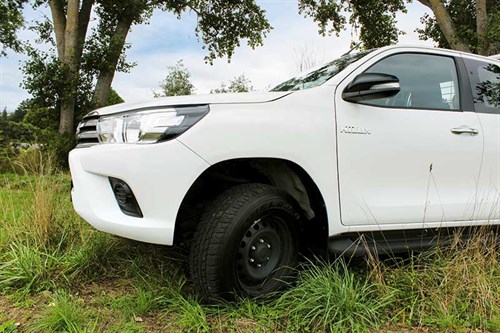 Not that we'll be focusing on them here, but Toyota has even (finally) improved the 2WD models. They're now known as the Pre-Runner range and share the same ride height as the full-fat 4x4s.
There are 12 4WD models in all, but the ute on these pages is what I'd consider the sweet spot for the rural set; the SR Extra Cab 4WD manual.
Extra strength is the name of the game. The new SR Extra Cab features a thicker frame, a stiffer body, beefed-up suspension and brakes and improved rear-wheel articulation for better off-road ability.
Towing capacity is now up to 3.5 tonnes and although you'd think rear leaf springs would have gone out of fashion at the same time as mirrored sunglasses, the Hilux still utilises them out back. Toyota will tell you they help make the Hilux ride like an SUV. I don't know if I'd go that far, although on the move through back country with an empty tray, the leaf system feels about the same as the Nissan Navara's supposedly trick multi-link rear suspension, so it must be doing something right.
Smoother, quieter
The roar of the old turbo diesel has gone with the Hilux's torque-y next-gen 2.8-litre engine. Well, either there has been a lot of refinement work done, or the cabin is quieter. Probably a little of both.
Inside the cab is a nice place to be though, with decent levels of convenience kit such as air-conditioning, an intuitive touch-screen display audio, cruise control, Bluetooth phone connectivity, an easy-to-use switch-on-the-fly 4WD system dial and new supportive seats.
The back of the Extra Cab is accessed through two rear-opening half-doors that allow you to access the bench behind the front seats. However this is more a place for tools and the lunchbox than people; go for a Double Cab if you want to travel 'four up' in comfort.
Once you've exhausted boxes to tick on the options list, Toyota still does a pretty comprehensive line in Genuine Accessories specially engineered for the Hilux (200 individual parts, I'm told). The tray you see on this one is one such accessory and it's a pretty good too. There are tie-down points aplenty, handy gridded steel on the header board and a low lip for feed-out work. As you'd expect, each side of the tray drops down as required.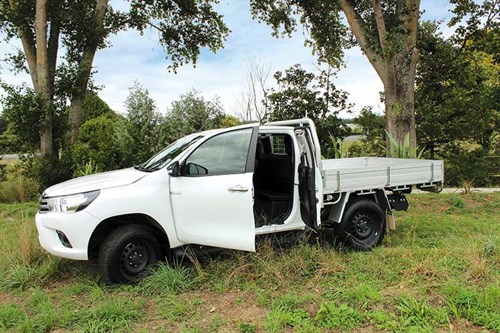 If you'd rather have a wellside tray, there is an SR Extra Cab 4WD with one of those as well, featuring a deck structure that incorporates extra ribbing and reinforcement, plus a reinforced header board, thicker outer panels and steel-plate brackets on the tailgate struts.
A game of two halves
Low points? Well, that $53,990 price isn't what you'd call generous. And now that Toyota isn't trying to preserve a three decade-long winning streak at the top of the table, you can forget about big discounts at the dealership to preserve the sanctity of the sales spreadsheet.
The Mazda BT-50 I reviewed last month was only a few thousand dollars more than this truck and that was the top trim version. Remember also with the SR Extra Cab Chassis I'm reviewing here that you'll still need to BYO your tray.
Toyota will argue that the Hilux holds its value though and judging by the state of the second-hand market, they'd be right. Also, with all that standard fruit onboard, this is one rather nicely kitted-out truck, despite its entry-level status.
The verdict
I'm sold. It's better in every way when compared to what went before, with more standard equipment (even in Cab Chassis format), beefier underpinnings and a smoother diesel engine. And yes, I even like the look of the thing.
Add the tray of your choice, get those black steel wheels wrapped in some decent off-road tyres and you've got a workhorse that will last you… well, until the next Hilux comes along.
For the latest farming news and machinery reviews, subscribe to Farm Trader magazine here.
Keep up to date in the industry by signing up to Farm Trader's free newsletter or liking us on Facebook