TYM T1003 tractor review
---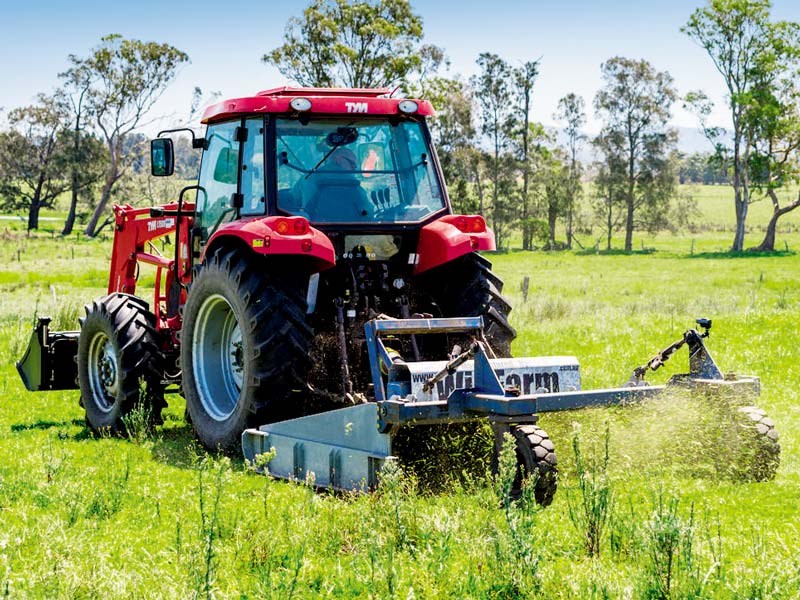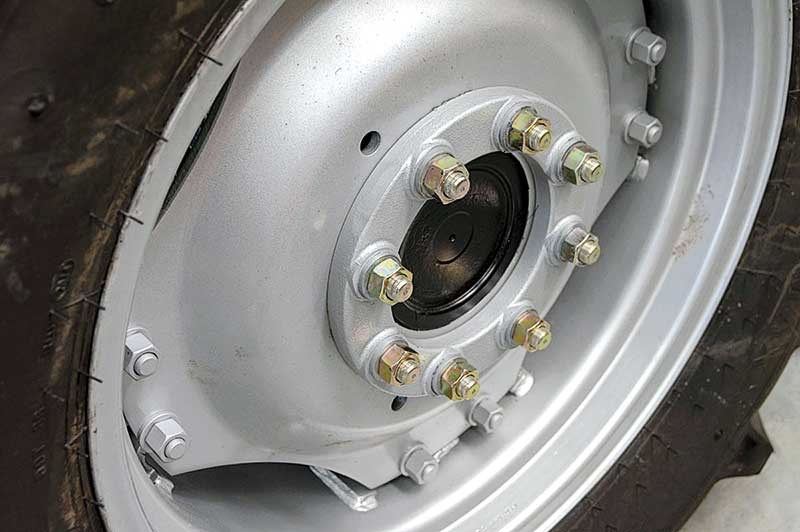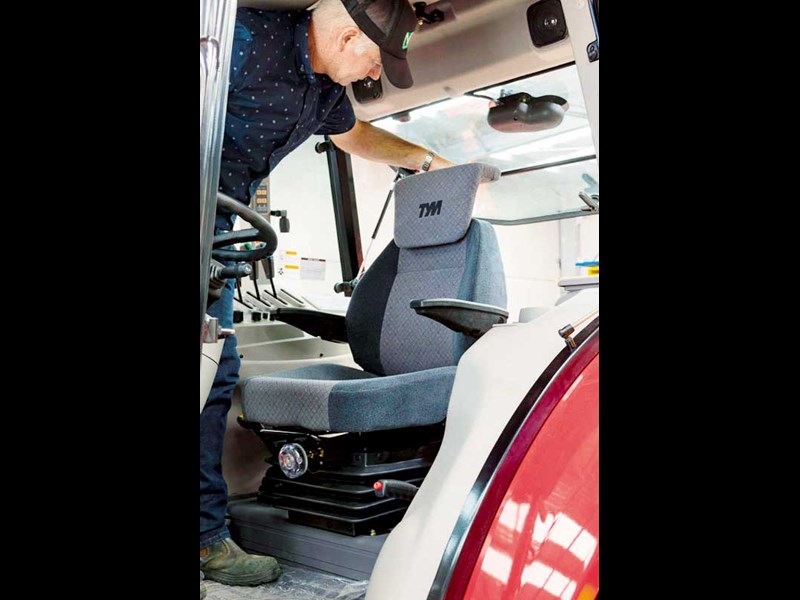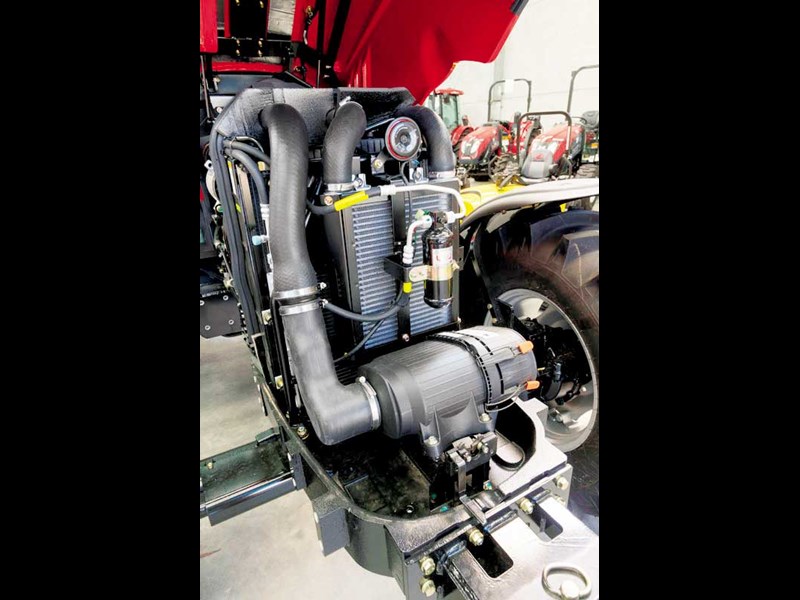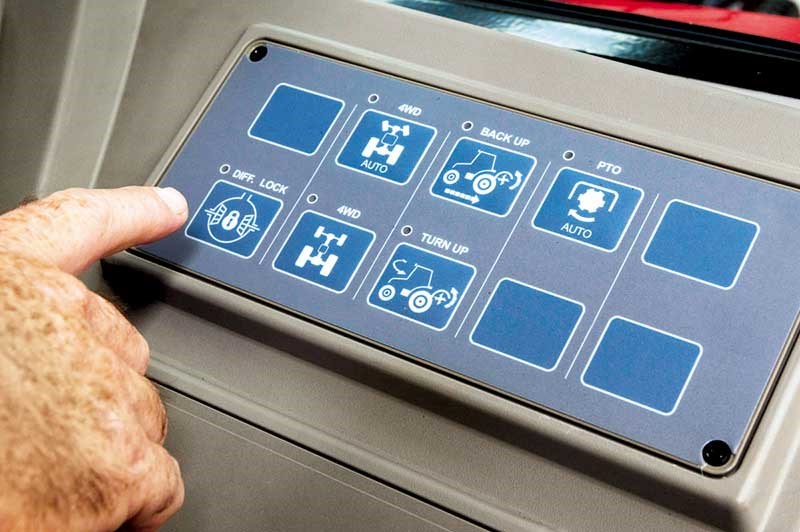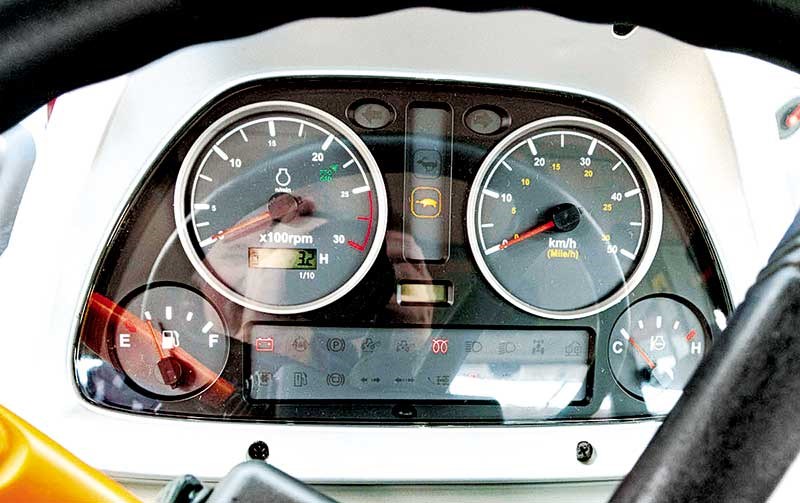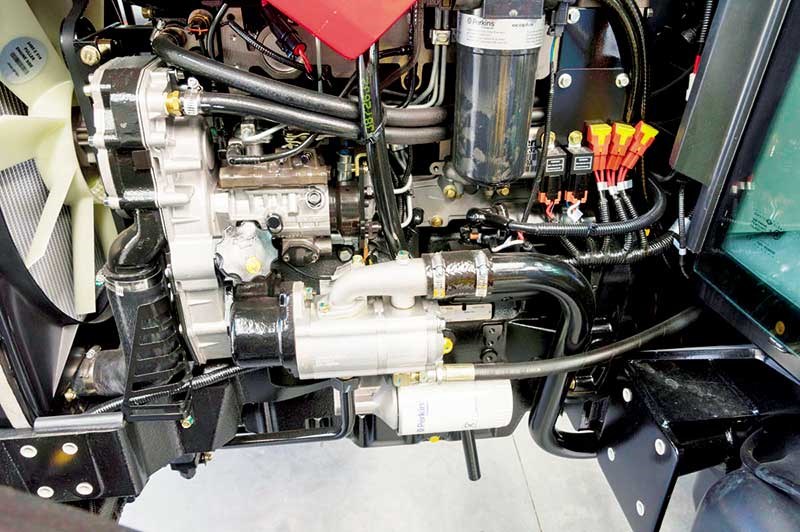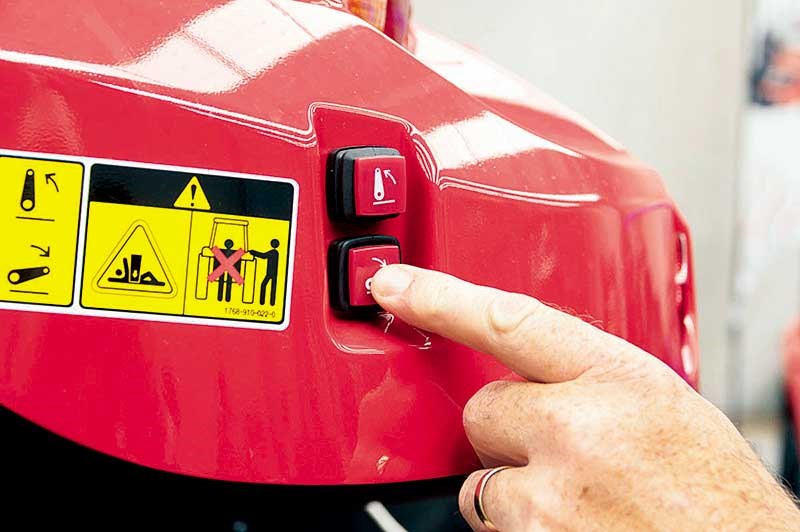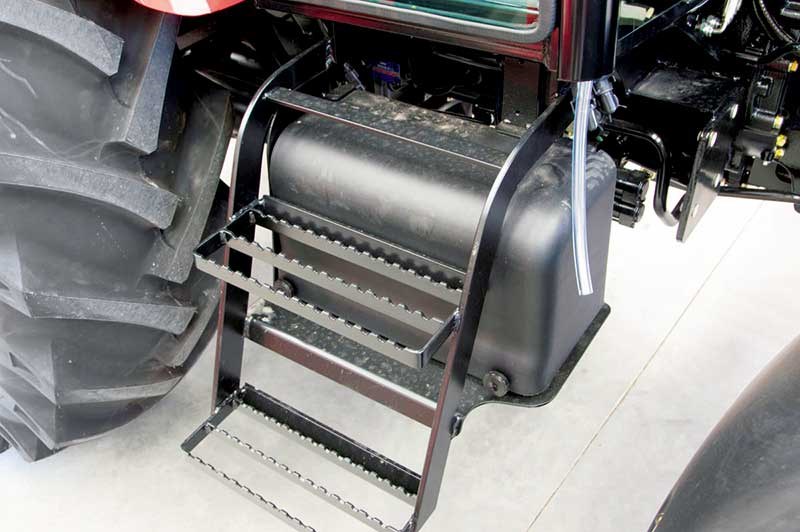 Korean tractor brand TYM is no household name but if its quality is anything to go by, major brands better sit up and take notice.
TYM background
Tong Yang Moolsan (TYM) is based in Seoul, South Korea, and began manufacturing tractors in 1960. It designs, manufactures and now distributes tractors and farm machinery to a worldwide market.
Its tractor line-up ranges in power output from 25- to 100hp and can be purchased in either a ROPS or cabin configuration with manual, hydrostatic, powershift and power shuttle transmissions. Front-end loader and backhoe models are also available.
In 1999 TYM tractors were sold under the Mahindra brand name and, later, Millennium and Scorpion.
TYM owns and operates two distribution centres in the United States. The newest one opened in 2008 and is located in Wilson, North Carolina.
In July 2011 Inlon was appointed the exclusive Australian distributor of TYM tractors, and its NSW Central Coast dealership, Coast & Valley Tractors 4U operating out of Ourimbah, gave us the chance to check out a new T1003.
First impression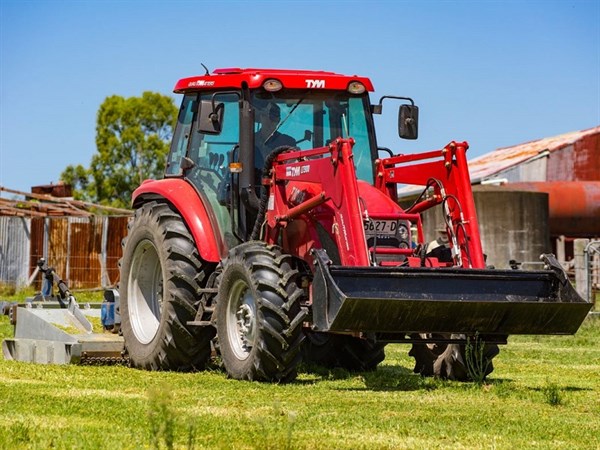 A brand new TYM T1003 was parked out the front of Coast & Valley Tractors 4U for us to get a good look at as we drove in.
It has a sleek, smooth and very modern design; a really nice-looking tractor.
The striking red colour makes it stand out in a crowd, while the tapering bonnet indicates that visibility out the front should be good – particularly while using the front-end loader.
The six-pillar cab is virtually all glass with large entry doors on each side. It appears to be reasonably well set up for night-time activity, without going over the top with work lights.
Apart from the normal legal requirements of head, tail and indicator lights, it has one pair of front and rear directional roof lights.
One further design feature that stands out is its generous ground clearance. It is claimed have a minimum ground clearance of 383mm, but it looks more.
It gets a little help in the height department because the heavy-duty four-wheel-drive front axle tucks well up into the front of the tractor.
The rigid front axle uses the traditional centre pivoting design, while the wheel hub is positioned about 15cm below the axle to marginally raise the front of the T1003.
A healthy set of tyres for a tractor of this size – 14.9x24 front and 18.4x34 rear – give it a really powerful and well-balanced appearance.
It's a 10/10 for first impressions. Now let's take a closer look.
Engine
The T1003 gets its power from a four-cylinder diesel engine made by world-renowned engine manufacturer, Perkins.
The 4400cc motor generates 99.5 gross horsepower at 2200rpm. It meets EU Stage ll/lllA emission standards, so you just fill it up with 126 litres of diesel and away you go.
No AdBlue or particulate filters are necessary.
It appears to be an uncomplicated engine to work on, if the need arises, and the daily maintenance checks are easily accessed due to the one-piece bonnet lifting well clear of the engine.
I really appreciate that there is no locking device on the bonnet release lever, so you don't have to carry around a key or screwdriver to get under the hood.
It draws air through dual dry-air filter elements and operates off a 12v circuit.
The hydraulic and injector pumps are direct-gear driven off the side of the engine and are both mounted toward the front of the engine in a position that is very easily accessed.
It is little things like these that indicate a bit of thought has gone into the common-sense design.
Transmission
The TYM T1003 features a 32-speed forward and 32-speed reverse transmission, with a forward/reverse power shuttle mounted on the steering column for convenient and stress-free directional changes.
The 32-gear options are made up of four ranges of high, medium, low and creeper. Each range has four synchro gears and each gear has an electronic high/low speed.
Changing ranges can only be done when the tractor is stationary. The four synchro gears slotted in without any drama and it put up no resistance going back down the gears and into first.
The high/low or splitter option in each gear is activated by two electronic buttons on the side of the gear stick.
With some tractors it's hard to notice much difference between high and low, but there's no mistaking the change with this one.
Dropping it down to low immediately slows the tractor and generates a lot more power to pull through if the going gets a bit tougher.
It also has the added convenience of a power shuttle, which allows you to shift between forward and reverse without using a clutch.
The first few times I put it in reverse I couldn't work out where the annoying beeping sound was coming from, then I realised it was a safety alarm to alert anyone close-by the tractor was about to back up.
On a farm it would drive me mad, but maybe it's one of those occupational health and safety requirements that we will just have to get used to.
Linkage and hydraulics
The hydraulic system is serviced by a dual gear-pump capable of delivering 88L/min of oil flow. 26.7L/min is reserved for the steering; 61.3L/min to implements and a front-end loader when fitted.
I expected to see two sets of rear remotes, but the T1003 has three sets fitted as standard.
The Category ll three-point linkage has the popular hook-ends to make hitching up implements a little bit easier, and the linkage can be operated from outside the cab using buttons on the rear mudguard.
There are three handy features of the three-point linkage, which are: a soft ride (a hydraulic accumulator on the linkage rams to cushion the ride); an extra low drop on the linkage arms for picking up implements at ground level; and a fairly basic but very effective type of headland management system.
TYM has turned to Bosch for its electro-hydraulic hitch control system. The PTO has three speeds of 540, 750 and 1000rpm. The 750rpm option could be used as a 540 Economy mode.
After giving it the once-over we headed up to Raymond Terrace – about an hour north – to John Windeyer's Poll Hereford stud.
He bought a T1003 about 18 months ago, so we were able to find out firsthand how it was going and, more importantly, if it lived up to expectations.
Performance
Getting out onto John Windeyer's 700-acre Poll Hereford property on the banks of the Williams River was a good chance to see how it stood up to hard work.
He has a very heavy-duty 2.5-metre-wide Winfarm slasher that has three gearboxes and weighs somewhere in the vicinity of 1500kg.
John said he has always pushed his tractor to the limit, but it's showing no sign of fatigue. In fact, apart from a bit of dirt and grease it all looks as good as the brand new one I saw at the dealership.
Lifting and lowering the slasher on the linkage while driving proved it could handle a heavy load quite comfortably, and didn't seem to compromise its steering or handling.
The soft ride feature proved a valuable addition on rough ground, and I could see the slasher gently bouncing while at the same time cushioned by the rams on the linkage arms.
A highlight was activating the electronic control panel that provided driver assistance during any type of turning.
There are six features available. The first two engage four-wheel drive and diff-lock, while the third button puts the T1003 into auto four-wheel drive.
This allows the T1003 to automatically engage four-wheel drive when it senses wheel slippage – four-wheel drive will also automatically engage when the brakes are applied.
The real bonuses are buttons four, five and six, which are labelled Back Up, Turn Up and PTO respectively.
When Back Up is engaged, the three-point linkage automatically raises when the tractor is placed into reverse.
Switching on the Turn Up feature means that as soon as you turn the steering wheel past a certain angle the three-point linkage automatically raises.
If the PTO button is engaged, it stops the PTO from rotating while turning and reversing. It meant that while I was slashing up and down the paddock I never had to raise the slasher manually through the turns; however, you have the option of switching it off and having manual control.
The three-point linkage arms drop to about 20cm off the ground. No surprises there, but there is a function on the Bosch electronic controller that forces the linkage arms right down to ground level.
All tractor manufacturers should take a look at this feature.
The cabin layout is very good and visibility is great. The well-cushioned suspension seat is comfortable and even has an adjustable shoulder and headrest.
The self-levelling front-end loader is not a flimsy piece of engineering, either.
It has a four-way bucket and uses Besko hydraulics. Each hydraulic hose has to be individually plugged in when attaching the loader to the tractor.
A word of advice to TYM would be to adopt the more modern hydraulic all-in-one plug.
The verdict
The T1003 is a great little tractor and I have no major issues or criticisms; however, there are a few minor points I find annoying for everyday use.
The hydraulic hose attachment on the front-end loader could be easily improved with an hydraulic bank.
Secondly, I would like to see the air-con unit taken out of the roof of the cabin and put somewhere else. This would provide much more head space inside the cabin.
Finally, the radio and heater controls need to be mounted further forward in the cab for easier visibility.
The T1003's greatest testament is that it has met Windeyer's expectations.
All the major tractor brands better sit up and take notice because while tradition is still very strong within the Australian farming community, value for money plays a big part now when it comes to purchasing new equipment.
For $75,340 (plus GST) you get everything the well-designed tractor has to offer, plus a self-levelling loader with four-way bucket.
That, to me, sounds like good value.
Pros:                                      
Automatic lift and PTO shut-off feature on turns
Perkins engine
Soft ride on three-point linkage
Bosch electronics
Three remote valves
Heavy-duty front-end loader mount
Large entry door
Three-point linkage drops to ground level
Cons:                
Cabin roof is low in front of driver's head
Hydraulic hose attachment on front-end loader
Radio and heater placement 
Specifications
TYM T1003
Engine: Perkins 4-cylinder 4.4-litre
Power: 99.5hp (74.5kW)
Transmission: 32F/32R Synchro/Power Shift
Max speed: 40km/h
Ground clearance: 383mm
For the latest farming news, subscribe to Farm Trader magazine here.
Keep up to date in the industry by signing up to Farm Trader's free newsletter or liking us on Facebook