Company profile: Avatar UTV
---
The Avatar UTV could be the ultimate story of Kiwi ingenuity and persistence.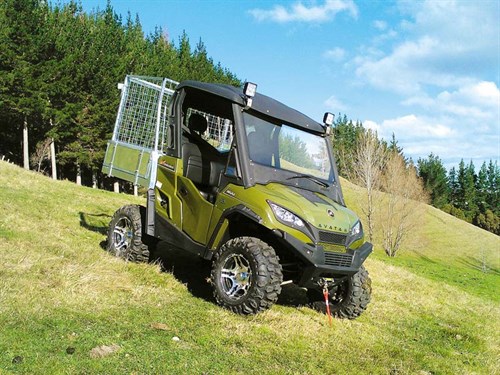 Hamish Gilbert started manufacturing the Avatar product in 2009, firstly through prototyping in New Zealand, then taking the product offshore to secure production, with the first units arriving in New Zealand in late 2011.
Today's Avatar UTV is aimed at New Zealand working farmers, with the company vision being to provide rural and farmer consumers an alternative range of products, with in-built safety and quality, at competitive pricing.
"The development dream of the Avatar UTV product goes back to the 1960s and some may well remember the three-wheel Gnat being released," says Gilbert.
"However my first serious interest started in early 2006 after a friend, newly married, had a serious accident where she was critically injured after falling off a quad bike and landing on a rock, injuring her back. The accident was my inspiration to look at options and alternatives to quad bikes.
"Looking more closely at the ATV involved and the ACC records, stats showed that 83 percent of annual farm accidents were related to ATVs. This equated to 850 incidents along with several deaths per year.
"Experience throughout New Zealand has shown us a wide and varied range of applications much of which can readily be seen, even by the inexperienced, as being beyond the design expectation. We recognise this, and as a consequence, build our machine using automotive-based components, engines, transmissions, axles, driveshaft's, steering racks etc, so adding strength, durability and reliability."
And progress for the Avatar UTV has been helped through a chance meeting with one of China's top mechanical engineers, who has helped Gilbert realise his dream.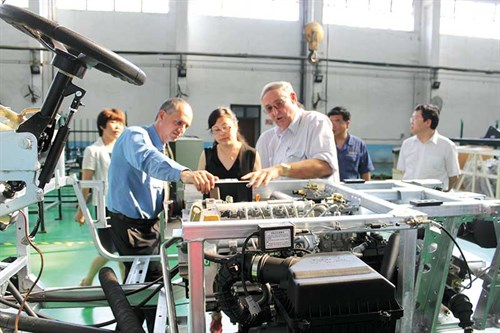 Jiffy Fu is the manager engineer of her division of China's largest mechanical company Sinomach YTO, and has helped Gilbert produce his Avatar UTV for New Zealand – something he has wanted to do since the 1960s.
The first shipment of Avatar UTVs arrived in the country last November and while Avatar is a new name to the global market for UTV's, Gilbert is keen to see that change.
Without question, the single biggest new feature that has been embraced is a galvanised chassis and suspension. 
"This has been technically challenging but the reaction results have made the pain well worth the effort," he says.
Gilbert says without Fu his business would not have advanced as quickly as it has.
"Jiffy is an extremely bright lady and hugely respected in China," he says.
"She is the number three engineer in Sinomach and has opened doors in China that I knew of but could never have got access to as a private individual."
With full manufacturing of the 800cc and the 62hp diesel now under way, Gilbert has two additional UTV models also in production; a 74hp turbo diesel and a larger petrol model.
He says his market research has defined that if the machine is designed to withstand tough New Zealand conditions, it will be robust enough to stand up to conditions anywhere in the world.
"Our company vision is to provide farmers with an alternative range of products with in-built safety and quality at an affordable price structure, and I'm confident we're achieving that goal."
For the latest farming news, subscribe to Farm Trader magazine here.
Keep up to date in the industry by signing up to Farm Trader's free newsletter or liking us on Facebook