Kubota M7-1 tractor review
---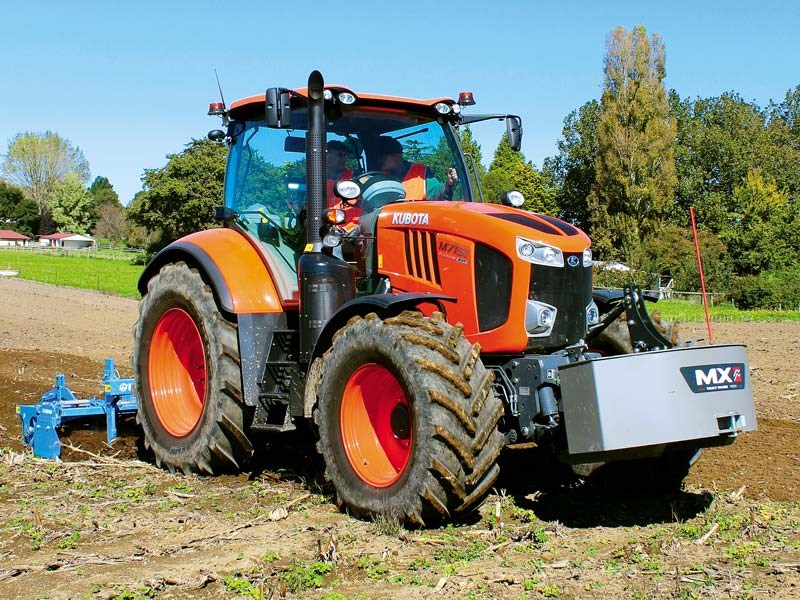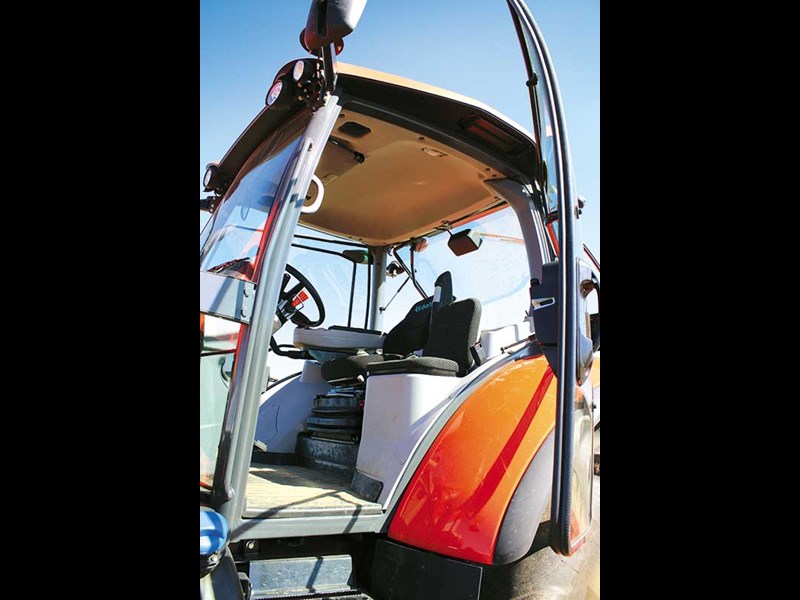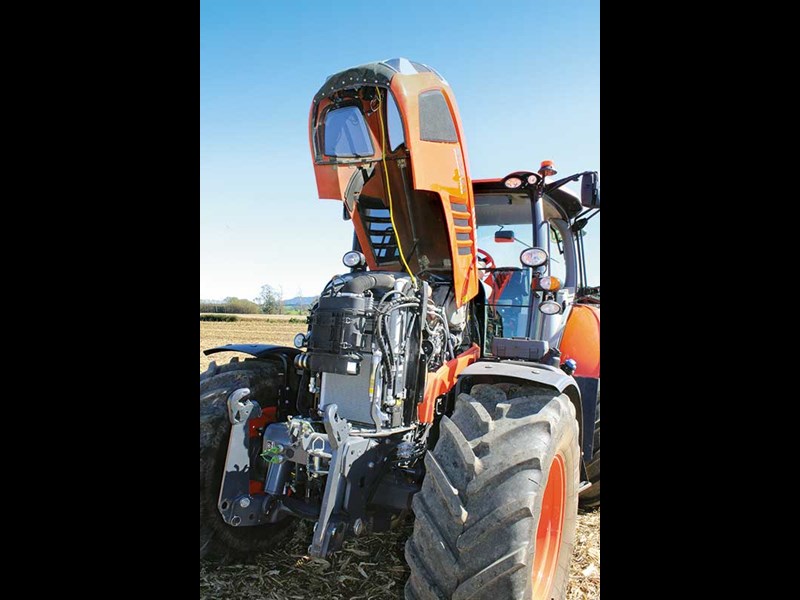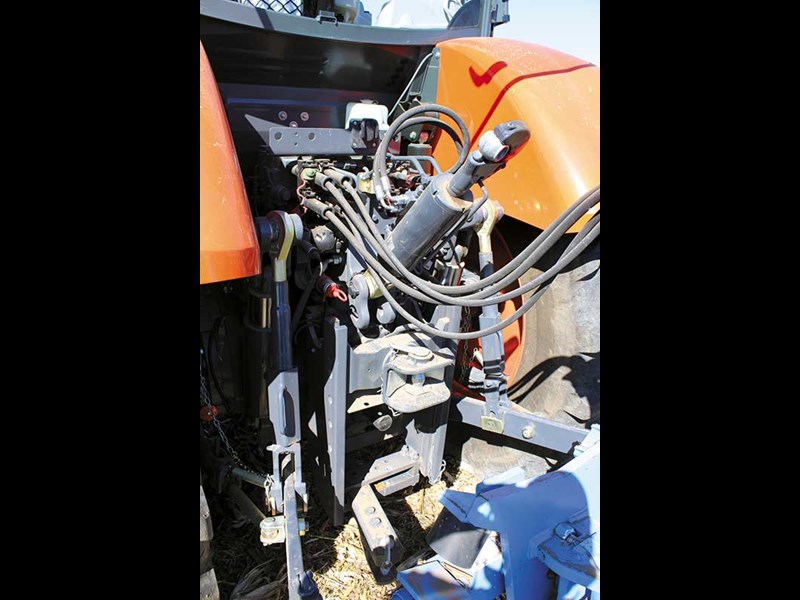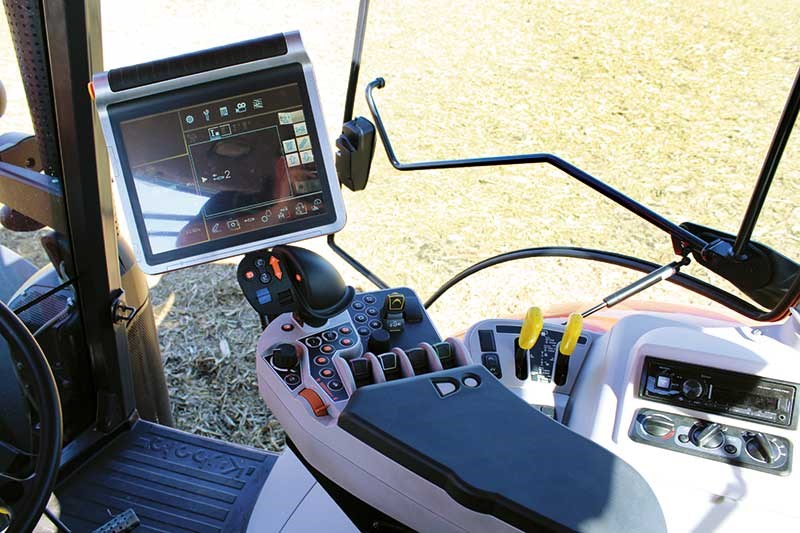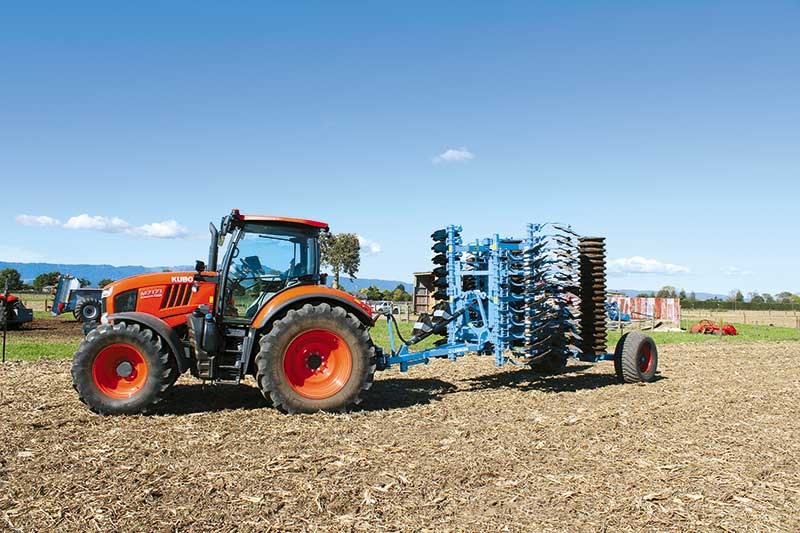 Check out this review of the new Kubota M7-1 tractor from the latest issue of Farm Trader magazine…
With Kubota tractors having been around on New Zealand farms for close to 40 years now, there's little doubt that most people in the farming industry would have come across the distinctive orange machines at some point.
For me, the first tractor I ever drove was a Kubota (at an age I'm sure Worksafe would be very disapproving of nowadays), so while it may be a stretch, the brand might be somewhat responsible for the tens of thousands of hours I've spent mucking about with machinery.
Although the brand has a reasonably good name and successful sales in the small utility and sub-hundred horsepower market, it is now exciting times for Kubota as it launches itself onto the playing field with some larger models.
The new M7-1 is currently being launched globally, with three models rated at 130, 150 and 170hp, which appears to be a game changer for the company. The two larger models have been touring the country in recent months and I managed to catch up with them, and the team from Kubota, on a beautiful autumn day near Matamata for a first-hand look at exactly what they have to offer.
Engine
Building engines has been the bread and butter for Kubota and it is one of the largest engine manufacturers in the world. To power the new M-7 range, it has used a V6108 Kubota engine, which has been developed and built in-house specifically as a compact high horsepower four-cylinder engine.
It is turbocharged with a 6.1-litre capacity and uses advanced common rail technology which controls the fuel injection and timing for efficiency and economy. The M7-151 is rated 151hp and it gains an additional 20hp boost when the engine is under load. While a three-metre power harrow isn't a big ask, add in the leading rippers with substantial wings and it was more of a match, yet it still handled it with ease.
The M7-171, which is rated at 170hp but with only an additional 5hp power boost, was really up against it with the five-metre disc harrow on the back, which manufacturers suggest at least 250hp. It put in a gutsy performance that I am sure would have impressed most, managing a respectable 10kmp/h forward speed. I have to agree with a few comments I heard from people on the day about how smooth and quiet the engines ran.
With the race on for engine manufacturers to meet ever stricter emissions standards in Europe, Kubota has stepped up to the mark and uses a mix of systems to meet the tier four final standard in the new M-7 series.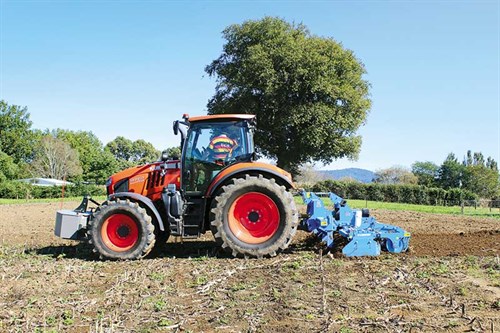 Transmission
Across the M-7 range there is a choice of two transmissions. Firstly, a 24x24 semi powershift set-up which gives four powershift gears in six ranges, as well as an option for a creeper box that increases it to 40x40.
The star of the line-up though is the K-VT transmission, which is what both tractors tested were running. This ZF built infinitely variable speed transmission can be specified from 0 to either 40 or 50km. From my experience on the day it was exceptionally smooth and responsive, as well as being very easy to drive.
Speed can be controlled with either the pedal on the floor or with a joystick on the right-hand arm rest, depending on requirements. The direction of travel can be changed with buttons on the joystick or a left hand shuttle.
Hydraulics
A closed centre load sensing hydraulic system is used across the M-7 premium range, which gives them a 110-litre/min flow rate. They also come standard with four sets of remotes at the rear which is impressive, as is the option for two more if a front linkage is fitted. The remotes are electronically controlled and colour coded at the rear to match the corresponding buttons on the right-hand armrest. Operation and flow rates are adjustable on the control screen which makes setup very easy.
A power beyond valve comes as standard, along with hydraulic trailer brakes. The rear linkage has an impressive nine-tonne lift capacity, although you will need some substantial ballasting on the front. Cat two hook ends on the linkage arms and easily adjusted stabilisers make hitching and unhitching a simple chore.
All the tractors in the range are loader-ready and although not fitted to the tractor I tested, there is a newly designed Kubota loader which is built in-house to match the tractor. I'm told this works exceptionally well without overly restricting visibility.
Cab and controls
Up in the cab it feels light and roomy thanks to the slim four-posted design which also gives easy access through the wide doors, and allows great visibility in all directions. A deluxe air seat for the driver as well as a decent-sized passenger seat is good to see, as is the dark upholstery on both, although the light plastic trim in the cab was already showing a few scuffs. Almost all controls can be found laid out logically on the right-hand armrest.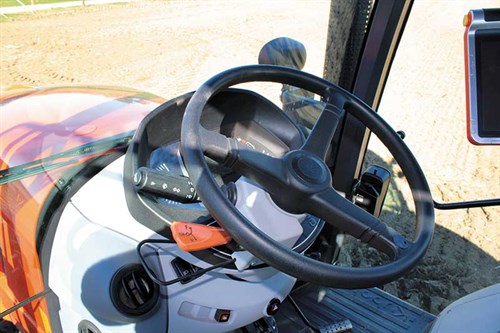 As mentioned, a joystick is used to control forward speed as well as having buttons for changing directions, the rear linkage and two sets of hydraulic remotes. Virtually all other controls are found at the front of the arm rest surrounding the joystick, a hand throttle, linkage height control, two pre-set engine speeds, PTO, four wheel drive and diff-lock as well as fingertip switches for the remaining remote valves which are all straight forward and easy to use. PTO speed selection is over on the side console with options for 540/540E/1000/10000.
The highlight is definitely the 12-inch touchscreen K-monitor at the front of the arm rest which is set up to give complete control of all adjustable settings and monitoring of the tractor. It is relatively straightforward and easy to use and as it is fully ISOBUS compatible with plenty of room for split screens.
The verdict
The M-7 tractors largely impressed me and they are clearly targeting the top end of the market with features like the K-VT transmission, a 12-inch touchscreen ISOBUS monitor, impressive hydraulic package, and the fact it is GPS and auto-steer-ready. Emissions standards are here to stay and I like Kubota's approach that uses minimal amounts of AdBlue.
Overall, the build quality seems to be very good. It is going to be very interesting to see how well these tractors sell and I would recommend anyone in the market for this sized machine to have a good look at what Kubota has to offer.
Pros
Impressively smooth four-cylinder engine that produces up to 170hp.
Tier four compliant emissions with minimal AdBlue usage.
Smooth easy to use K-VT Vario transmission.
Impressive hydraulic package as standard.
Large 12" ISOBUS touchscreen monitor.
GPS- and auto-steer-ready.
Cons
Indicator and left-hand shuttle are too close together.
Radio and air conditioning controls located behind the driver.
Read the full test in issue #231 of Farm Trader magazine. Subscribe here.
Keep up to date in the industry by signing up to Farm Trader's free newsletter or liking us on Facebook