Polaris Ranger 570HD review
---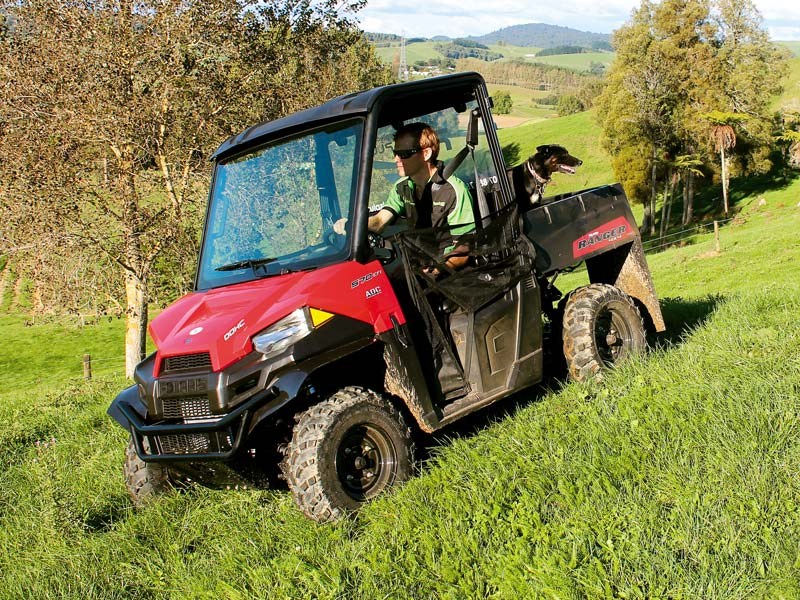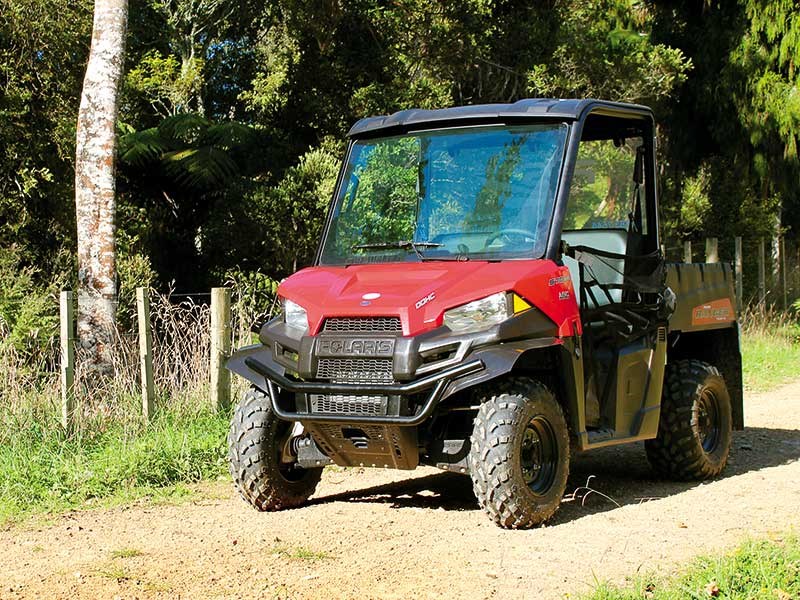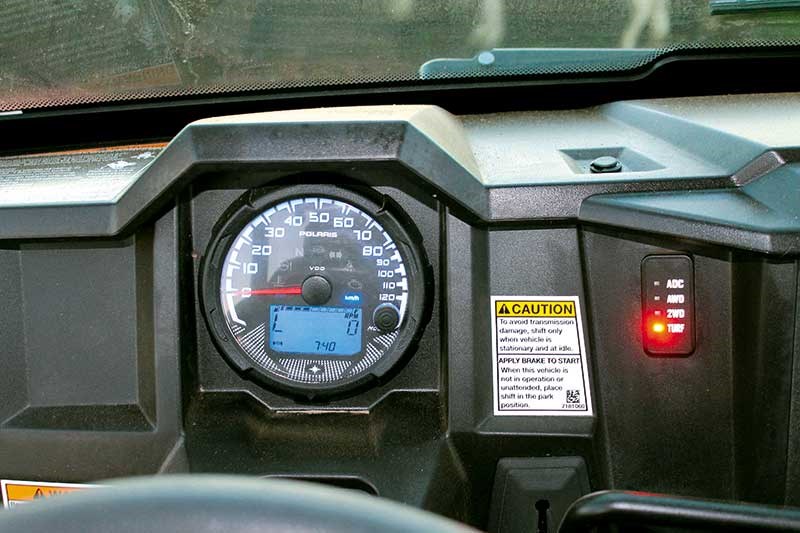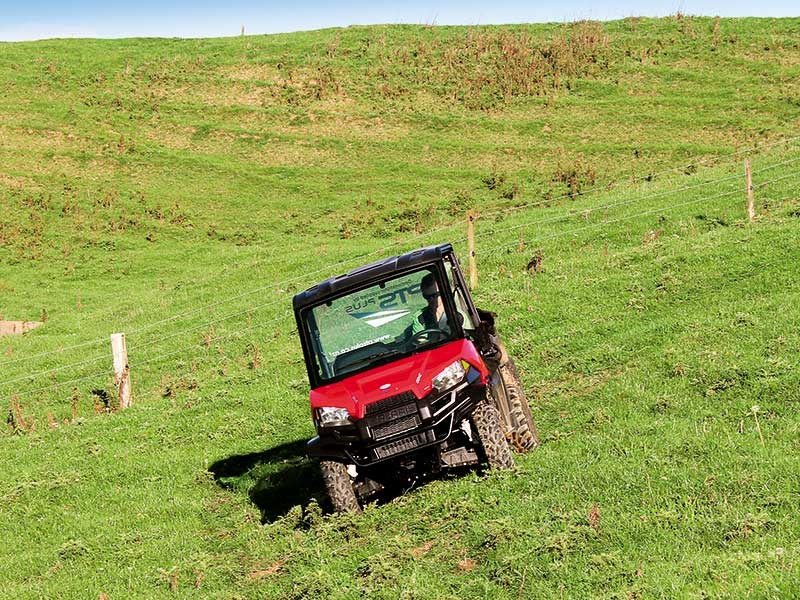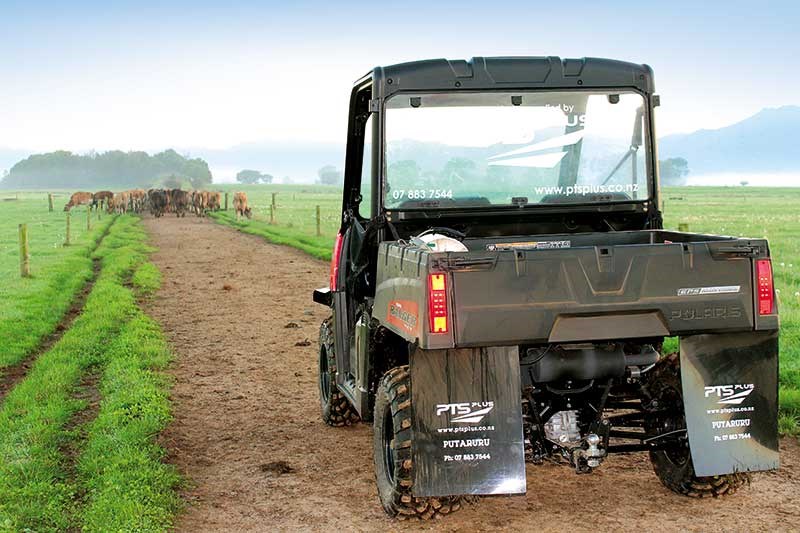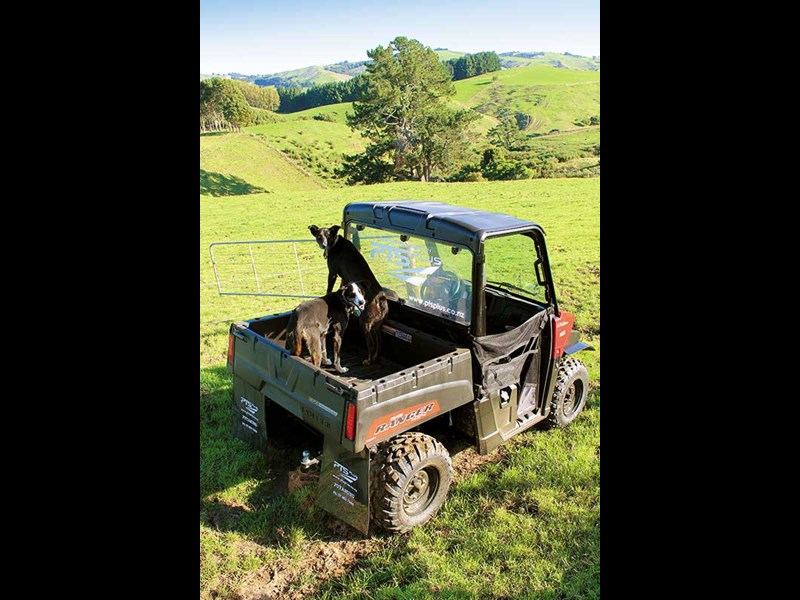 This month Farm Trader contributor Mark Fouhy tests out the Polaris Ranger 570HD side by side.
The machine we tested was provided by Southern Waikato Polaris dealers PTS Plus, based in Putaruru. PTS sales rep Arthur Webb kindly dropped the 570 Ranger to me at Matamata, and gave me the low down on the machine's features and abilities.
Being a Matamata dairy farm, Webb was a little concerned I was not going to be able to thoroughly test and fully appreciate the features of the four-wheel drive system of this Ranger, which is a step or two up from the smaller ETX Ranger I had tested recently.
I assured him this wouldn't be a problem as I had a support block towards Cambridge that would be excellent for testing these features on.
About
After talking with Webb, I was a little surprised when he told me that within their business, side-by-side sales are outnumbering quad sales something like 20 to one. The Ranger 570HD is the number one sold side-by-side in New Zealand. This shows that side-by-sides have been pretty well accepted by farmers, this number may not be 100 percent accurate in farming terms with a number of those machines purchased for recreational purposes and organised rides.
Engine
The Polaris engine used for this model produces 44hp, pretty good for a 570cc single-cylinder fuel-injected engine of this size. The bigger Ranger diesel has less than this, just with greater low down torque and fuel economy, making them both equally suited to farming roles. Mounted behind the driving position, access for servicing is very good.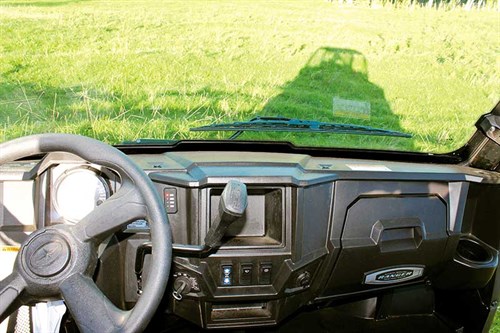 Suspension
Polaris has been an industry leader in the development of side-by-side machines, being the first to offer independent suspension, amongst other features. I found the Ranger to offer great riding characteristics due to this and the overall size, which comfortably seats two adults, putting it in the mid-range for this class of machine.
It handled climbing around the hills with ease, the independent suspension does a great job of keeping each wheel in contact with the ground, avoiding loss of traction. The anti-sway bars fitted on the double rear A-arms prevented body roll while travelling along the sides of hills as is sometimes required. The rear tray can haul loads as much as 227kg, the adjustable spring preload can improve the handling of the Ranger for these heavier or lighter loads.
Safety
Side-by-sides get a big tick in terms of safety which is why the likes of Landcorp and other corporates are doing away with quad bikes for farm roles. The ability to be able to safely carry two workers instead of requiring two bikes can be a saving straight off. With the engine mounted low in the frame, rider position also low, wider wheelbase and longer chassis, the risk of roll over is greatly reduced. If you add to this fact they come with a steel roll over protection structure, and seat belts, as long as wearing is enforced, I believe you are going a long way to ensure your requirements under health and safety are met and your workers make it home safely.
To encourage wearing the seat belts, there is a speed/power restriction if the belt is not connected. The net doors, although a safety feature, I find to be a pain and would remove straight away like most farmers, are one area which could be improved.
Servicing
Servicing is a cost of ownership of any vehicle. The Ranger 570 helps keep these costs down with easily accessible points of service by tilting the deck and lifting the plastic front bonnet for radiator access. Both can be done pretty quickly saving time and dollars. Initial service is at 50 hours, with services due every 100 hours from then on.
Like the ETX, the 570 HD has the Polaris sealed bearings on the suspension components with grease nipples to help avoid regular bearing replacement and cost, built to handle tough New Zealand farming conditions.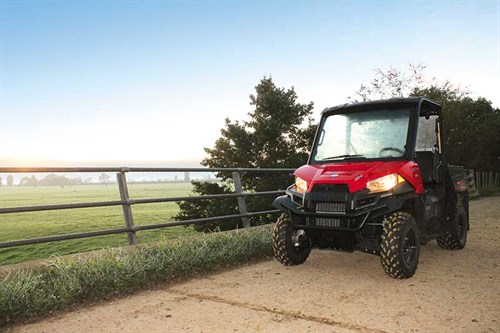 Accessories
When I tested the ETX Ranger, I mentioned there was a phone book size catalogue of extras available. The PTS 570 Ranger had glass front and rear windscreen, even better was the water washer to clean the front window, before trying to remove excess mud with the window wiper.
Also a roof, to keep sun and rain off your head and bugs out of your face. Engine noise is more noticeable with the addition of the roof and windows, but this is easily fixed with removal of these extras. The rear tray has holes around the edge for lock and ride accessories like a chainsaw carrier, or dog crate. I found them useful for stopping the electric fence reels from rolling around the tray.
The verdict
Having spent time testing both of the farmer range petrol Polaris Rangers (ETX/570HD) recently, my pick of the two would be the 570HD with the extra features such as power steering, engine braking and active downhill control system, which should offer a greater trade in value. If you didn't require the extra power for towing or hill work, the ETX would be a good option.
Both machines offer high specification level in comparison to their competitors, at an attractive price, with good finance deals at present.
Pros
Class leading features and spec level for side-by-sides of this size.
Four-wheel drive system, options for minimising ground damage in turf mode up to AWD for climbing and engine braking systems for descending.
Wide accessory range to customise machines to individual requirements.
Cons
The mesh doors, installed for safety which is important, need to be altered otherwise they will just get removed.
Ergonomics, small details like key and hand brake placement, along with passenger handles.
The noise is more noticeable with the front and rear windows and roof fitted.
Read the full test in issue #230 of Farm Trader magazine. Subscribe here.
Keep up to date in the industry by signing up to Farm Trader's free newsletter or liking us on Facebook